Granada is one of the emblematic cities of Central America. Lying on the shores of Lake Nicaragua, its rich colonial heritage, colorful houses and vestiges of Moorish architecture make for eye-catching views. But if you want to see its real self, you have to come out at sunset and step away from the center. When the day finally gives away and the evening brings a long-awaited respite from the humidity and the tropical heat, that's when the streets fill up with locals.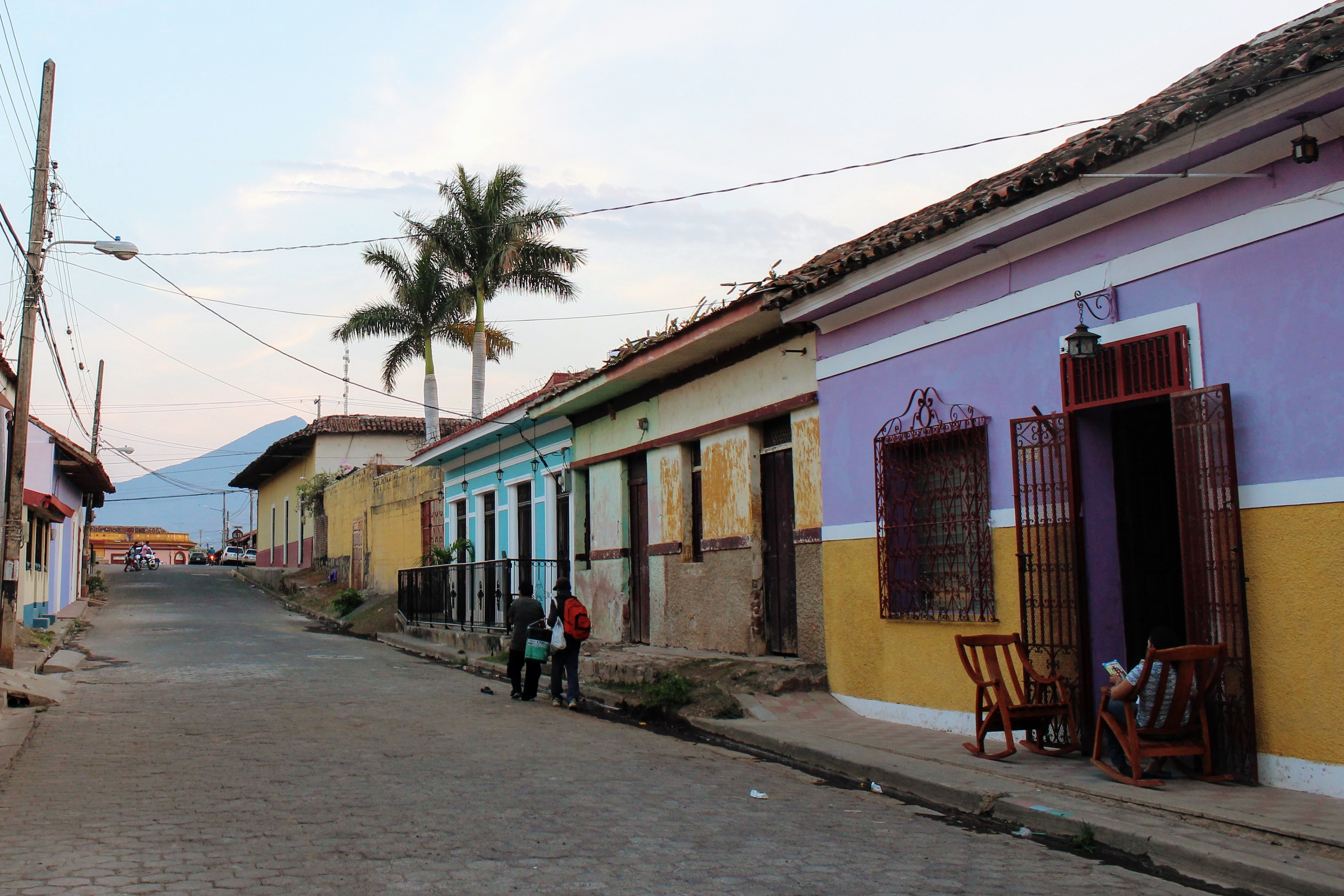 Streets
Men and women sitting in rocking chairs in front of their houses, with the doors wide open, trying to catch those elusive drafts of air, like a surfer looking for a wave.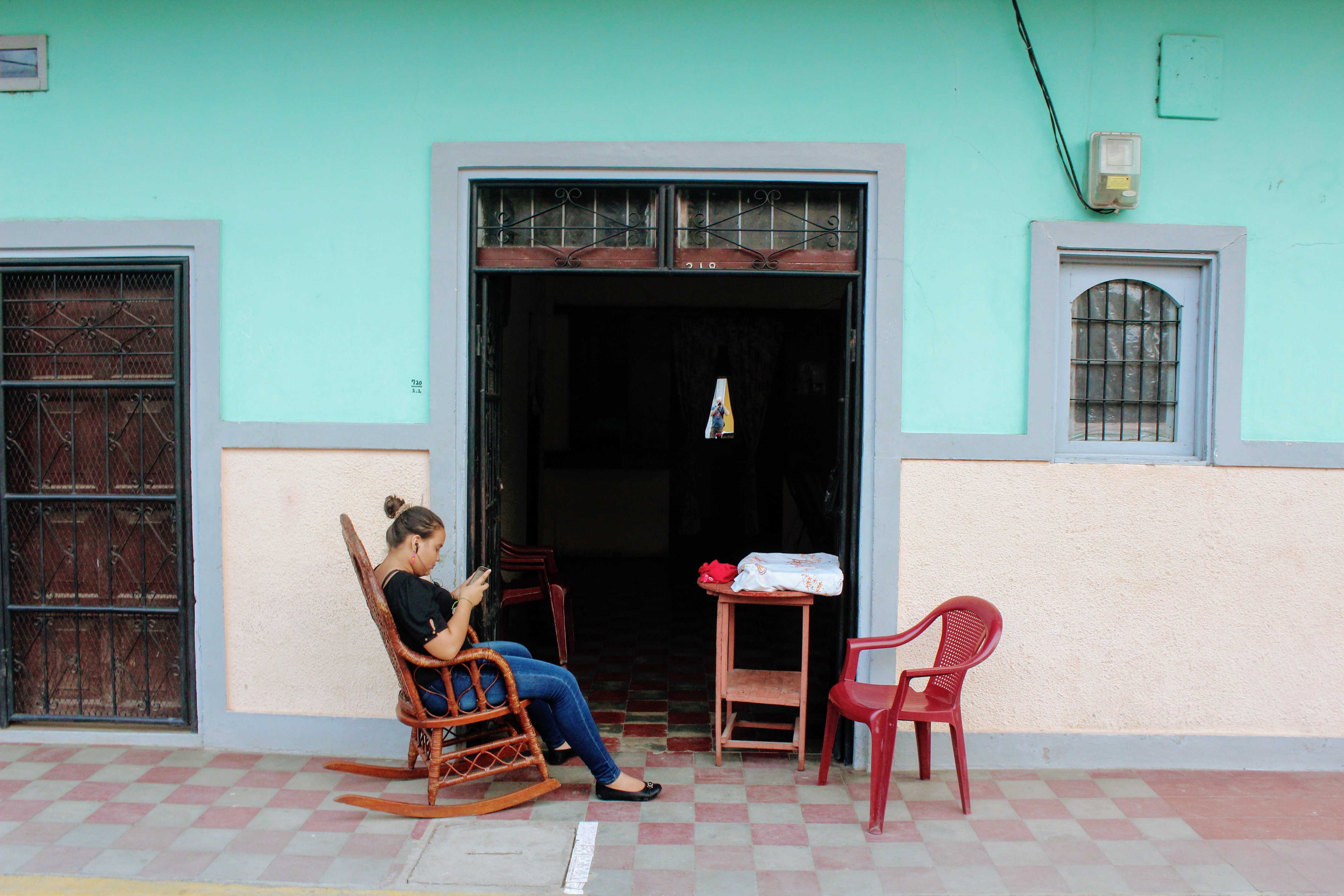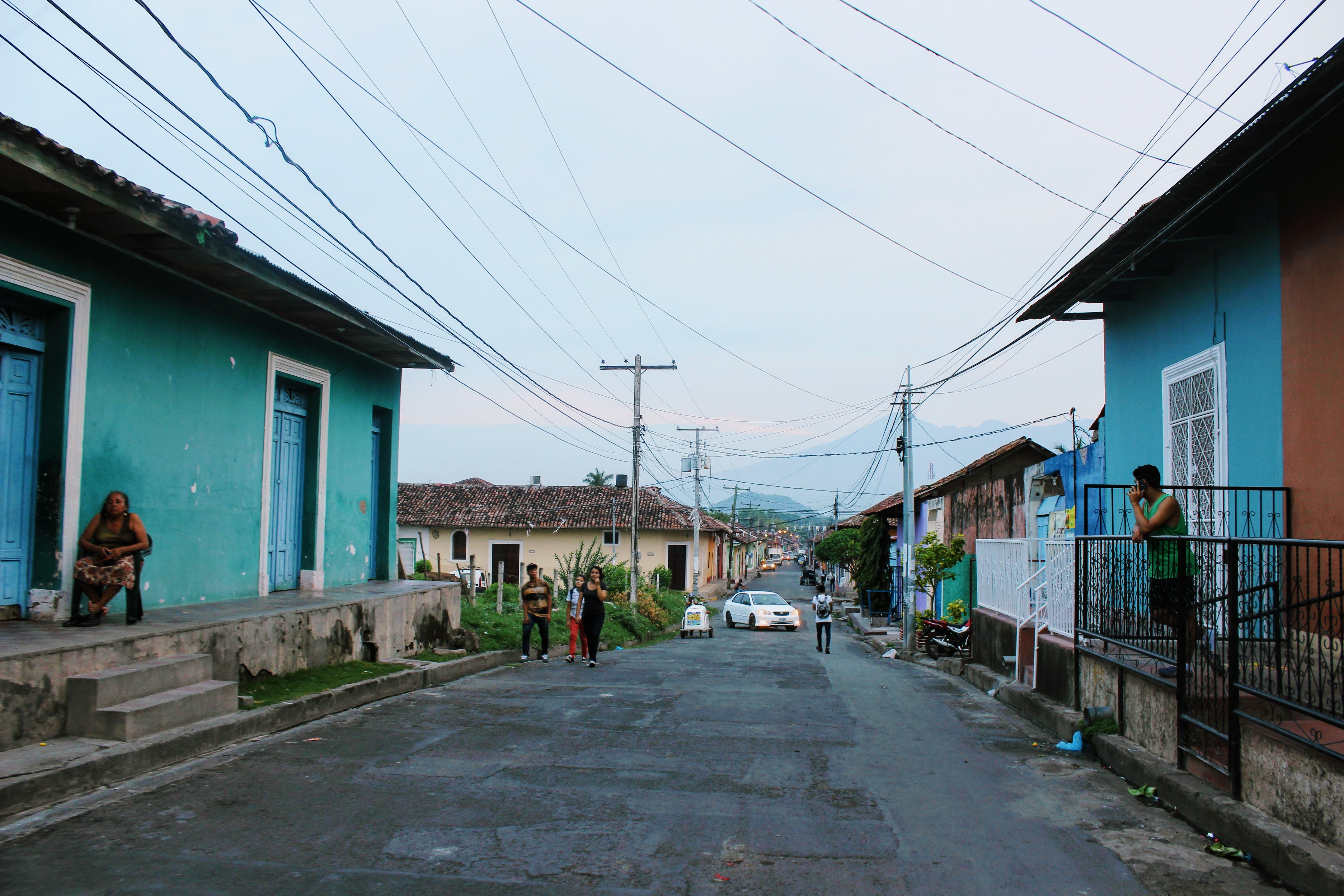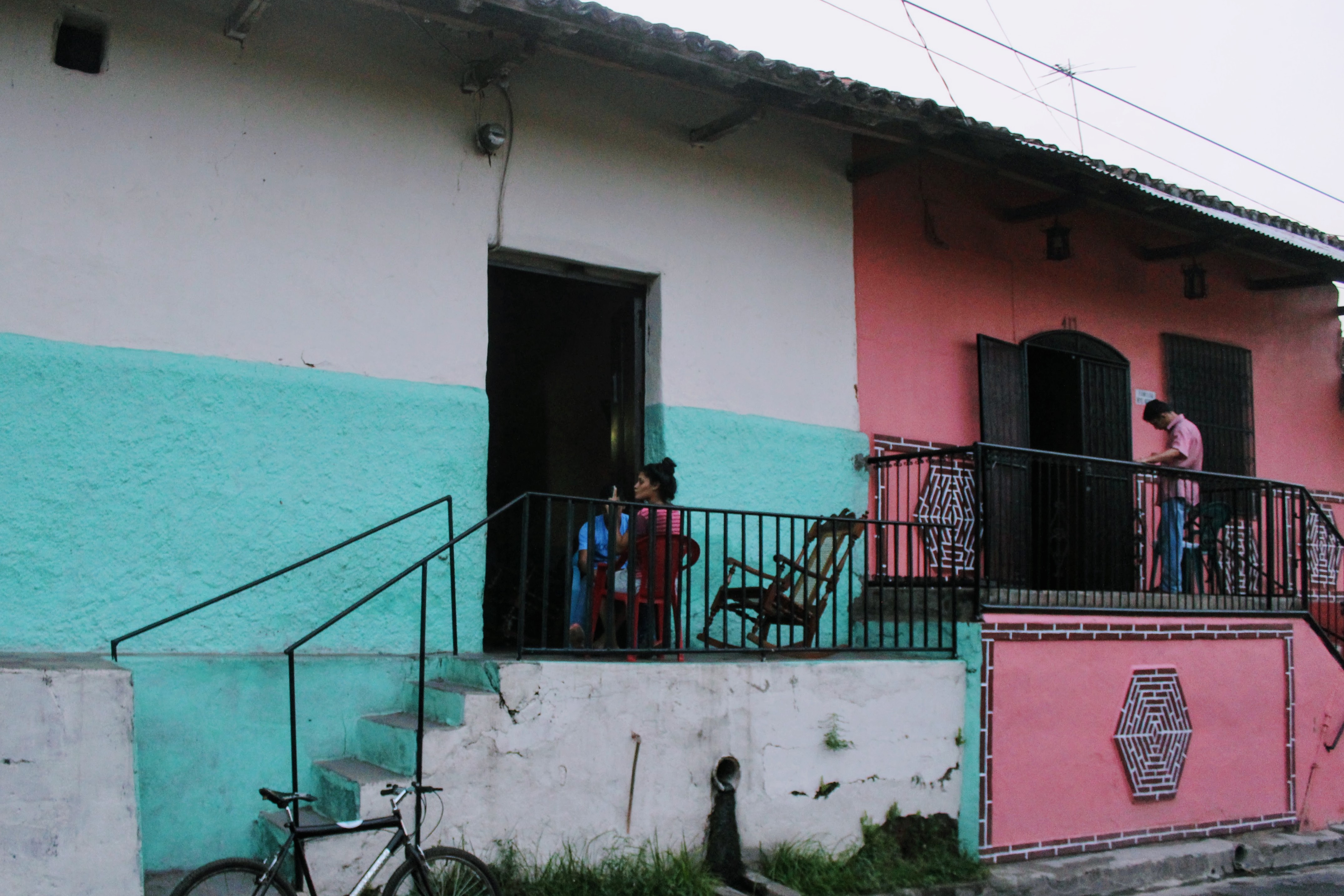 Some stay behind iron lattice doors, looking out on the street while letting the air in.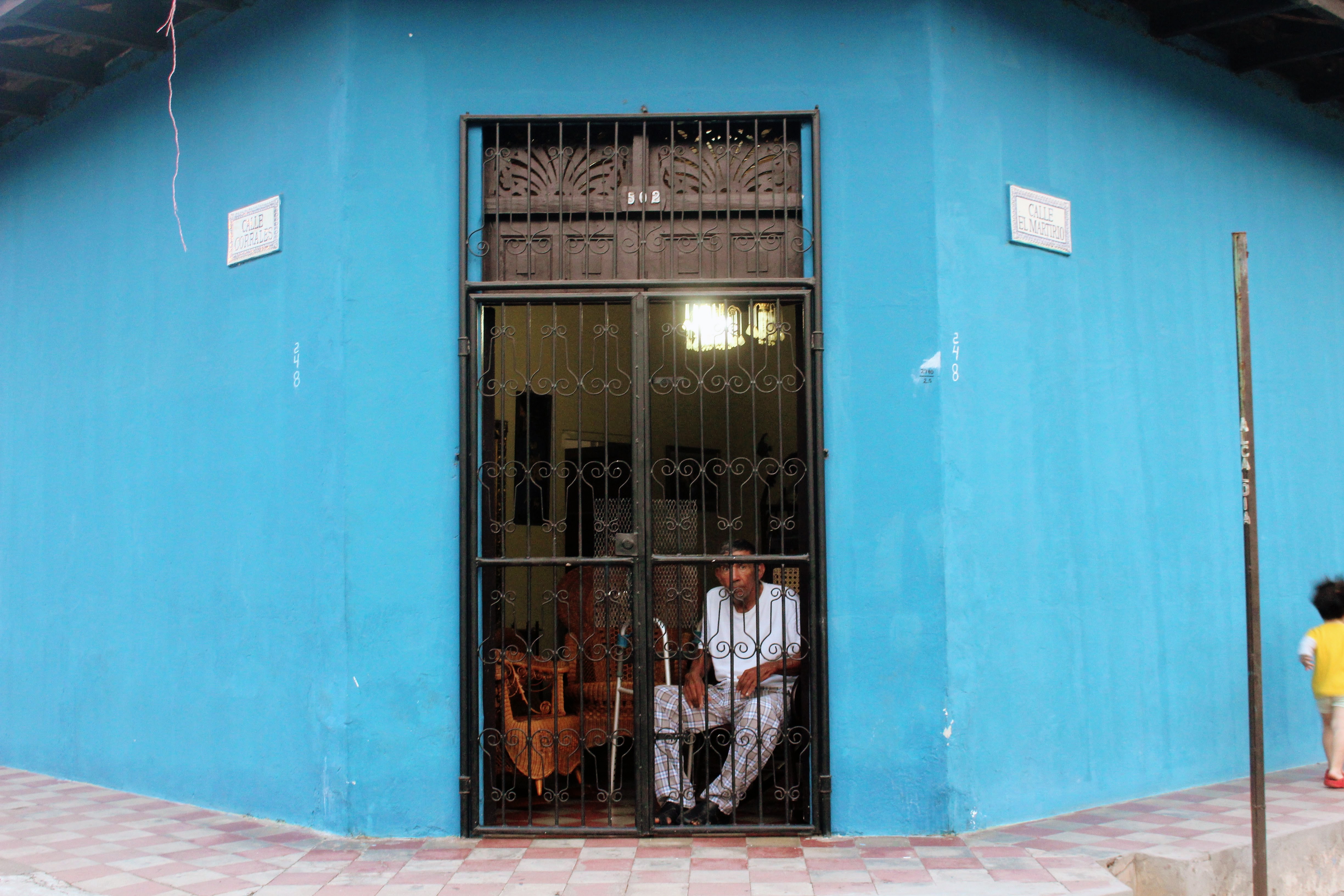 Children waiting for the parents to return from work.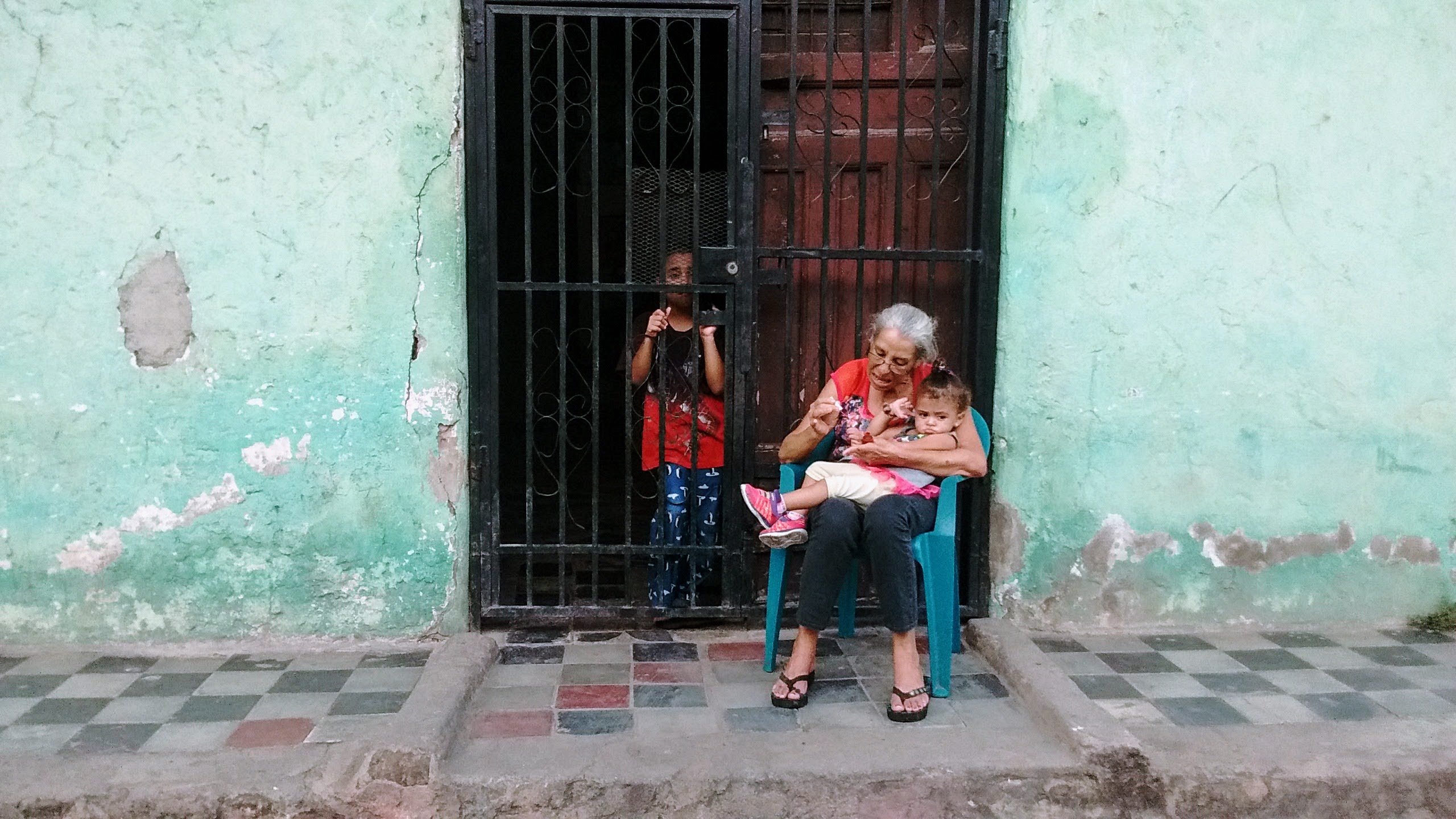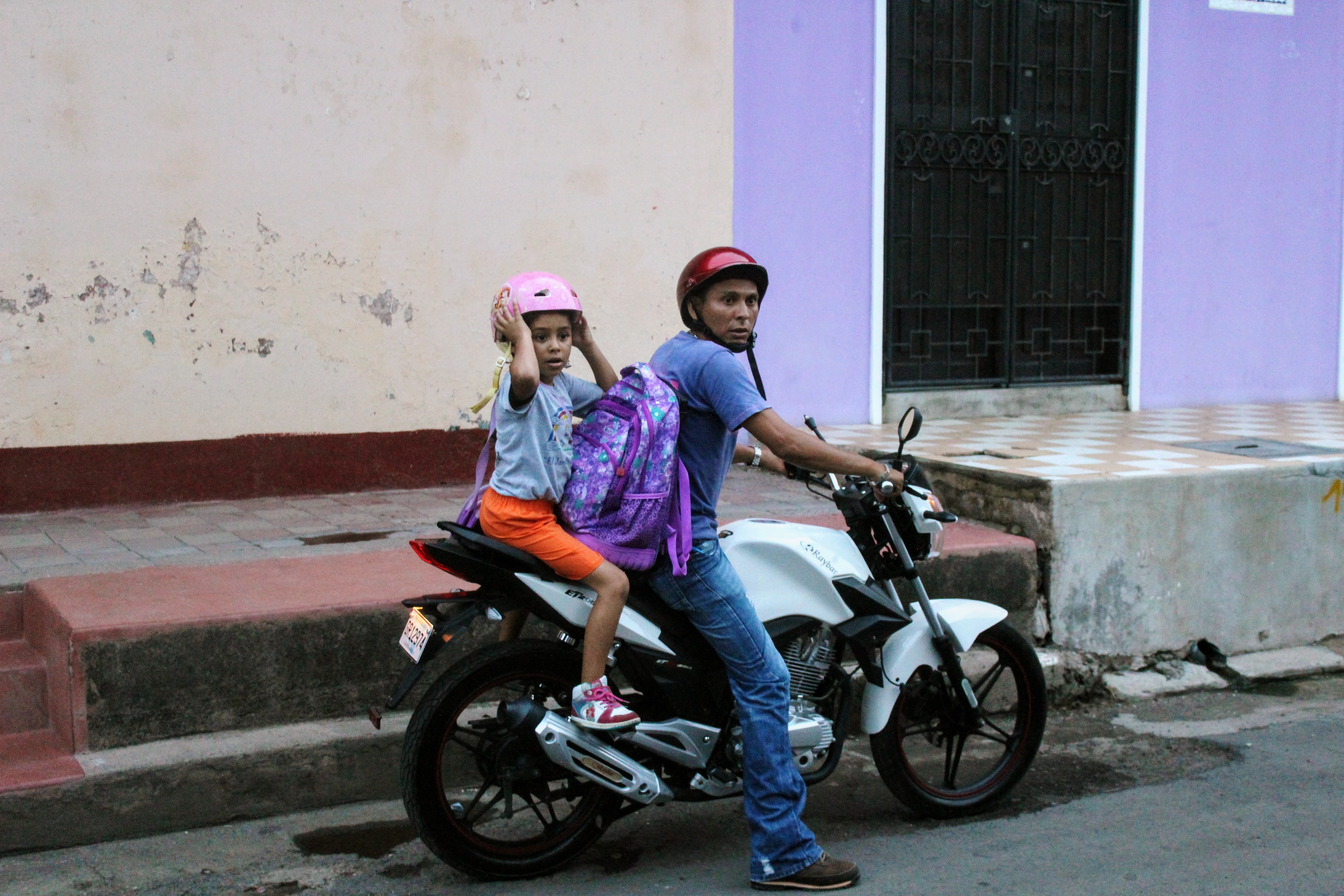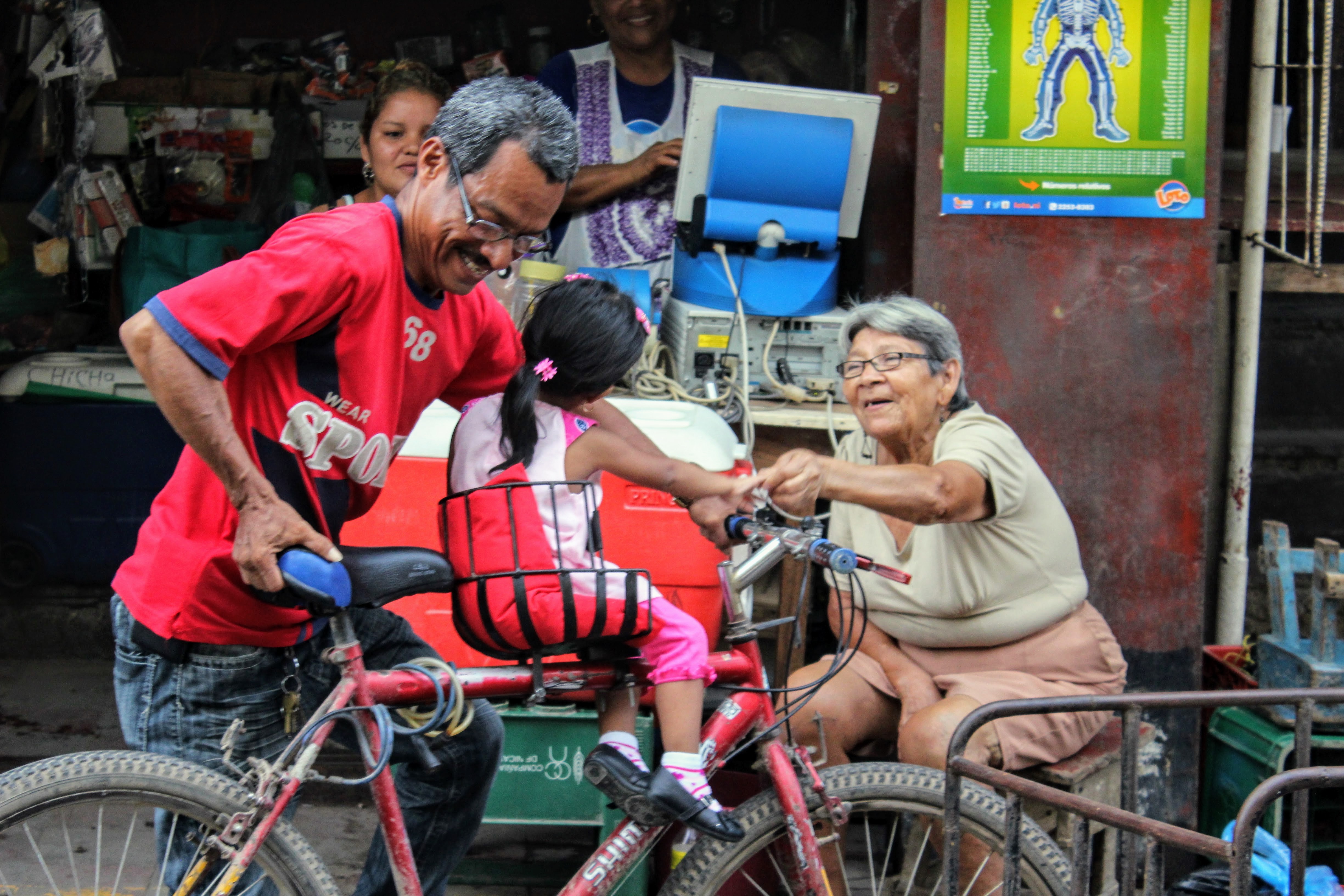 Moms letting their toddlers play on the streets.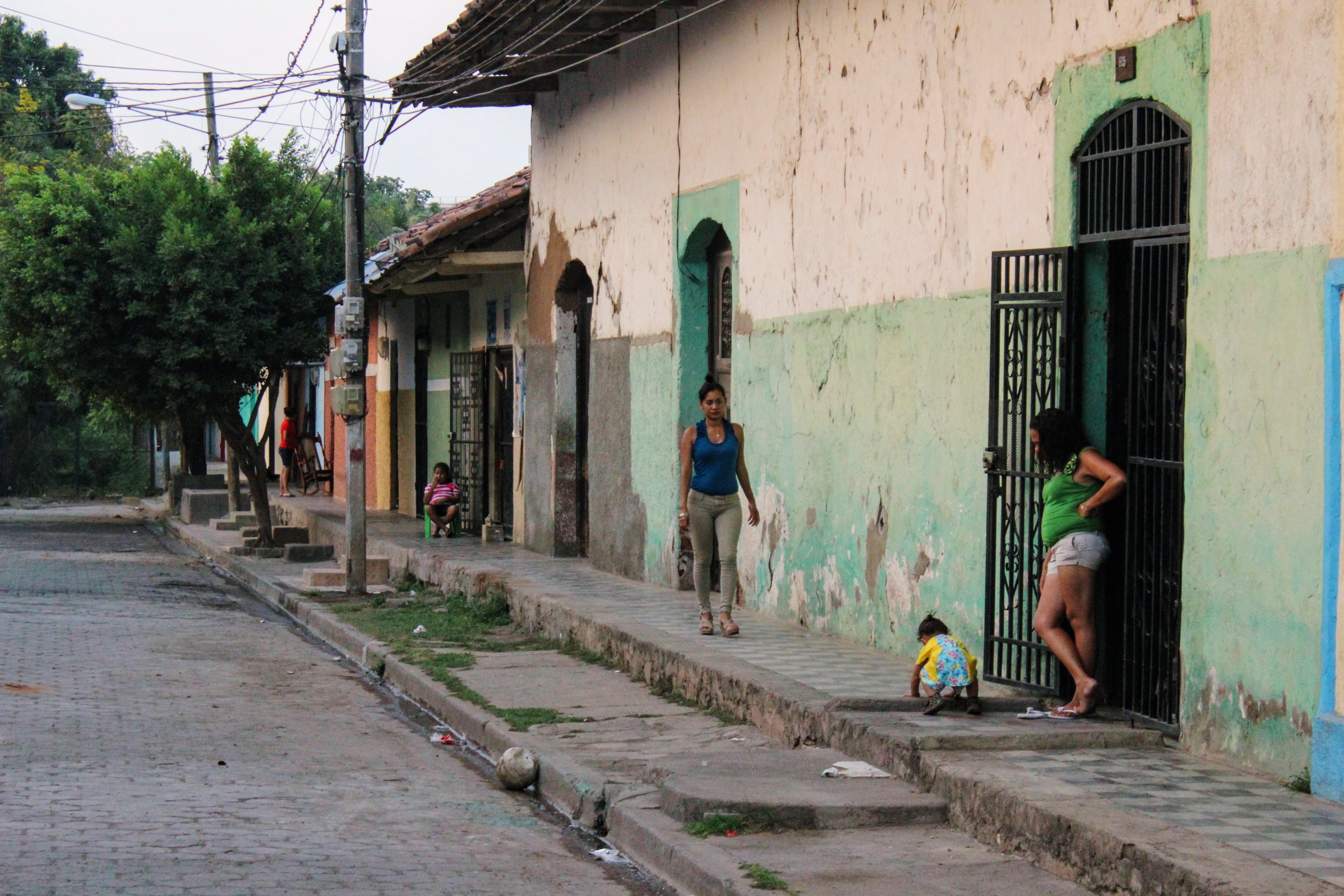 Boys playing football.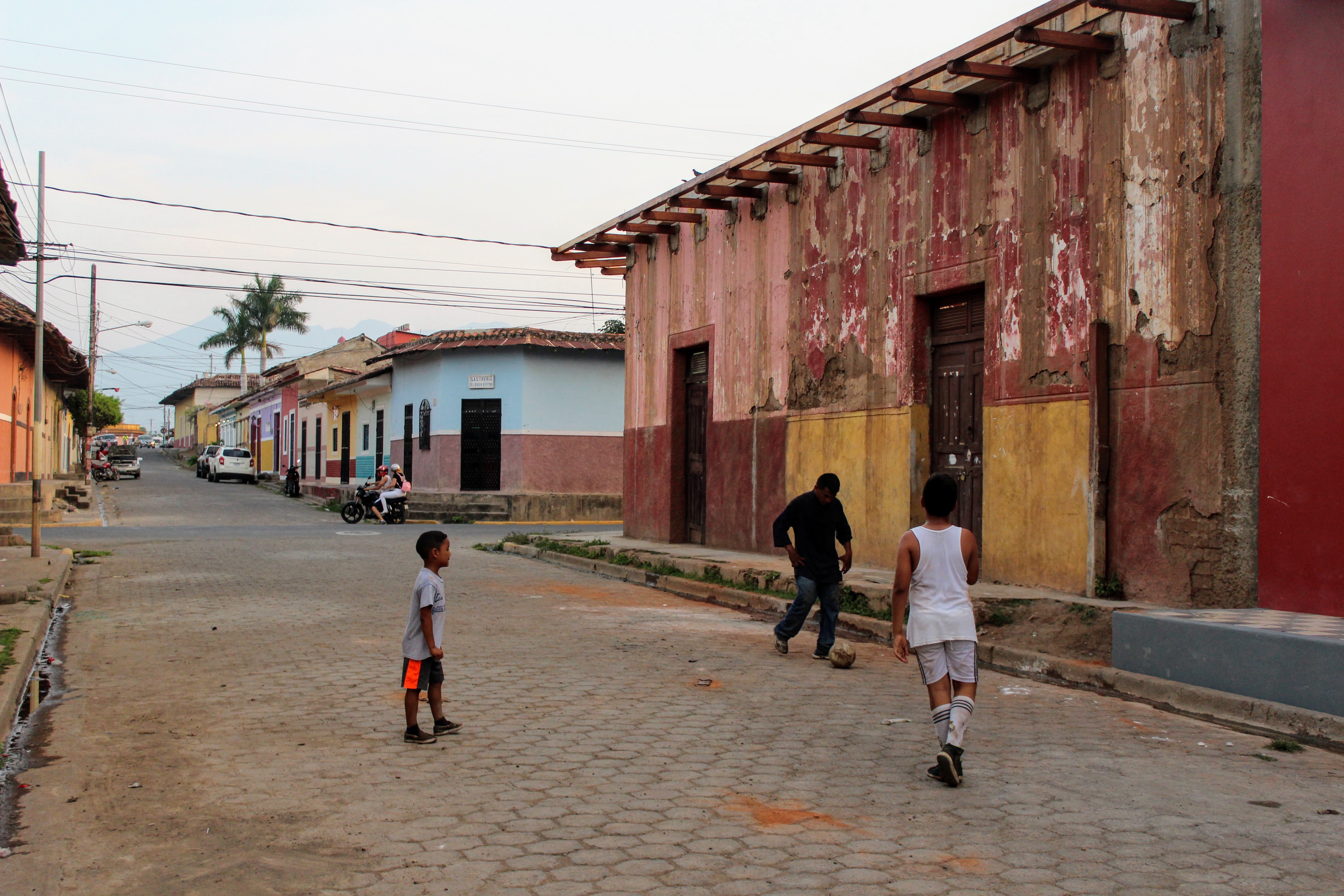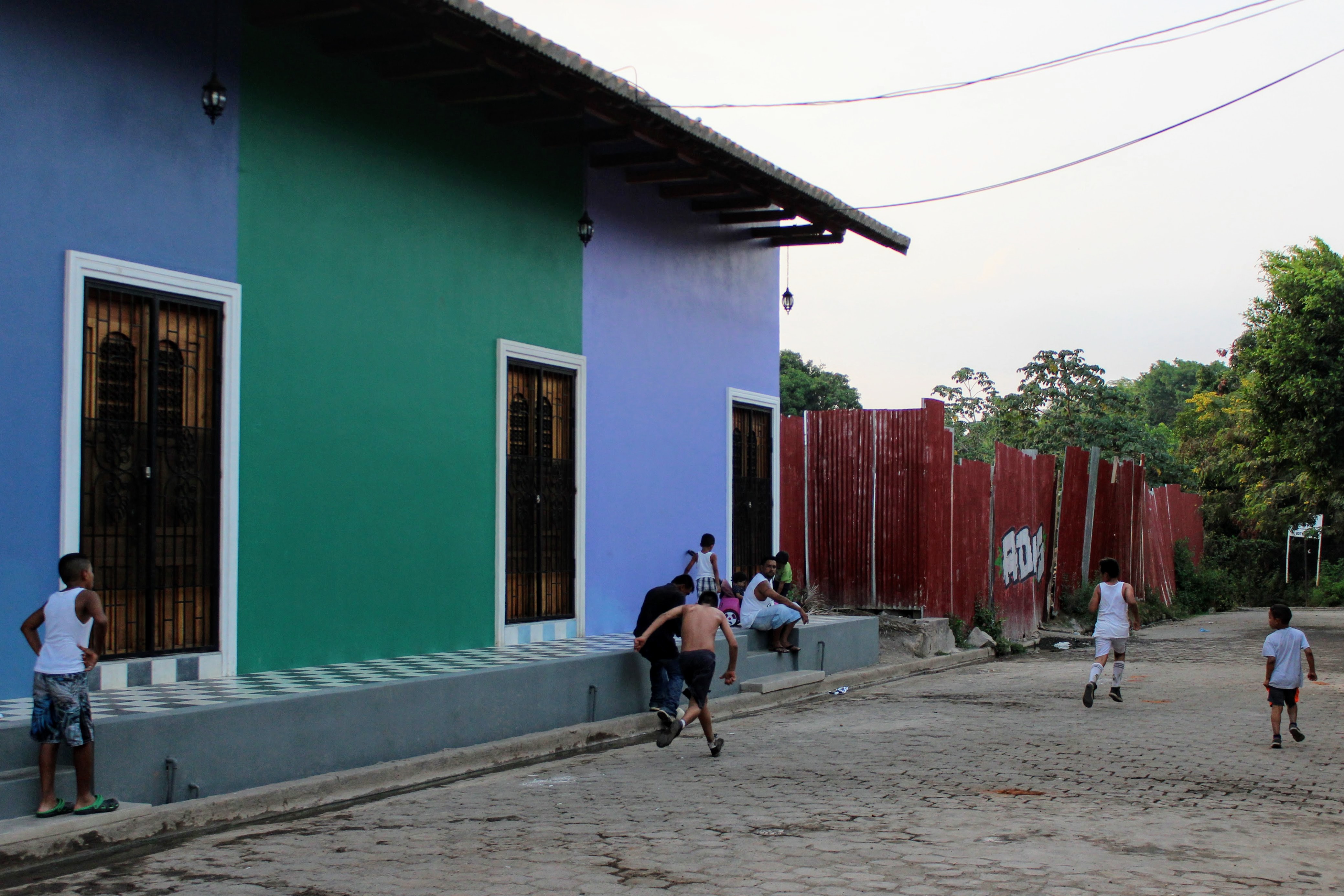 Girls riding bikes.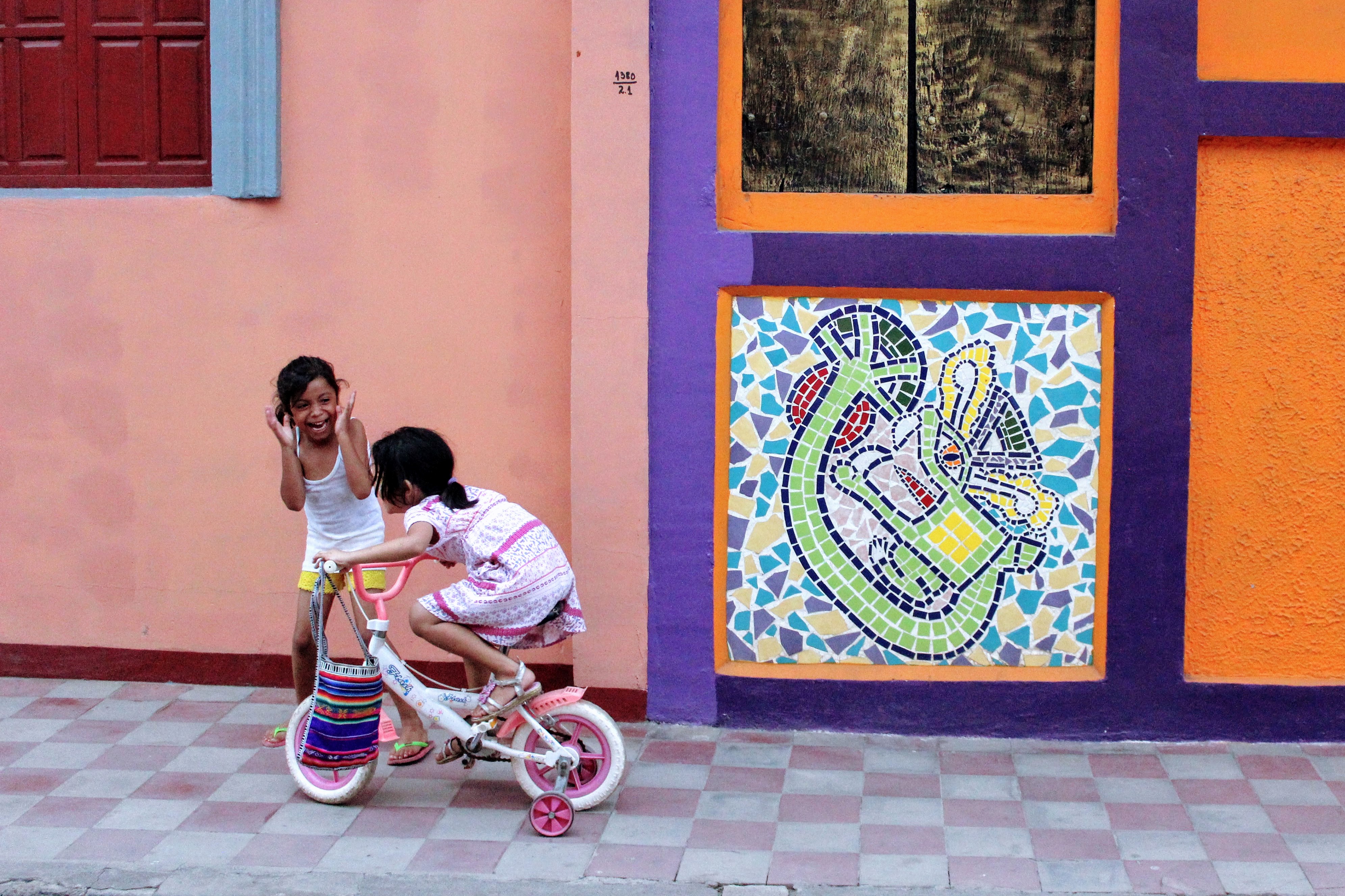 Youngsters cruising the streets sitted on top of old cars.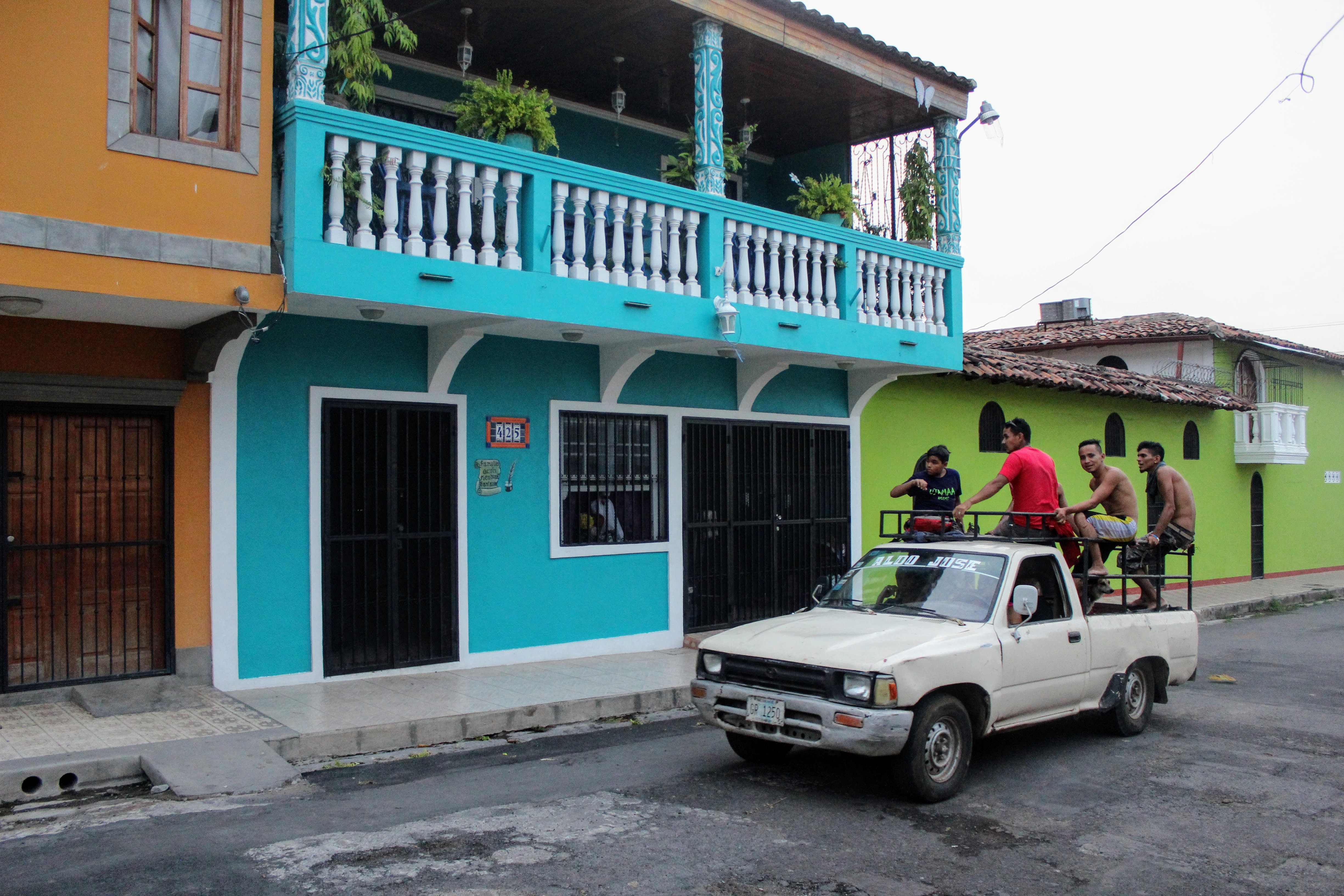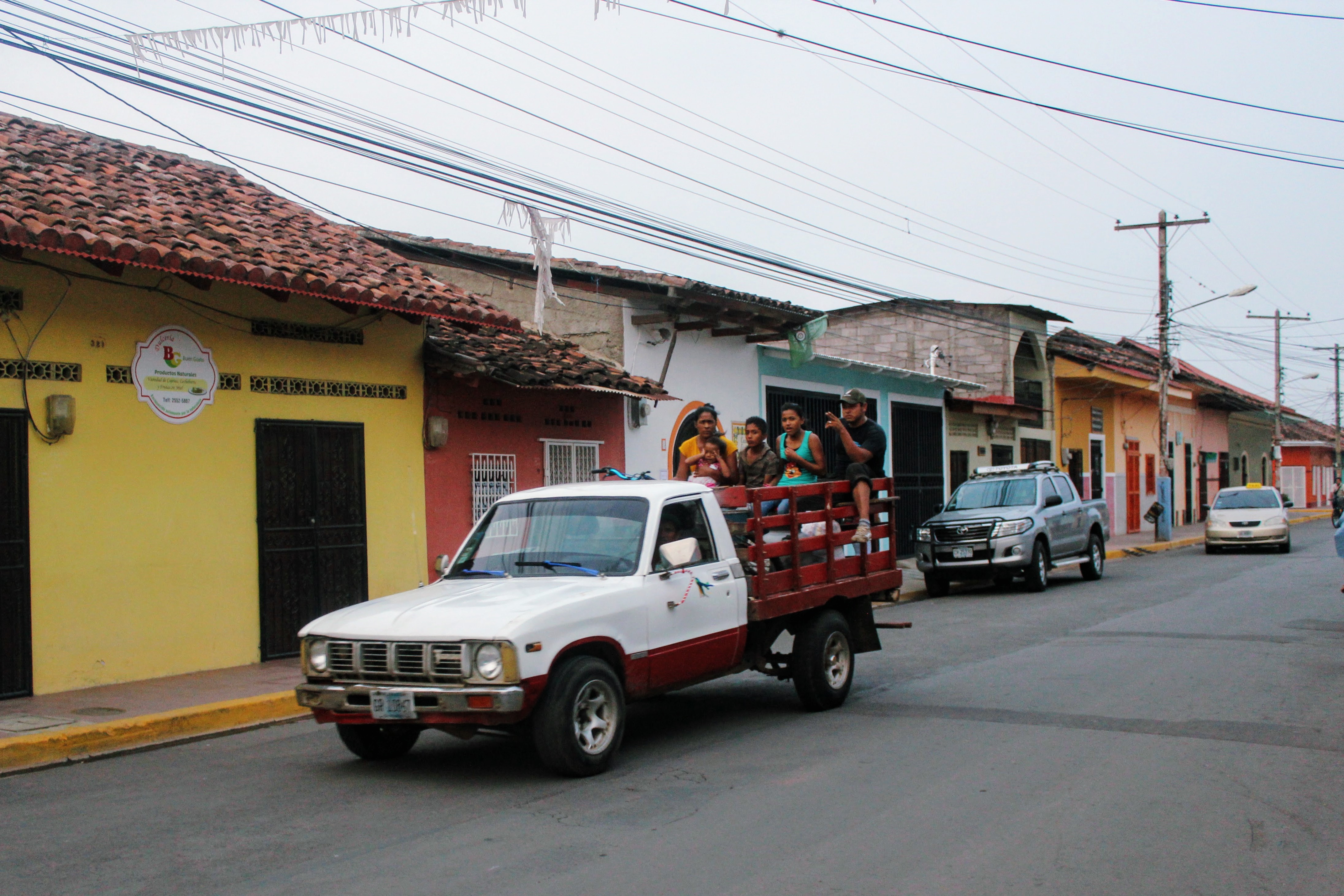 Older people glued to radios.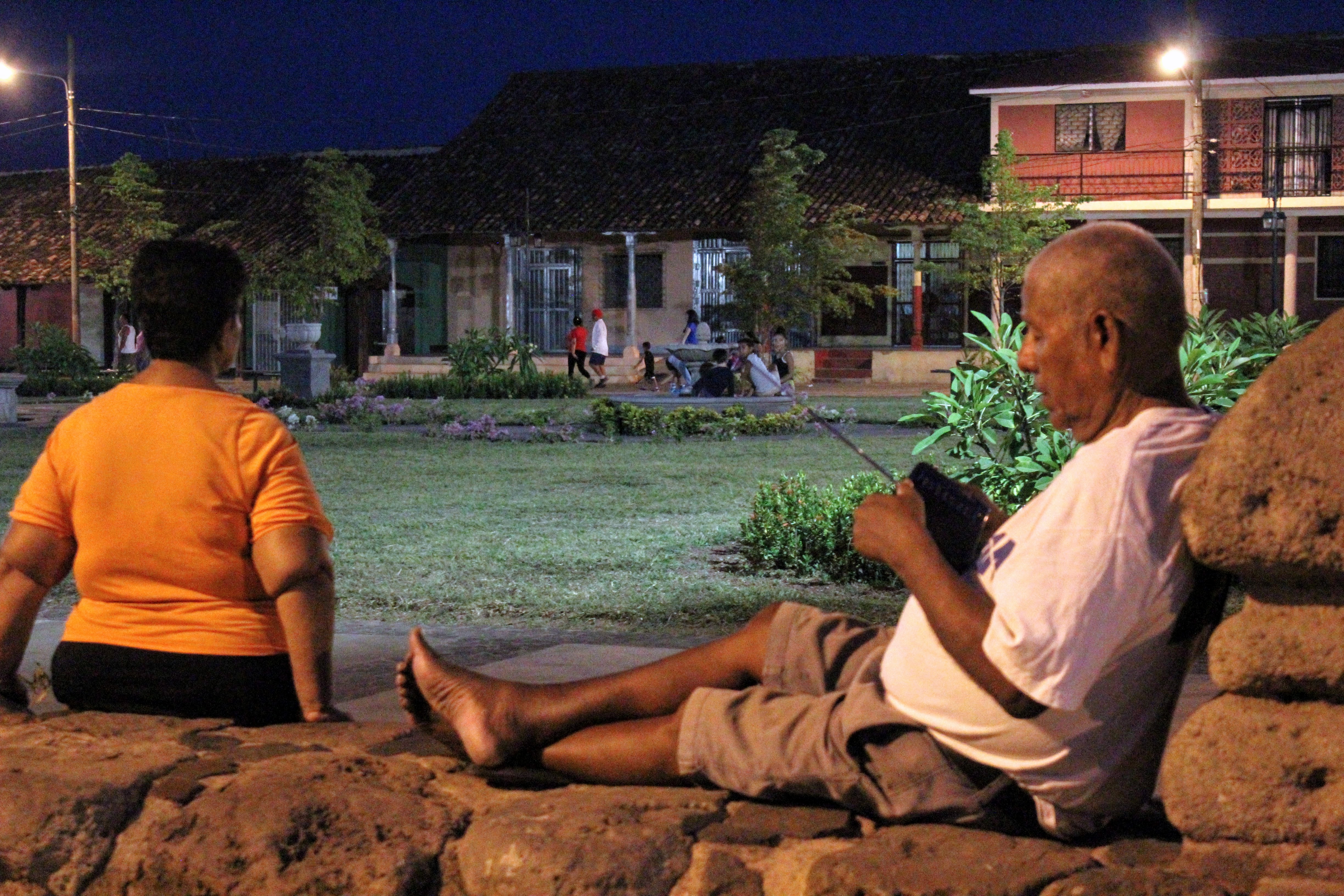 Even the cats sneak out to socialize and chill out.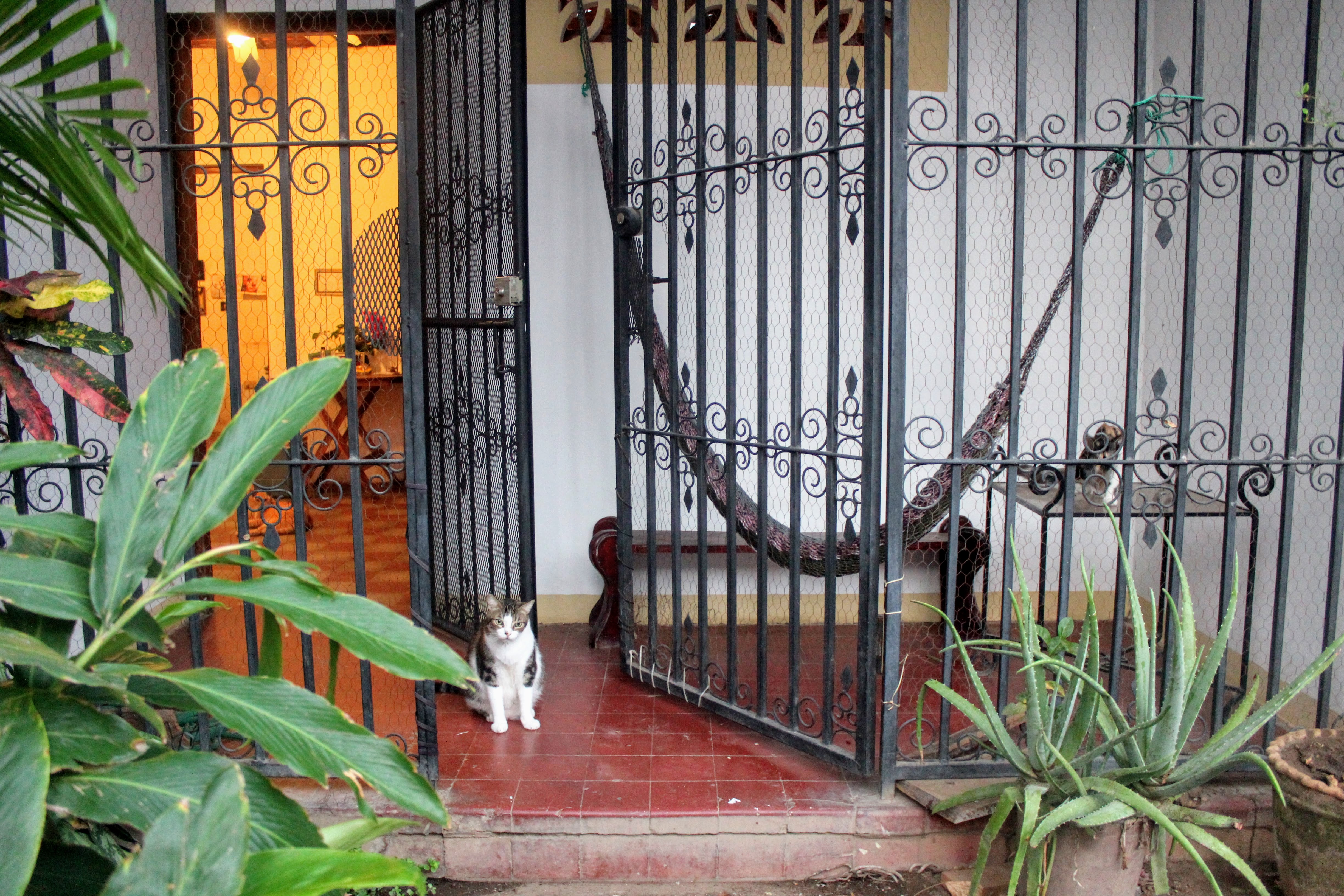 Grab a refresco, or better yet, a bottle of cold Toña, Nicaragua's national beer, and let the night wash over you.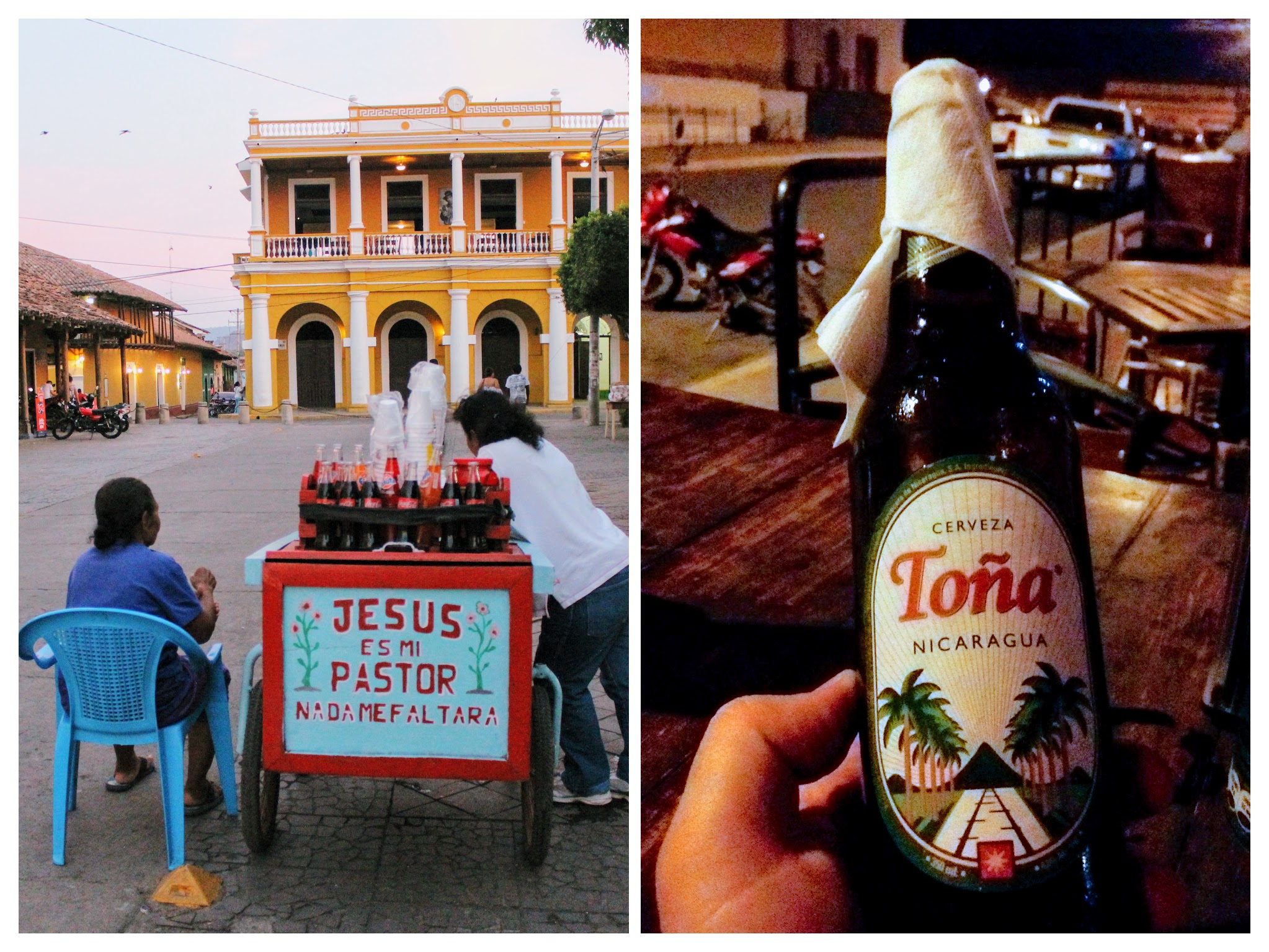 Market
One of the best places to experience the raw nerve of Granada's city life is in Mercado Municipal. Located just a few blocks south of the main square, the market is very much for locals, not tourists.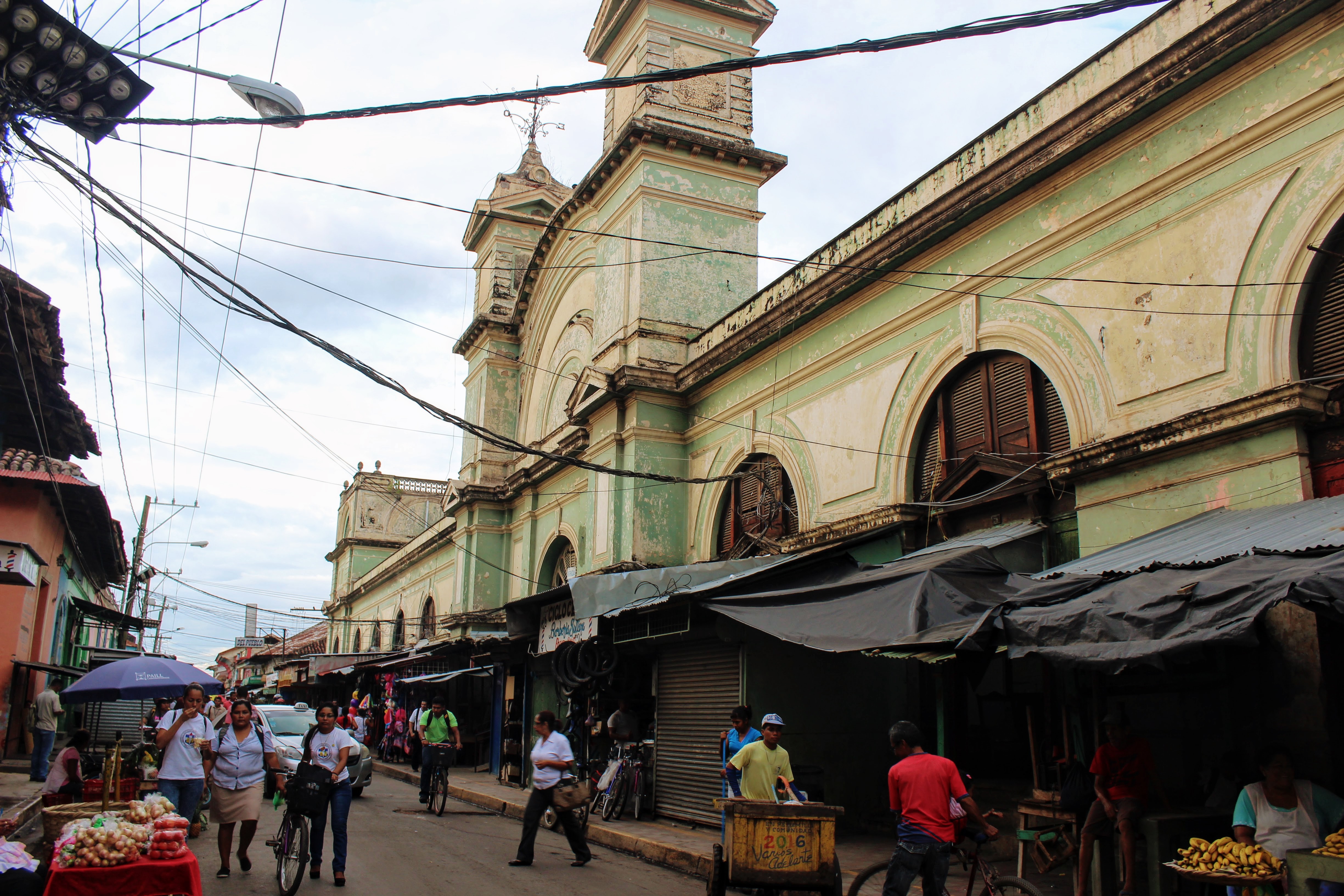 The main market building, like many other public buildings in the city, is in a dire need of renovation. Following many years of neglect, primarily due to the economic collapse of the nation in the 1980s, the infrastructure has deteriorated throughout the city. But the market building is still beautiful to look at.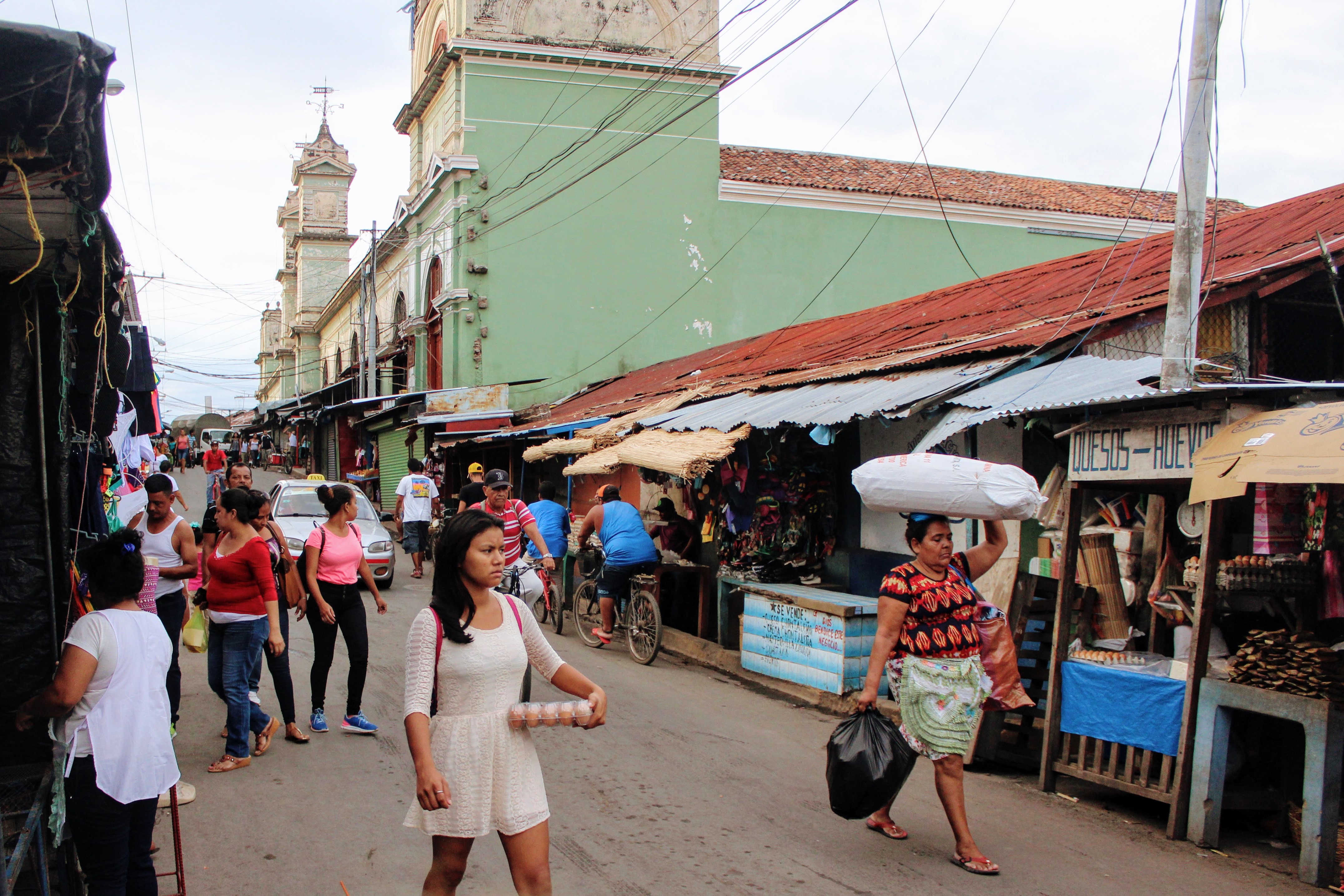 Vendors selling yucca roots, fresh plantains, eggs. Women carrying bags of rice and beans. You won't find souvenirs here, but you will find fresh produce.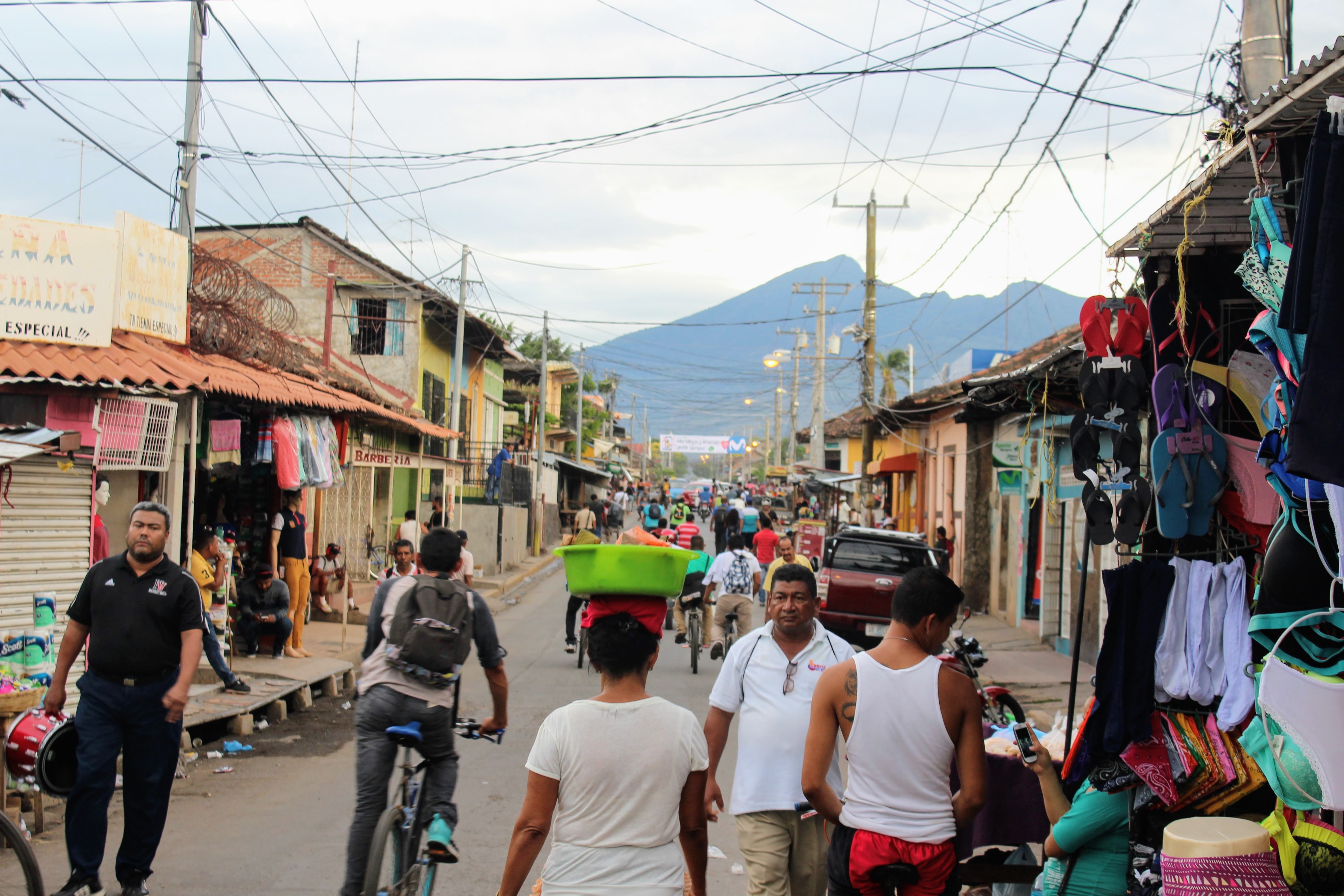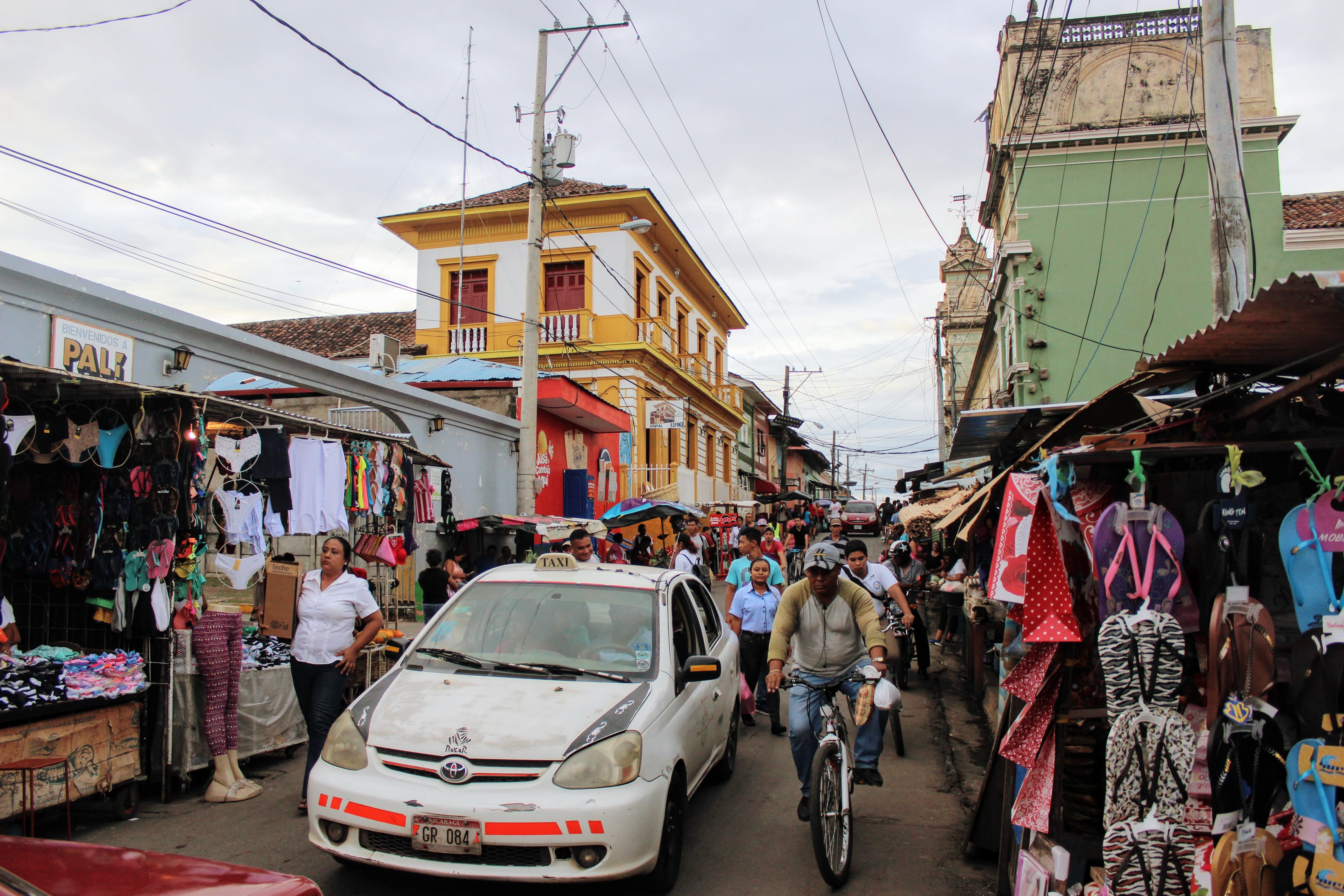 Buses somehow manage to pass through the narrow and crowded streets of the market.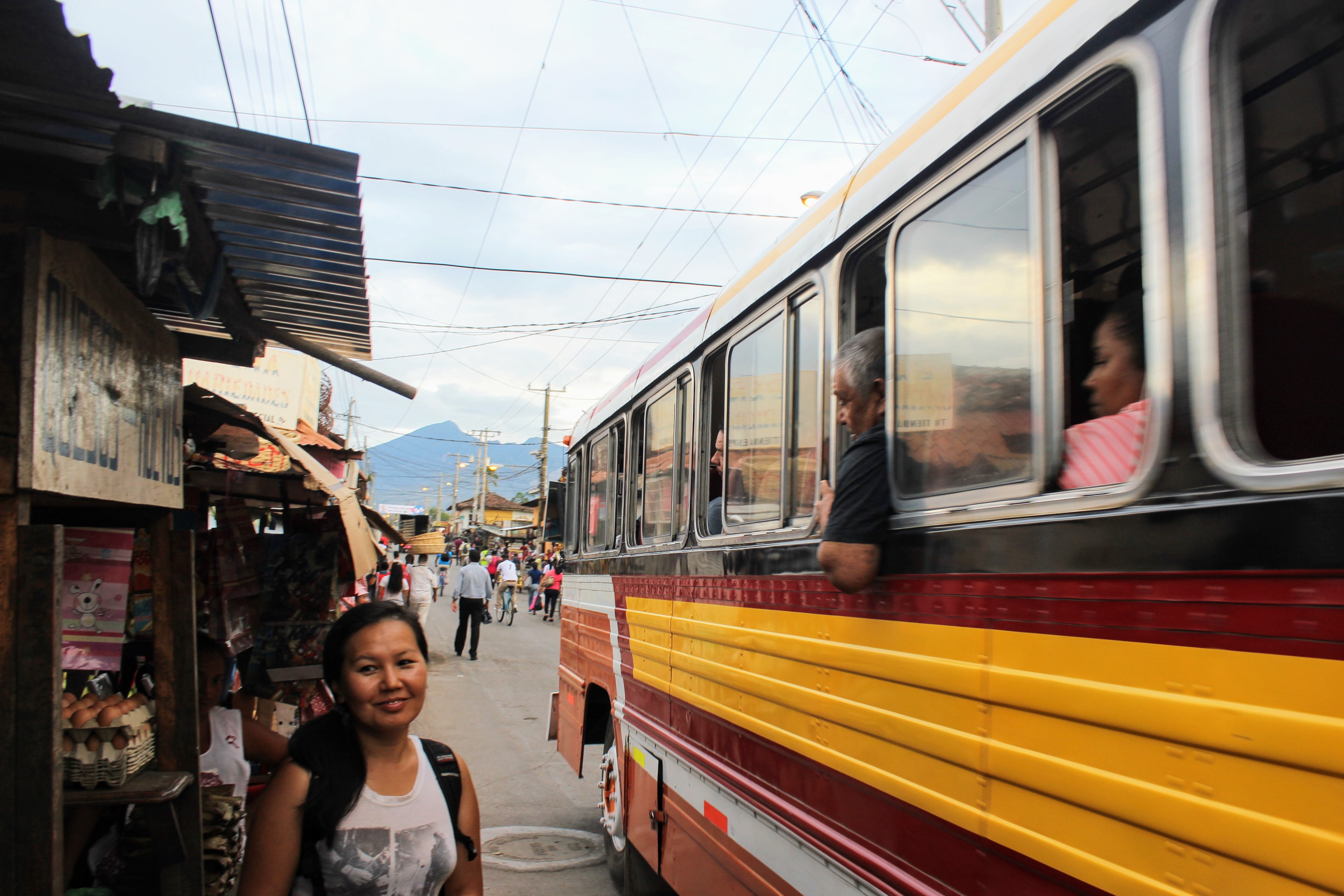 Houses
With the doors and windows open, Granada houses invite you to peek in. TVs light up dark rooms, wood carved furniture stands gracefully in the corner, bottles of rum shine on bar counters.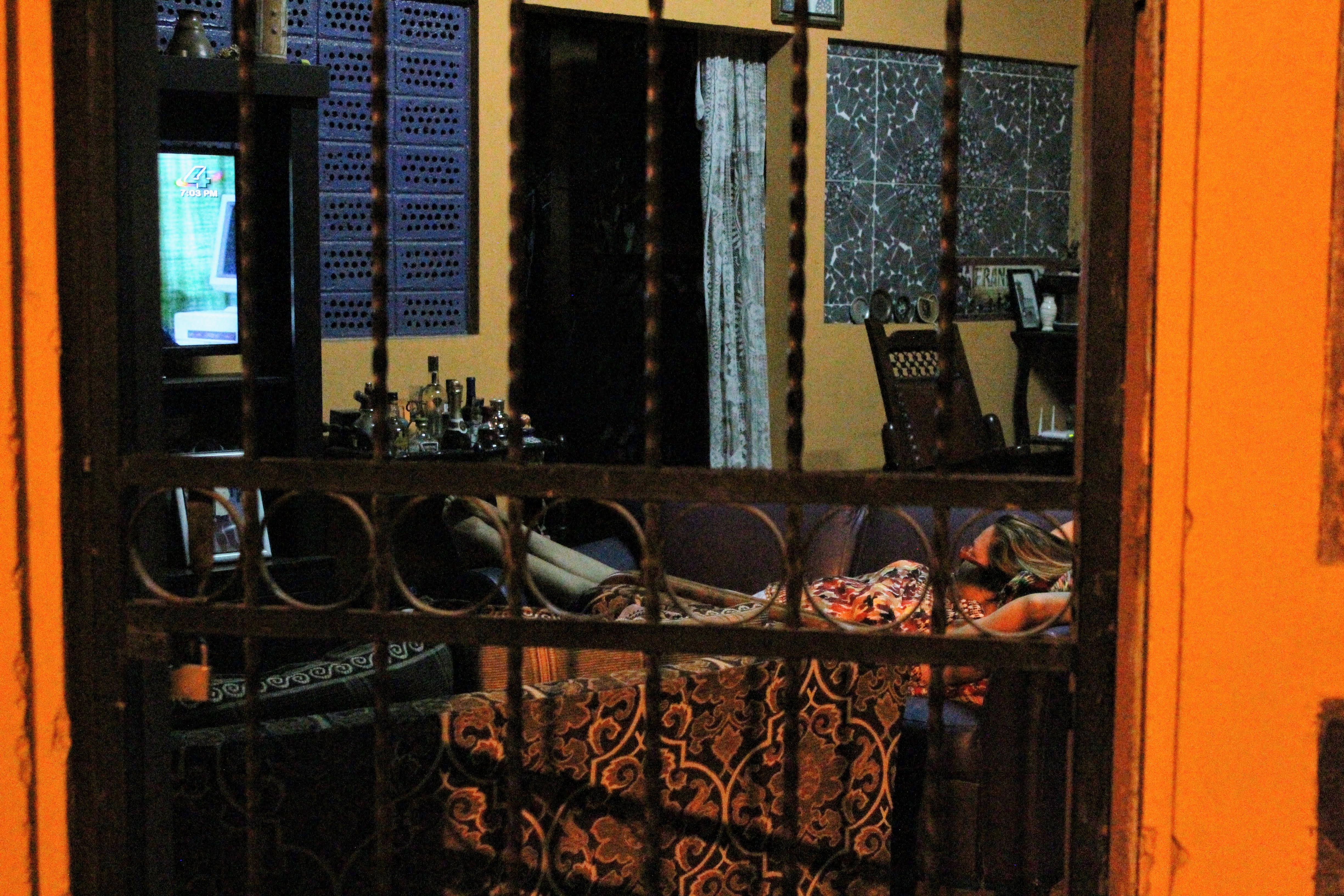 Rent your own house or get invited into one. For one, you'll get a good selection of rocking chairs to try out.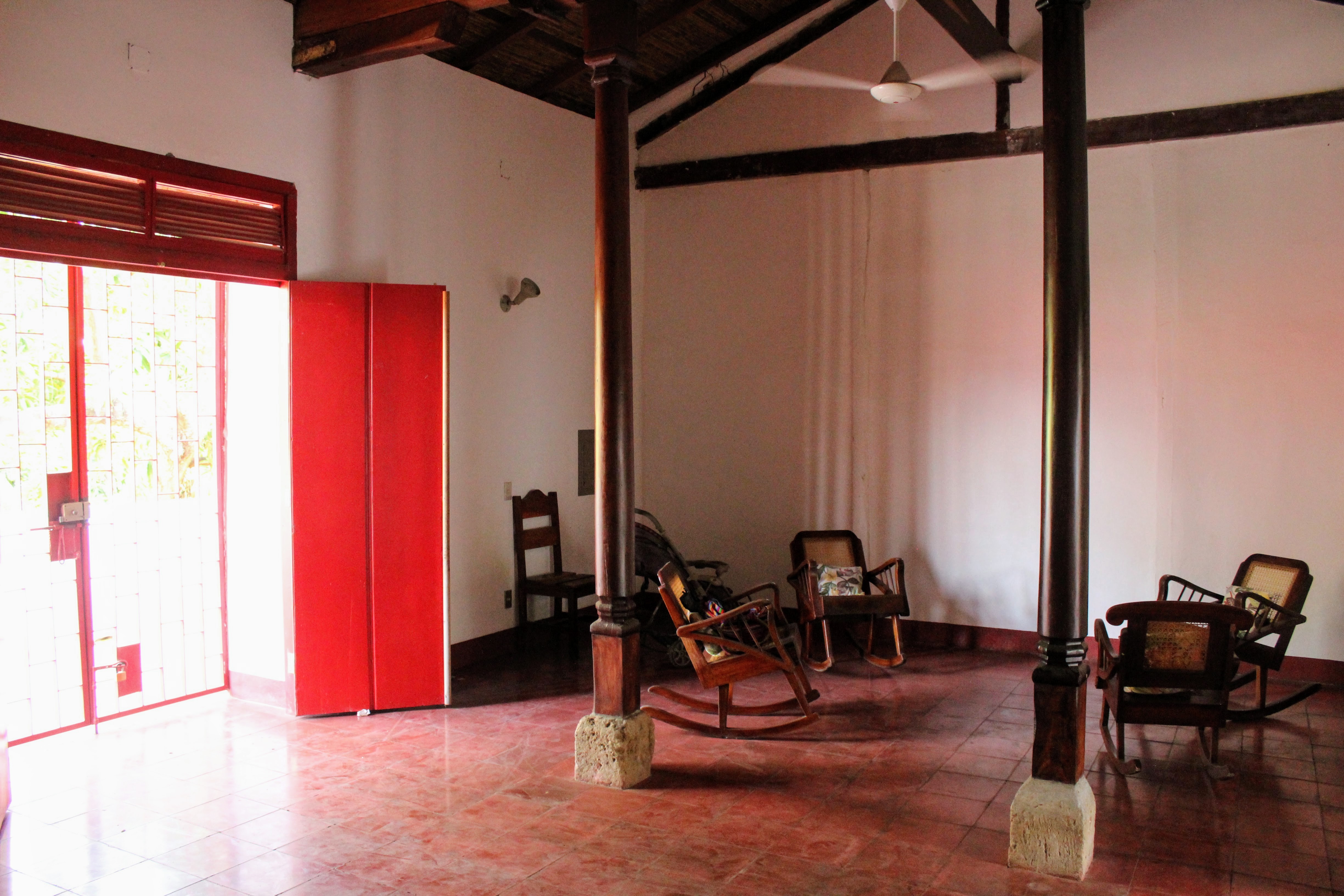 More importantly, you'll discover the pleasures of having an inner garden in the middle of the house.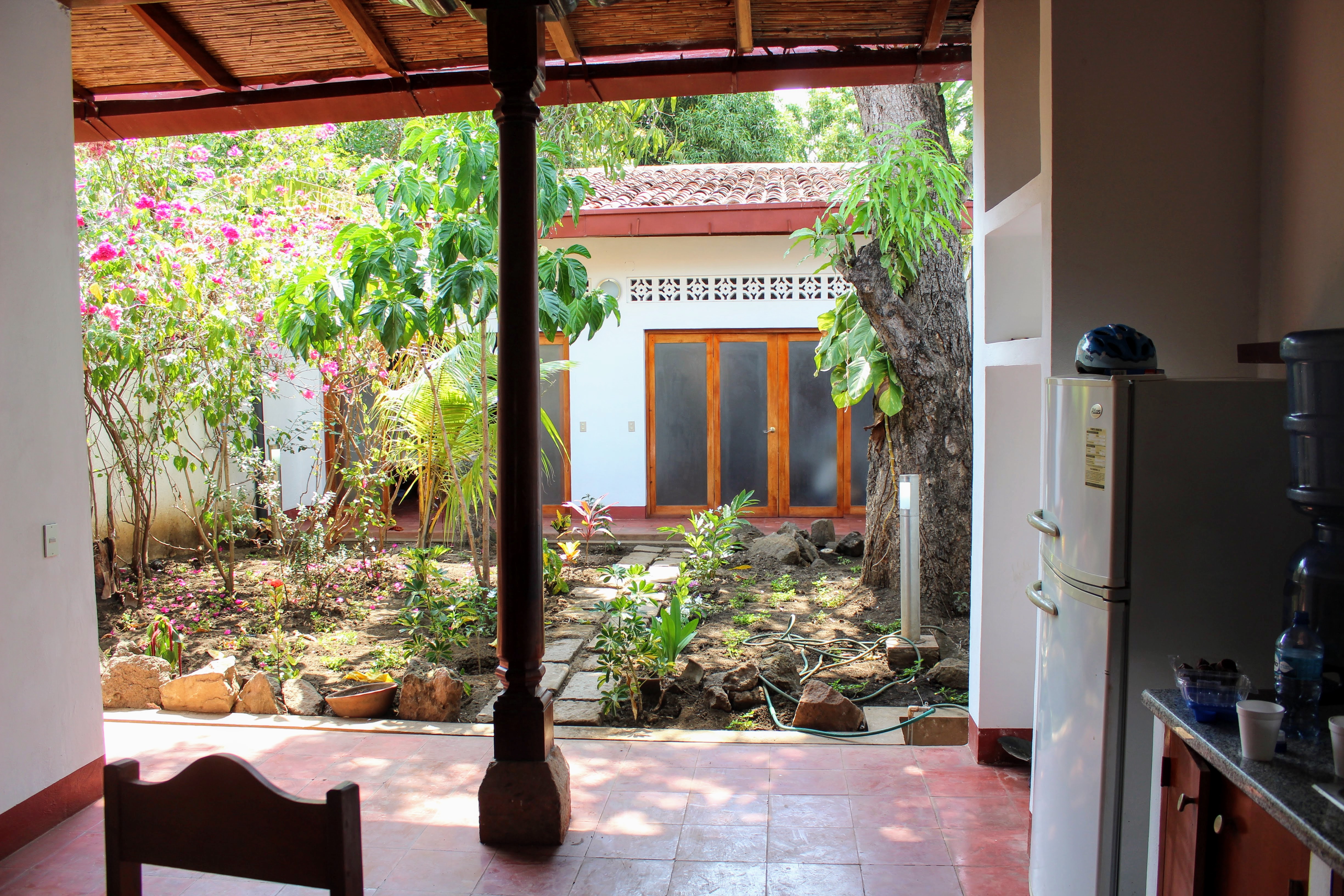 Granada takes its doors and furniture seriously. Visit Centro Cultural San Francisco, a nice little museum to see that for yourself.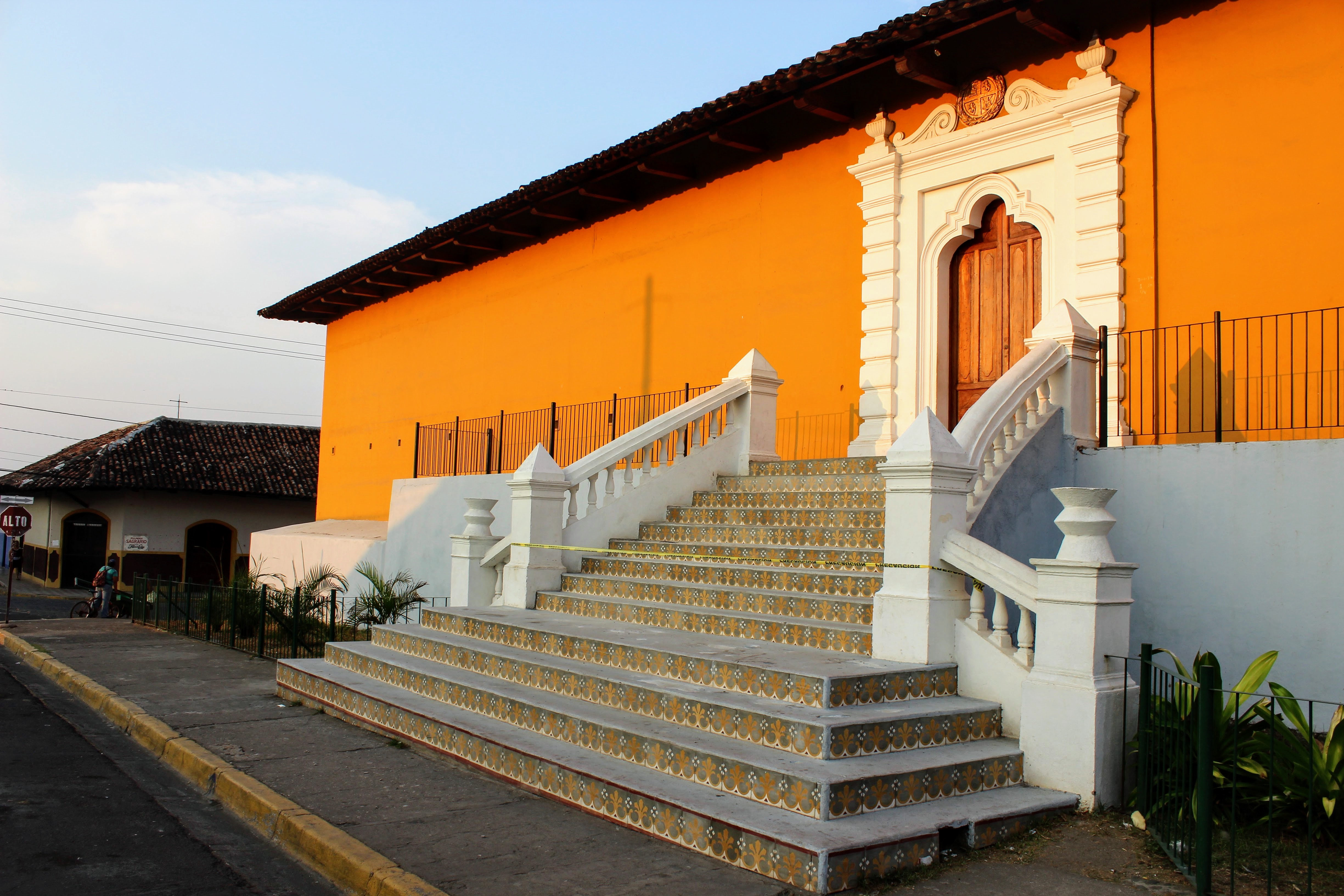 Among other things, it has an exhibition of doors from Granada's colonial era homes as well as traditional furniture.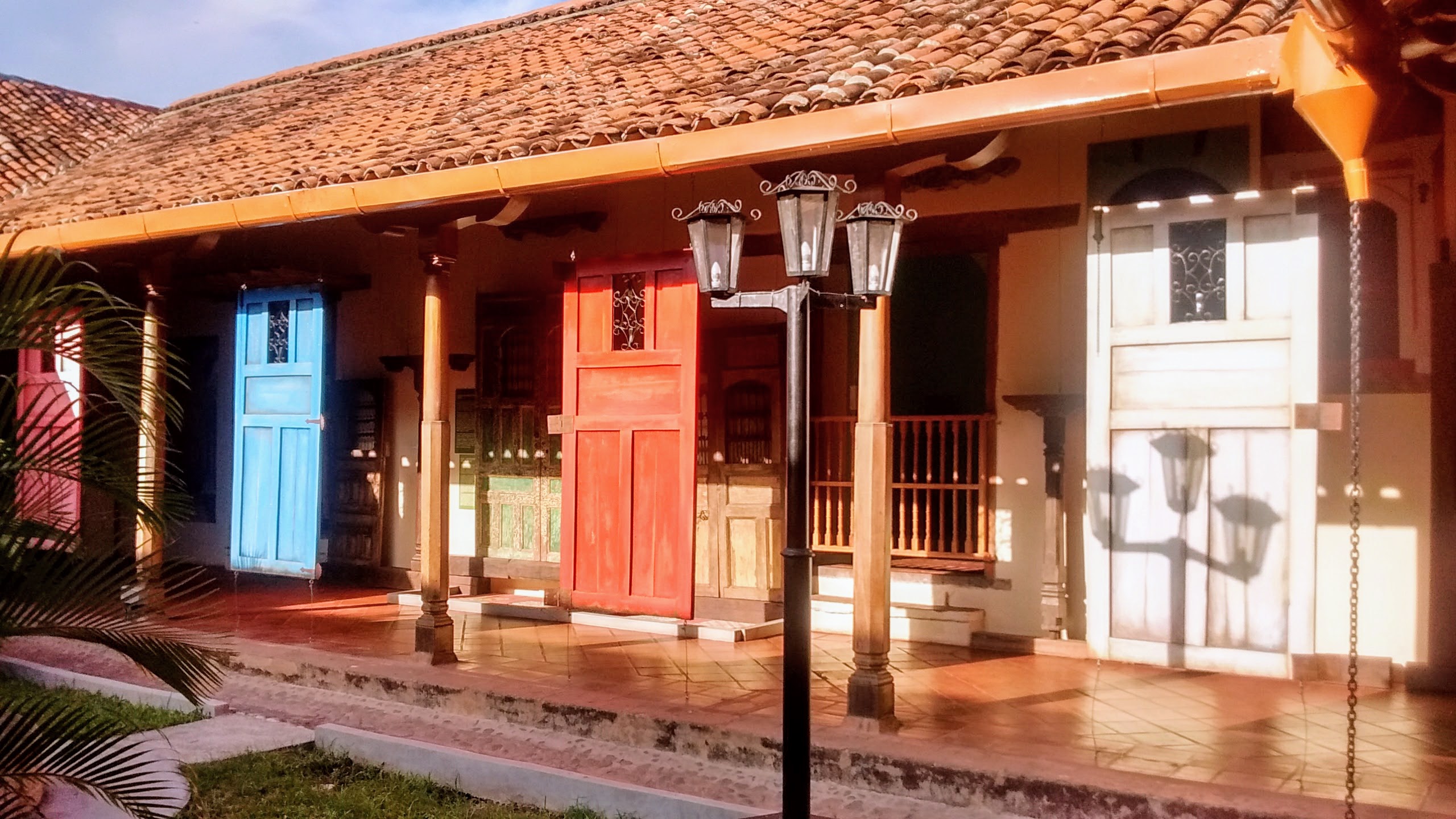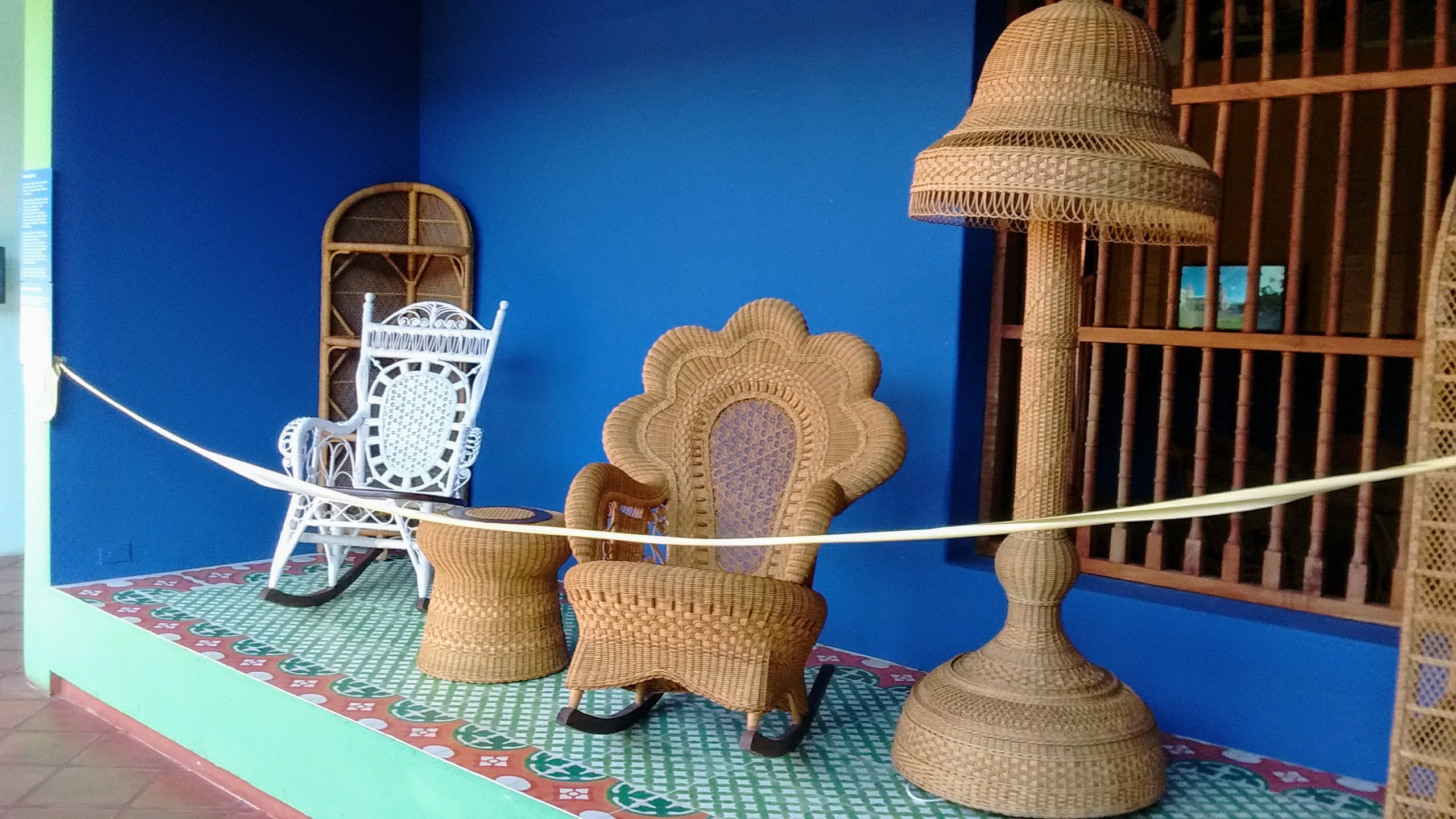 Hopes
Leo is the man behind Leo Tours Comunitarios, a popular local tour operator. We met him in his small office on Calle La Calzada, that central boulevard with restaurants and shops catering to tourists.
With his wide smile and larger-than-life personality, he doesn't have to try hard to be charming. Photos of him hiking in the Alps hang on a prominent place on the wall. "I worked hard for 7 years, saving every dollar, to make my dream come true", he told me. "And I did it! All you need is to set yourself on a goal".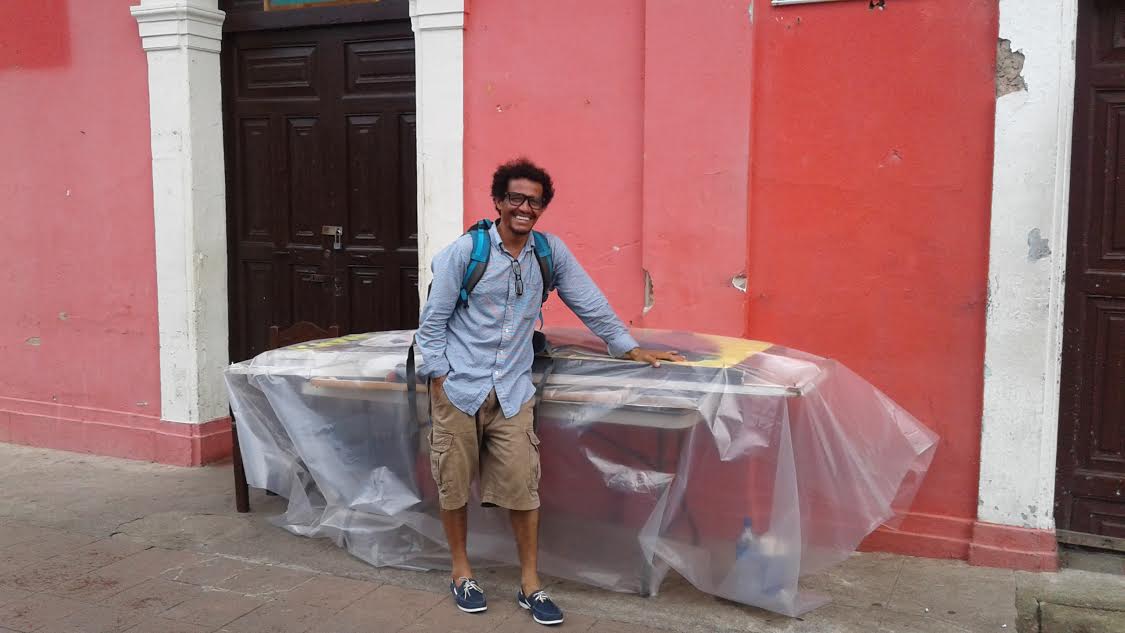 A week later we found ourselves in Pita Pita restaurant. One block away from Calle La Calzada, its promise of authentic middle-eastern food was too good to pass on. Inside we found a lush courtyard, relaxed vibe and the best humus we had ever since we left Israel in 2016.
Curious about who is behind this soul food thousands of kilometers from the Middle East, I asked the waiters. They weren't sure, but culinary books in Hebrew gave me a clue.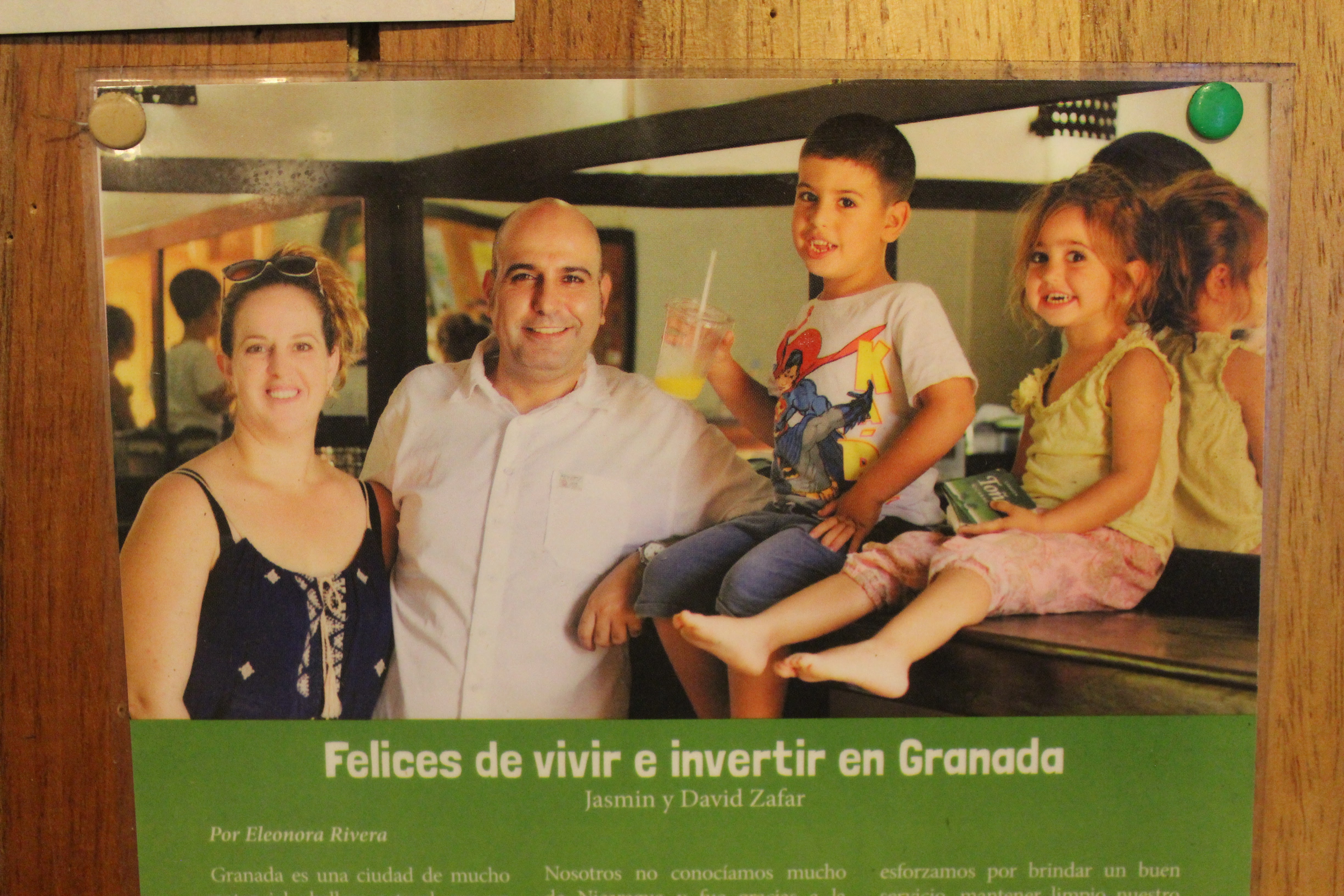 David and Yasmin packed their life in Israel and came to Granada with their children a few years ago. Striking a conversation on Facebook, they immediately invited us home – Israelis are like that. Over a coffee, with our kids playing and speaking rudimentary Spanish, they were telling their story. "It wasn't easy, and it still isn't. But here we have opportunities which we didn't have back home".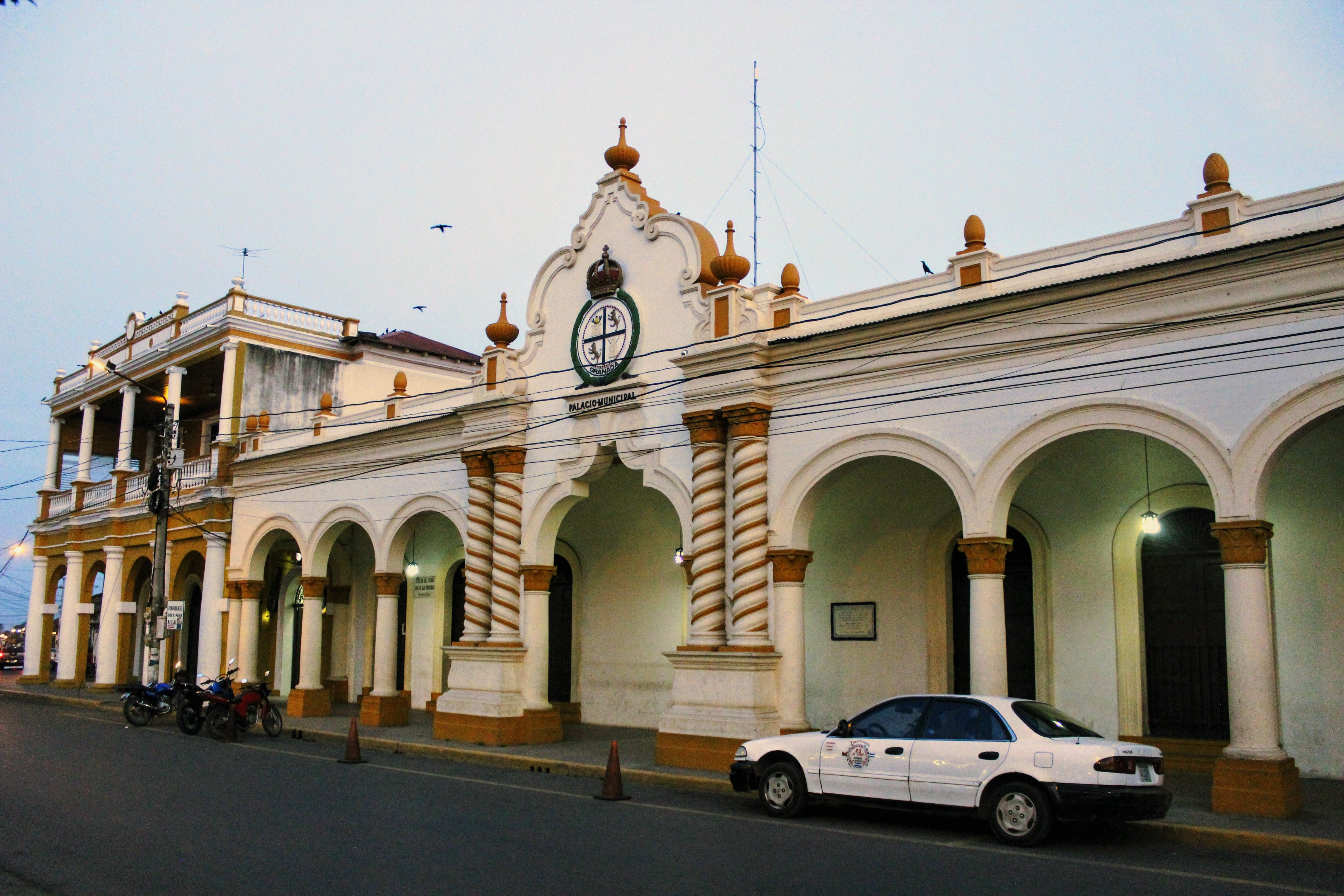 Months later, in April 2018, the gunning down of a peaceful demonstration by forces of the authoritarian president Ortega has thrown the country on a verge of a civil conflict. In Granada, the municipal palace was pillaged and set on fire by thugs unleashed by Ortega to create fear and chaos.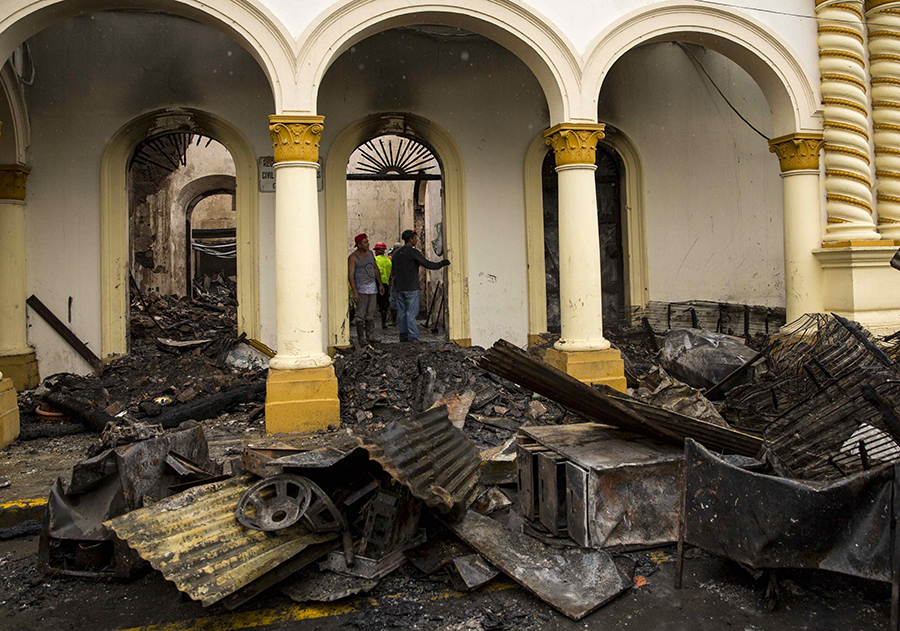 Since then, the situation has somewhat improved, but tourism has yet to return to the country. The hopes and dreams of many of the people we met in Granada hang in the balance.
Roofs
To get a sense of the city, walk its streets, meet its people, step into its homes. Is that all? No, you still haven't seen it from the roof.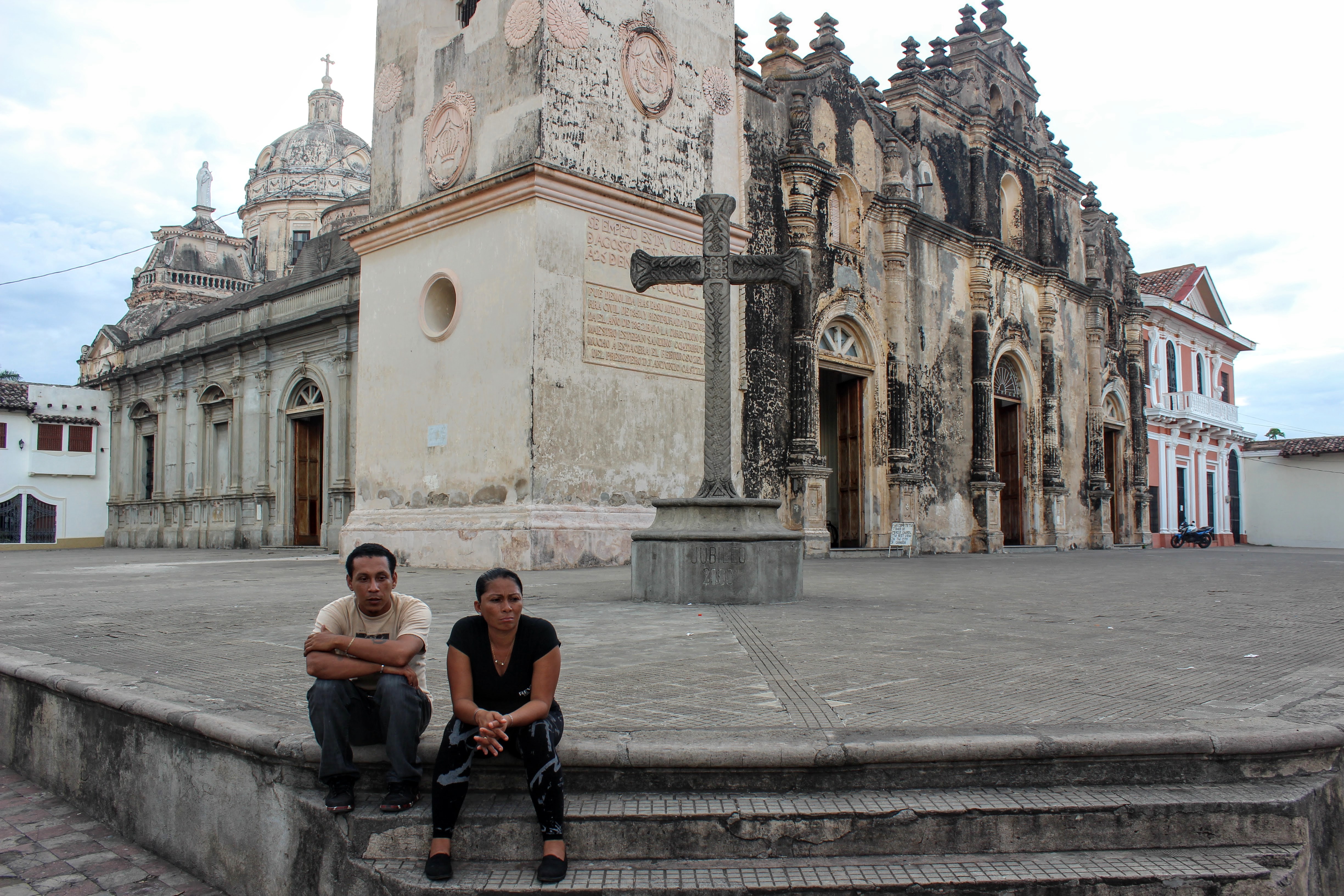 Come to the La Merced church, one of the oldest in the city, and scale its bell tower for a chance to see some spectacular views of the city.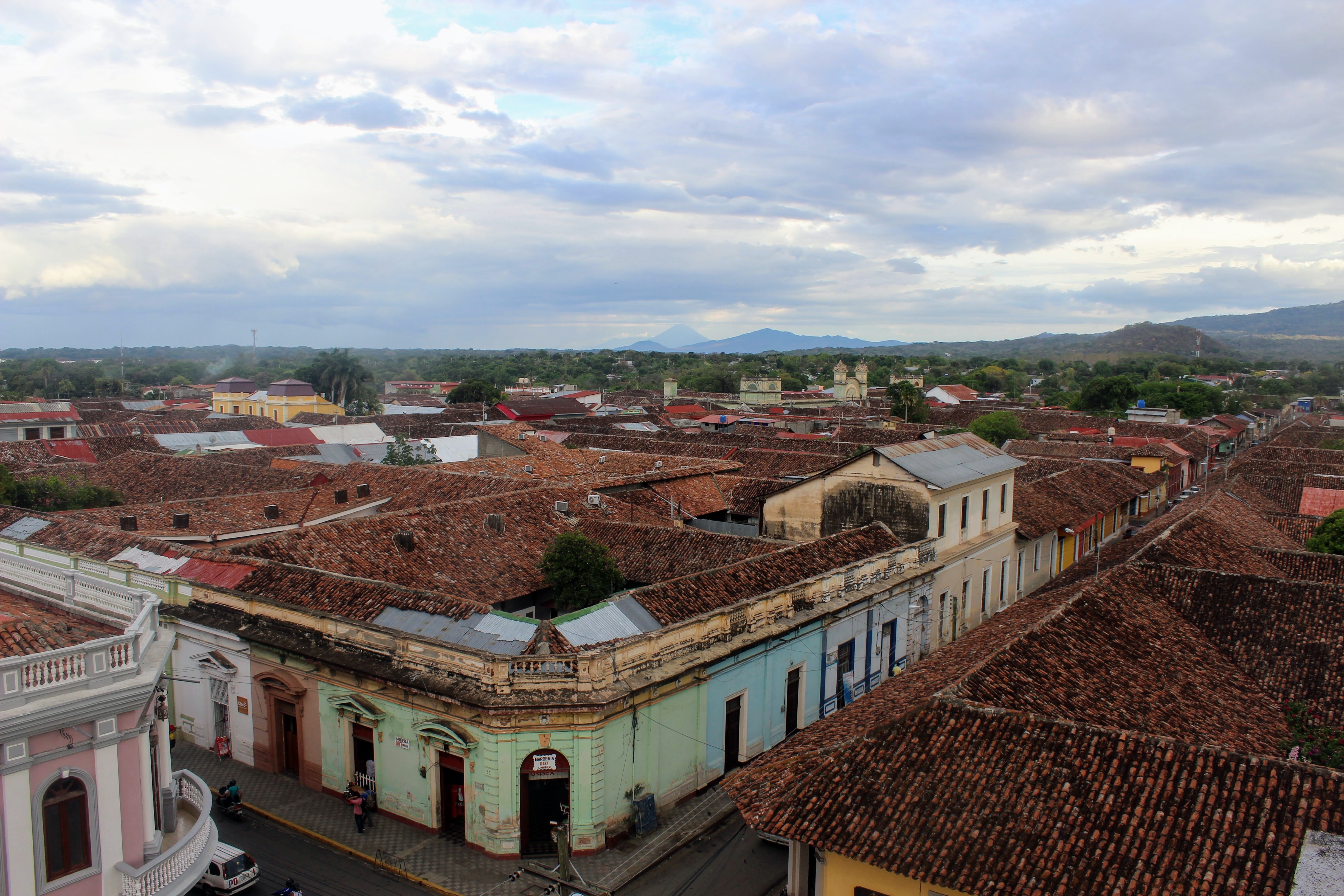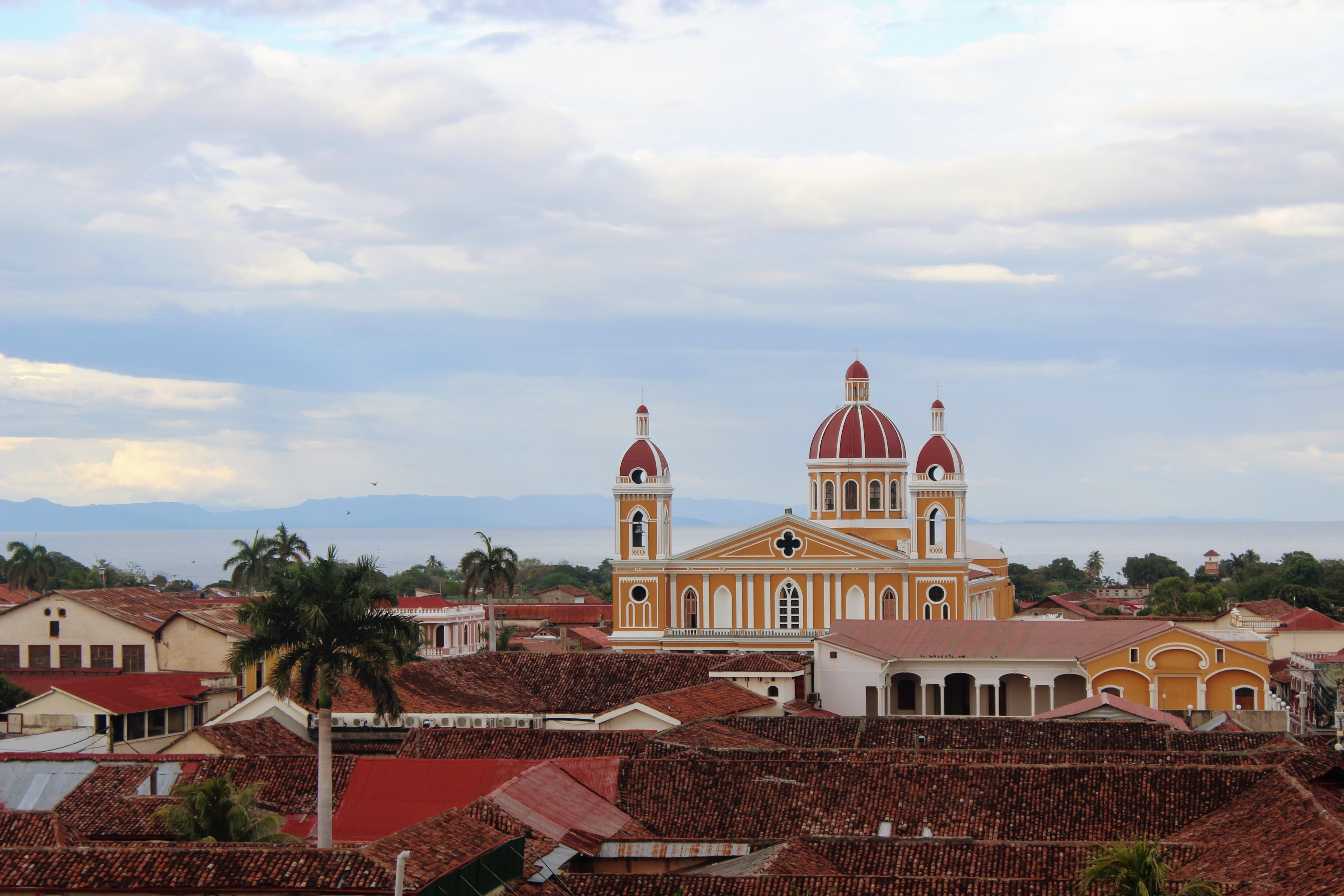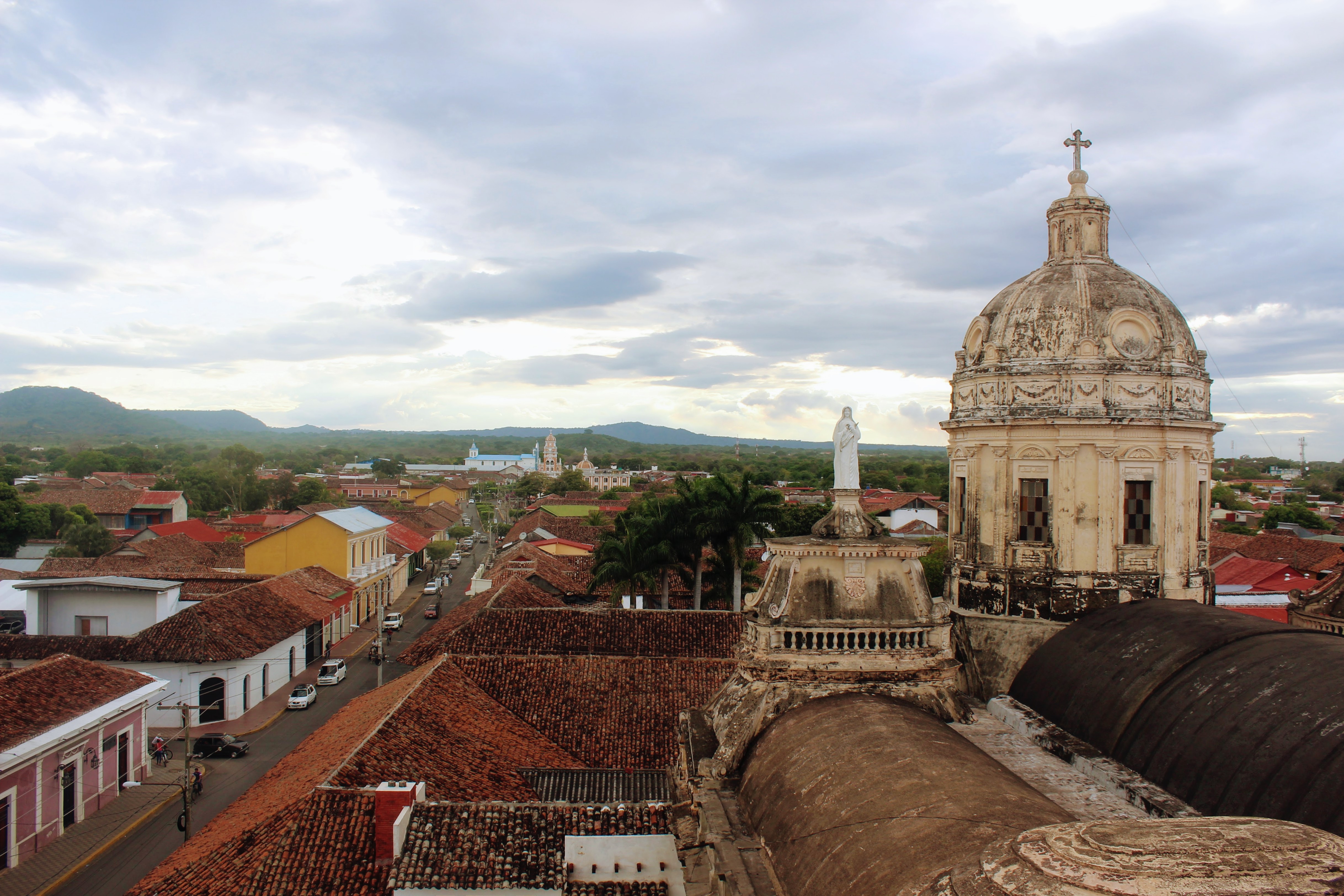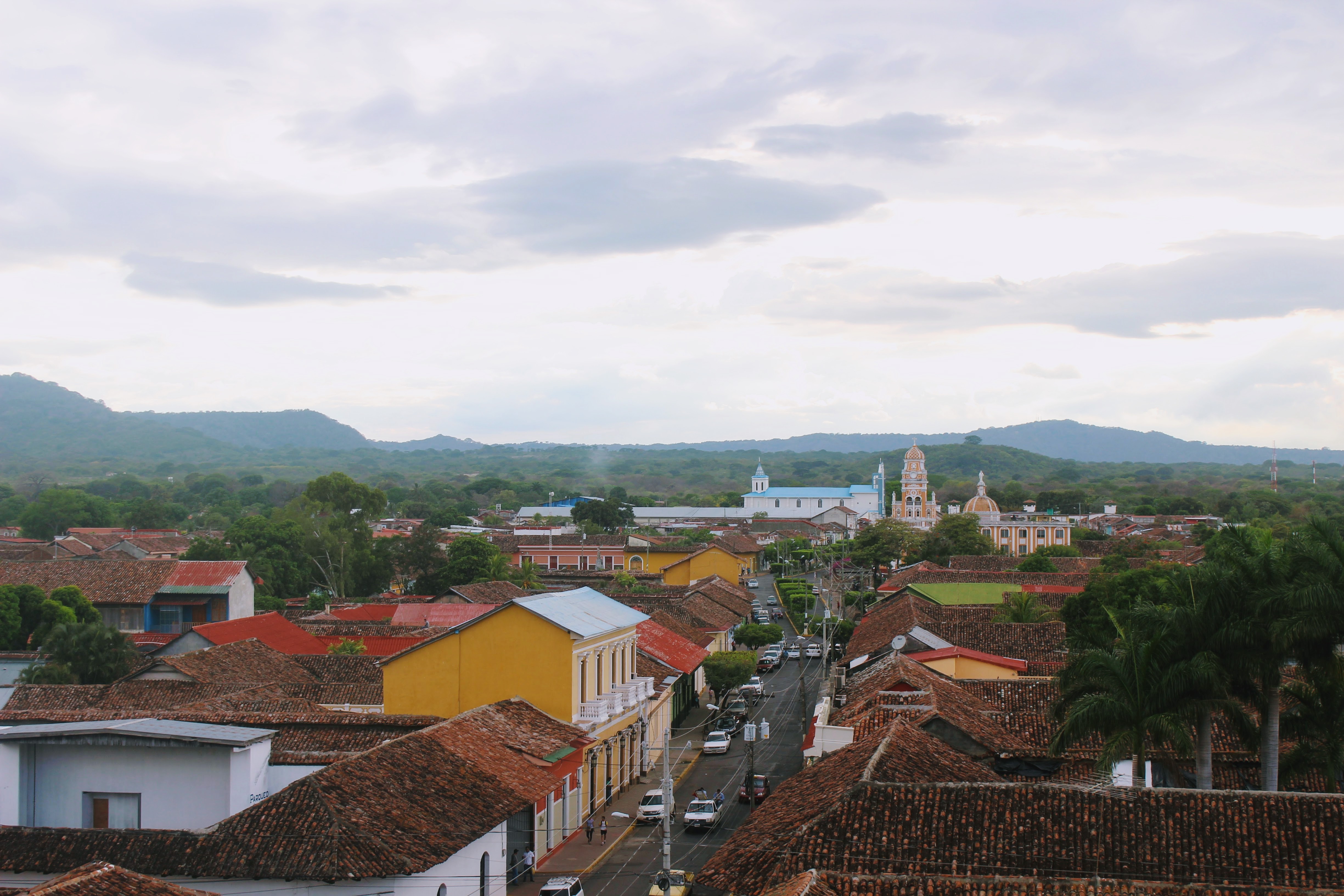 In a city of mostly one-storey houses, the horizon is open in all directions.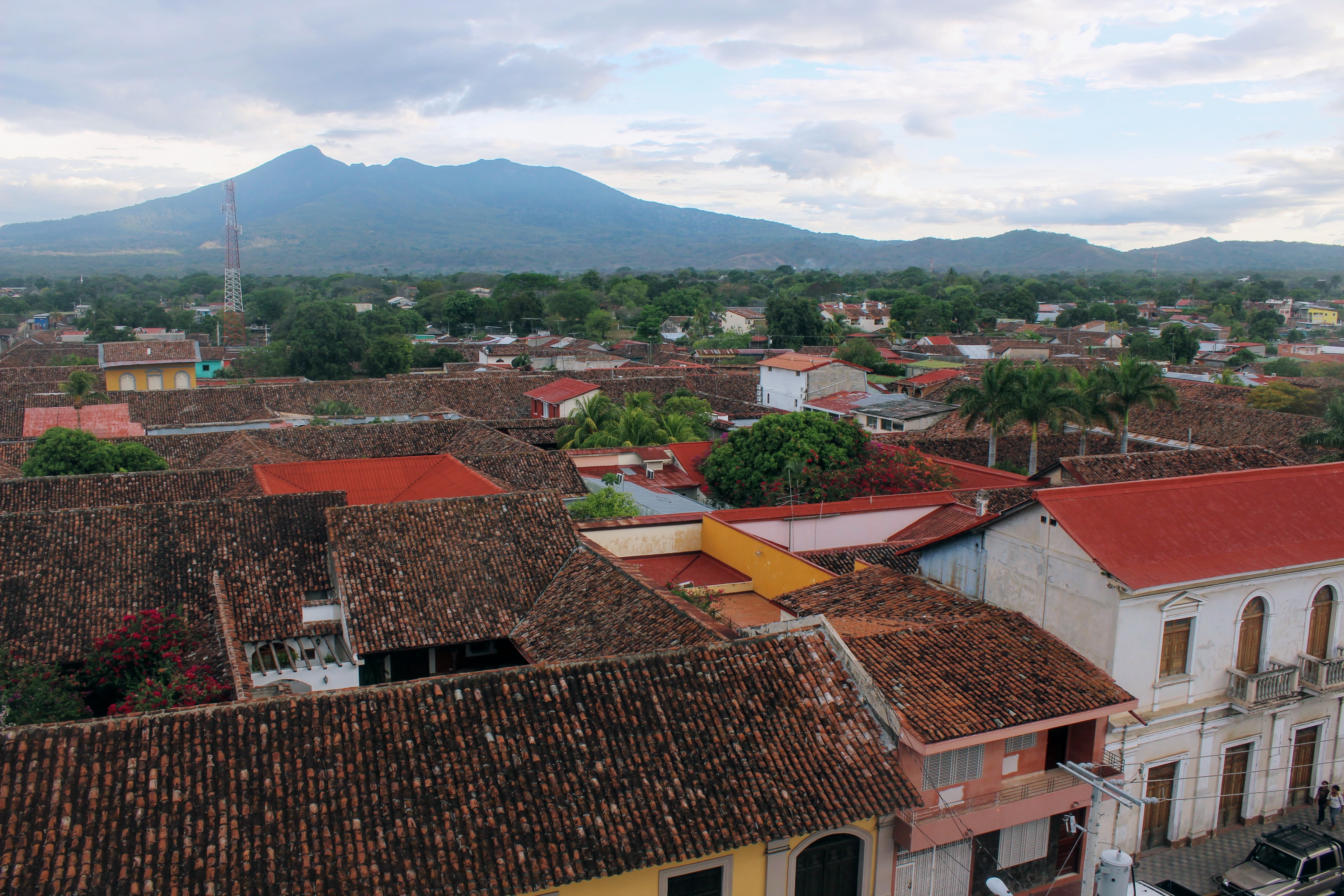 No matter what, when the evening comes to Granada, people take to their chairs, swinging defiantly in front of their homes. Doors open. Windows open. Hearts open.