On one of the weekends during our stay in San Miguel de Allende we took a bus to the nearby town of Dolores Hidalgo. Considered the cradle of Mexican Independence, it's a great day trip for anyone even marginally interested in Mexican history. And chances are, you'll see here more visitors from other parts of Mexico than foreigners.
Buses to Dolores Hidalgo leave often from Central de Autobuses in western part of San Miguel. Chewing on delicious tortas prepared on spot in the bus station, the one hour bus ride passed quickly.
The city used to be a small town known simply as Dolores when Father Miguel Hidalgo uttered there his famous cry for the independence of Mexico, the Grito de Dolores, in 1810.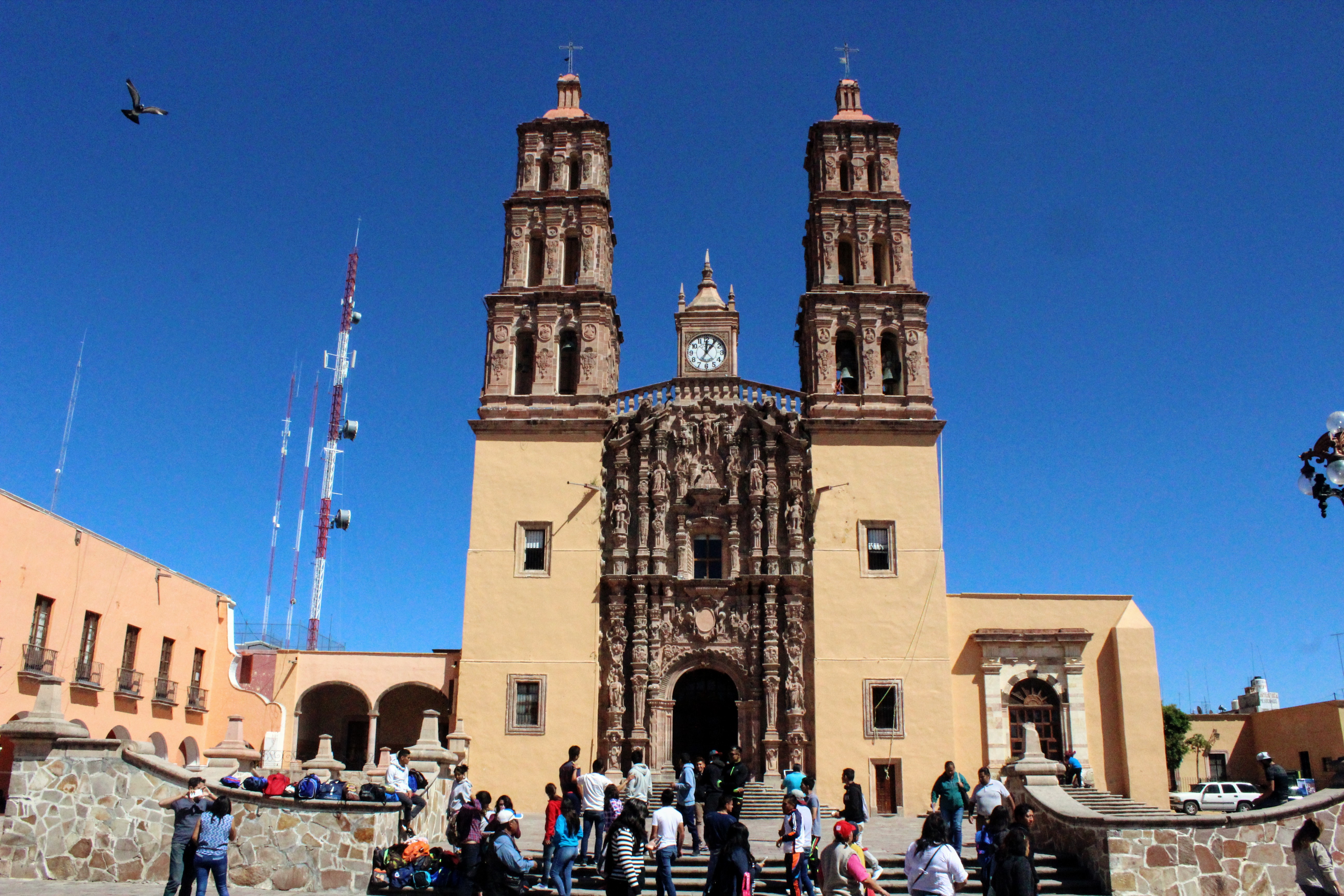 The church of Nuestra Señora de los Dolores in front of which Hidalgo made his speech is interesting in its own right. How many churches in Mexico have you seen with a clock on its façade?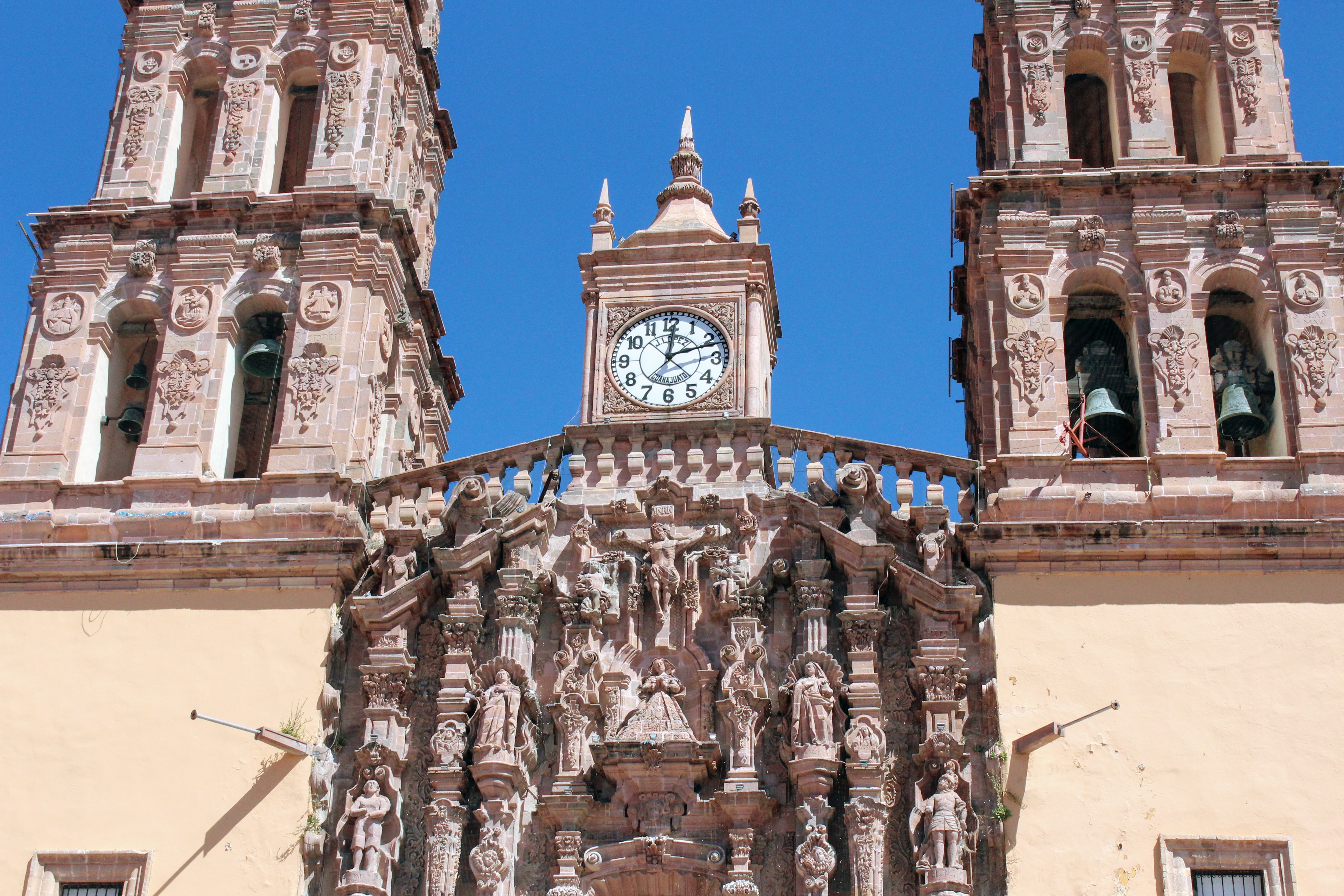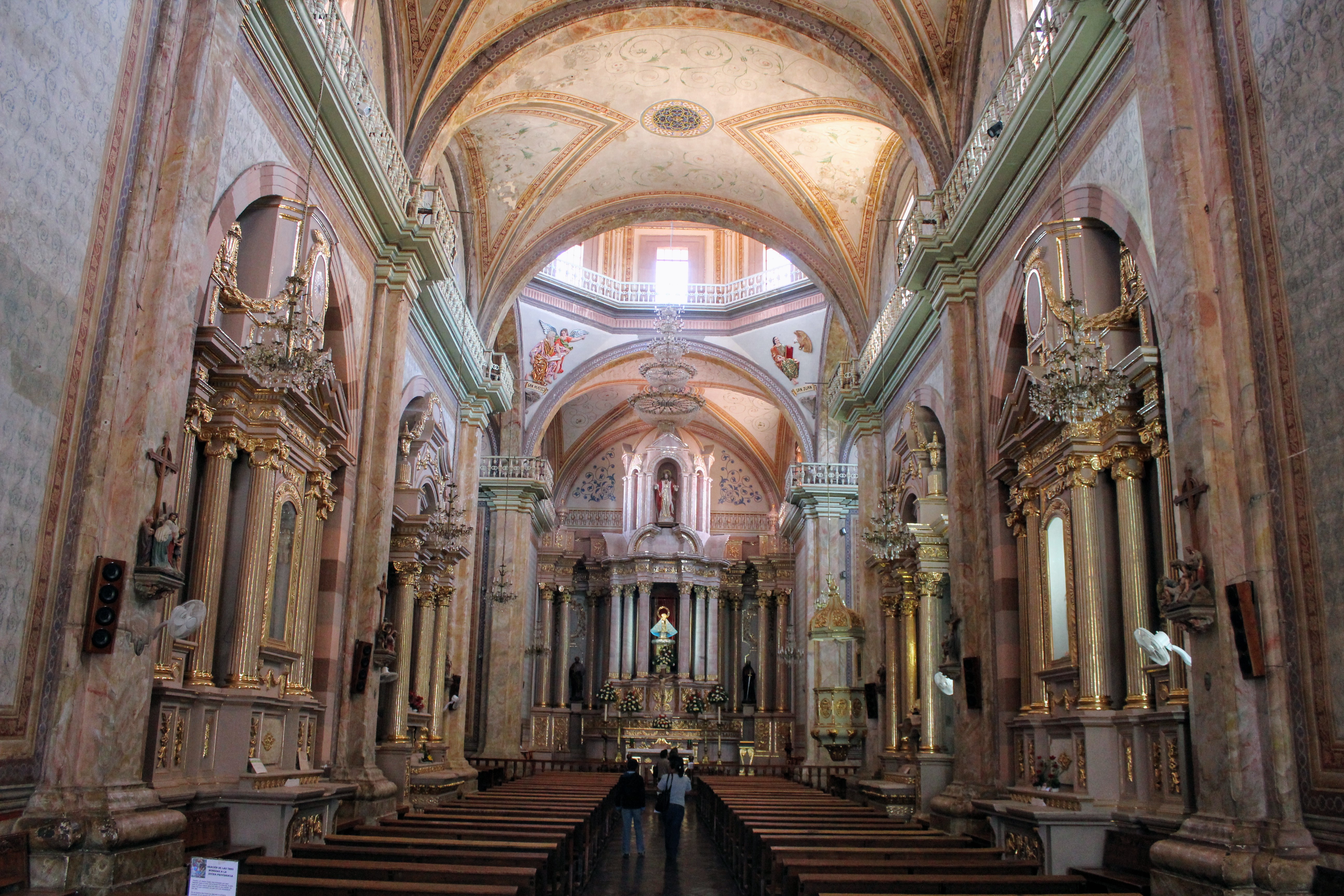 The memorial sign nearby reads: "from this place Father of the nation gave a speech to the people gathered in the atrium on the morning of September 16th, 1810".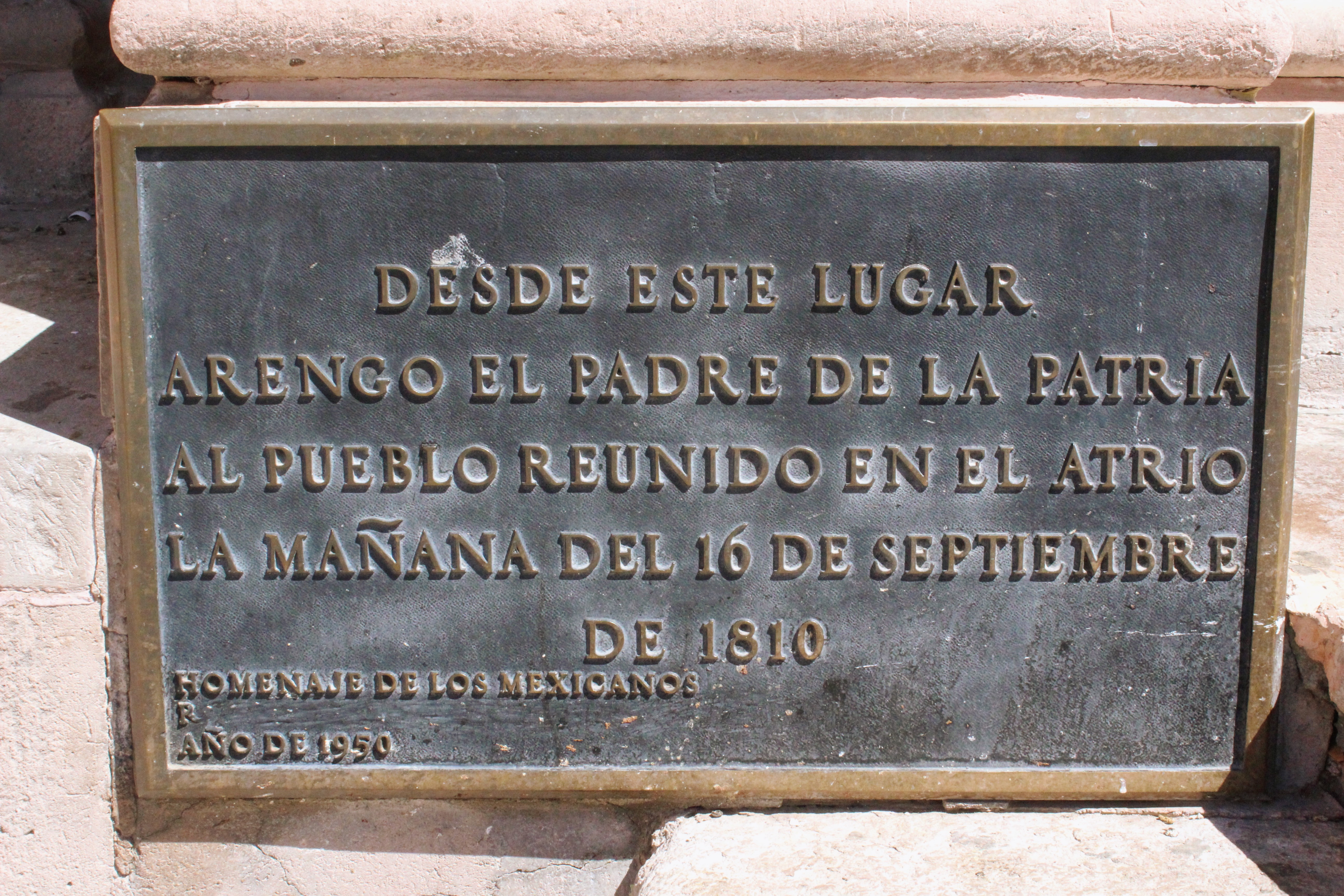 Miguel Hidalgo was an unlikely independence leader. A Mexican Roman Catholic priest, he served in a church in Colima and then in Dolores. After his arrival, he was shocked by the rich soil he had found. He tried to help the poor by showing them how to grow olives and grapes, but in Mexico, growing these crops was discouraged or prohibited by the authorities due to Spanish import of the items.
In his address to the people of his parish gathered that morning, he called them to leave their homes and join with him in a rebellion in the name of their King Fernando VII (which was held captive by Napoleon), and against the current government of European-born Spaniards.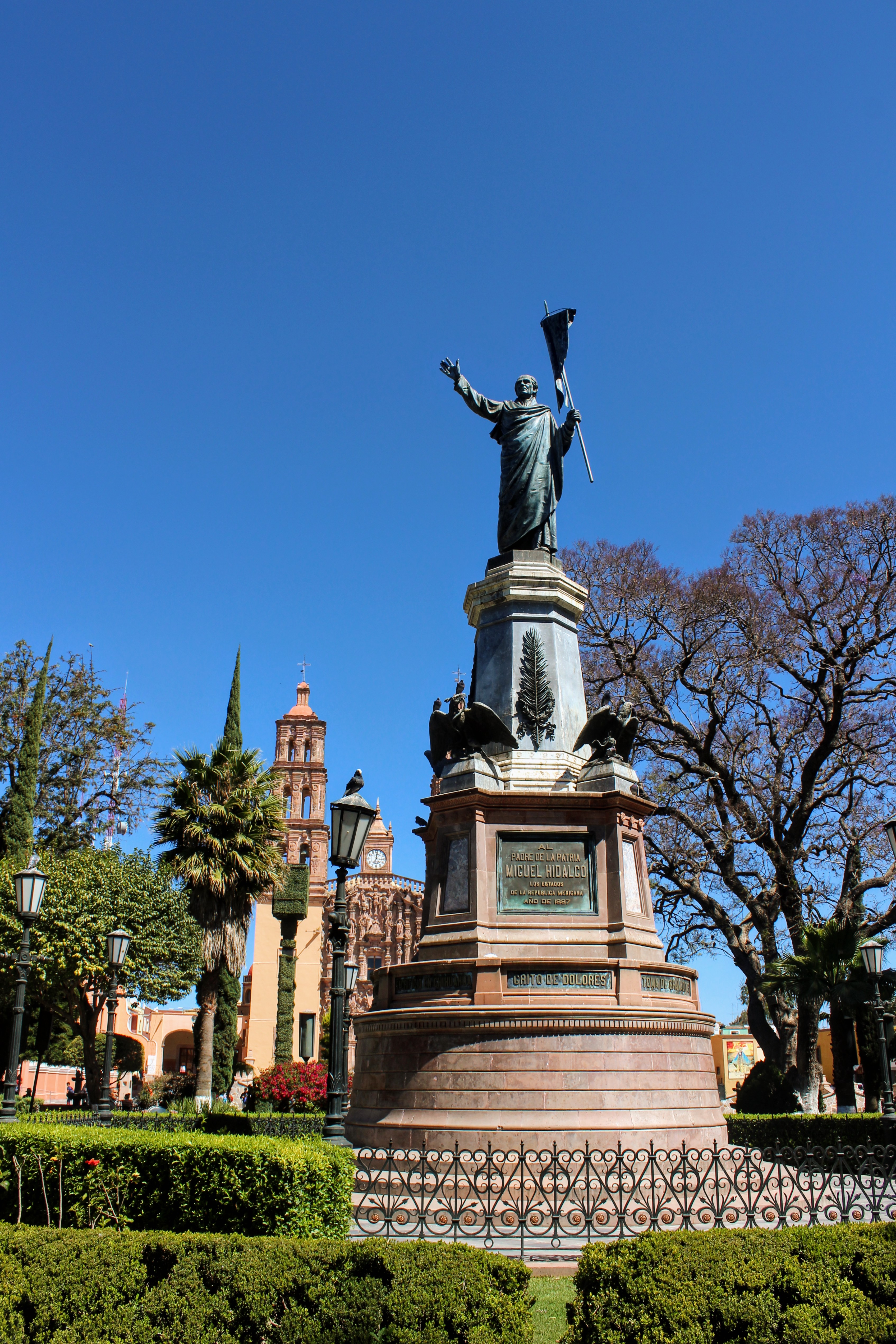 Hidalgo didn't condemn the notion of monarchy or criticize the current social order in detail, but his opposition to the events in Spain and the current viceregal government was clearly expressed in his reference to bad government.
Museo Bicentenario next to the church is a nice museum with interesting art works mixed with some kitschy exhibits.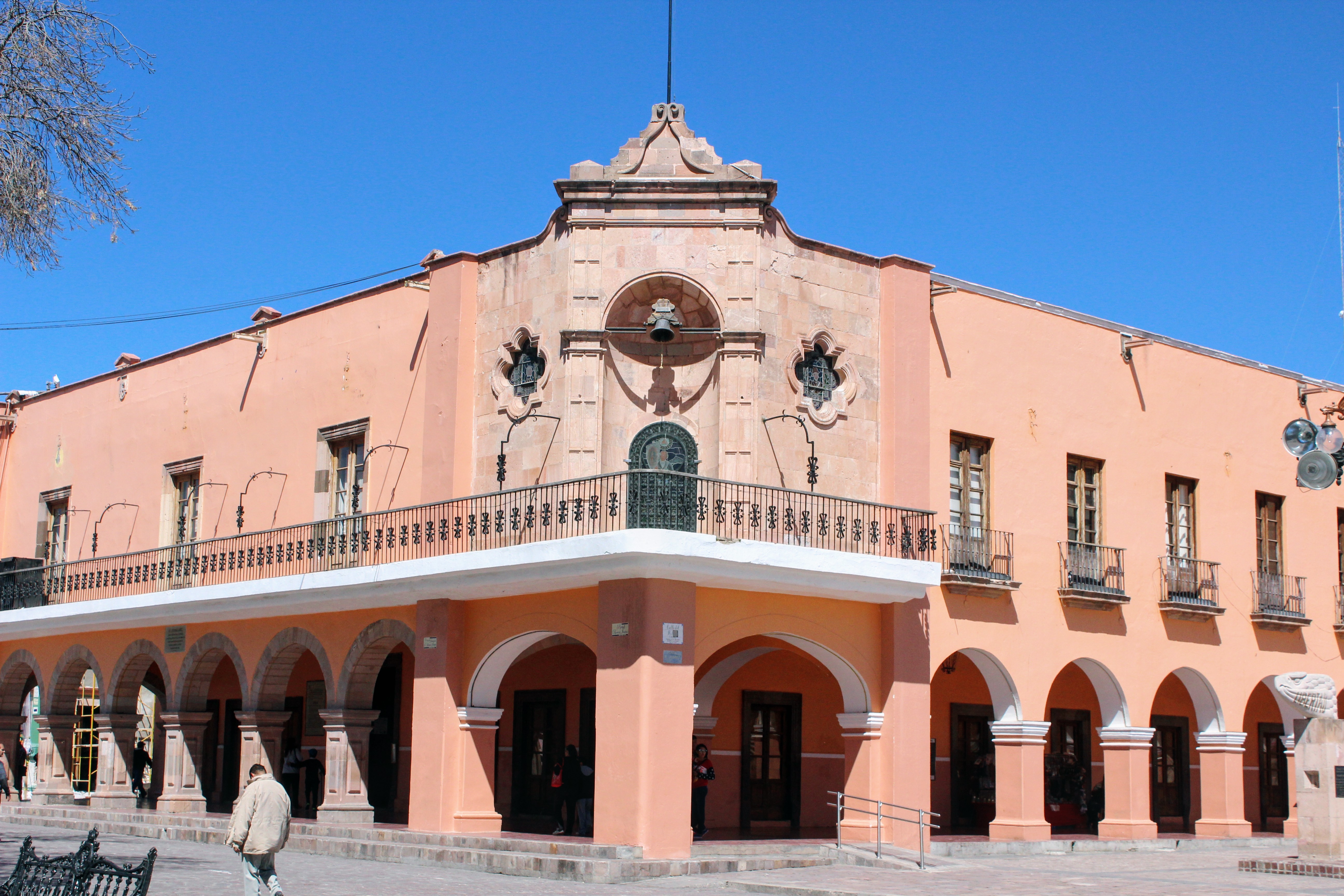 The bell at the entrance could be interesting if it was the original, used by Hidalgo to call on the people. But it isn't. The original bell was moved to Mexico's National Palace in Mexico City.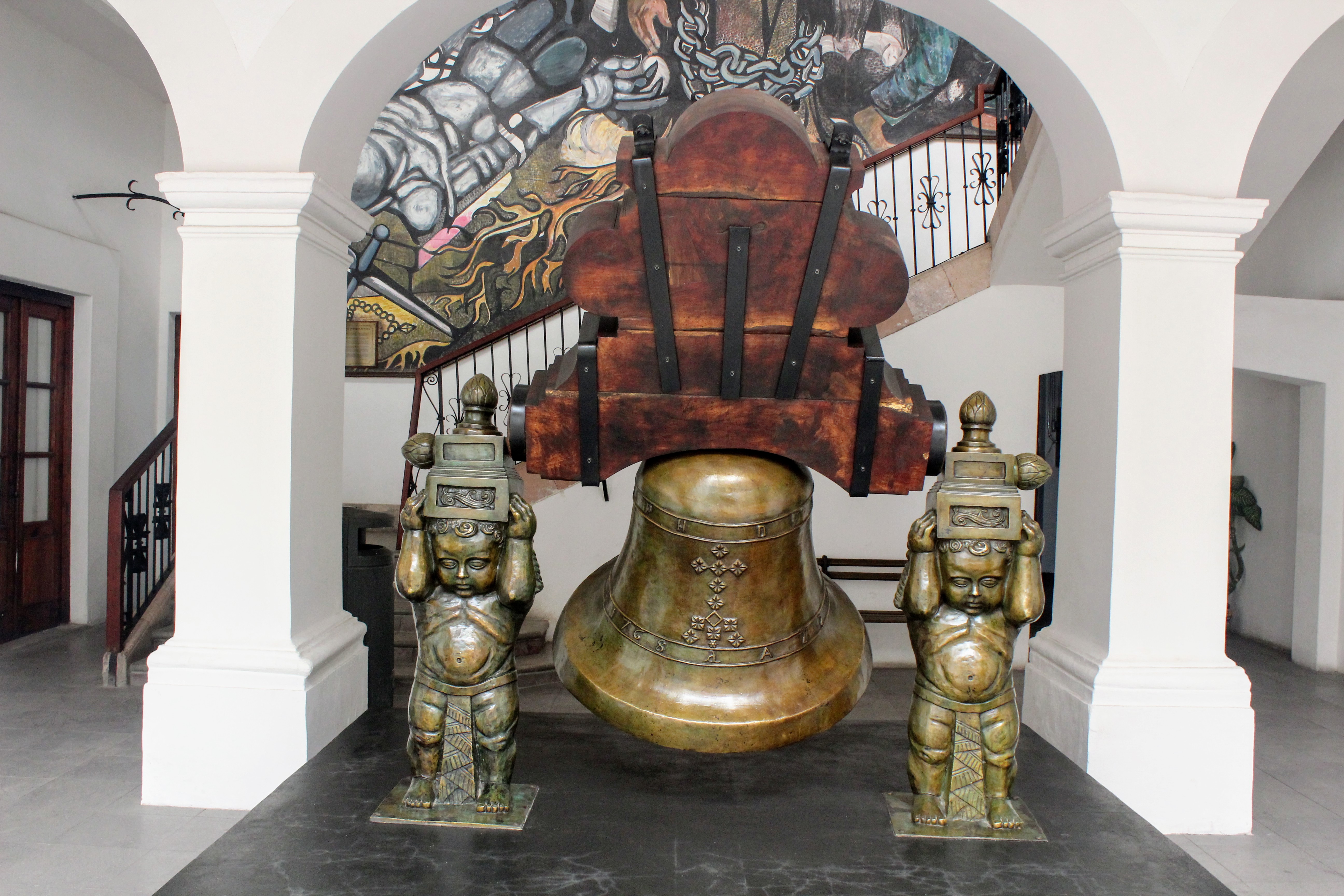 The mural of Hidalgo's figure flying above the working masses forging a new socialistic future, is alone enough to make the visit worthwhile.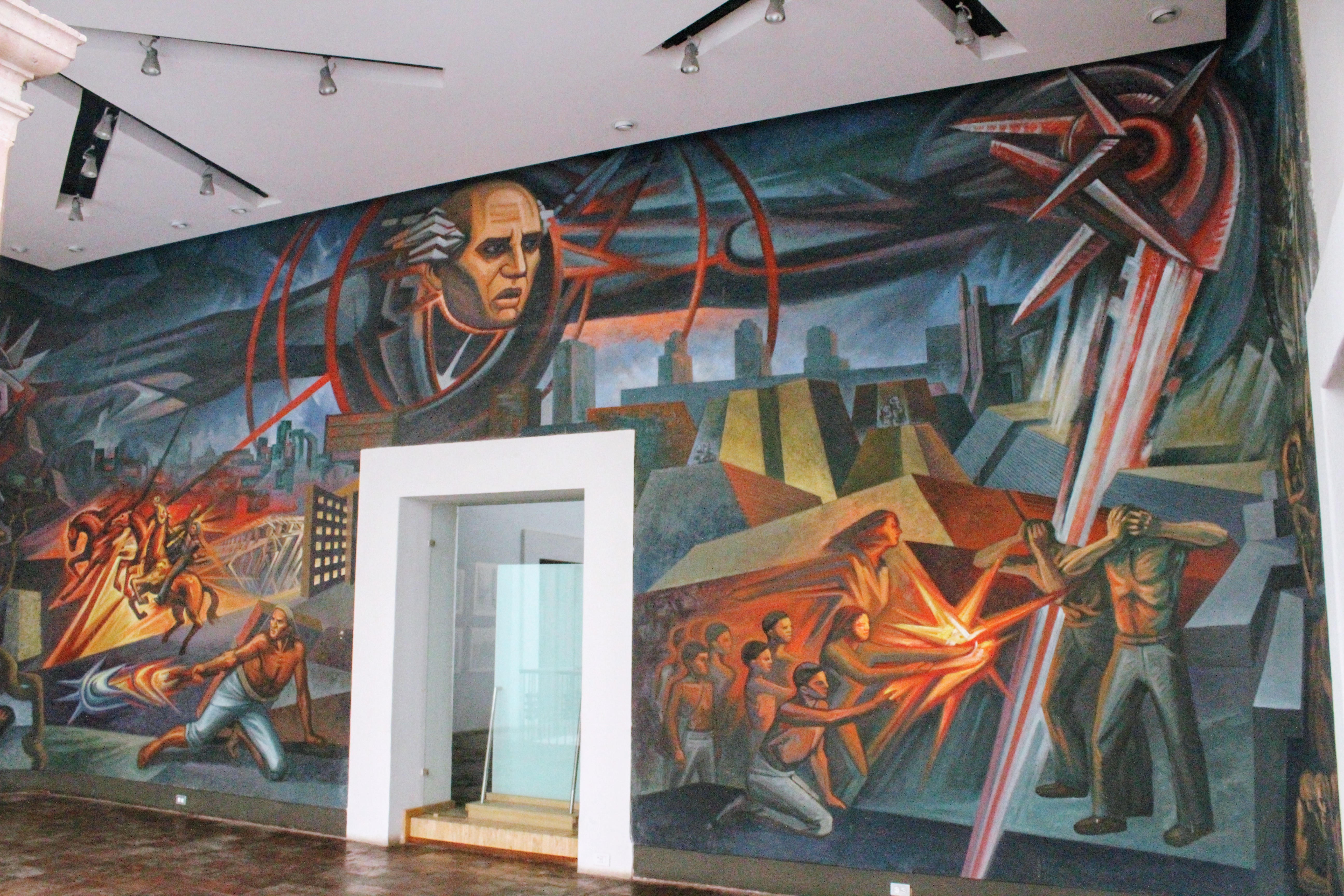 In oil paintings Hidalgo appears often as a military leader riding on horse. That's not an exaggeration. Hidalgo marched across Mexico and gathered an army of nearly 90,000 poor farmers and Mexican civilians. Even though Hidalgo's troops lacked training and were poorly armed, they successfully attacked and killed Spanish and Criollo elites.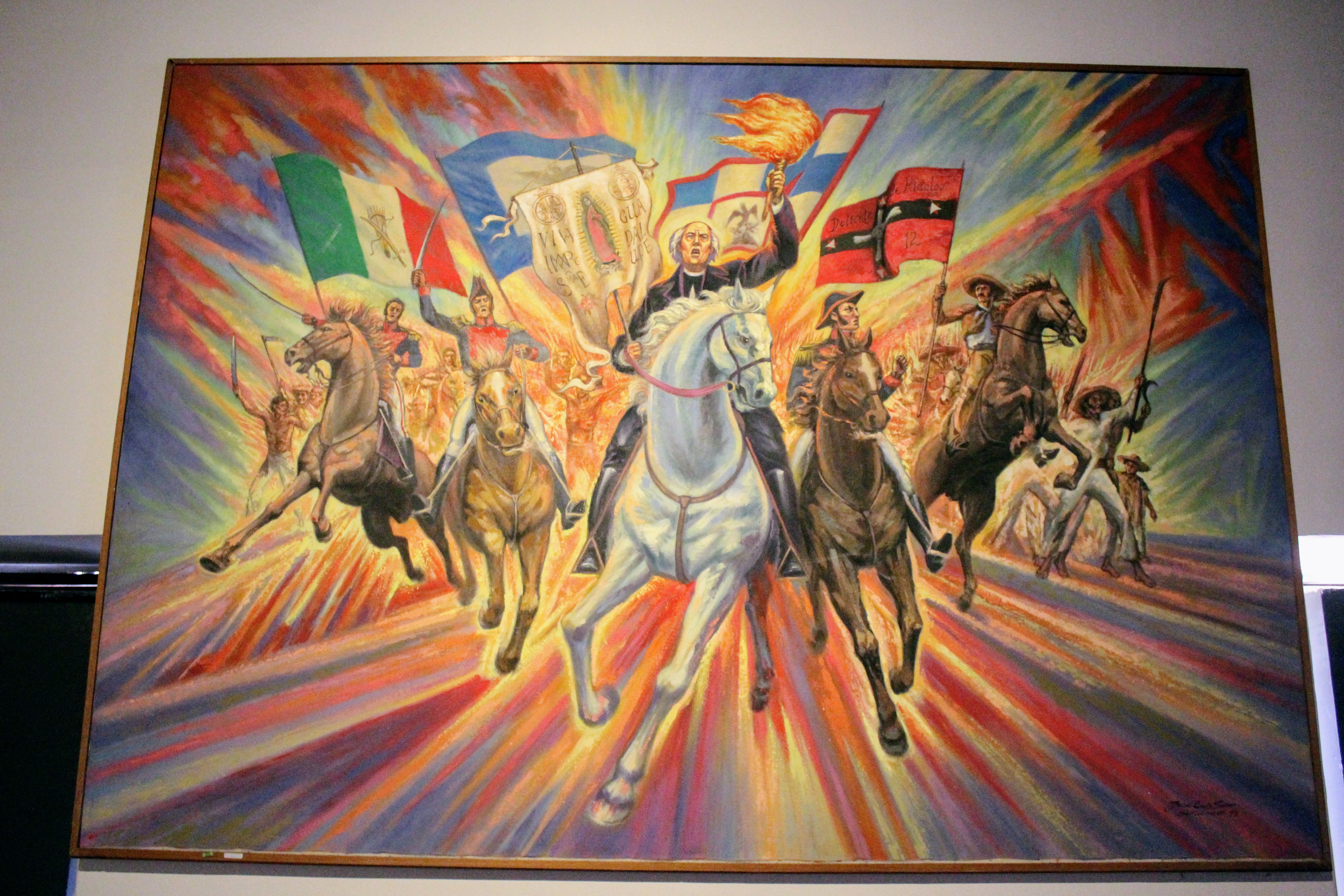 Orozco's mural in Guadalajara depicting Hidalgo wielding a torch is among the most spine-chilling I've ever seen.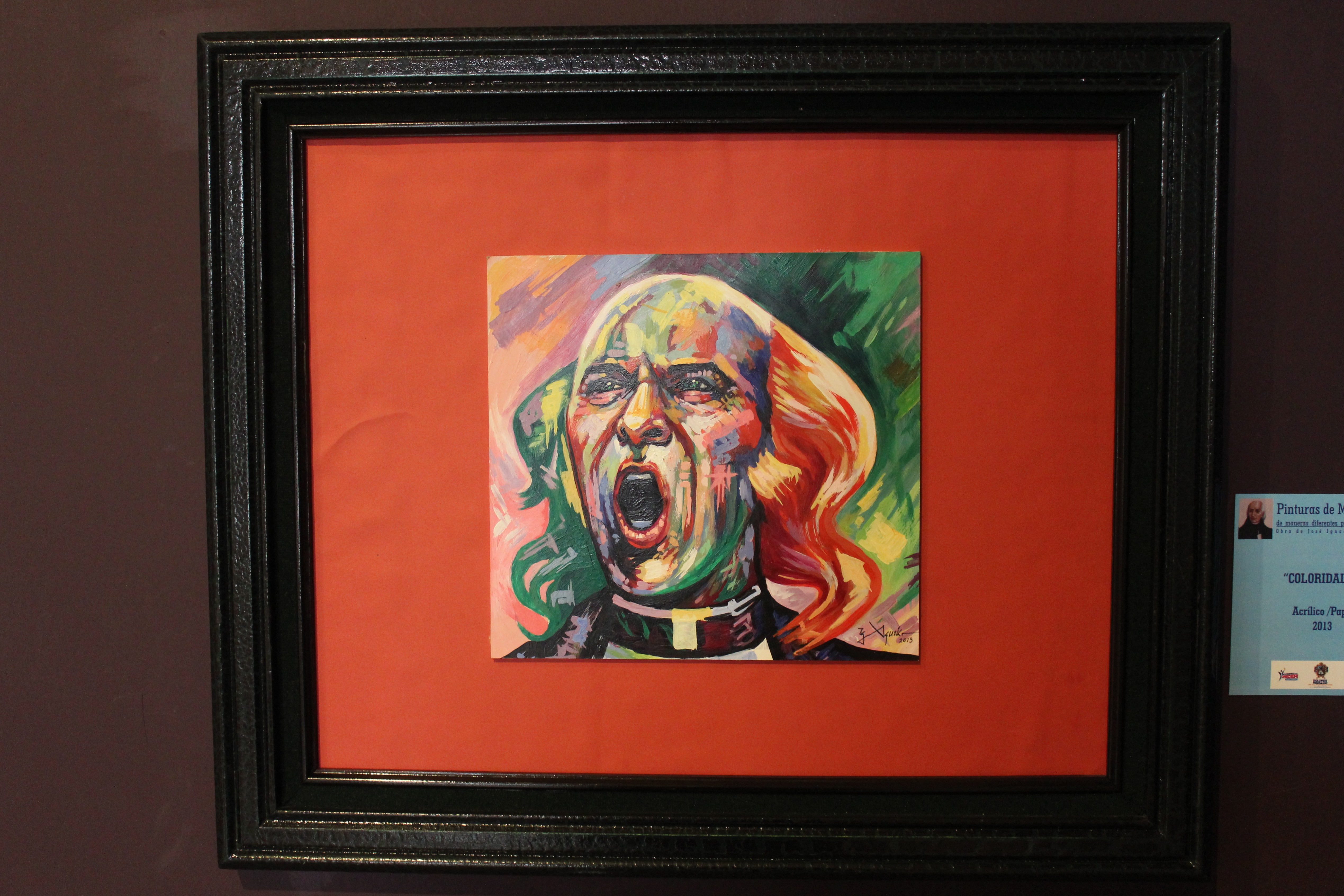 Before marching forward with his people, Hidalgo stopped in a church in Atotonilco, where he affixed an image of the Virgin to a lance to adopt it as his banner.
For the insurgents, the Virgin represented an intense and highly localized religious sensibility, invoked to identify allies.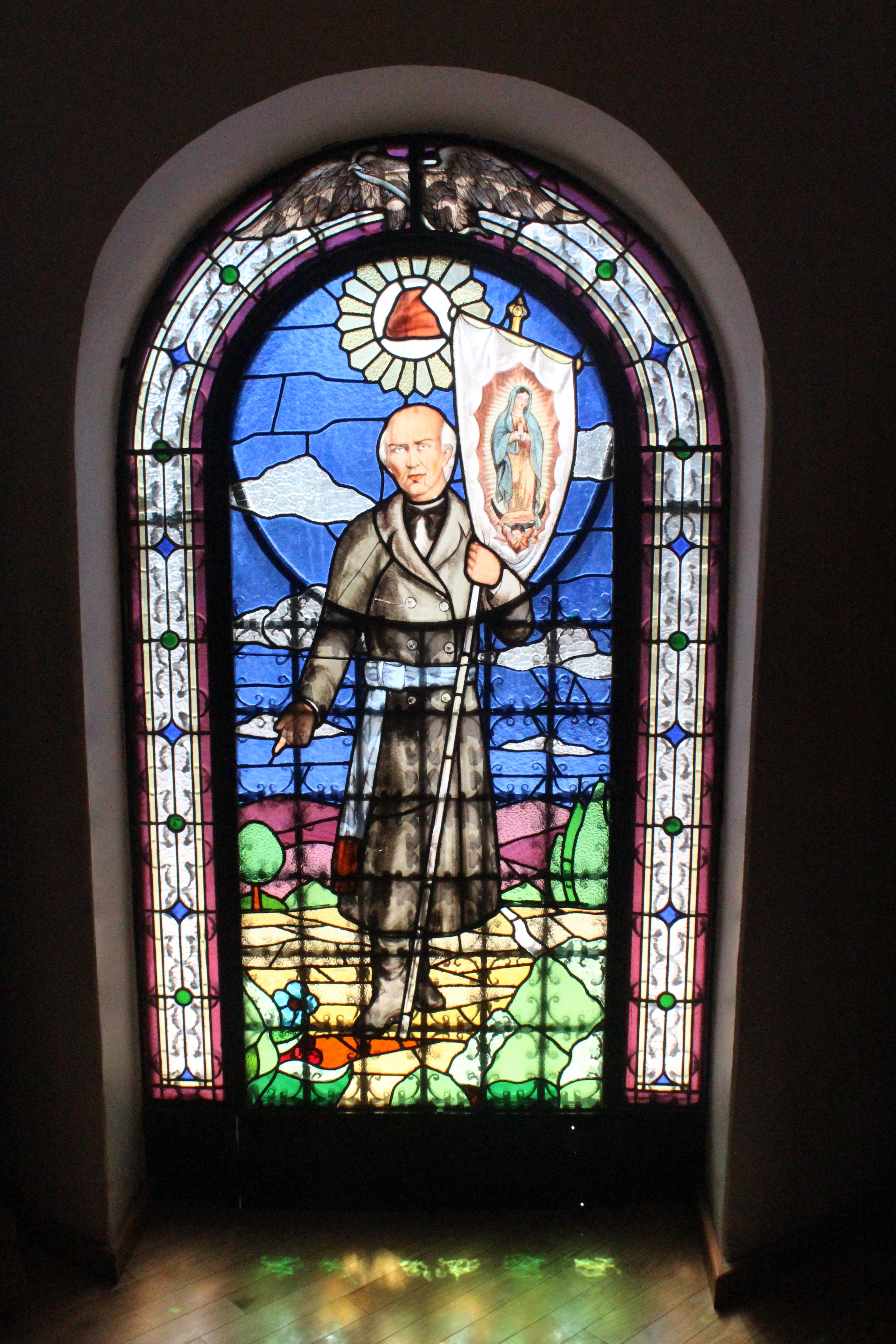 And here's the kitchy part.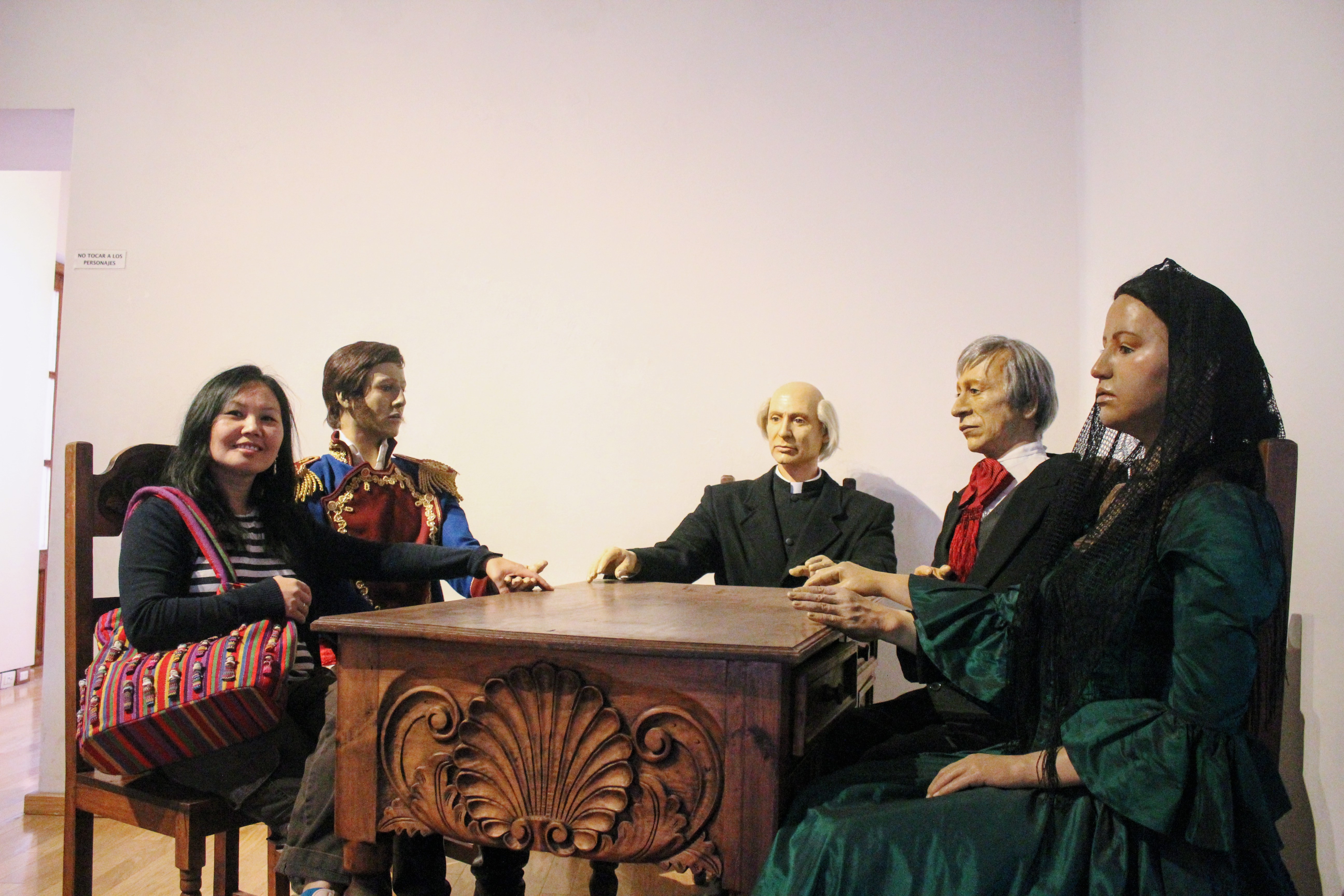 On the other side of the main plaza, La Casa de Las Visitas wasn't open that day, but we could still appreciate it's beautiful facade.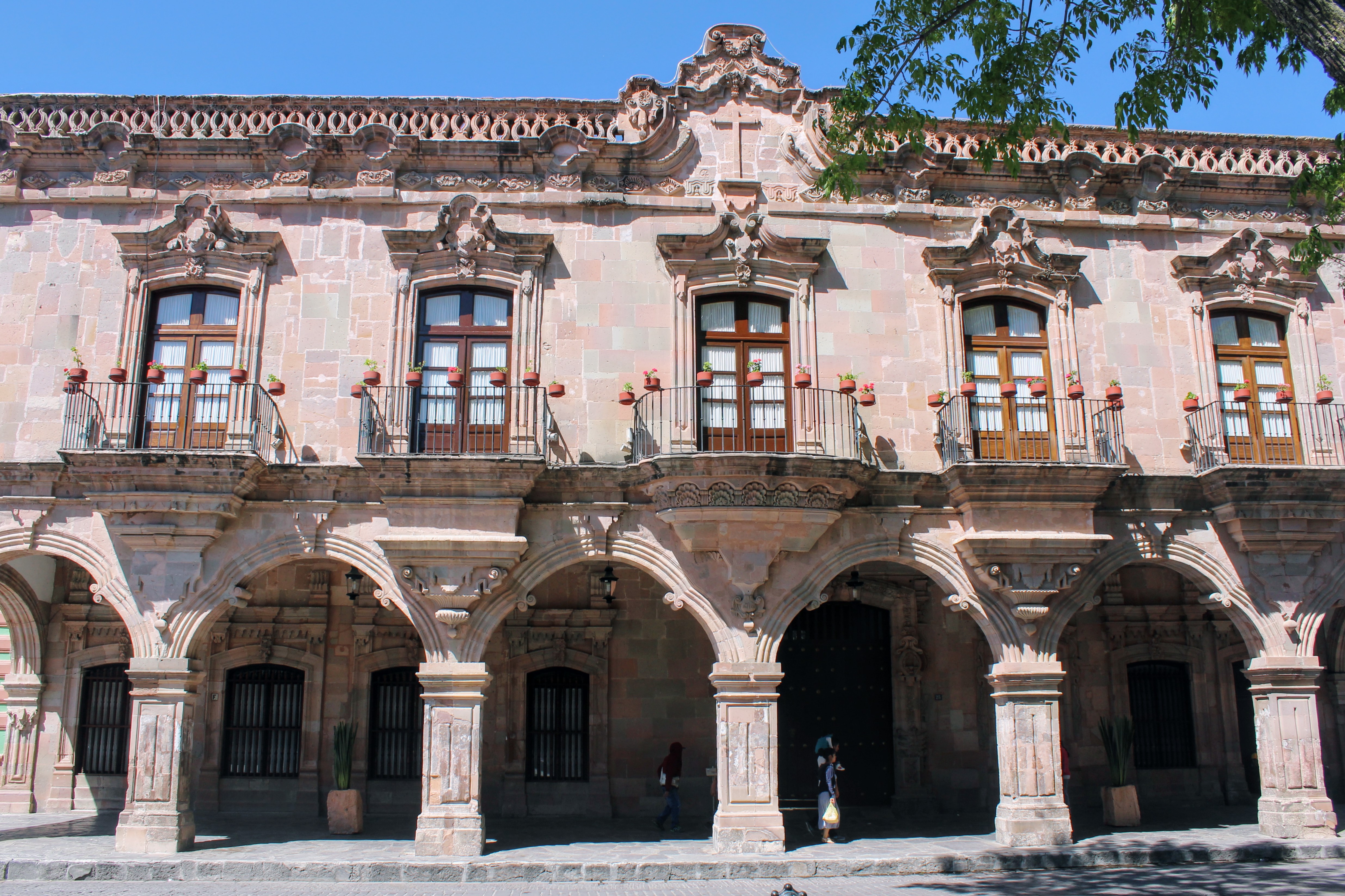 It was a hot day, but you couldn't tell that from the warm blankets used by local women to wrap their children.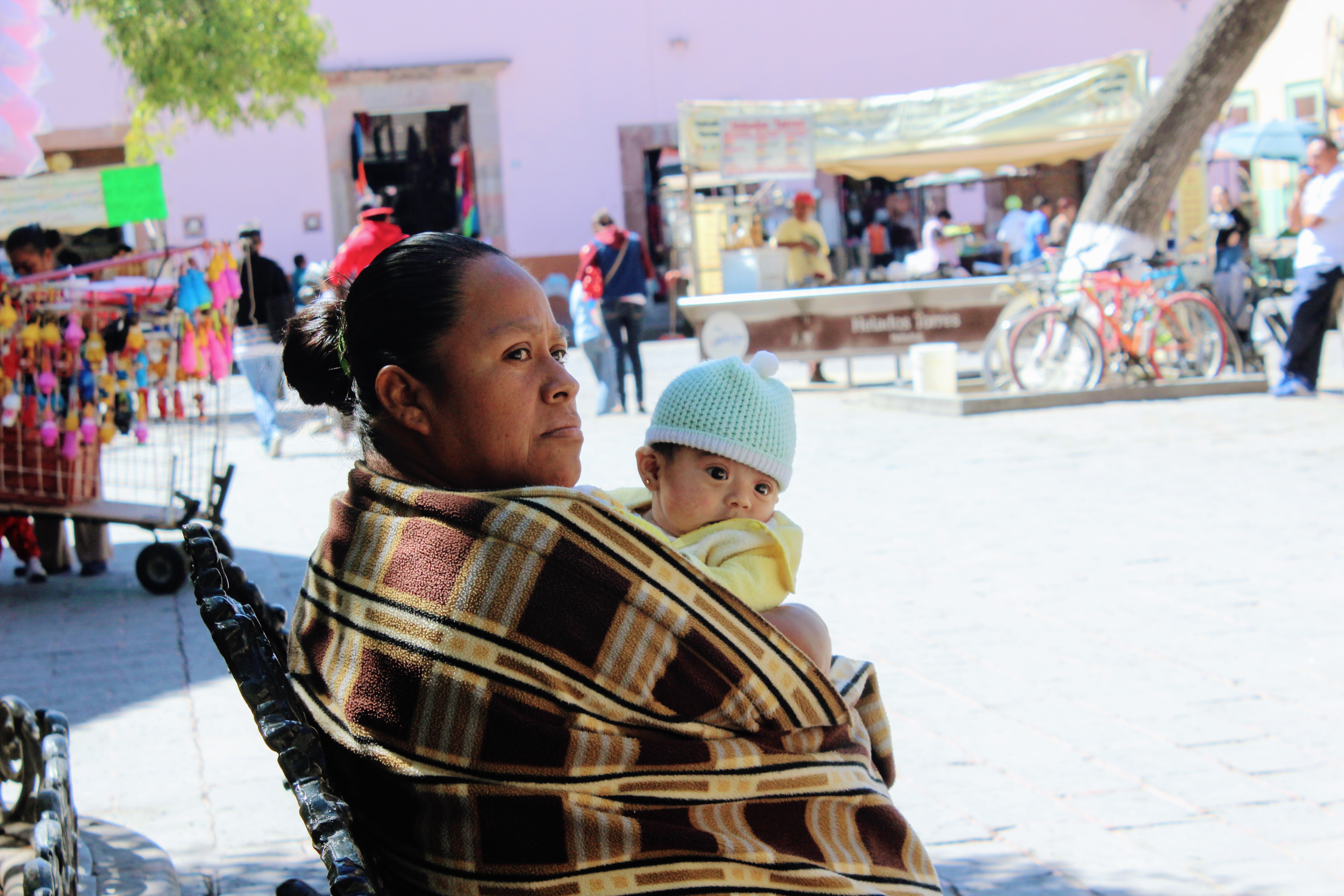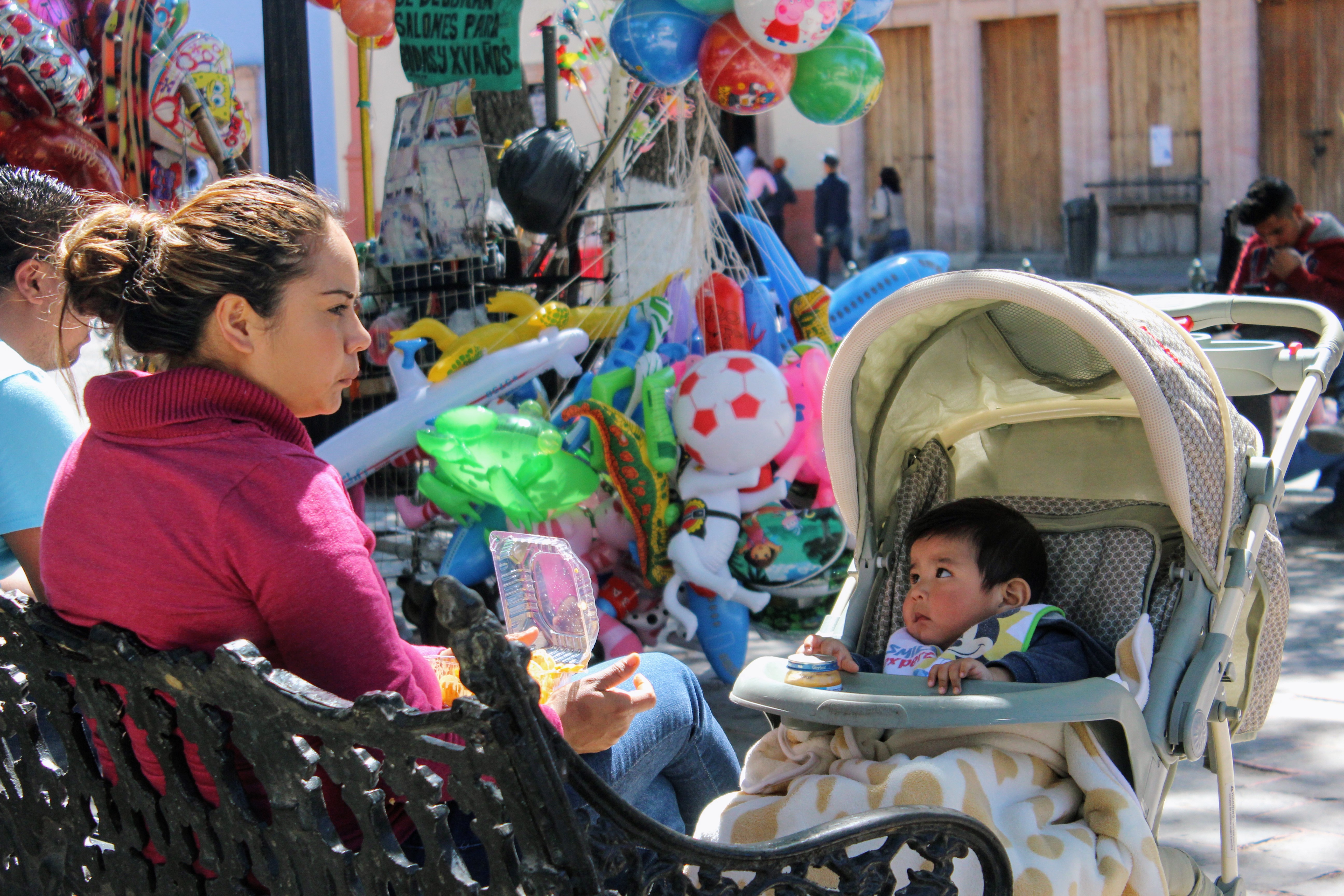 Puppies were enjoying the same level of "comfort" as human babies.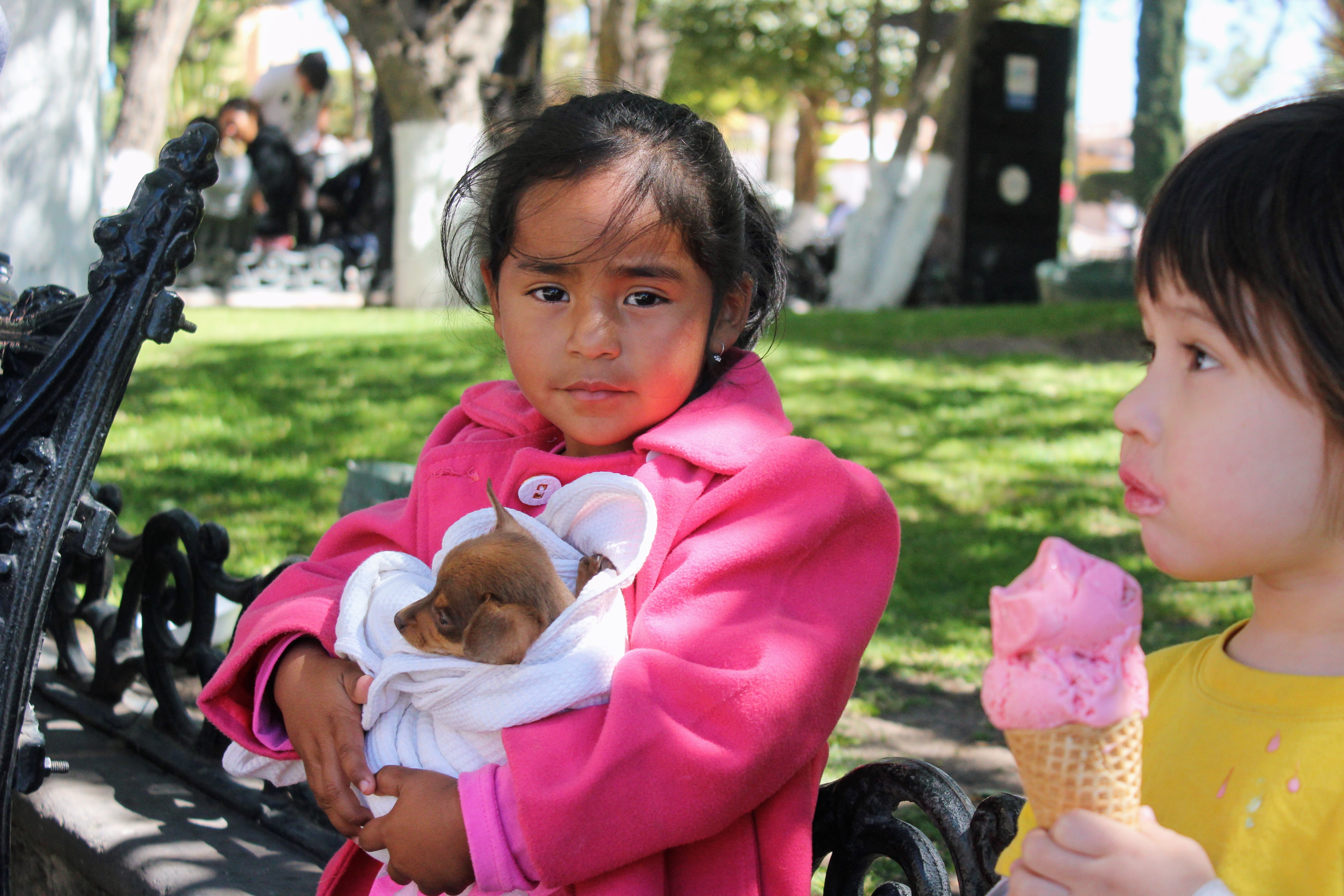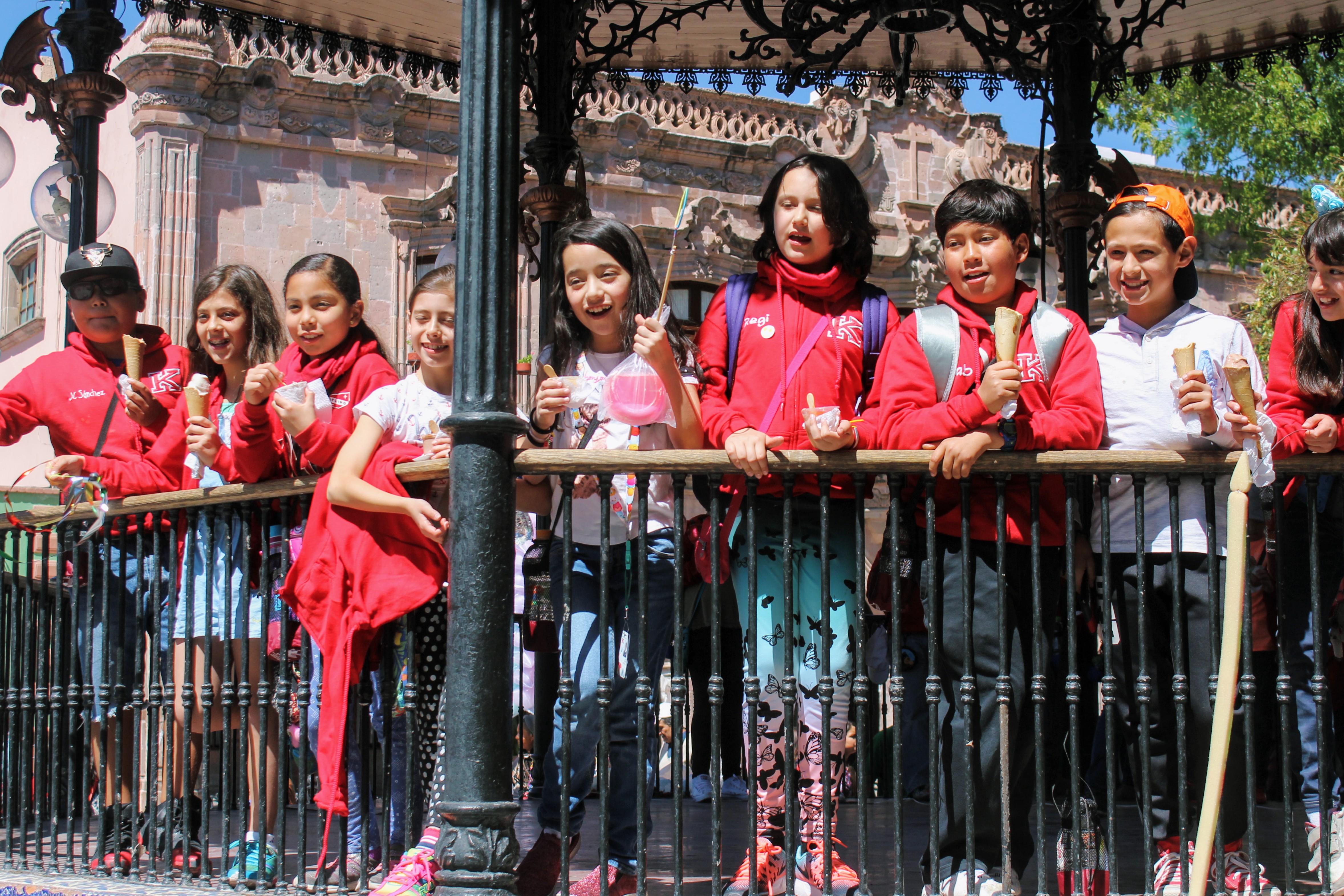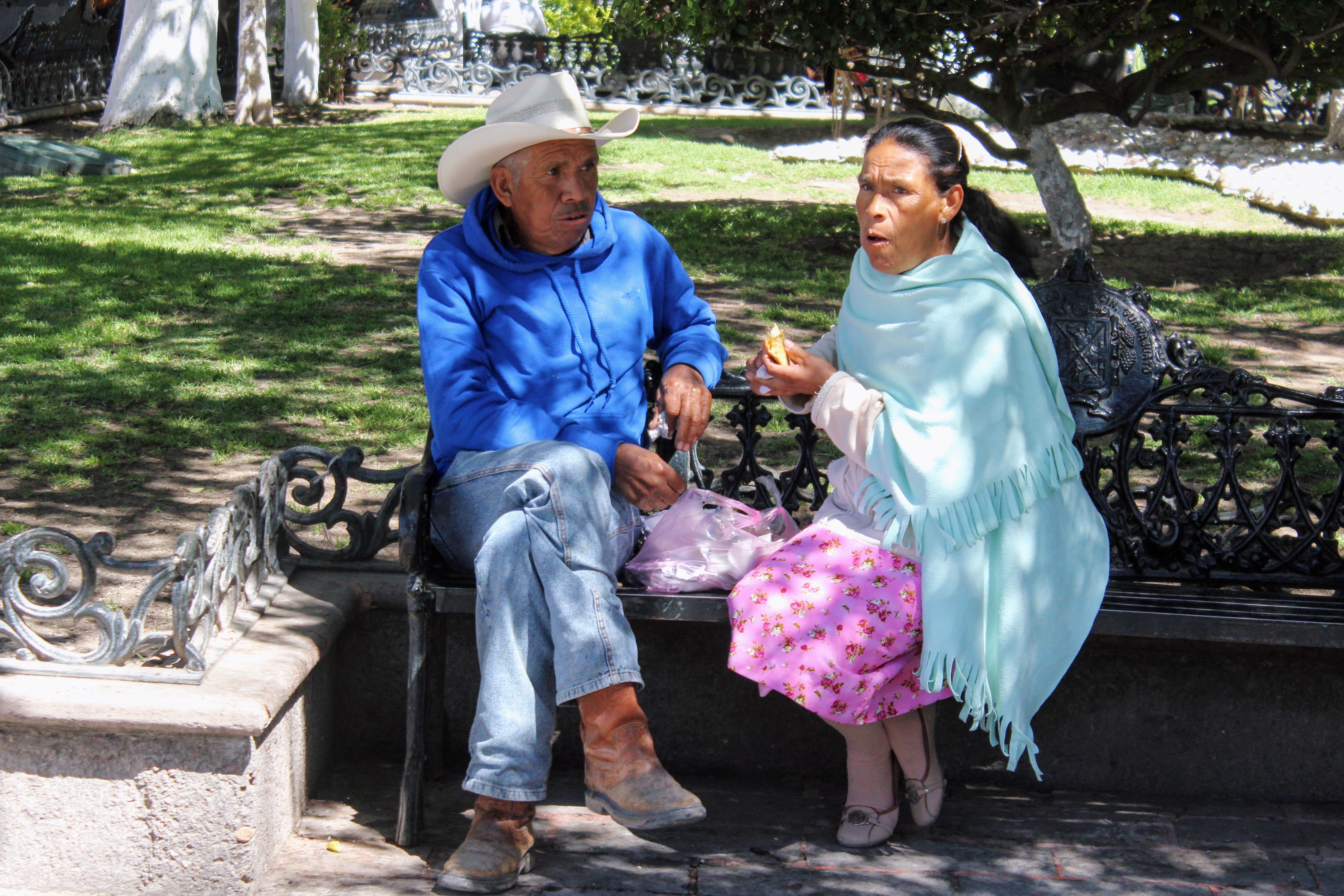 Almost everyone in the park was eating ice cream. Turns out Dolores is famous for its unusual ice cream tastes. This one is biscuit ice cream.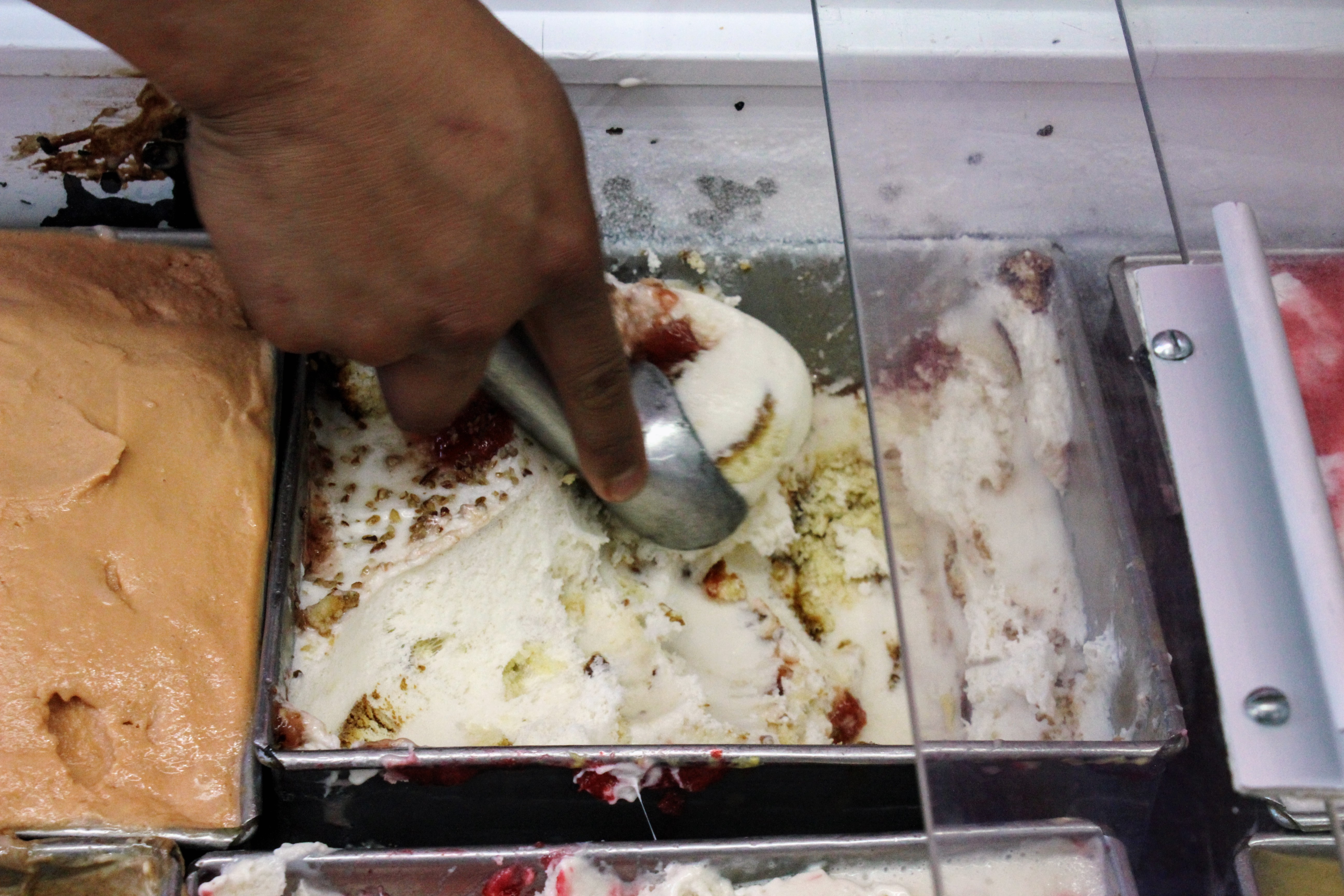 Dolores is also famous for its pottery items such as tiles and vases.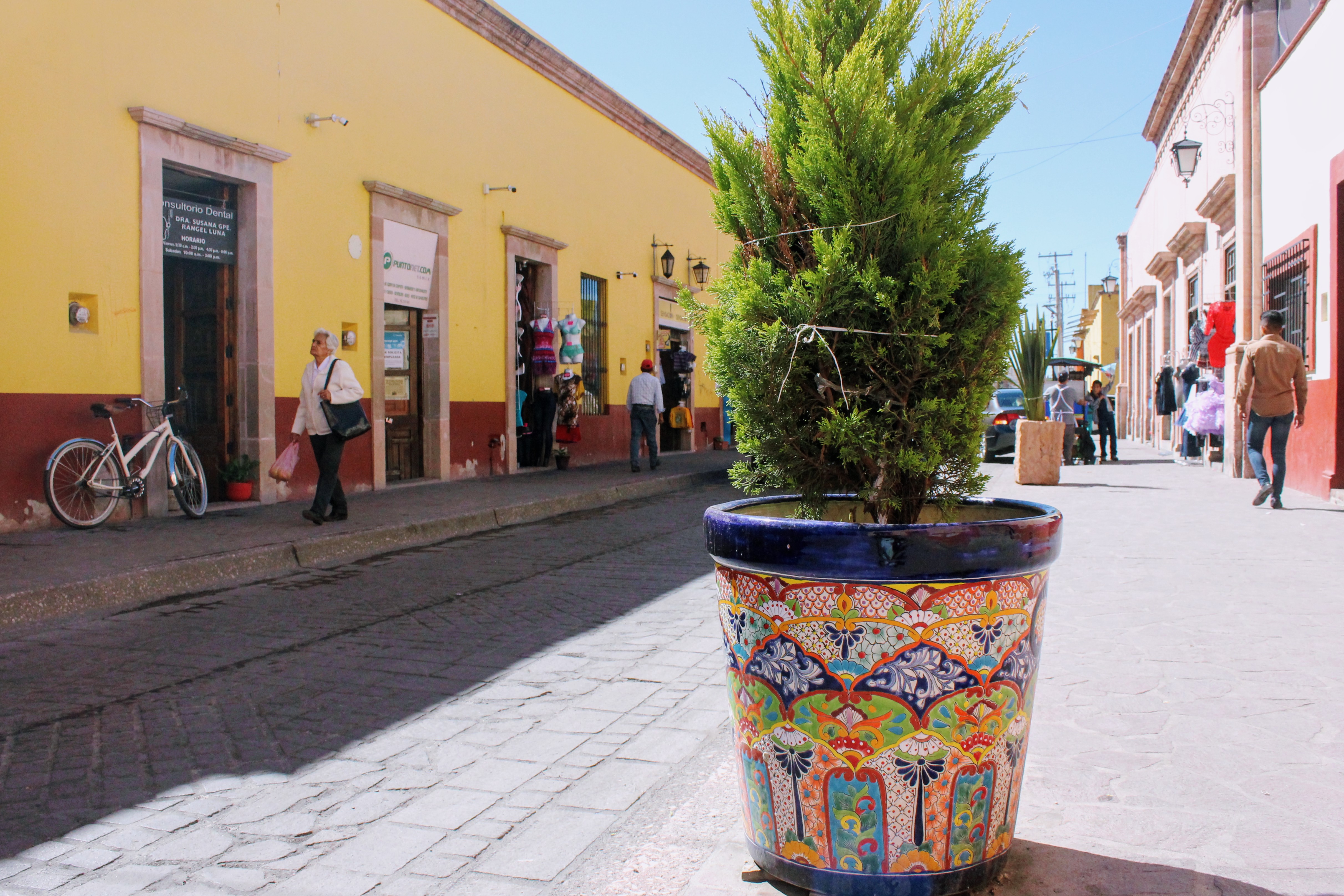 The ceramics industry provides income to well over half the city's population. The inexpensive and mass-produced output of the town is marketed throughout Latin America and the United States. Adding another stroke to his mythological image, it was Hidalgo who built the first pottery factories in the city.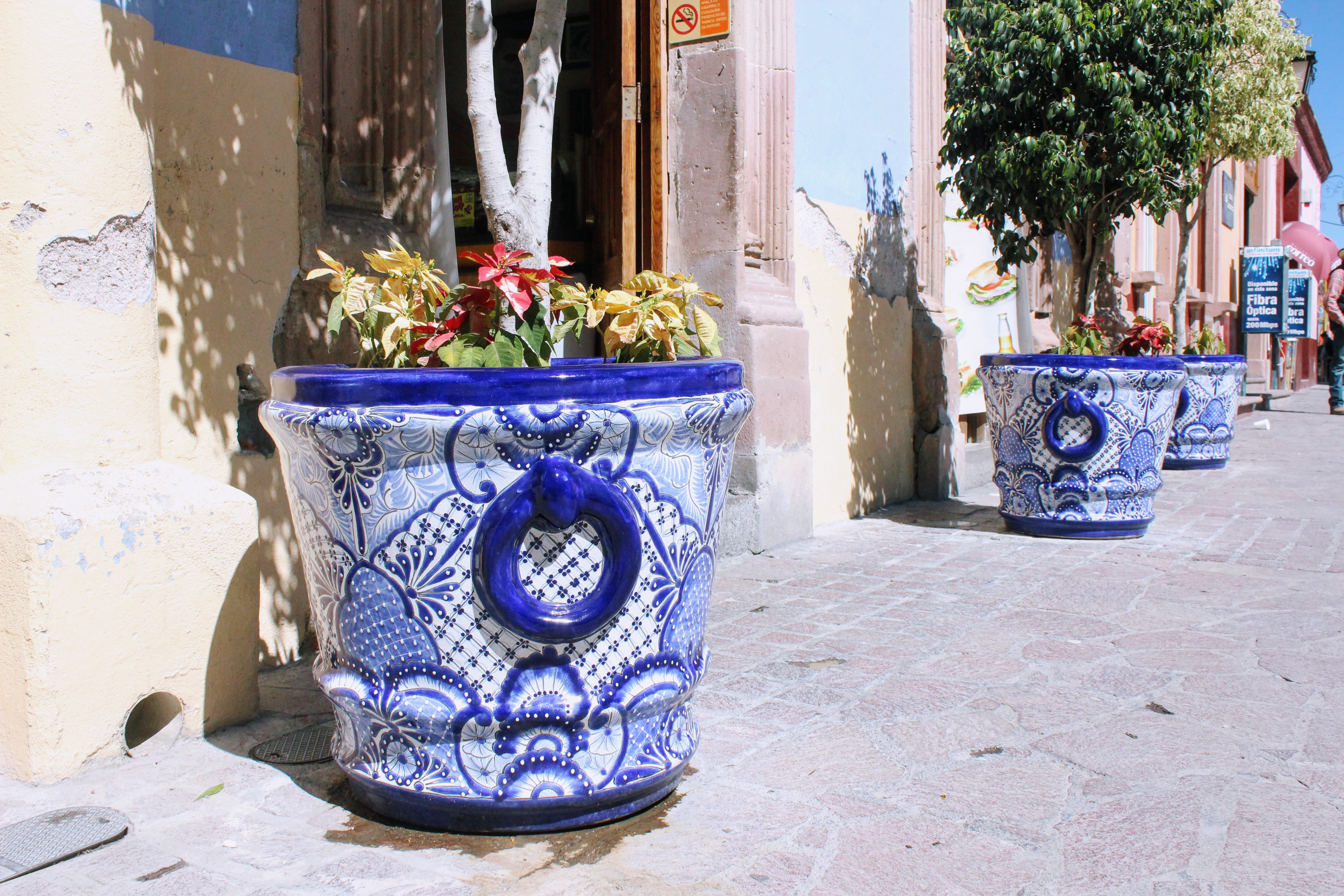 Two blocks from the main square, Museo Casa de Hidalgo is another museum dedicated to Hidalgo. It preserves the house in which he lived during his years in Dolores.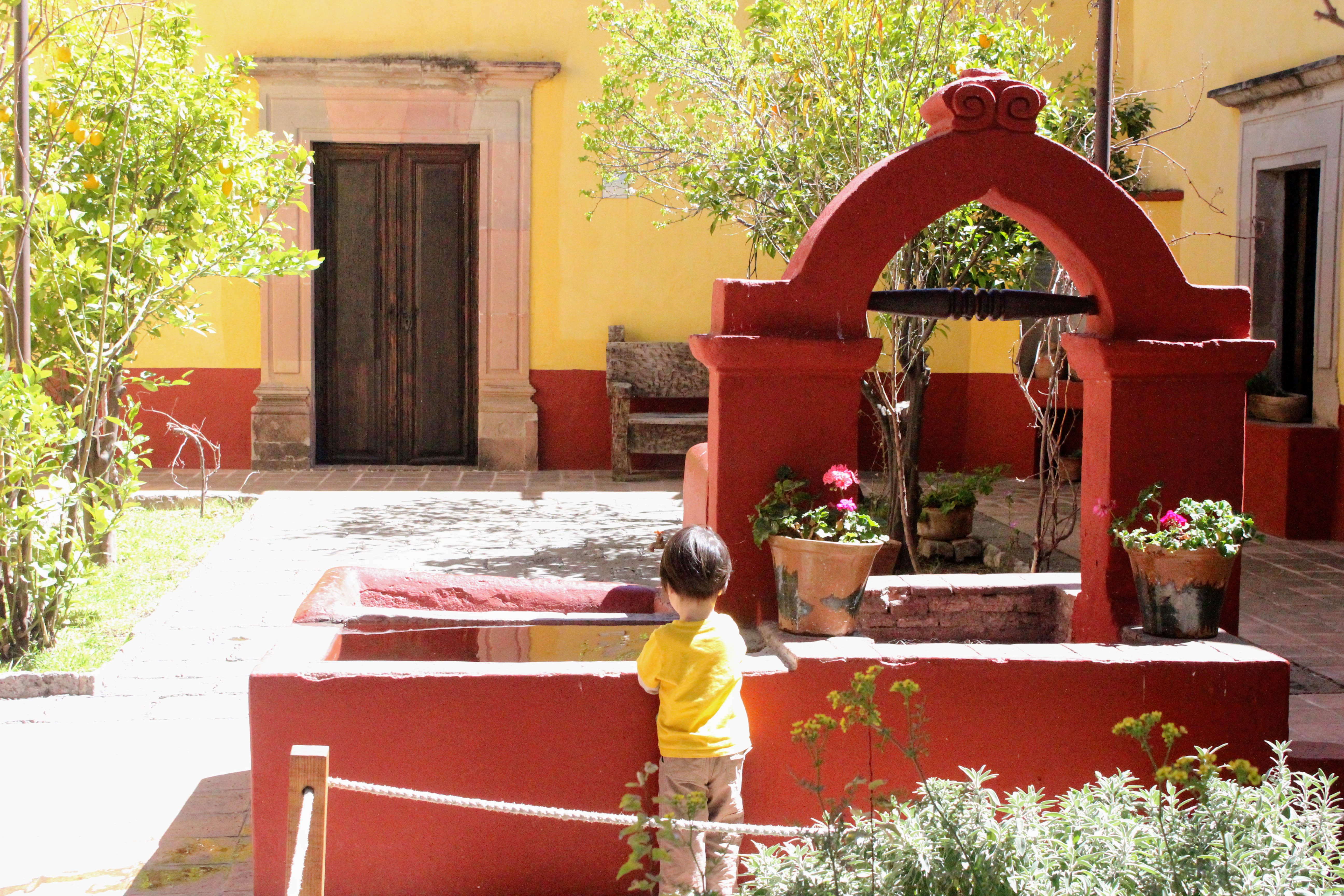 He spent much of his time here studying literature, scientific works and grape cultivation.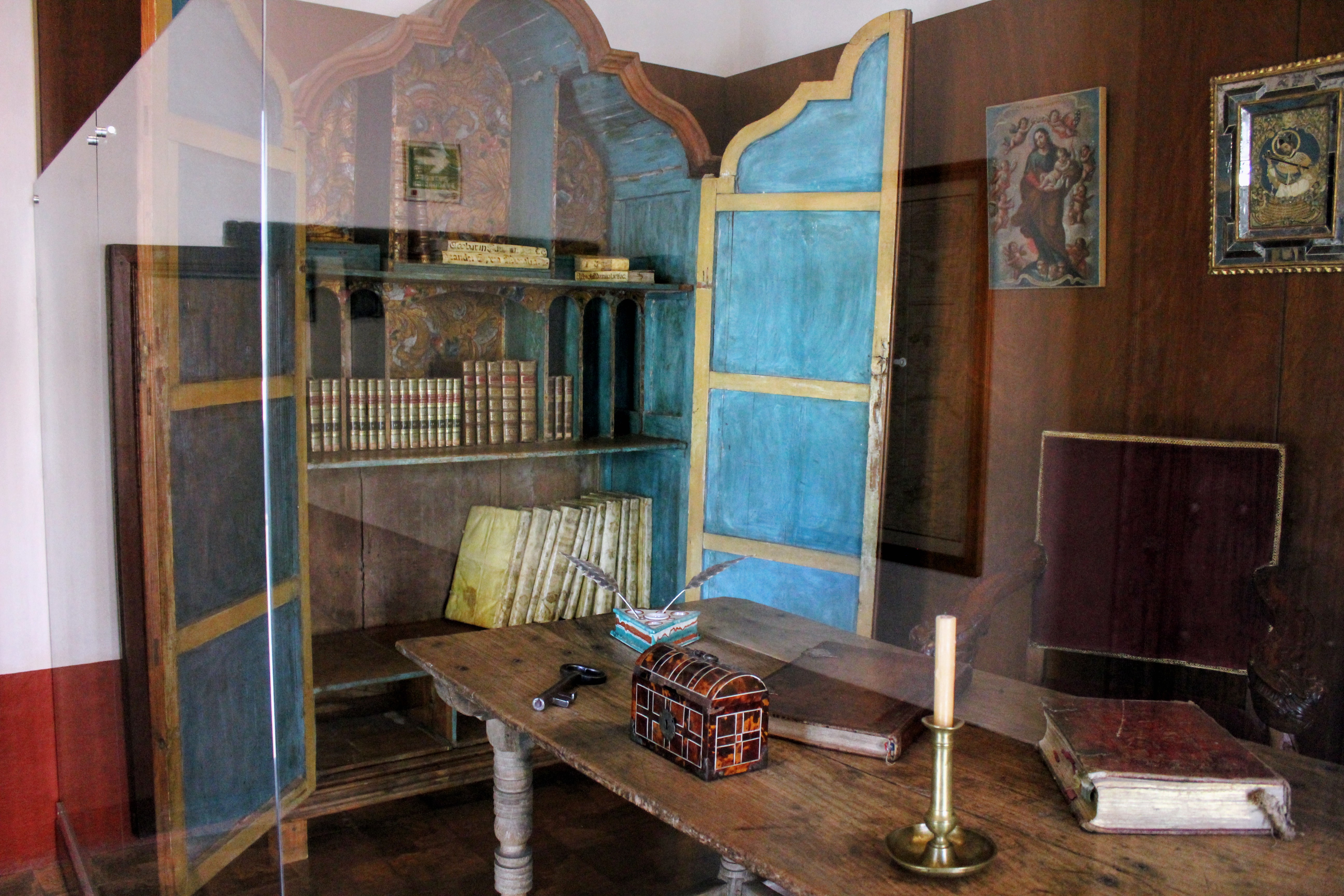 He used the knowledge that he gained to promote economic activities for the poor and rural people in his area.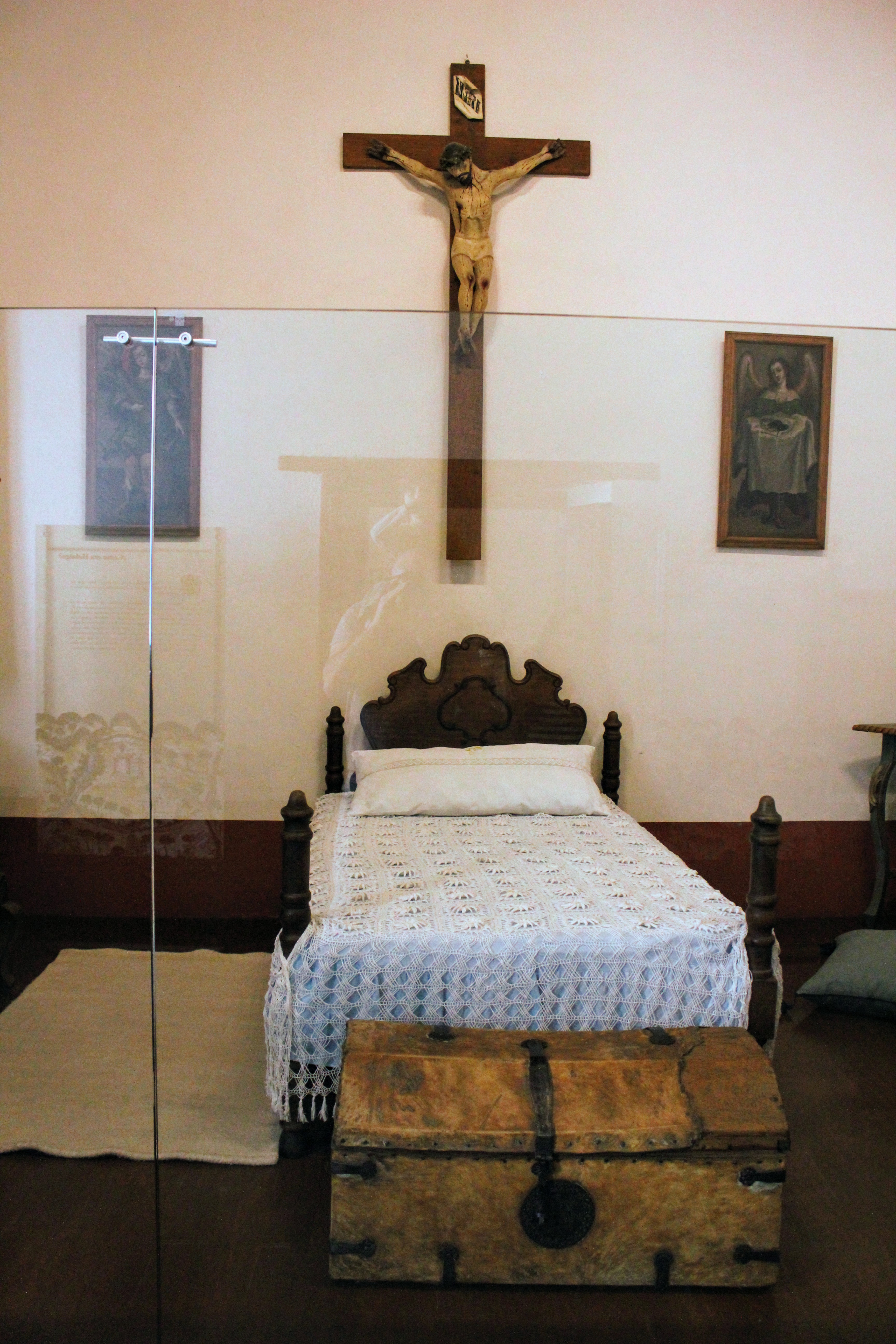 He established factories to make bricks and pottery and trained indigenous people in the making of leather. However, these activities violated policies designed to protect agriculture and industry in Spain, and Hidalgo was ordered to stop them, which fostered his resentment.
One block south-east from the museum is Templo De La Tercera Orden.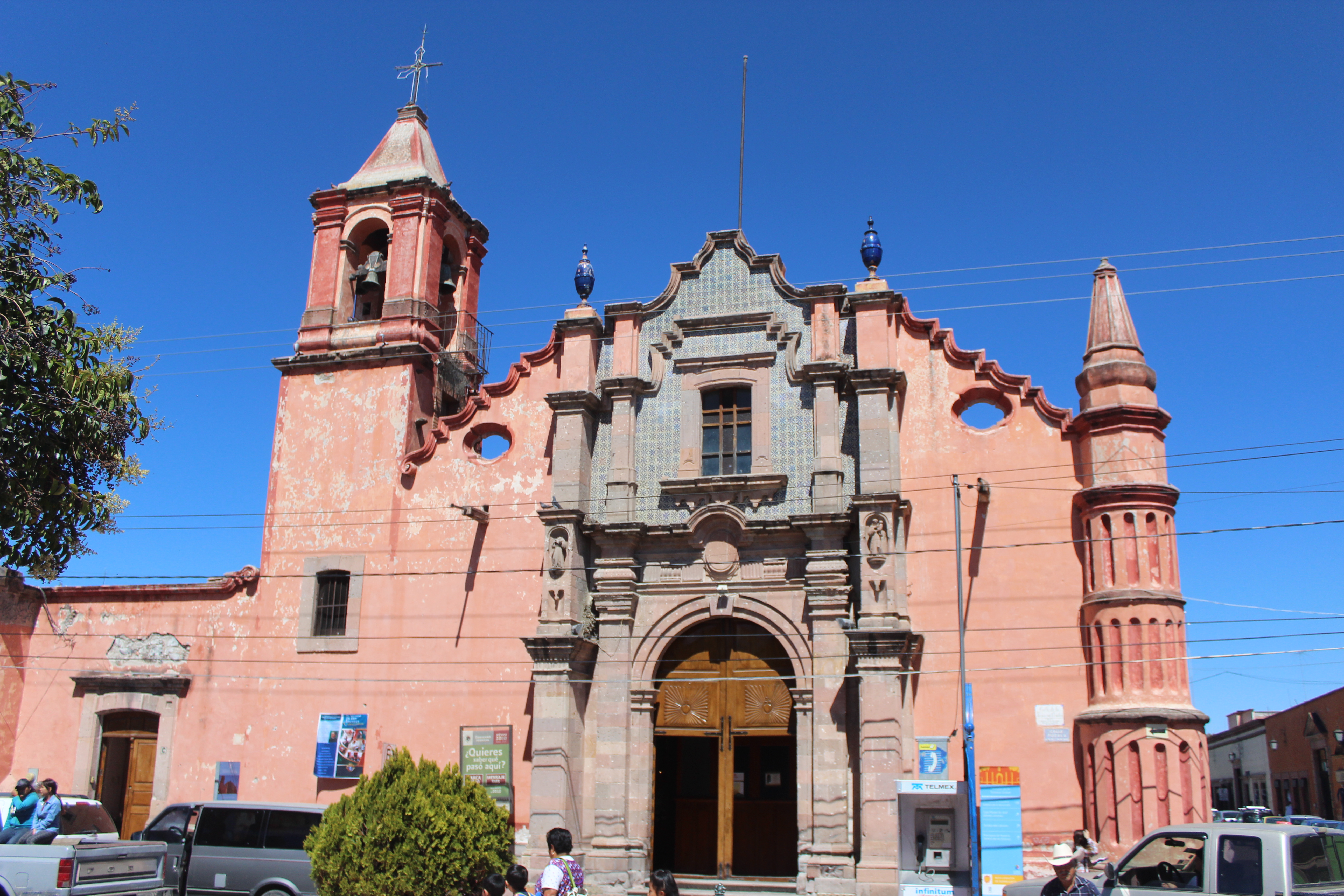 The tiles and the vases at the top give it an elegant touch.
In front of the church, Plaza Del Músico is the hanging out spot for local mariachi musicians.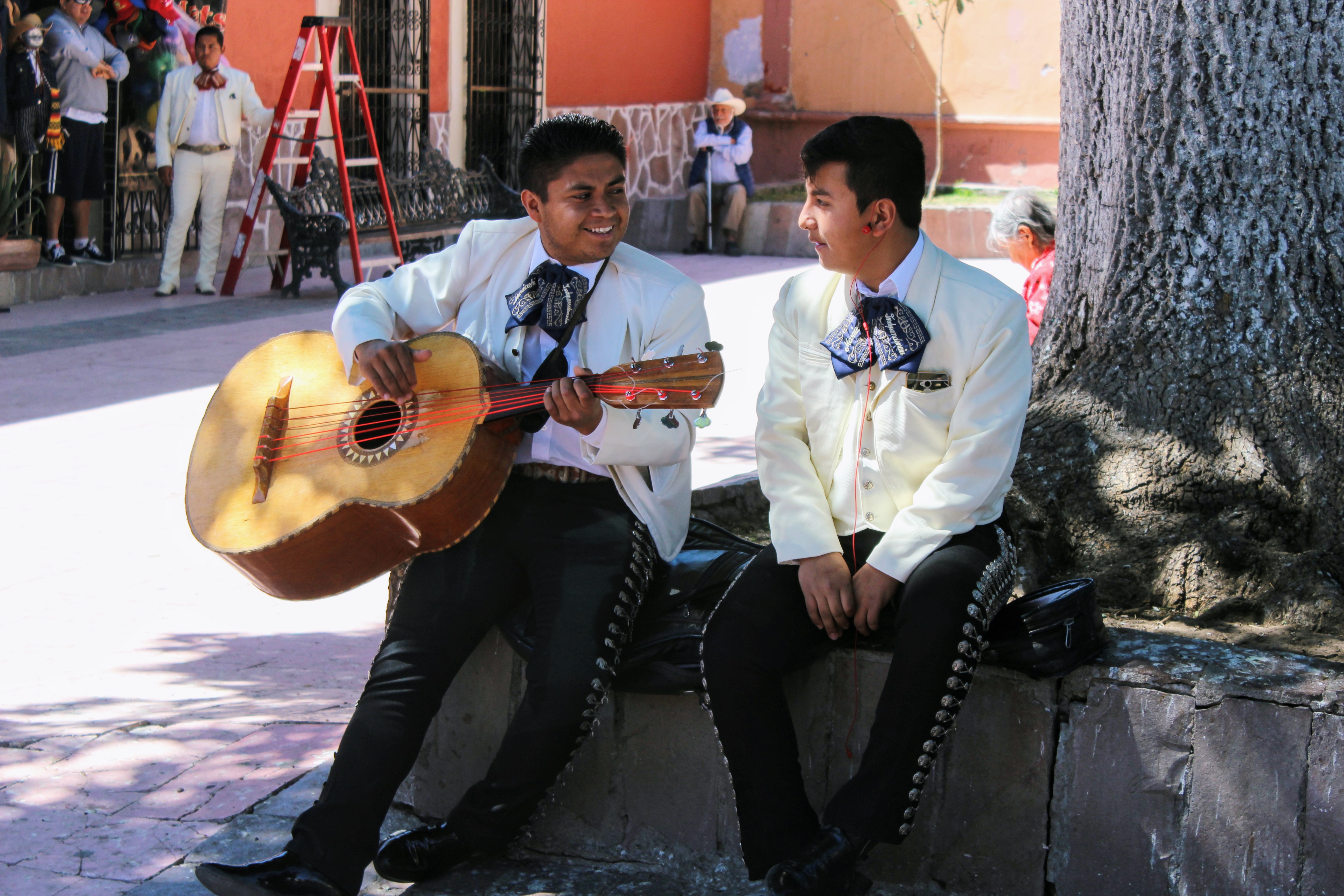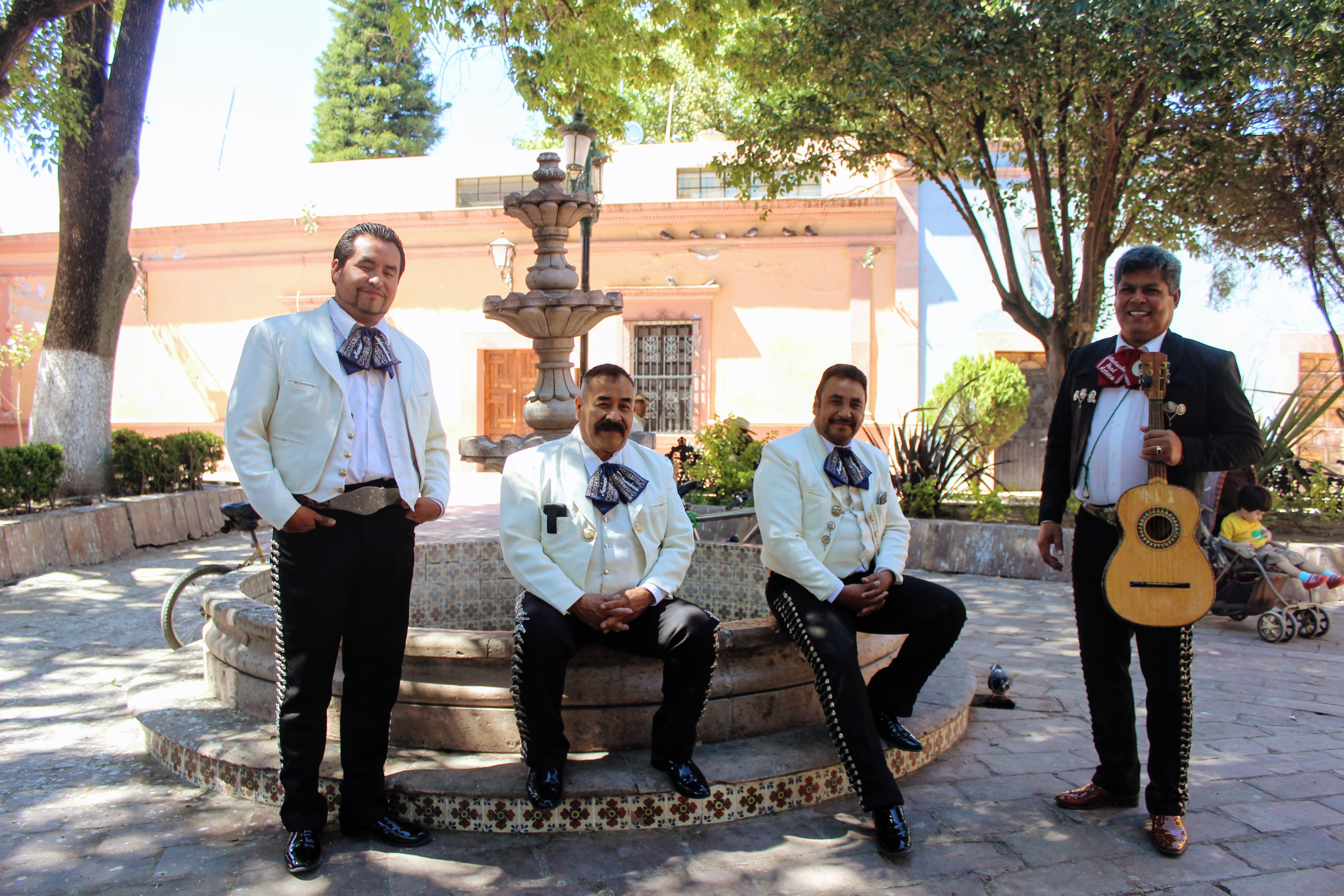 Eventually Hidalgo's troops ran into an army of 6,000 well-trained and armed Spanish troops; most of Hidalgo's troops fled or were killed, and he was executed. Mexican independence was achieved only 6 years later by Agustin de Iturbide.
Later, political movements would favor the more liberal Hidalgo over the conservative Iturbide, which sealed Hidalgo's place in national history as the precursor of the independence.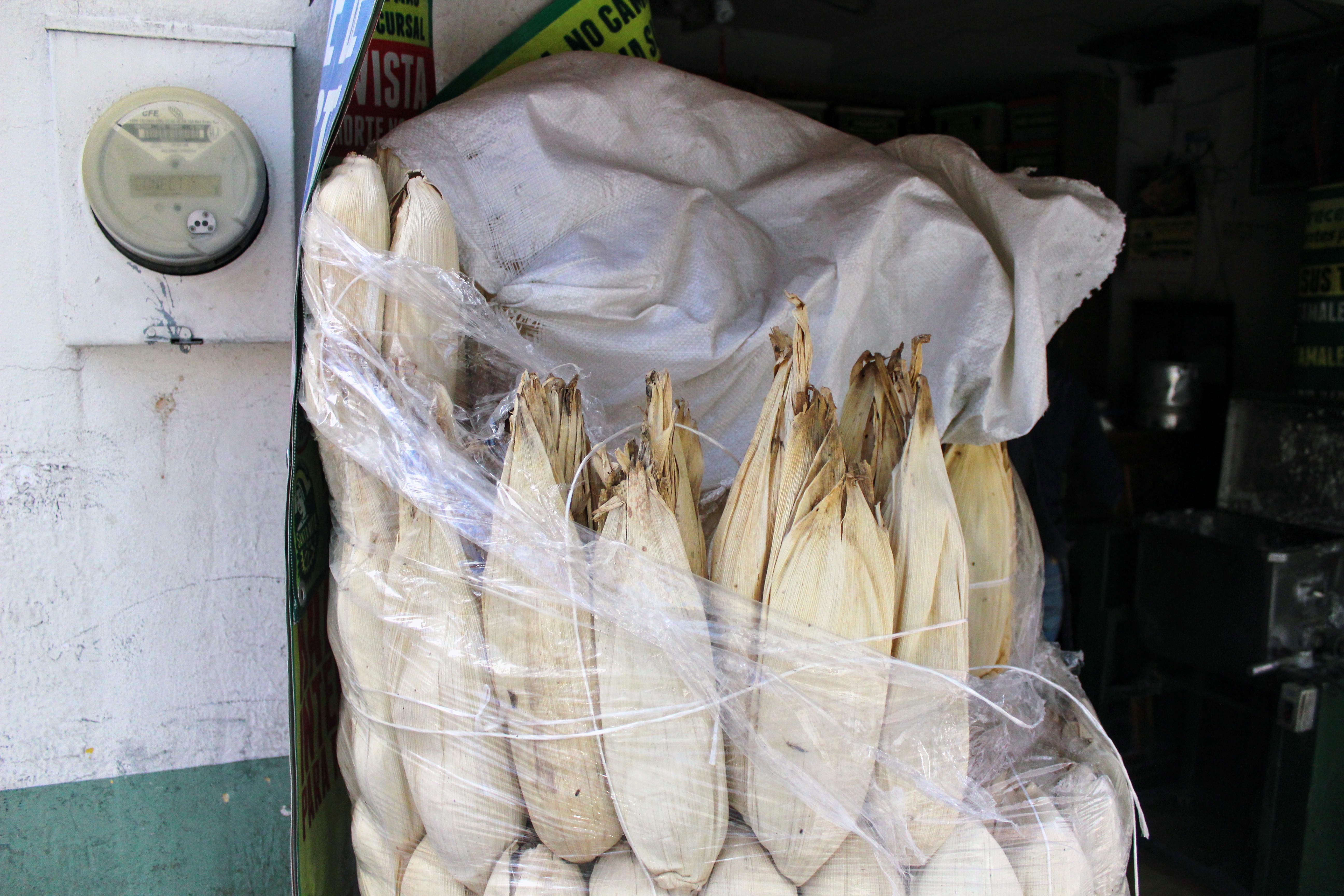 On the ride home it occurred to me that a devout Roman Catholic priest, interested in science, advocating for indigenous and mestizo populations and leading them into battle is probably the most archetypal hero Mexico could ever ask for.