Kabah is a small Mayan site, lying 22 km south of Uxmal. But what it lacks in size, it makes up in sheer eeriness. Empty of visitors, the silence isn't broken by the large iguanas, embodying the solemn atmosphere of the place. We came here for a short visit, after spending half a day in Uxmal, and were glad we did.
The area was first inhabited by 3rd century BC, but most of the architecture now visible was built between the 7th century and 11th centuries CE. Kabah was abandoned several centuries before the Spanish conquest of Yucatan.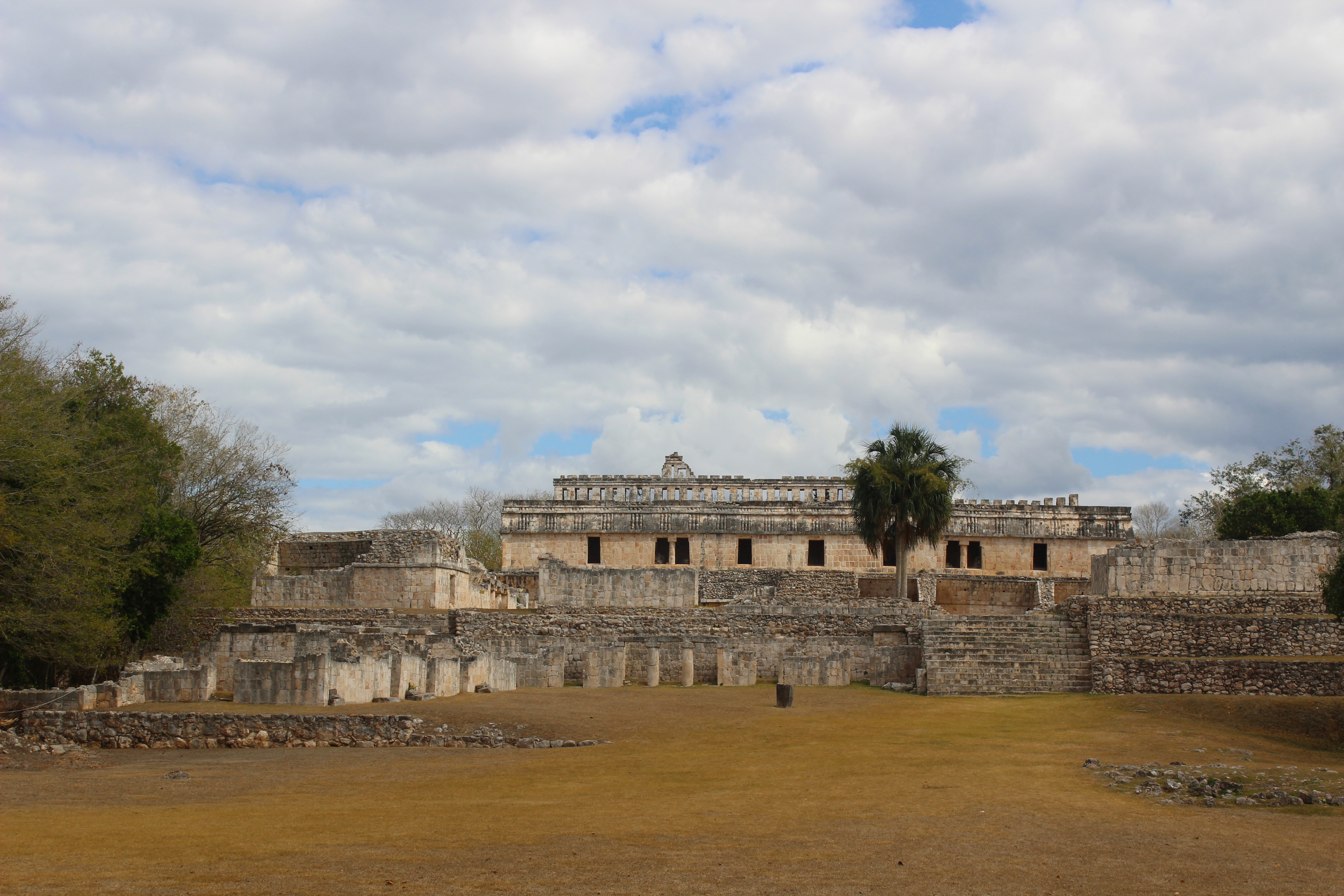 Before venturing on our own, our guide, an ethnic Maya, gave us a demonstration of how the Mayan language sounds like.
The most notable structure at Kabah is the "Palace of the Masks", also known as Codz Poop. Its façade is decorated with hundreds of stone masks of the long-nosed rain god Chaac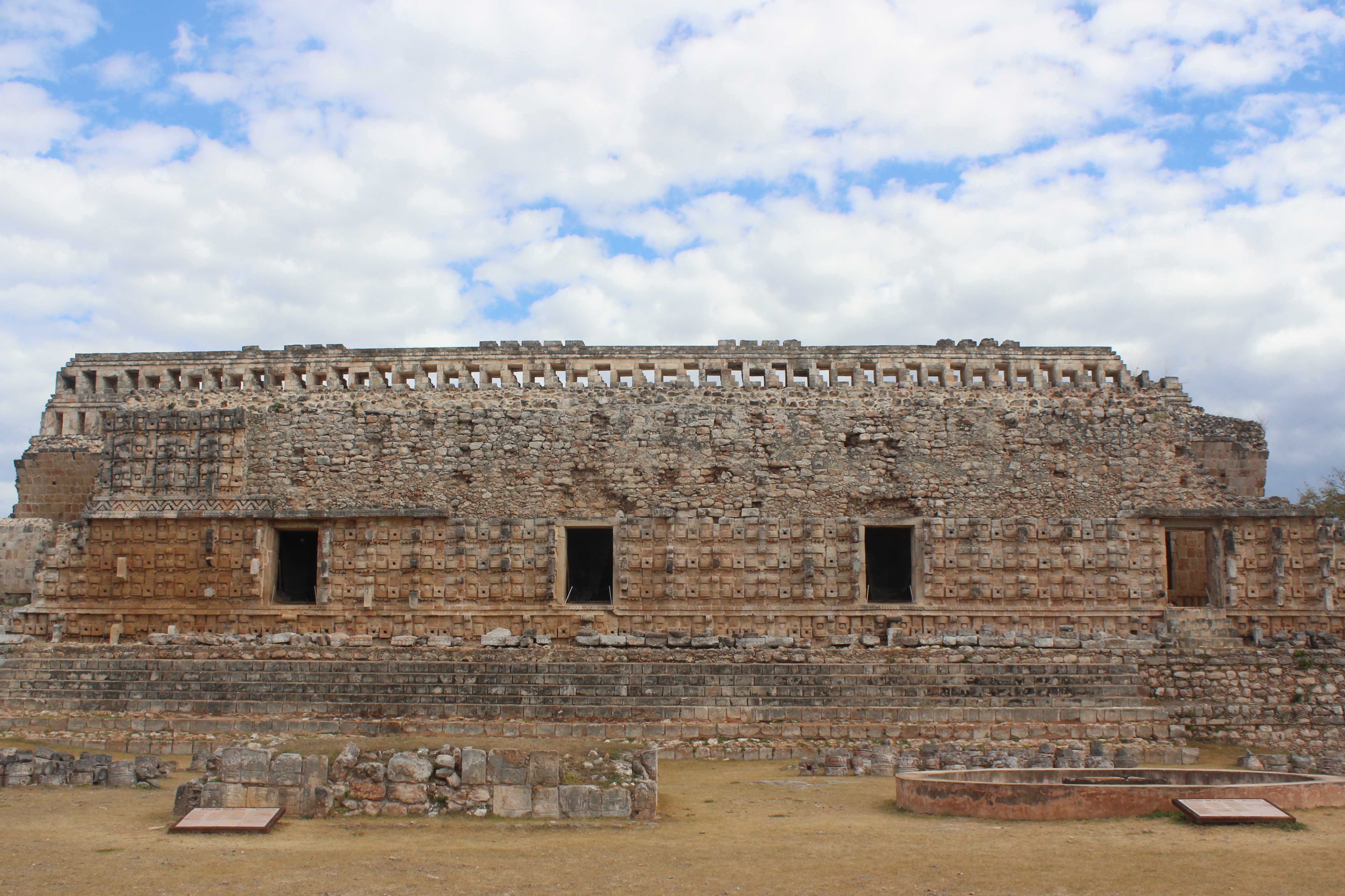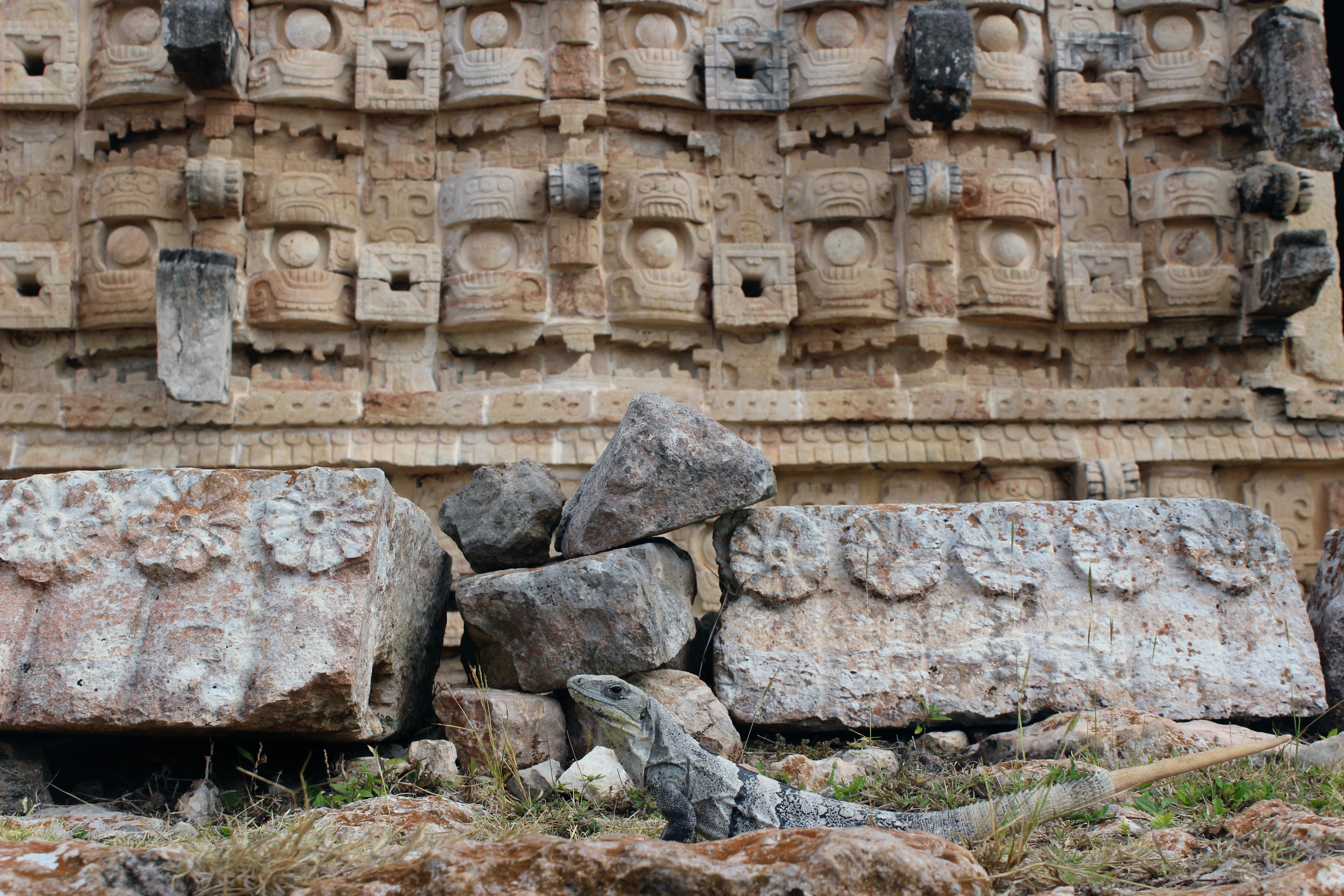 The emphasis on Chaac, the "Protector of the Harvest", stemmed from the scarcity of water in the region.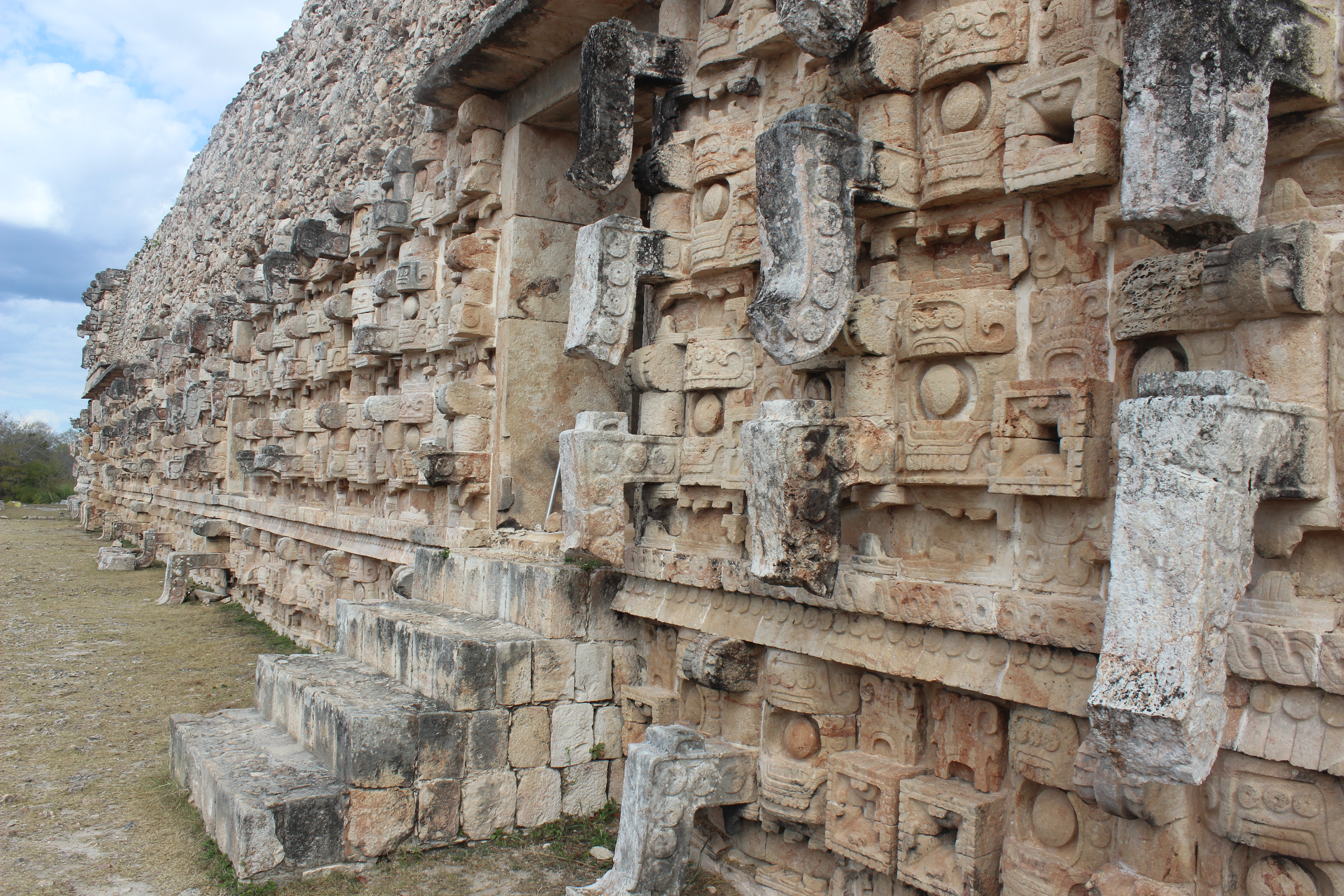 The outstanding features of the masks make for a good resting ground for the iguanas.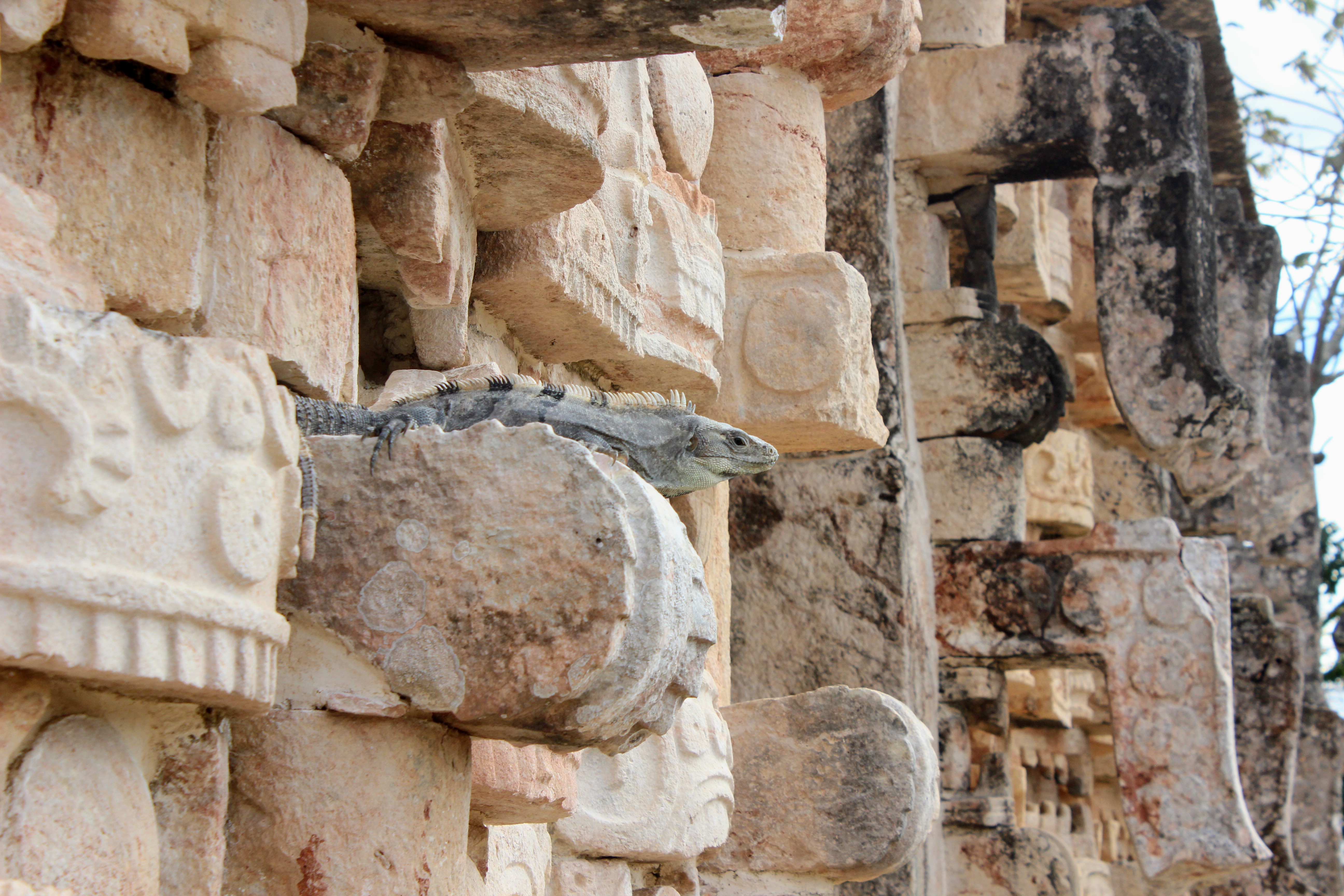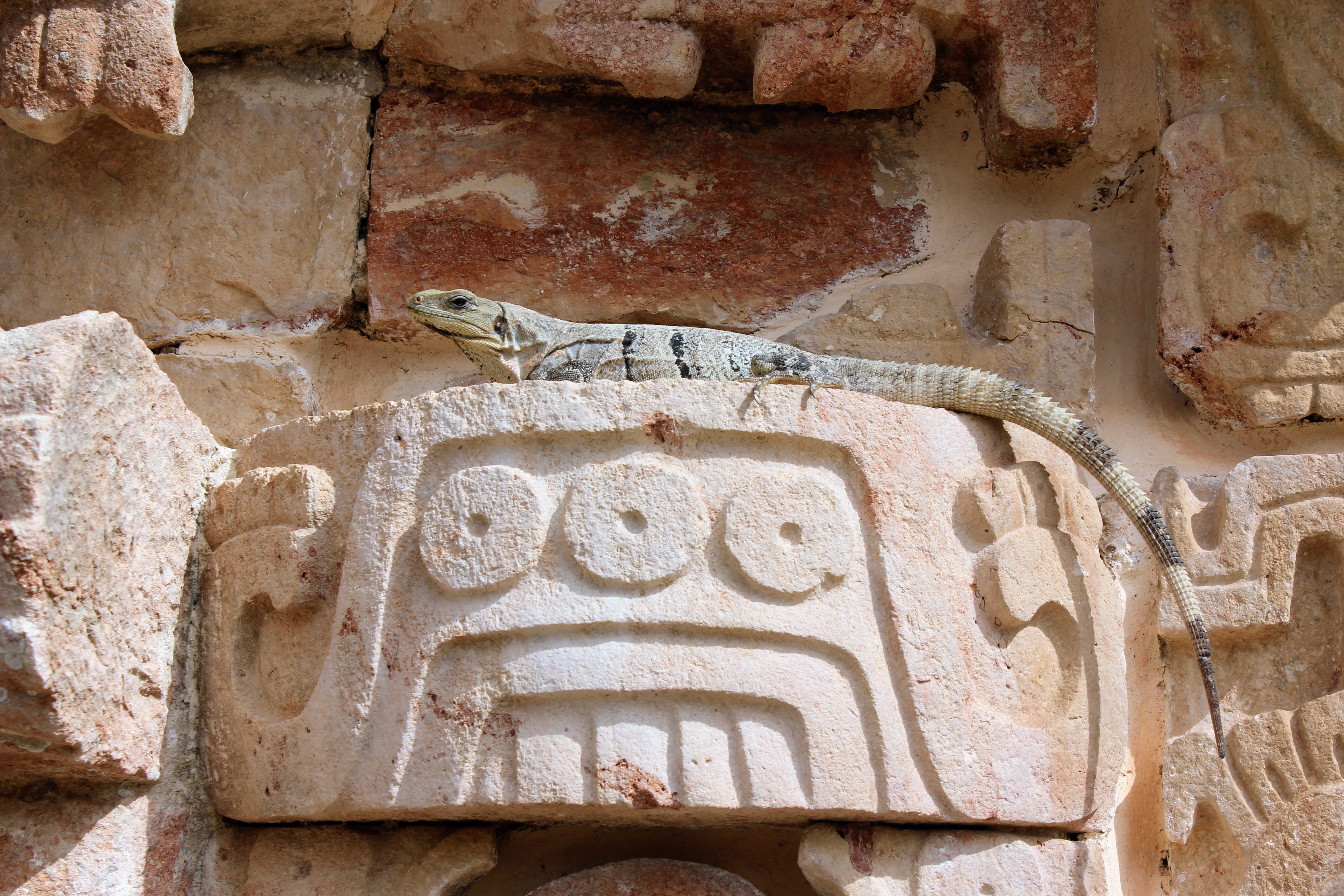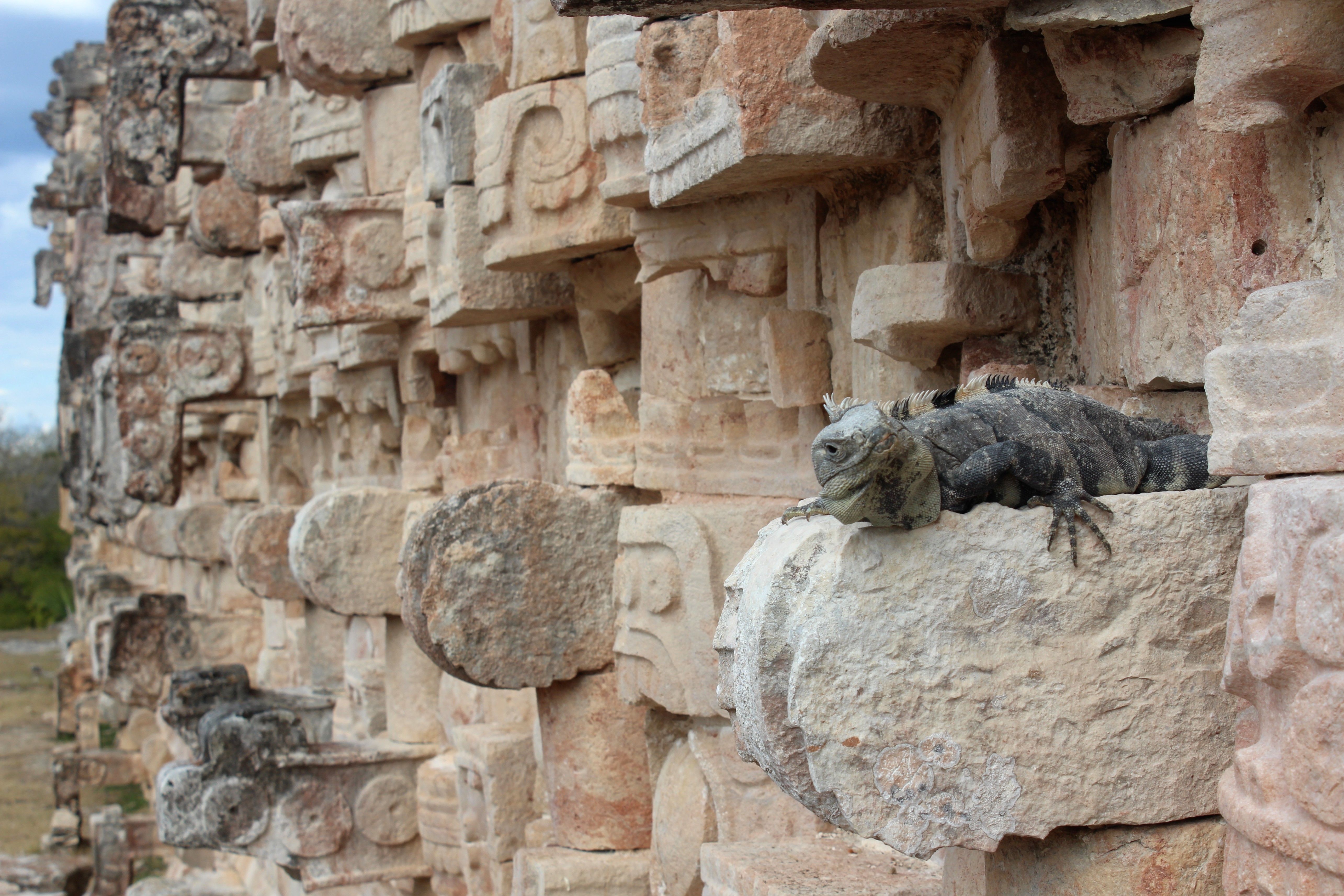 In front of Codz Poop, lies an underground reservoir for water storage. There are no cenotes in this dryer, northern part of the Yucatán, so the Maya here had to depend solely on rain.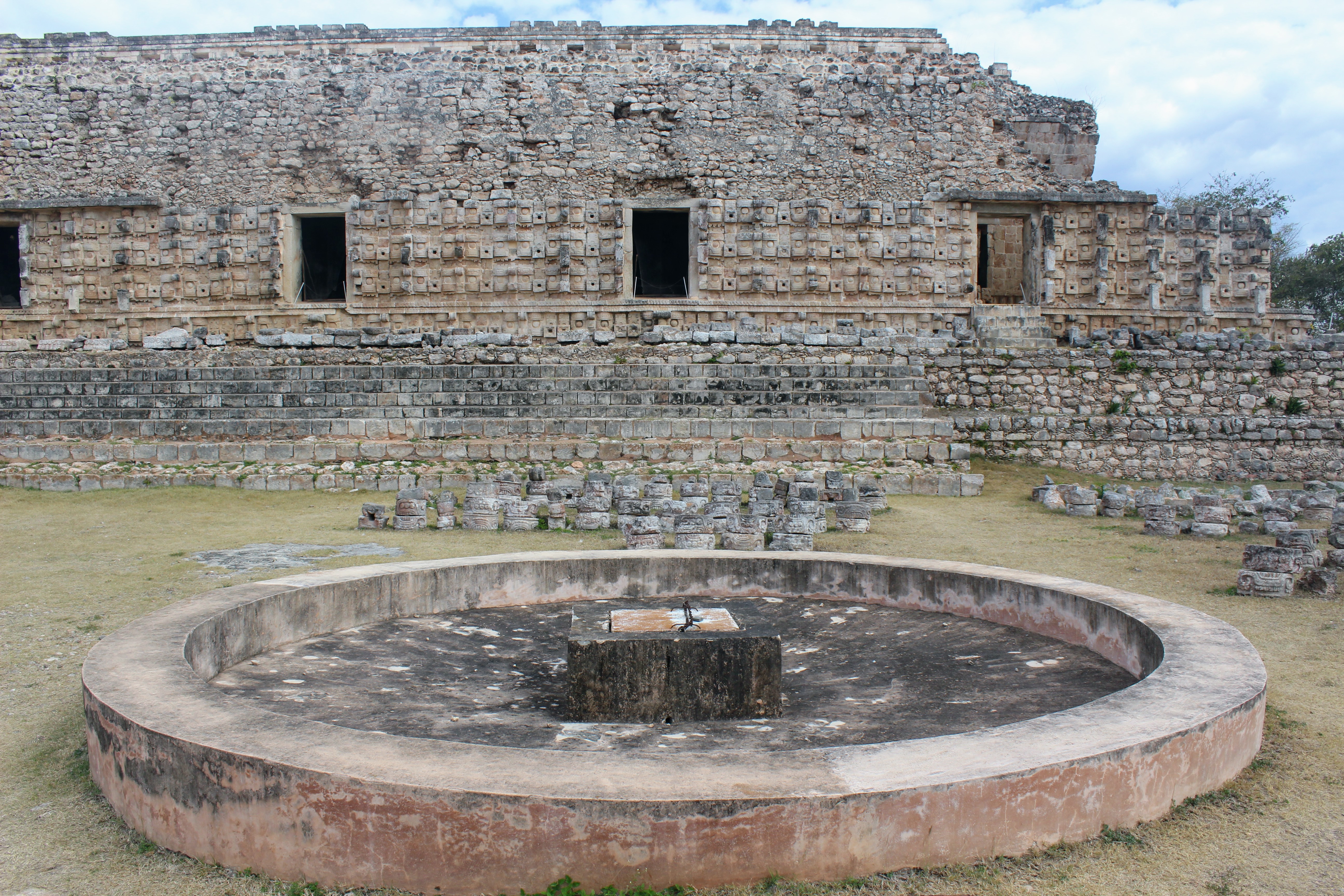 Stones with Mayan glyphs in front of Codz Poop are the first examples of Mayan script we've seen.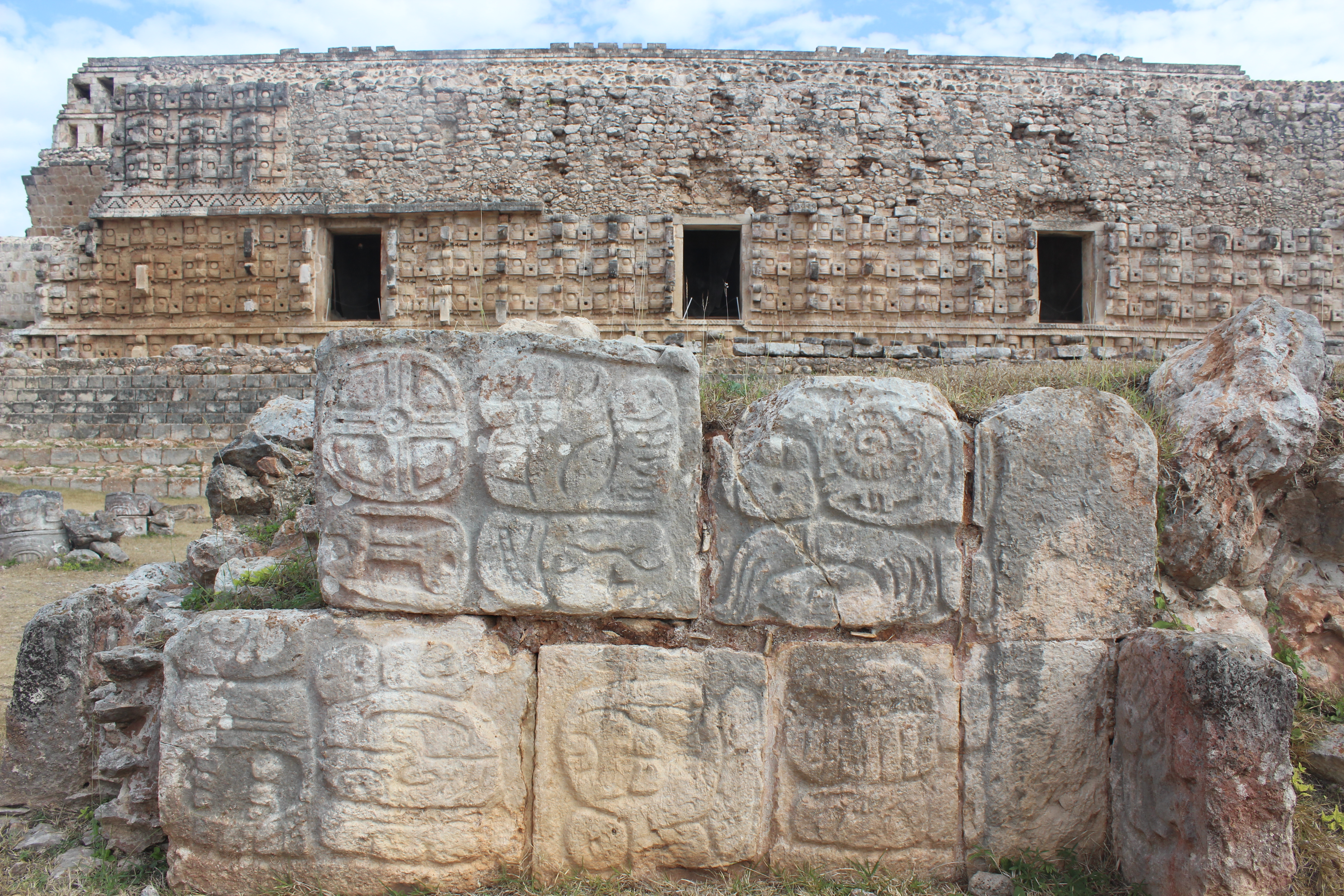 Statues of king and queen, probably rulers of Kabah are hidden around the back of the palace.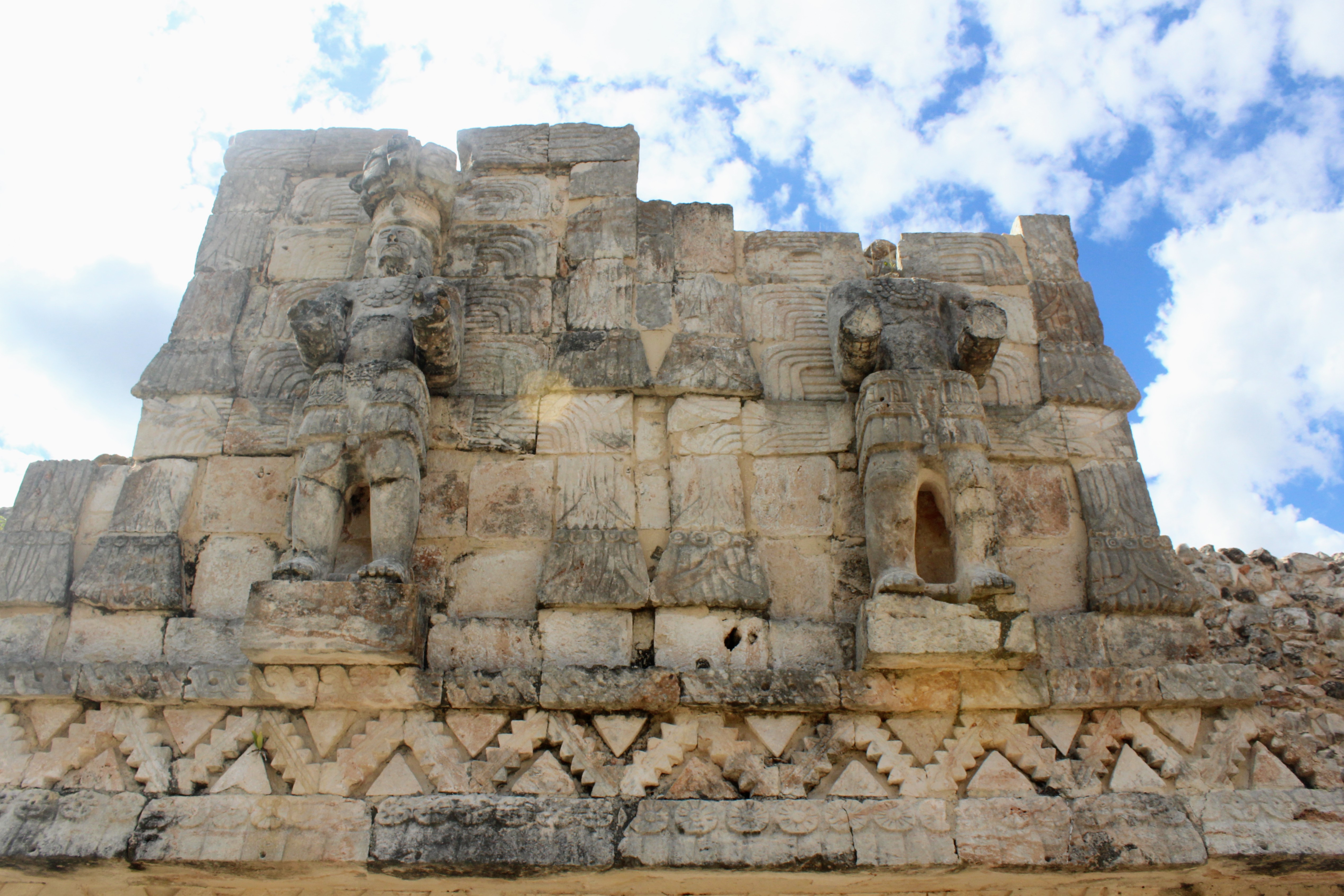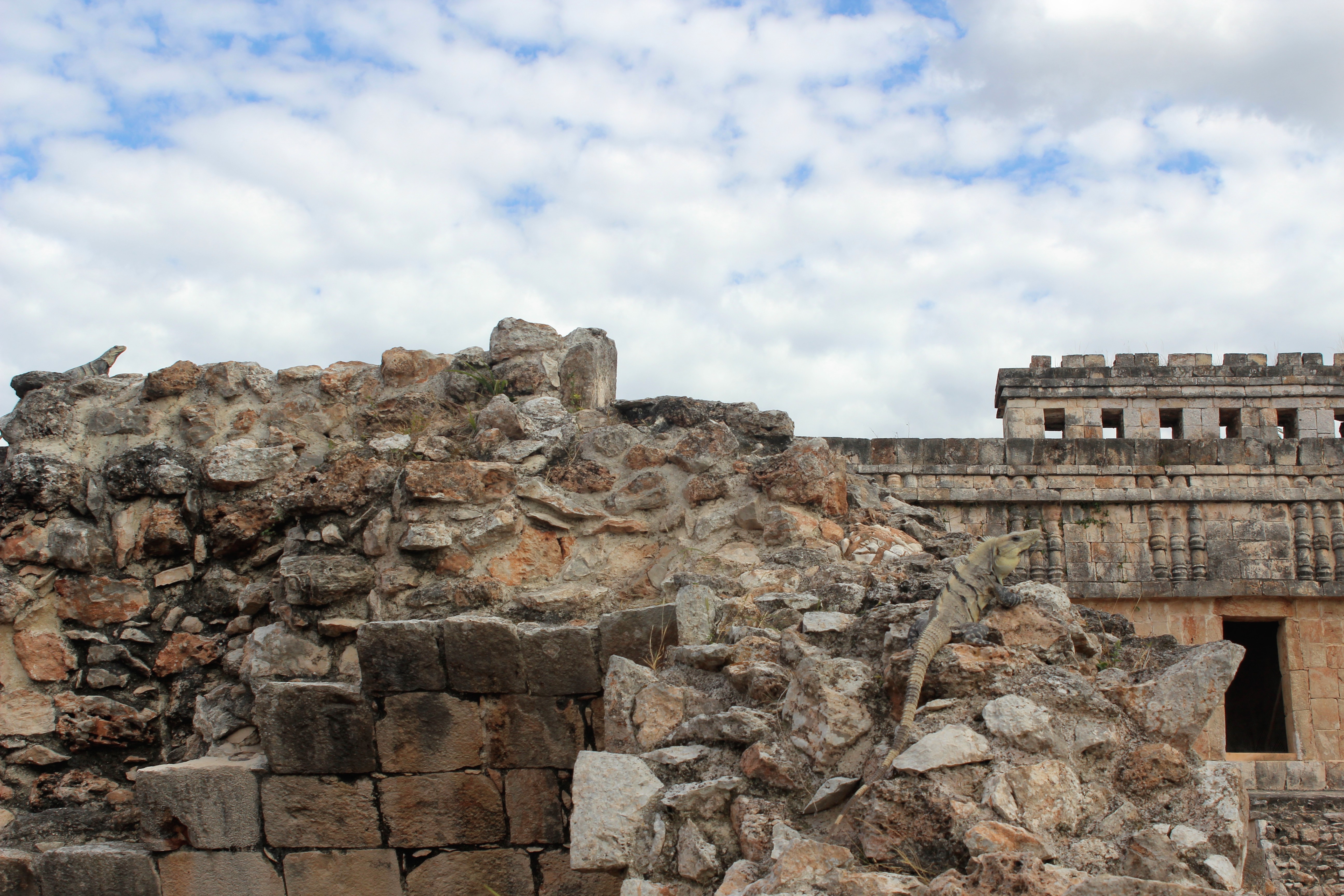 Before returning to Merida, we stopped for lunch in a restaurant, where I got to taste Sopa de Lima. Originally created by the Mayans, it's made of chicken or beef, lime juice and served with tortilla chips.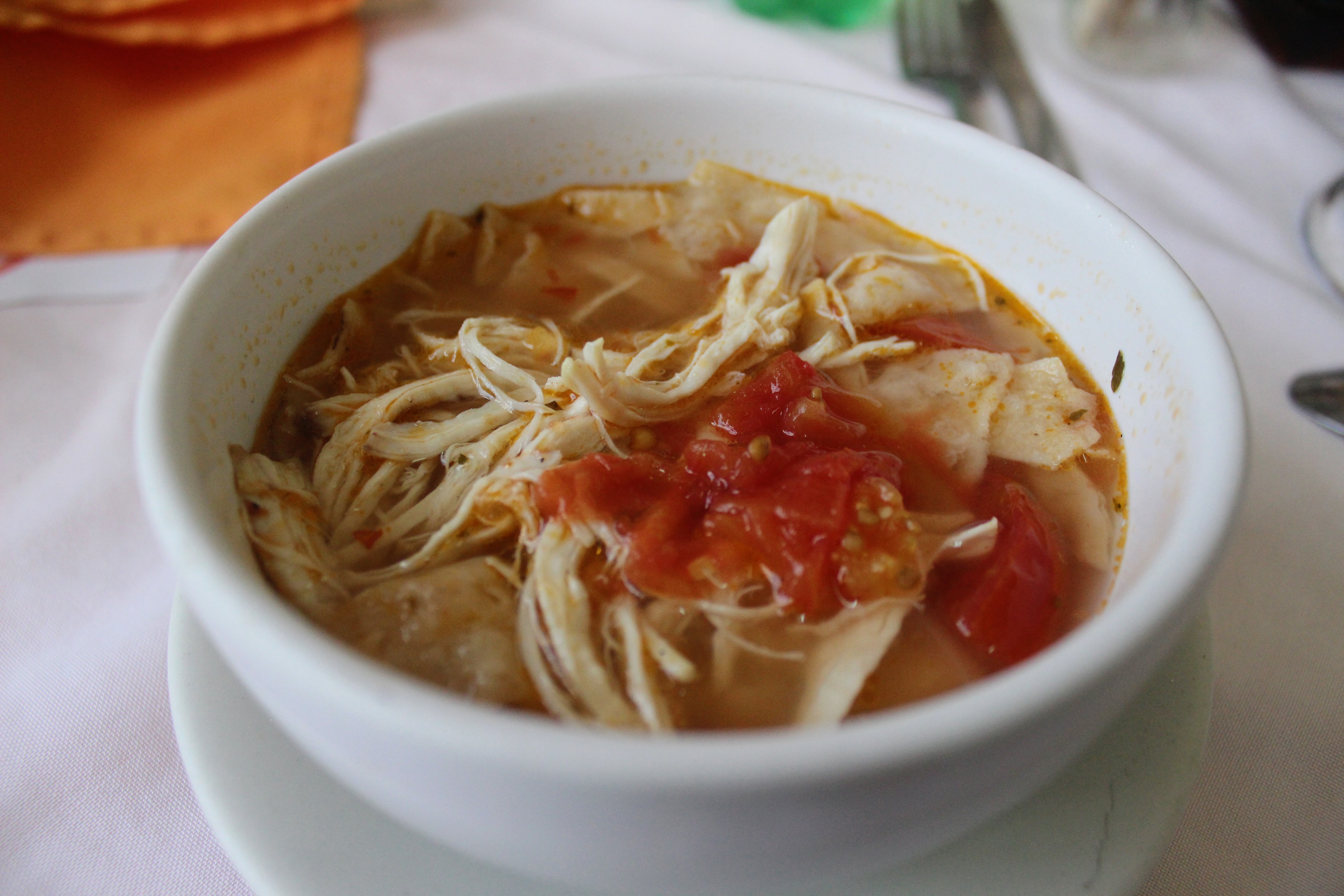 Bitter but nourishing, it's not such a bad metaphor for the story of Maya.