It's been 3 months since we landed in Mexico. During this time, from a complete unknown Mexico became a place whose faces, sights and smells we now recognize. We are only beginning to discover the rich cultural tapestry of this vast nation, the biggest Spanish-speaking country in the world. But some insights are already ripe enough to share. Vamos!
Mexico is not Divided by Race (Unless You Count Poverty)
Unlike the US, Mexico is not divided by race. While about 20% of Mexicans self-identify as indigenous people, most have both European and indigenous roots. "Bronze race" and "Cosmic race", historical terms used in Mexico since the 19th century reflect a national psyche based on an ethnic and cultural mix of the European and indigenous elements. While interracial marriage was frowned upon in the West up until recently, in Mexico mixing of races and cultures gained a status of national idea already in the beginning of the 20th century.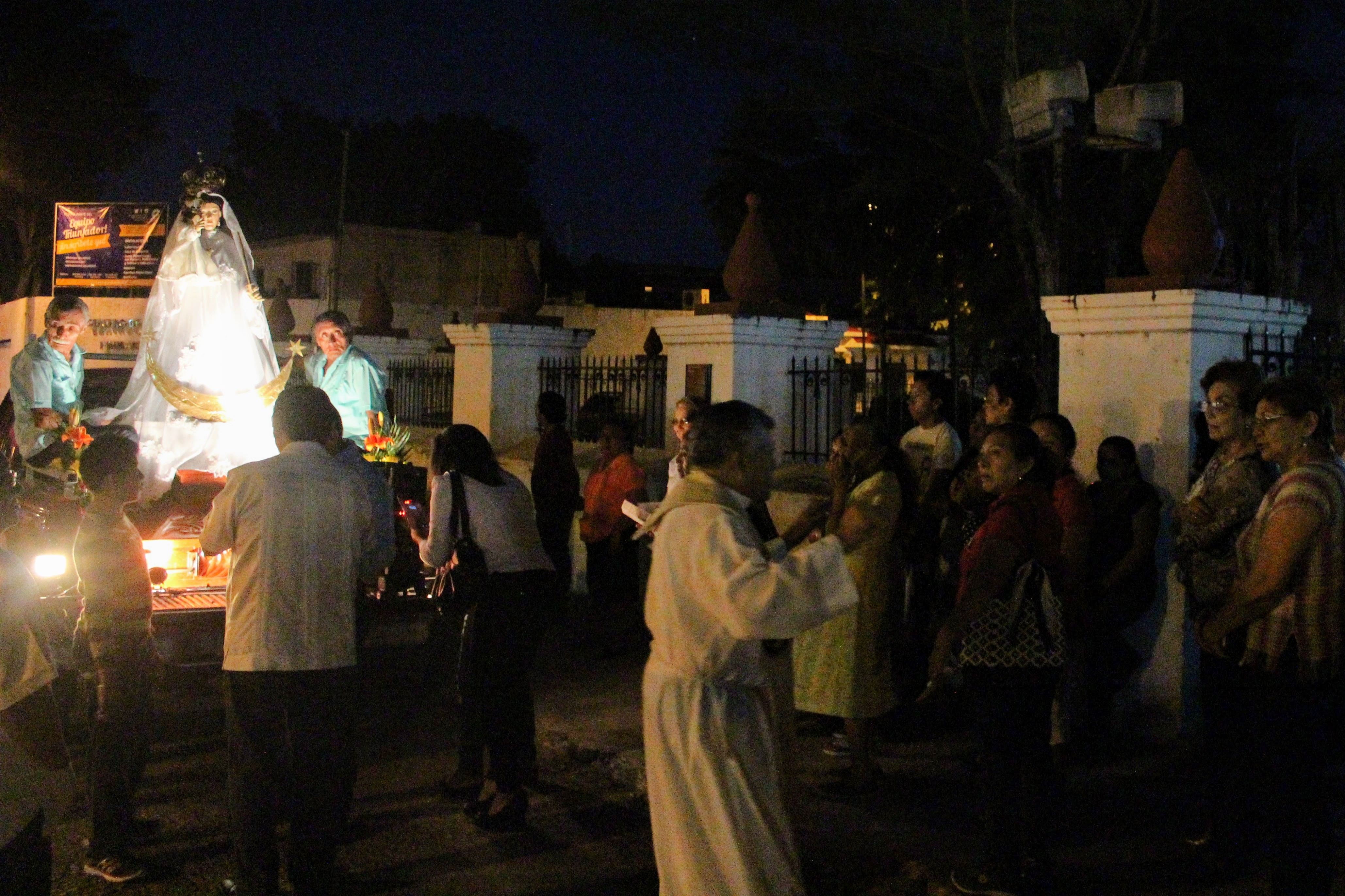 But this isn't to say that economic gaps are unrelated to descent. The poorest people you see here – women begging at churches doors with their babies in their hands, girls selling clothes and dolls on the streets, they are all visibly indigenous people. People from the middle-class – those that rent you apartments, that sit with laptops in coffee shops, are always unmistakably European-looking. Centuries of discrimination and exploitation are not easily erased.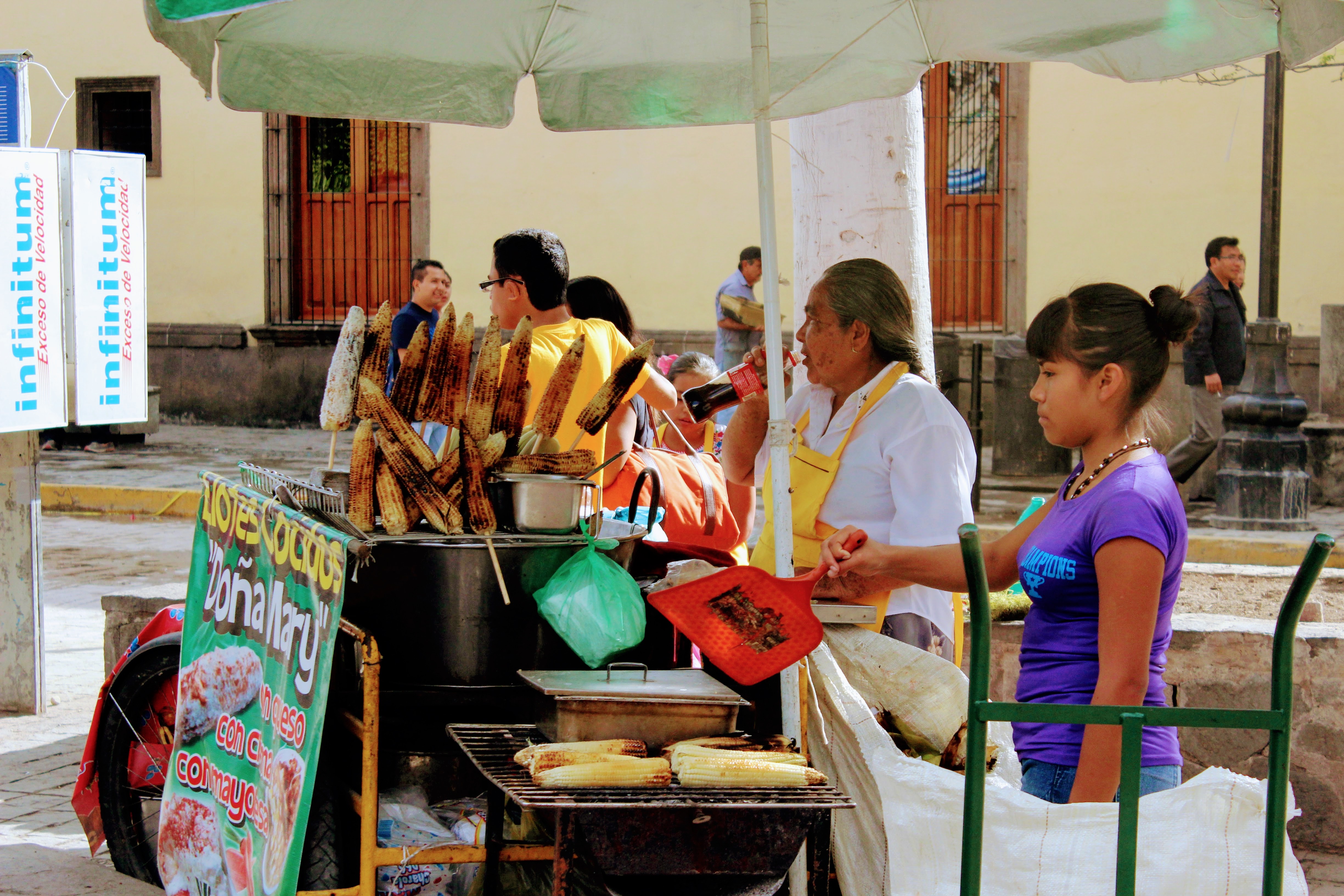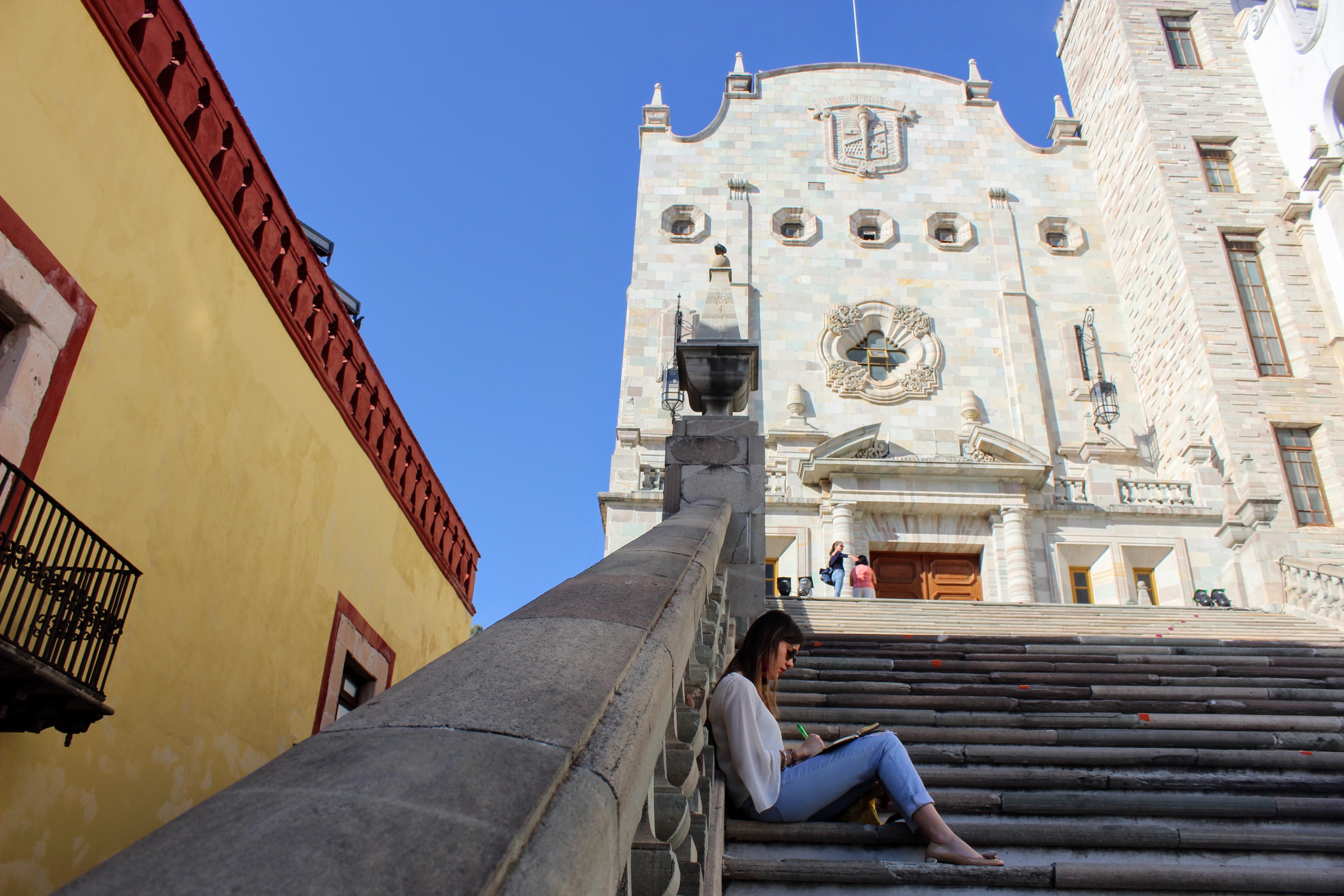 Mexico is North America
Not only geographically. It surprised me that despite a history shared with other Latin American nations, in many important ways Mexico is closer to the US and Canada than to its Central and South American neighbours. Simply put, Mexicans are oriented north. Many Mexicans I talked with have relatives in the US. Many visited Canada, either for an English language course or student exchange program. Many have worked for either Canadian or American-owned companies, which have operations in Mexico.
Fidel Castro used to complain that Mexicans turned away from their Latin-American brothers in their quest to enter the club of rich and wealthy nations. He was critical of the NAFTA free trade agreement that Mexico signed with the US and Canada in 1994. Since than Mexico has become the 15th economy in the world, a member of OECD and G20, with 90% of its exports going north. While Mexico is still far from being rich, it certainly is not looking south.
But it's not only economy. While football is still the main sport in Mexico, I was surprised to discover that Mexicans love watching American football. Taking a walk in the Chapultepec Avenue in Guadalajara, I would see this strange american phenomenon pouring from TV screens of every sports bar, accompanied by emotional Spanish commentary. In fact, it's so popular that this year there will be a regular season NFL games played in Mexico City in front of a local crowd.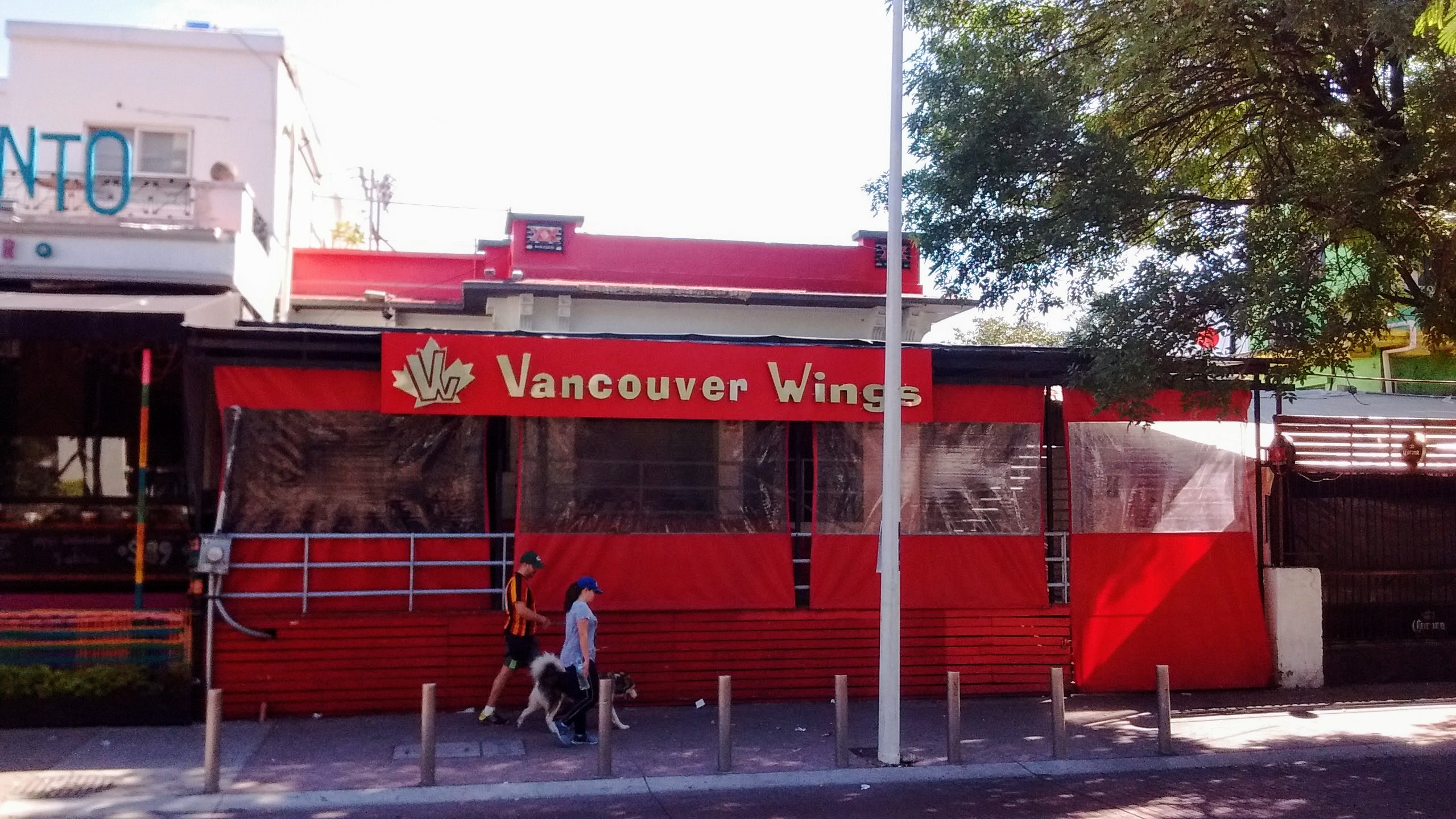 Tourism is another area where Mexico is firmly a North-American and Transatlantic nation. When planning a vacation abroad, Mexicans tend to think about two general directions: US and Europe. I've seen countless ads in Mexico of cheap flights to Miami, Madrid or Paris, but I haven't seen even one to Buenos Aires or Santiago. I've met Mexicans that were excited about their travel plans to Europe, New York or Toronto, but I can hardly recall anyone talking about Guatemala, Costa Rica or Colombia. Of course Mexicans do travel south, but it seems they are just less excited about it.
Mexicans are Open, Warm, Humble and Romantic
Talking about national traits is always risky, given how hard it is to draw meaningful insights from meeting 40 people, and casting your first impressions of them on an entire nation. And yet, here it goes.
Mexicans speak openly about themselves. One man, whose boy was playing in a playground together with our 3-year-old, told me how hard it is for his son without his mother, who passed away recently, and how he himself misses her companionship. Another told me how hard it was for his wife to get pregnant. One driver told me at length about a car accident that left him handicapped and with loans he is now trying to pay back. That wasn't an emotional plea for a tip. He was simply pouring out his heart.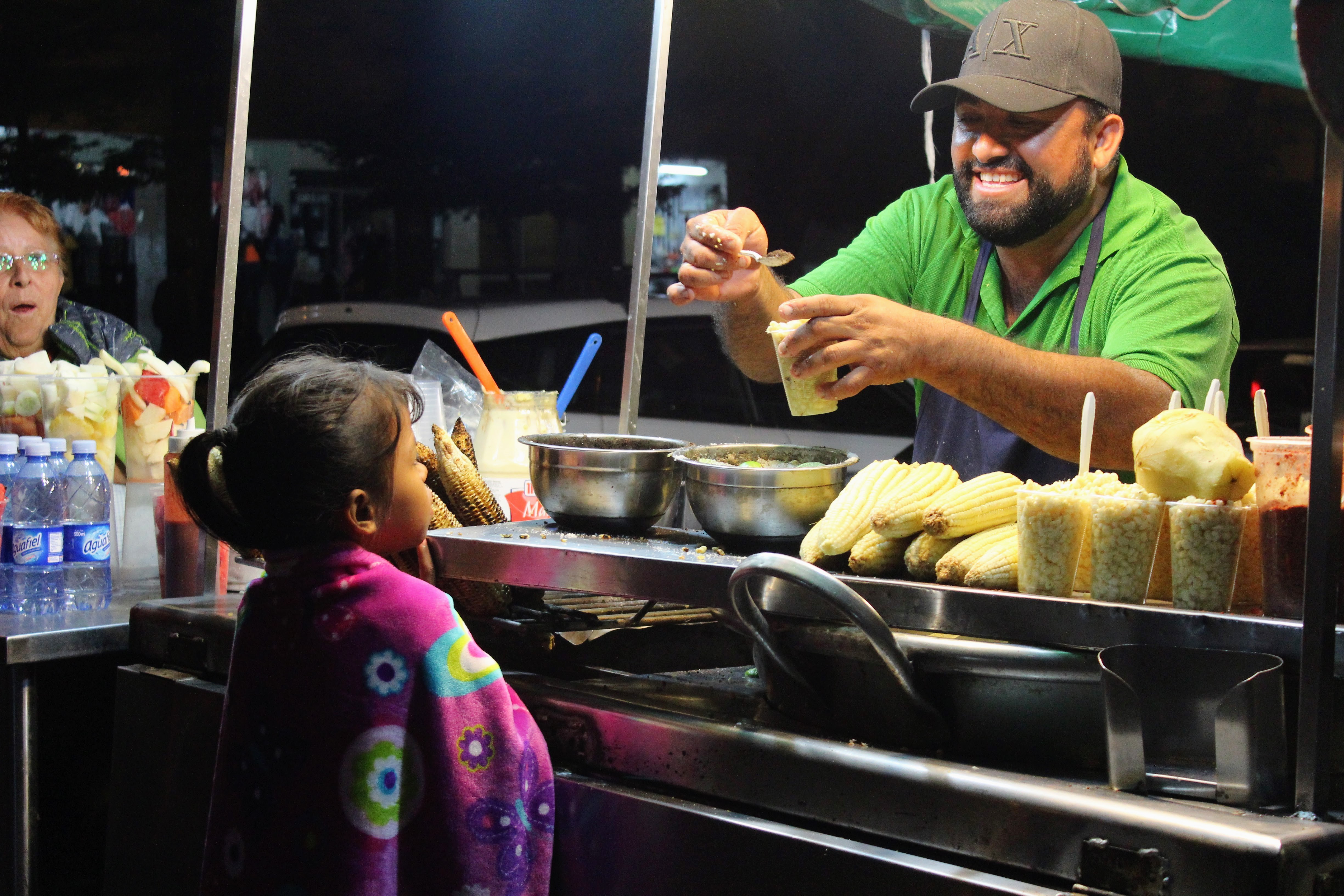 People we met here are respectful and polite. Vendors on the street are never pushy, and saying "no" once is enough. Despite high levels of violent crime, the level of aggression in public spaces is actually very low. During our 3 months here, no one has ever been rude to us. Come to think of it, I haven't seen anyone being rude to anyone. We have been in 4 states across the country, and everywhere we went, the atmosphere was warm and friendly. We never felt that we were treated unfairly or taken advantage of, on the account of being foreigners. The only reason we kept our guard, was locals that were constantly reminding us to stay safe. "Don't let your boy run away like that" said to me one woman in Guadalajara supermarket on the outskirts of the city. "Seguridad" (safety) is on everyone's lips.
Mexicans have no illusions. They talk unequivocally about corruption and their distrust of country's institutions. "Do you have any hopes that something would change in the future?" I asked one day a Mexican friend I met in Guadalajara. "No, not really" he answered laughingly. "This is Mexico, this is how things are here". In recent poll, 94% of Mexicans said that they think the country is moving in the wrong direction, making them the most disillusioned nation in the world. But this isn't translated into anger or melancholia. It's just a fact of life that people accept and live with, out of healthy pragmatism and humility rather than apathy or passivity.
Another thing that surprised me was seeing so many middle-aged couples being affectionate with each other. On a train to Tequila we sat in front of a middle-aged couple from Guanajuato, that were holding hands the whole ride. I also can't forget an older couple in San Miguel de Allende that were kissing passionately, while their teenage children were looking at their smartphones nearby. Older couples dancing together in squares and parks on Sunday evenings is a usual spectacle here.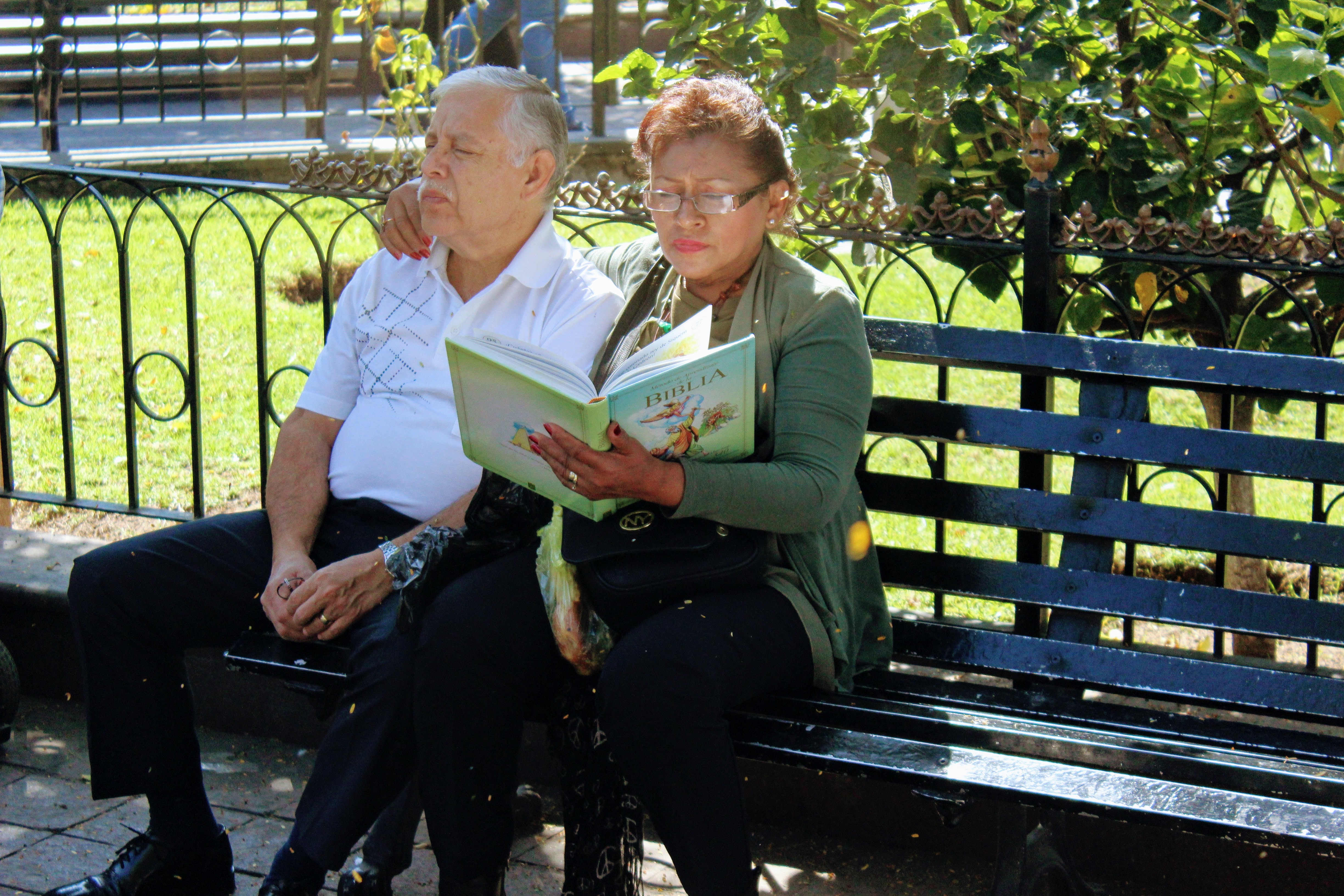 Mexicans Distrust Their Institutions
The people in Mexico absolutely distrust their government institutions. The police, the army, the courts – no one expects anything good from them.
In Merida, the Uber driver that was supposed to take us to the airport on the morning of our departure from the city, told us he can't go there. "They will take my car, and I will never see it again. They already have my license plate". "They" are the police who work together with the local taxi drivers in the city. They intimidate Uber drivers, confiscate their cars and can even jail them for a week.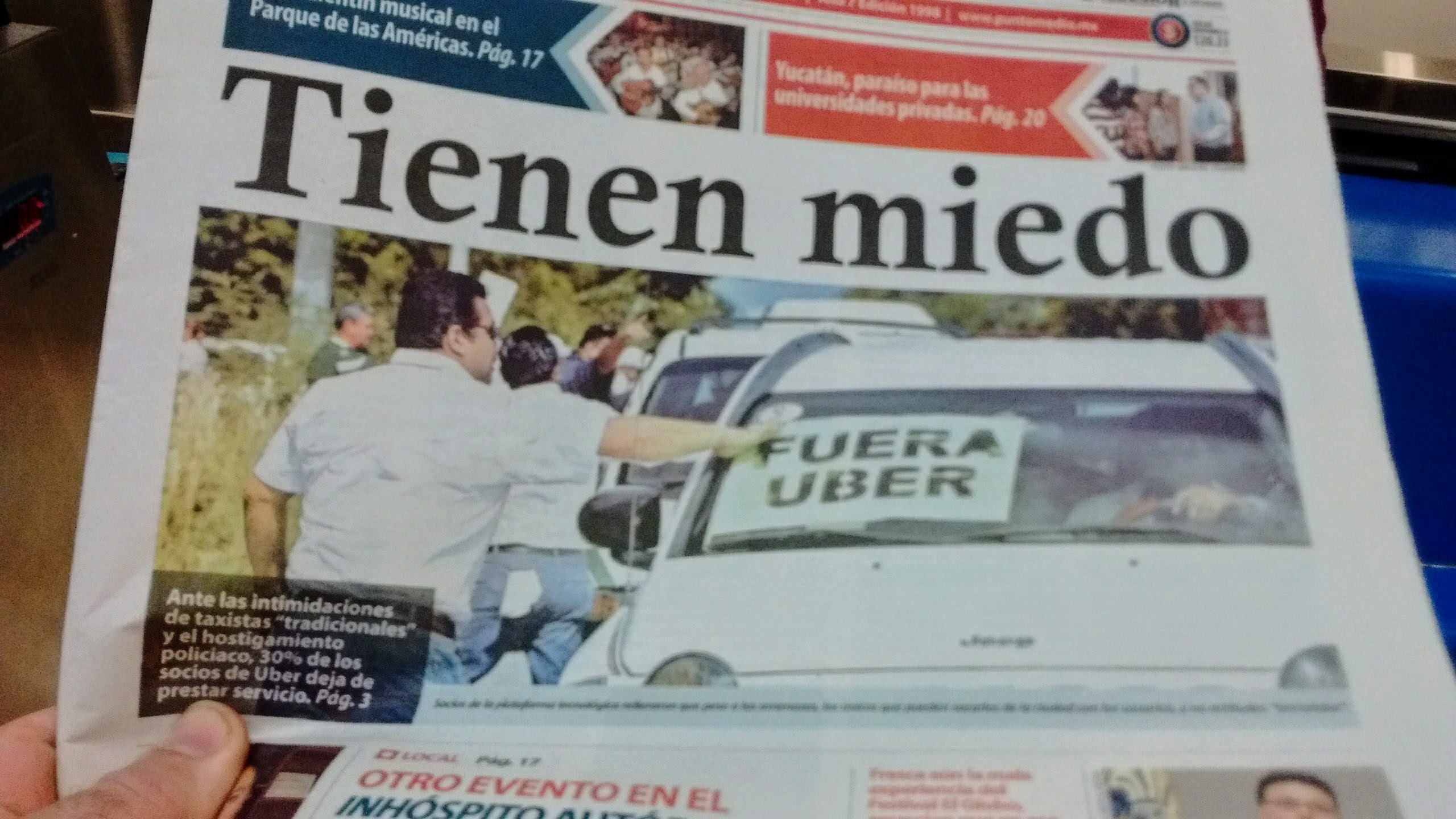 I asked several Mexicans whether they can recall a president whom they liked. I didn't get any names. "They are all corrupt" was the usual answer. Of course politicians are disliked everywhere. But here in Mexico a president is also often regarded as a powerless figure, unable or unwilling to fix the biggest problem in the country: the prevalent corruption.
Somewhat surprisingly at first, a career in law seems to carry a lot of prestige in Mexico. When I asked one taxi driver in Guadalajara why his daughter decided to study law, he answered (I suspect only half-laughingly) that lawyers can make lots of money defending narco-barons.
***
After traveling from Guadalajara to Merida and back to San Miguel de Allende, we'll finally arrive to Mexico City in a week. We were too timid to start our Mexican journey with this urban and cultural giant, but now I think we are ready. More to come!