After spending the first day on the Pacific in Puerto Vallarta, we drove the next day south along the coast, and soon arrived to Boca de Tomatlan. A small fishing village resting on jungle-covered mountain slopes, it's as far from your idea of typical Mexico as it gets.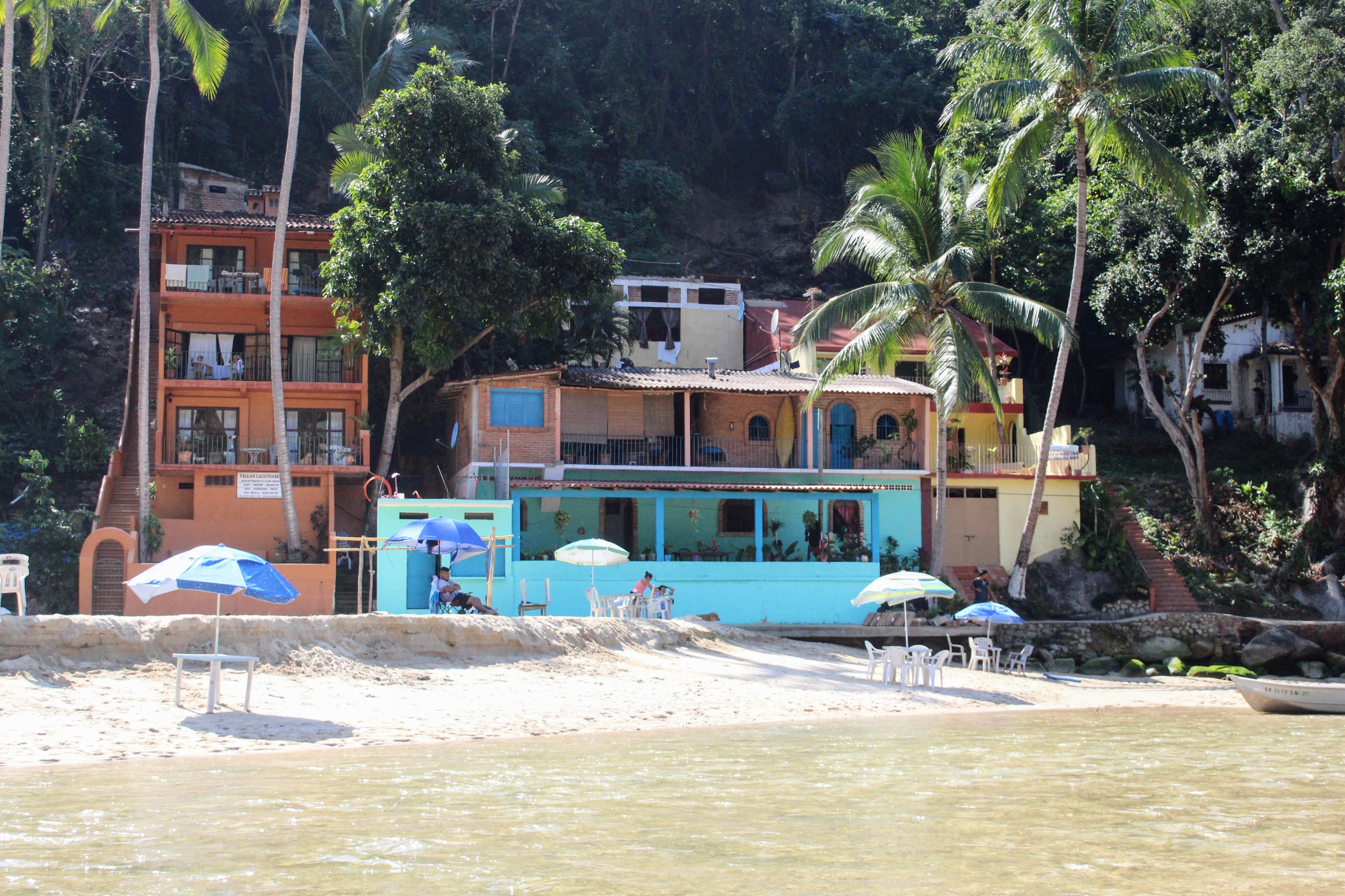 Although some fishing must go on here (all of the fish in local eateries are caught here), the village looks more like an exotic getaway.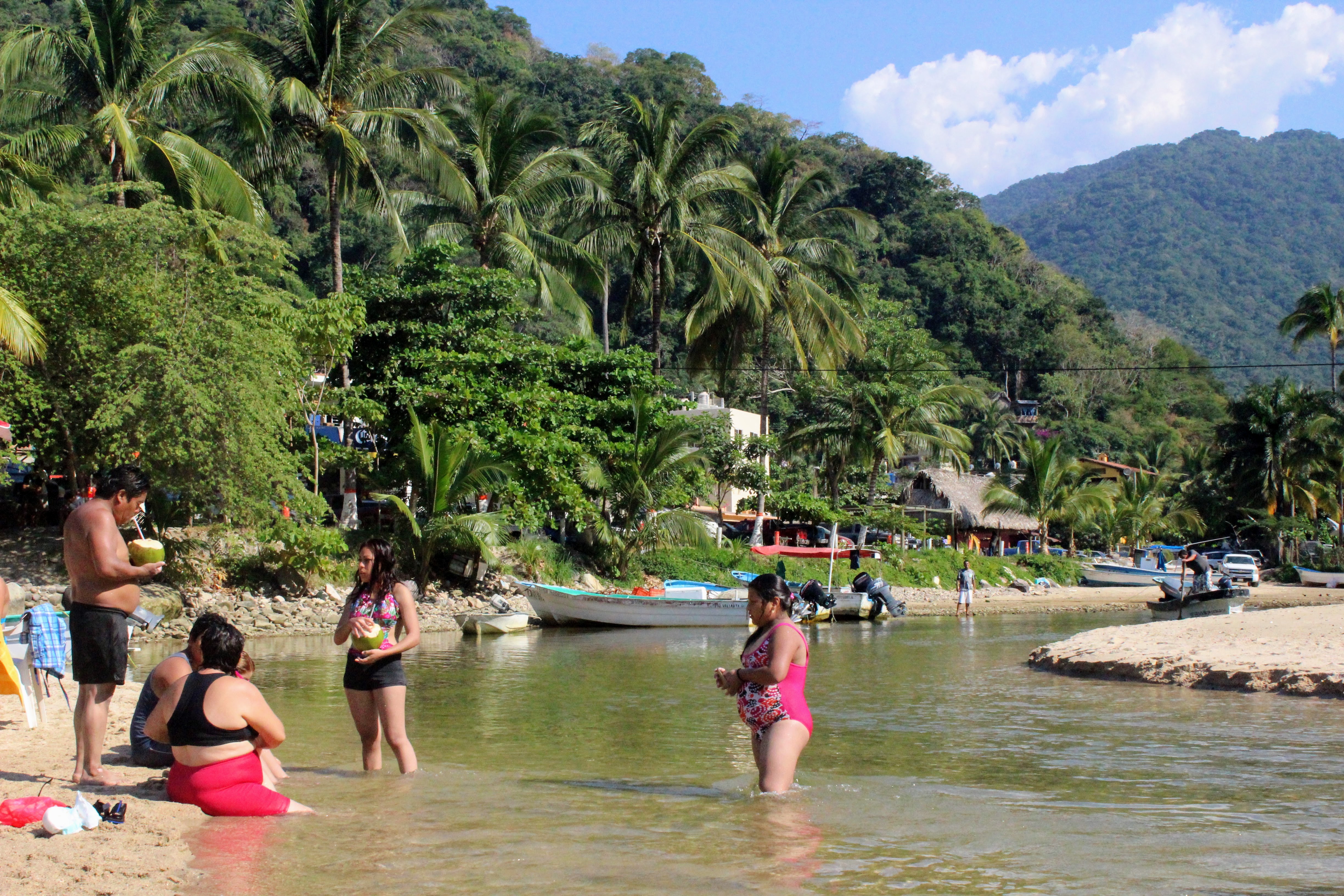 A colony of small white herons called Snowy Egrets has a permanent residence here.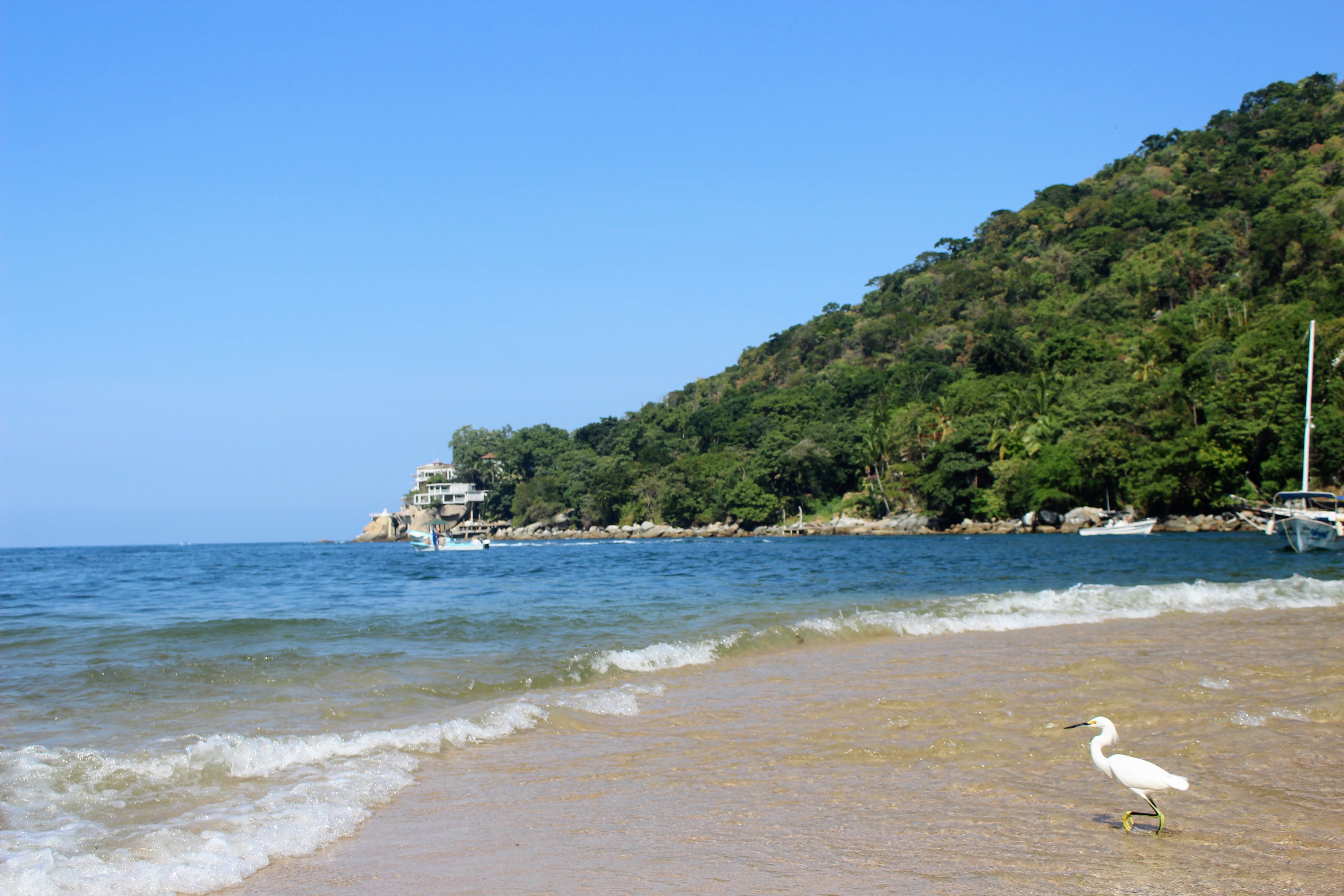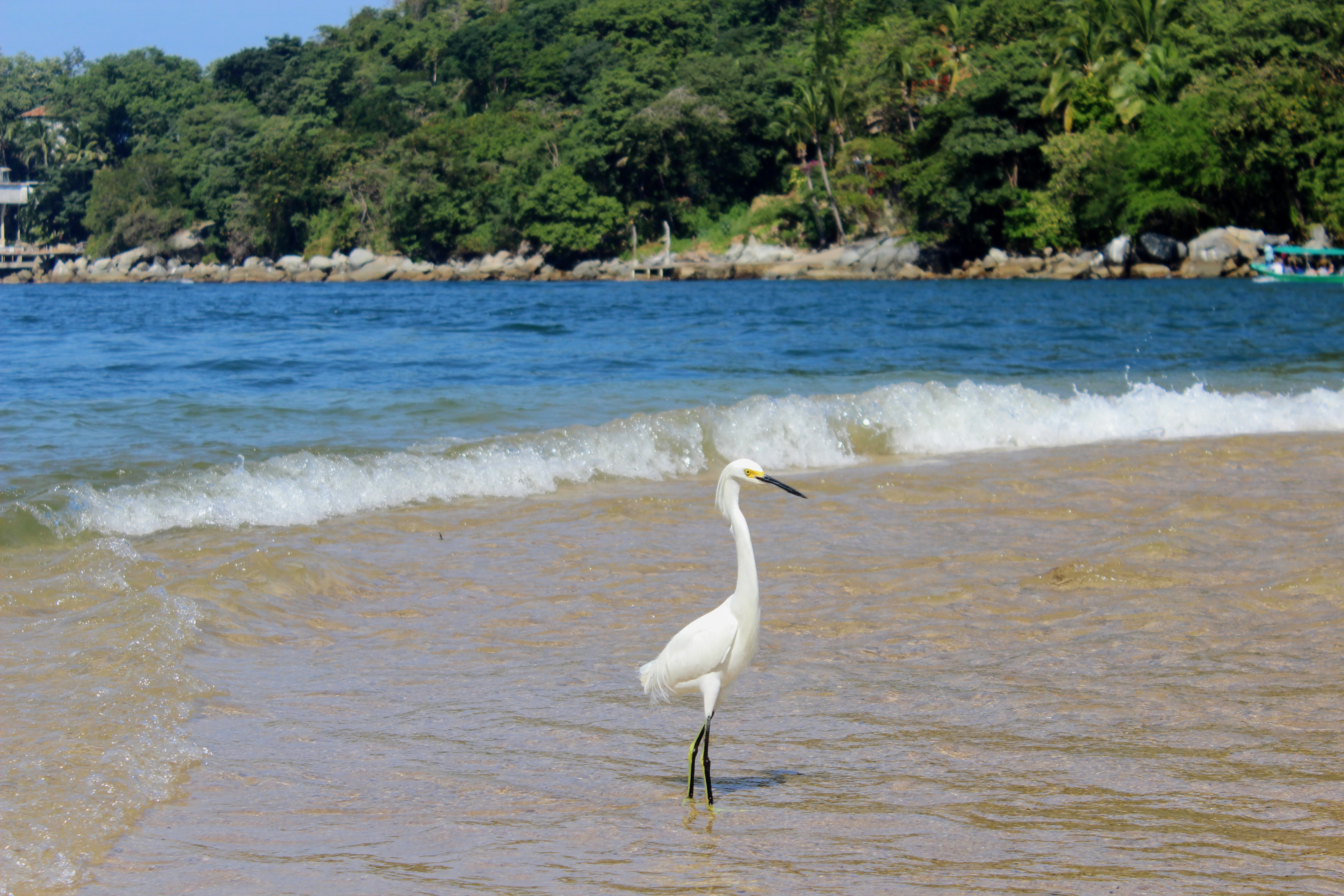 After spending the morning hours on the beach building sand castles and enjoying sweet pineapples, we were ready to move on. Water taxis waiting in the lagoon were leaving every hour to Yelapa, a remote village accessible only by water. Without thinking much, we got a ticket and boarded a boat.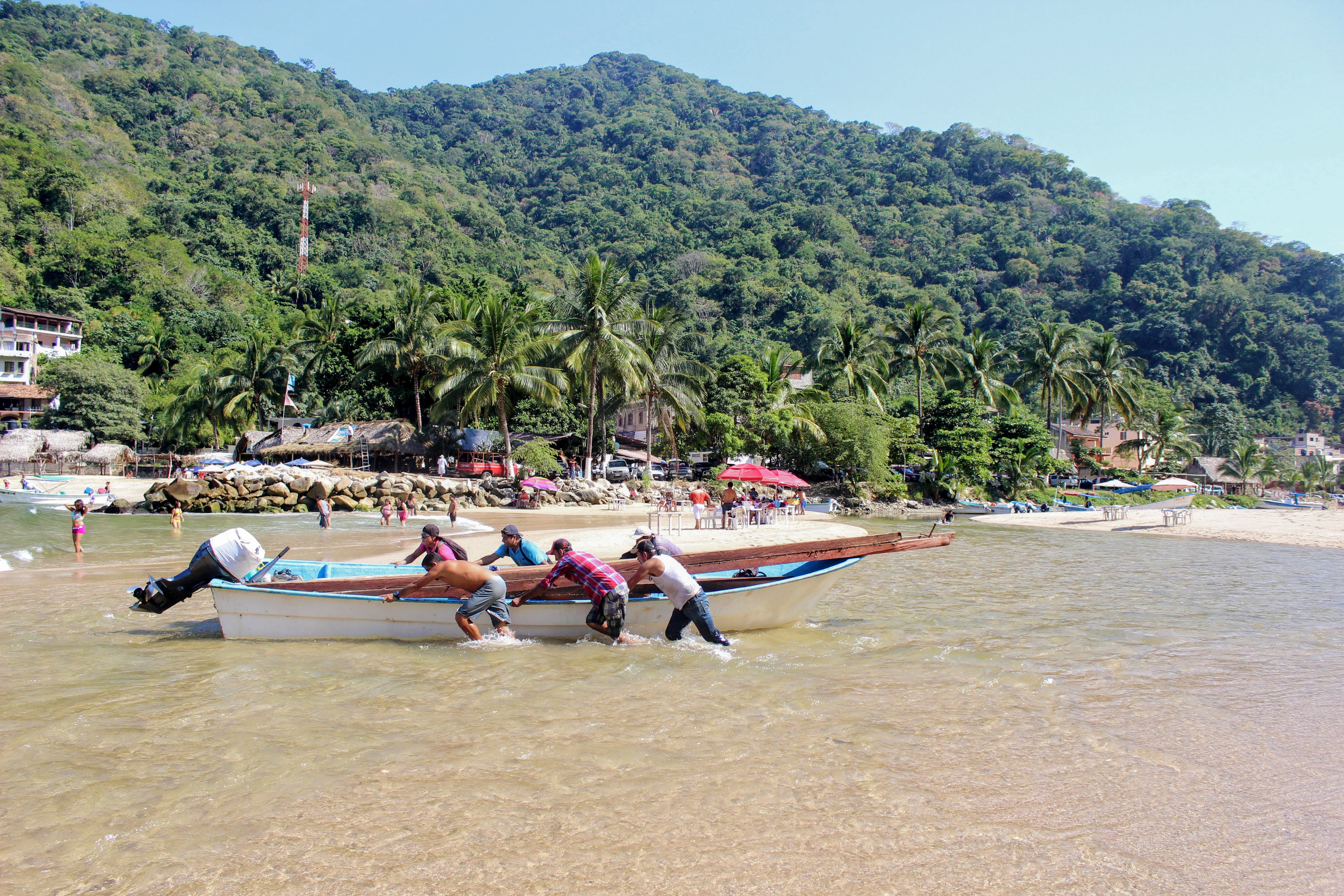 Water Taxi sounds more or less respectable. But without any life jackets on the boat, speeding mercilessly as if it was water motorbike, bumping and throwing the passengers up and down, the ride was downright scary. Oxanna's face in the last seconds of the video tells the whole story.
Thanking all the gods it was over and promising ourselves never again to take boat rides in this part of the world, we were on the beach. Underwhelmed by what looked like a typical touristy spot, we didn't intend to spend here more than 2 hours.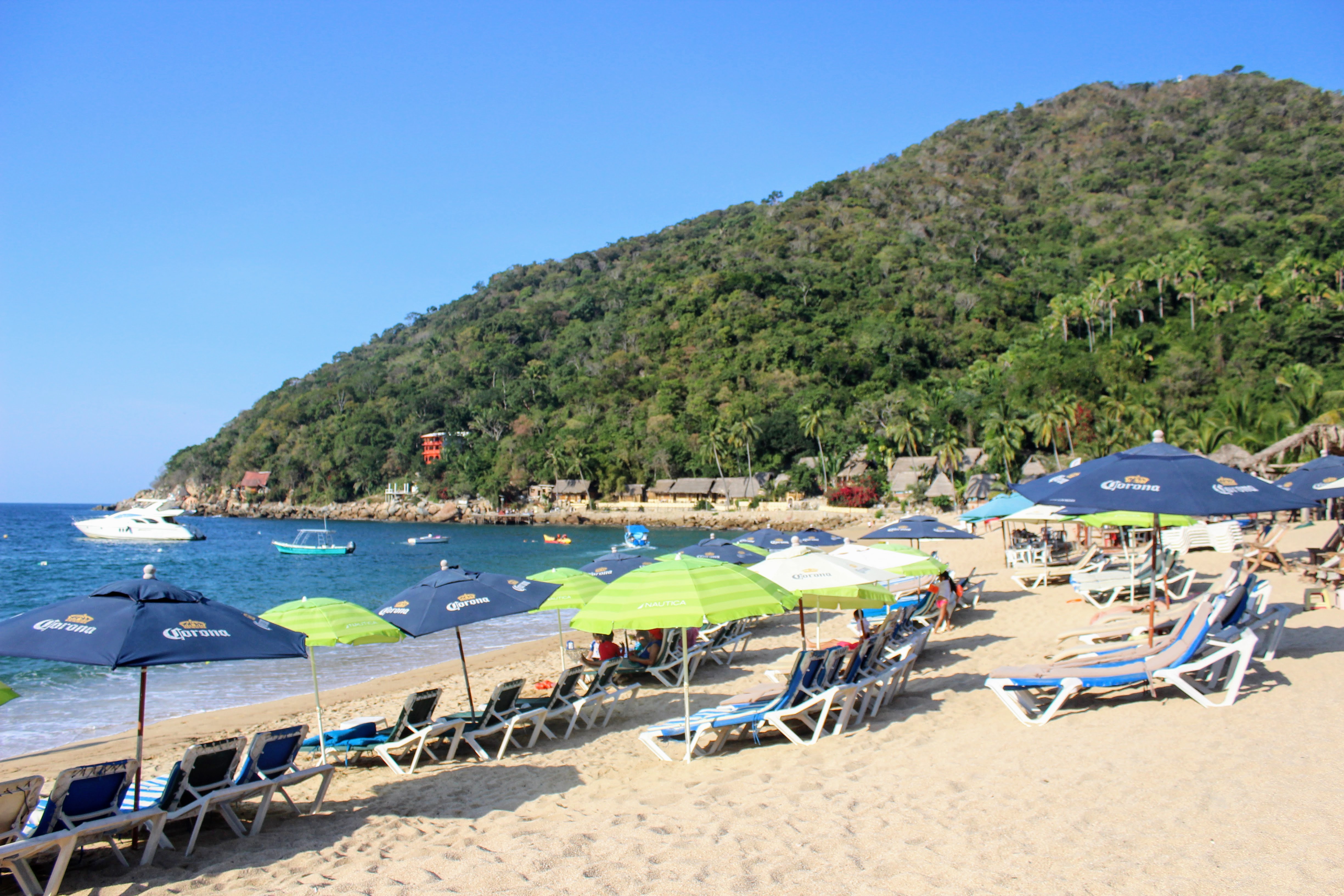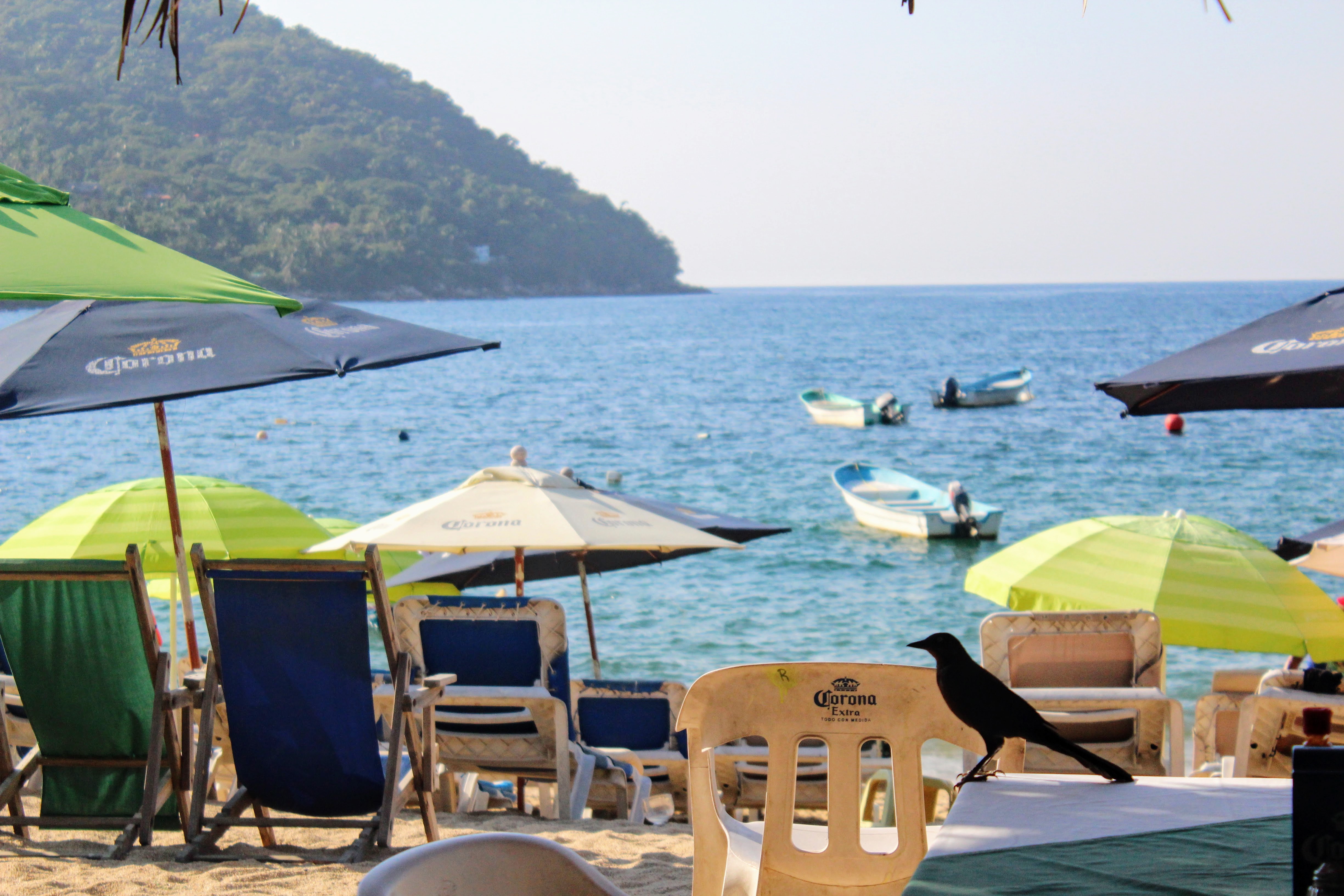 Taking our time having lunch on the beach, we realized we had just half hour left to explore Yelapa. Expecting to come back to the dock shortly, we went for a quick stroll on the beach.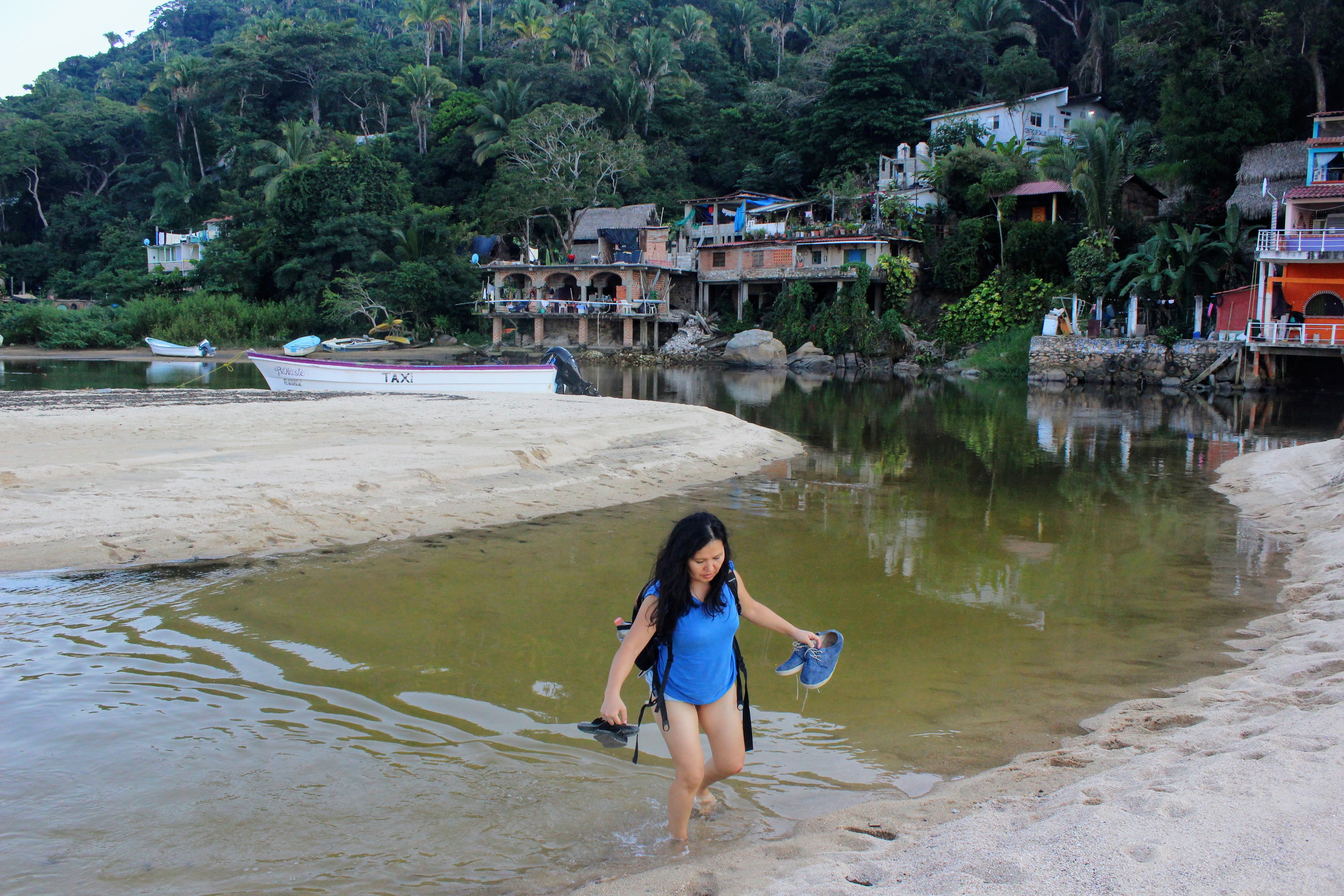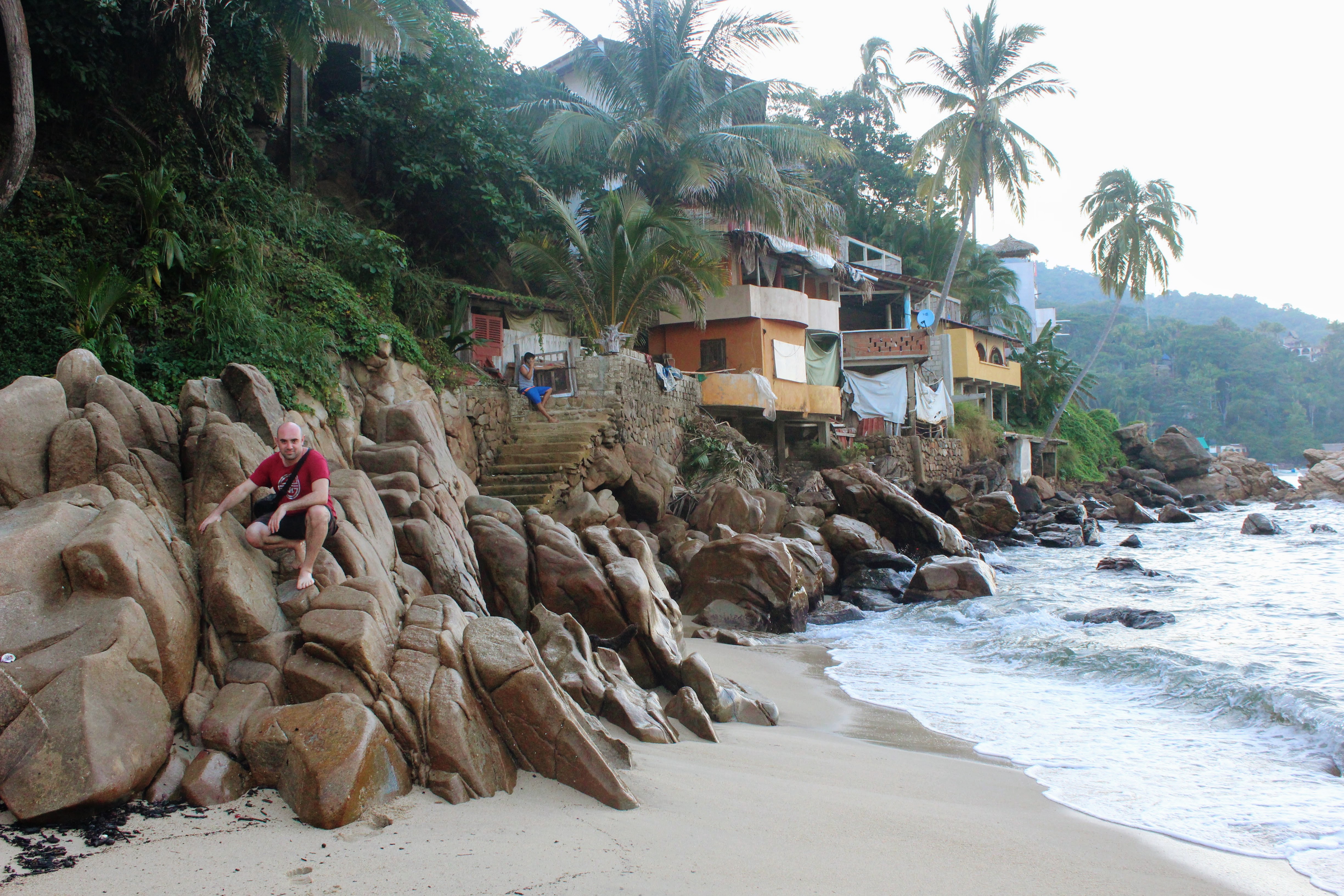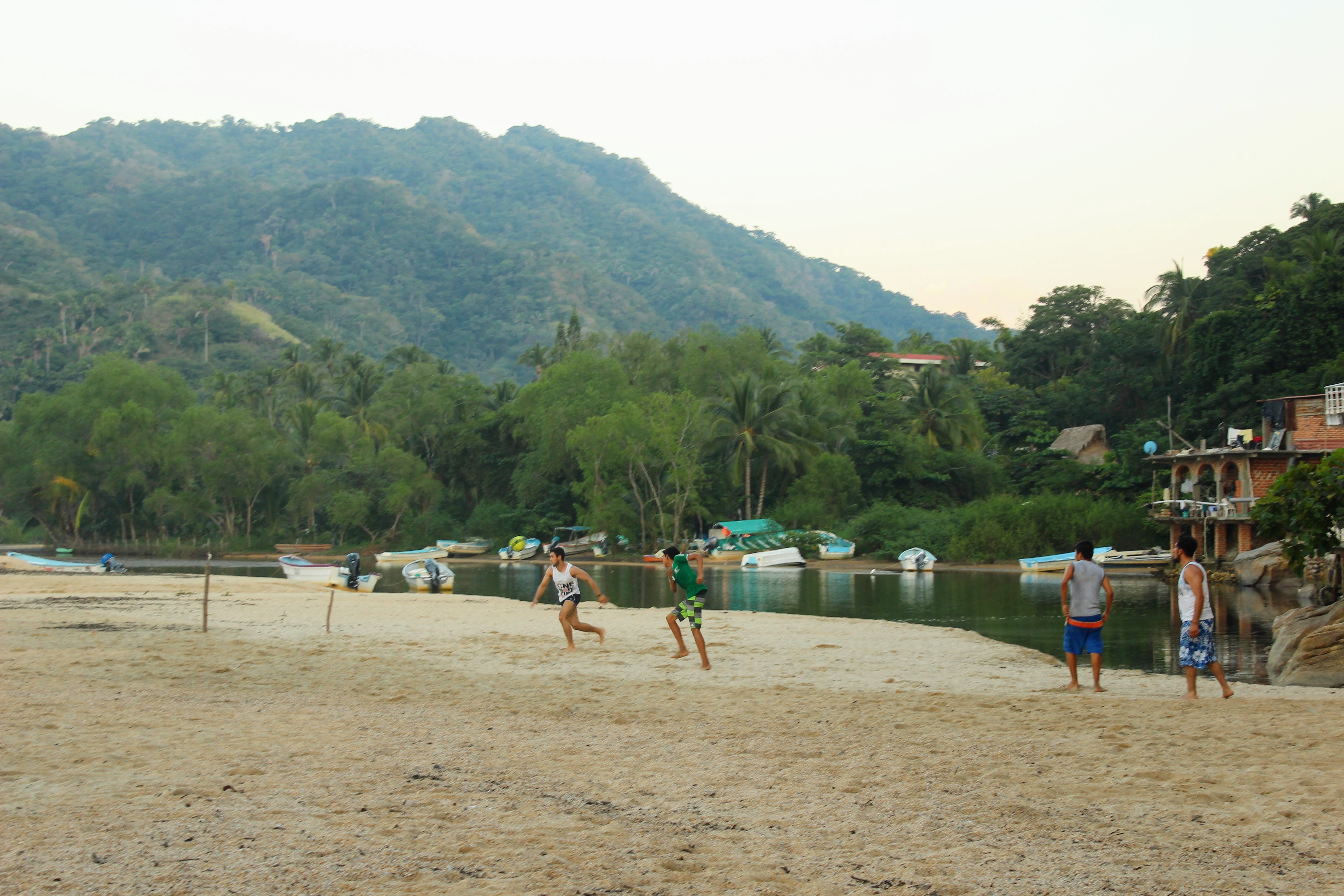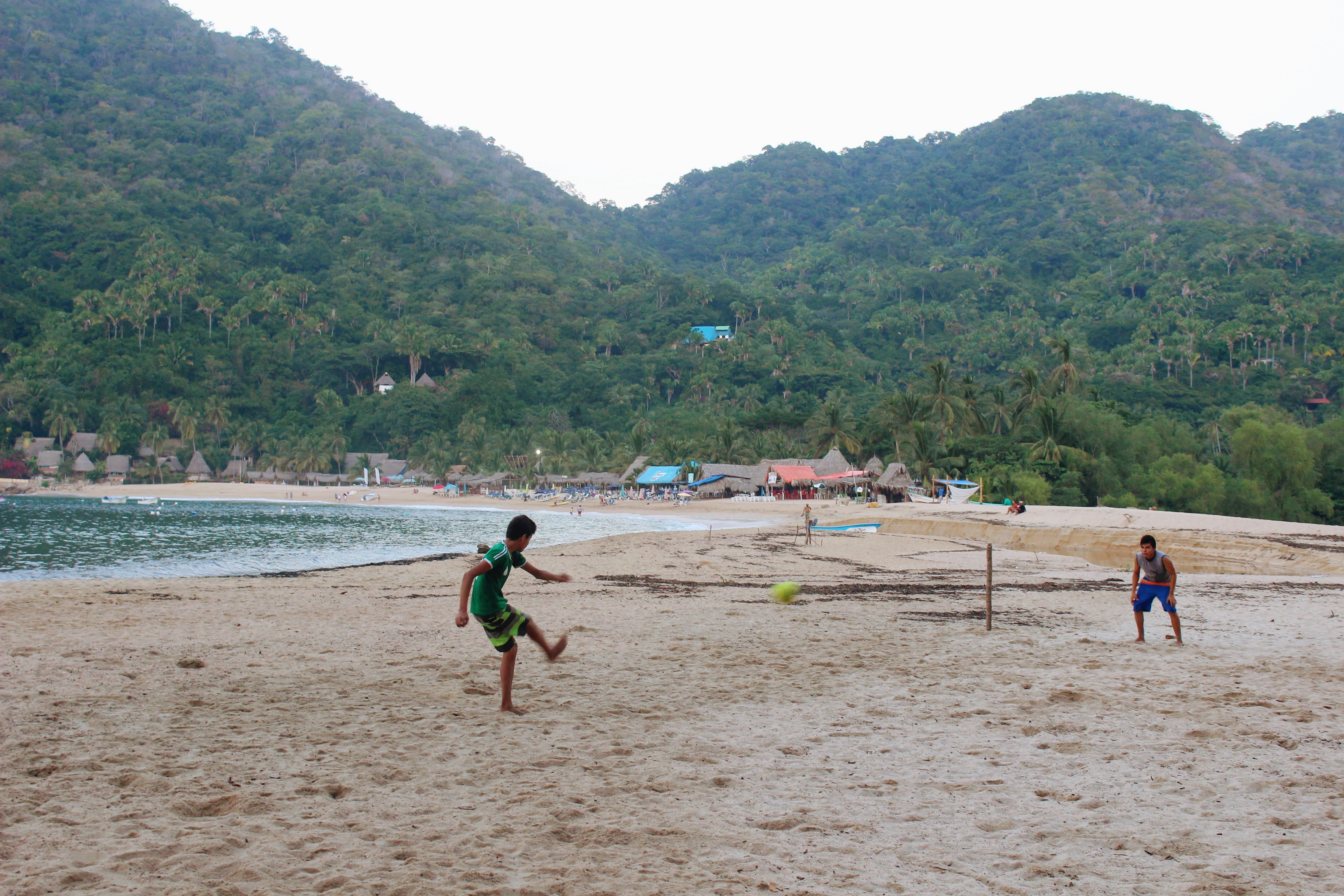 Drying laundry, narrow stairs between familial houses standing on rocks, kids playing football. Quickly we realized there was something else going on here. Meters from the beach, the village was living its own mundane life. And something about it was enchanting.
At that moment we realized we couldn't leave just yet. So I went to find accommodation in the village, and an hour later we were looking down at the lagoon from a spacious apartment in one of the houses on the shore. The boat back will have to wait till tomorrow.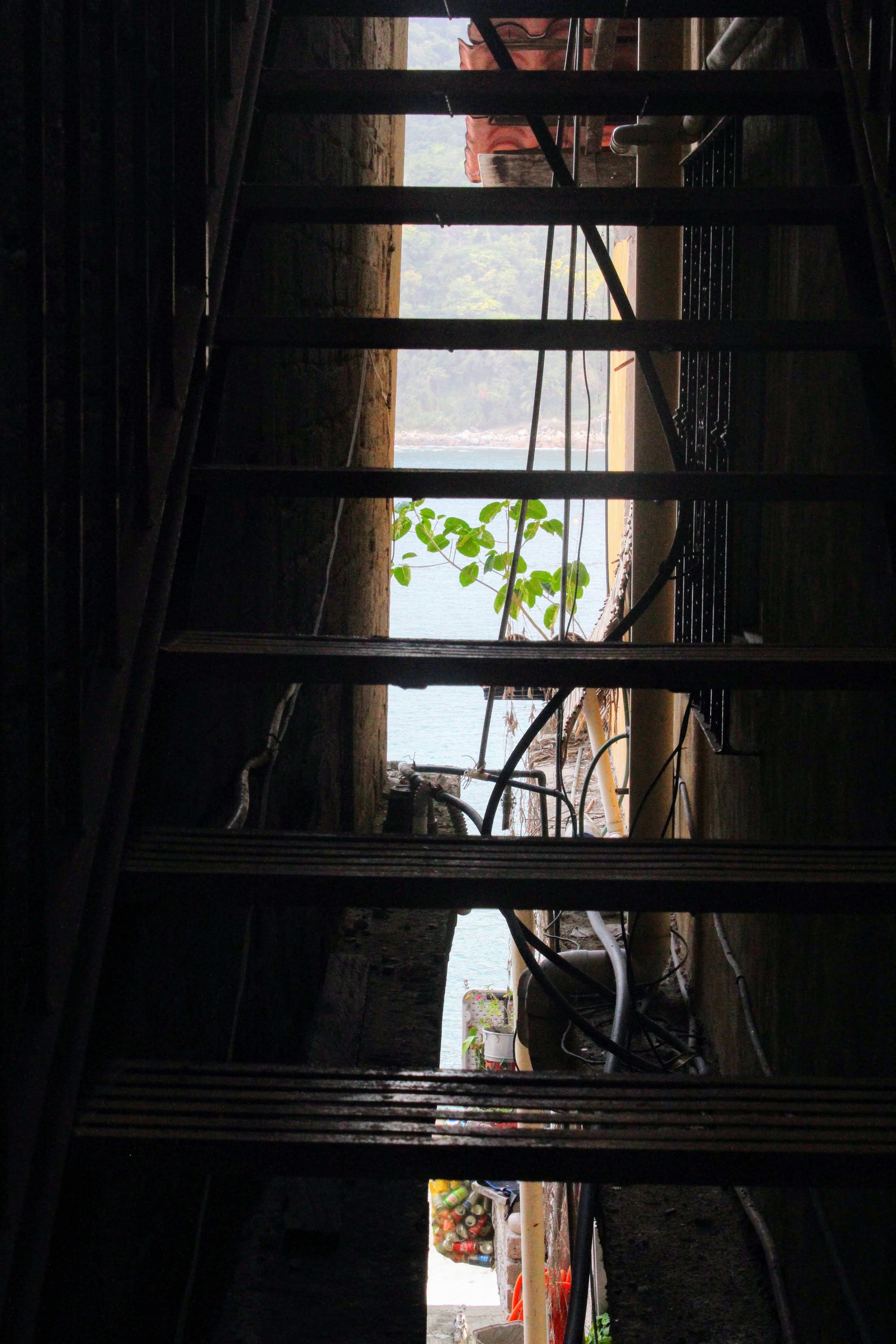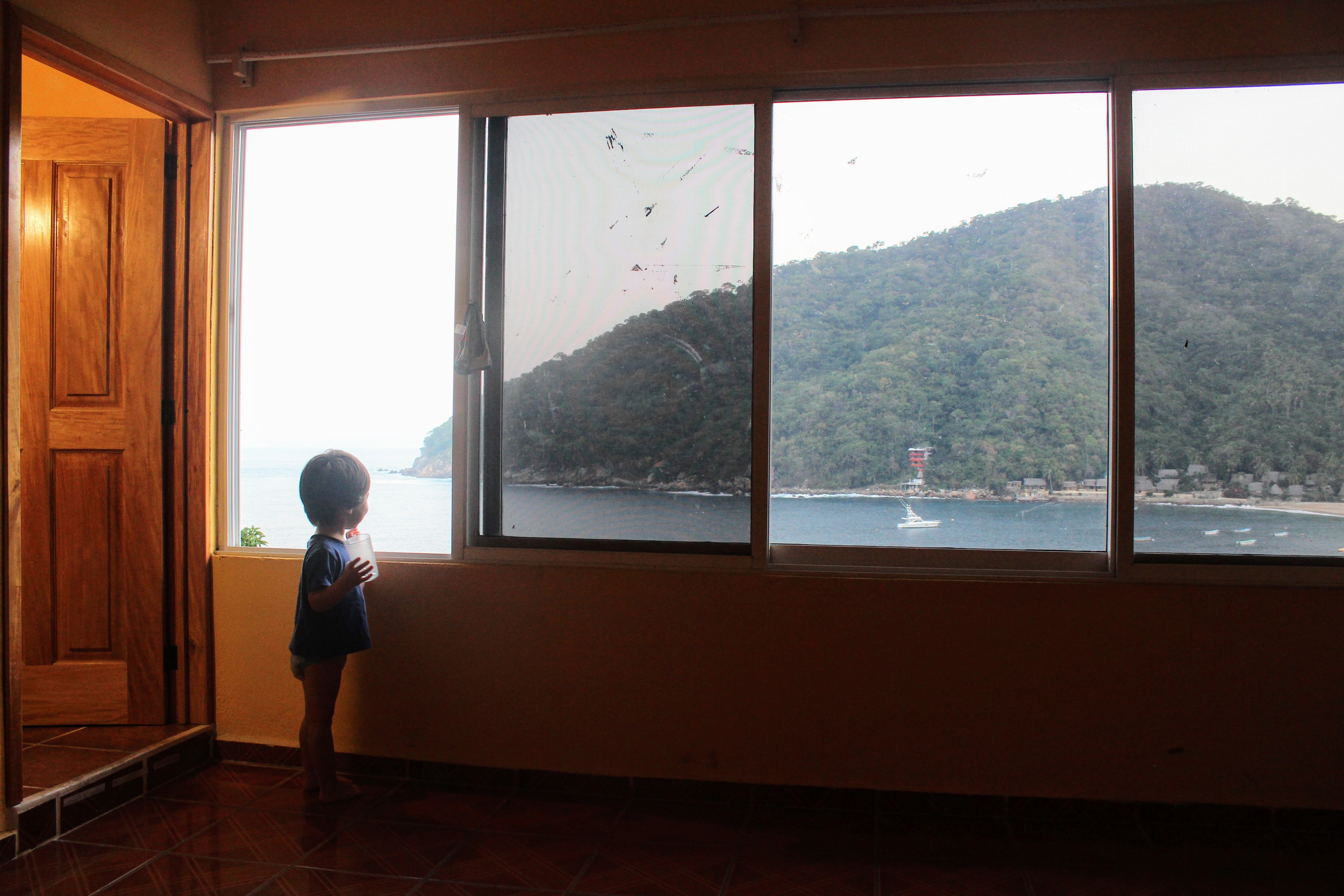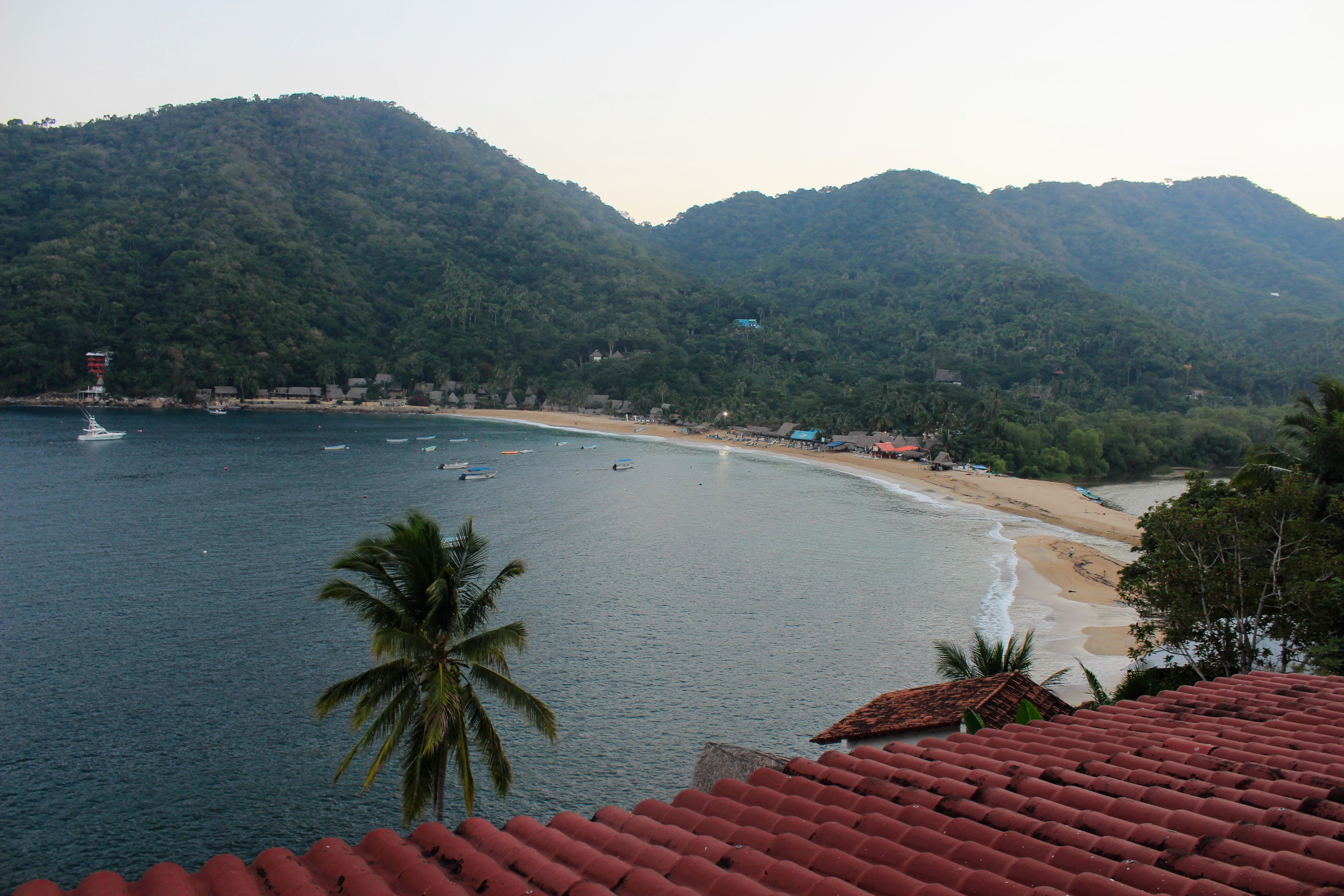 The sun soon set over Pacific, and Yelapa grew dark. With hardly a handful of street-lights lighting the way, I managed to find my way to a small pub, where local football was on TV. While Oxanna and Ayan were sleeping to the sounds of the ocean, my evening ended with a cold beer and glorious 5:0 win of orange against blue.
Next morning we went to find the waterfall, advertised by little signs throughout the village.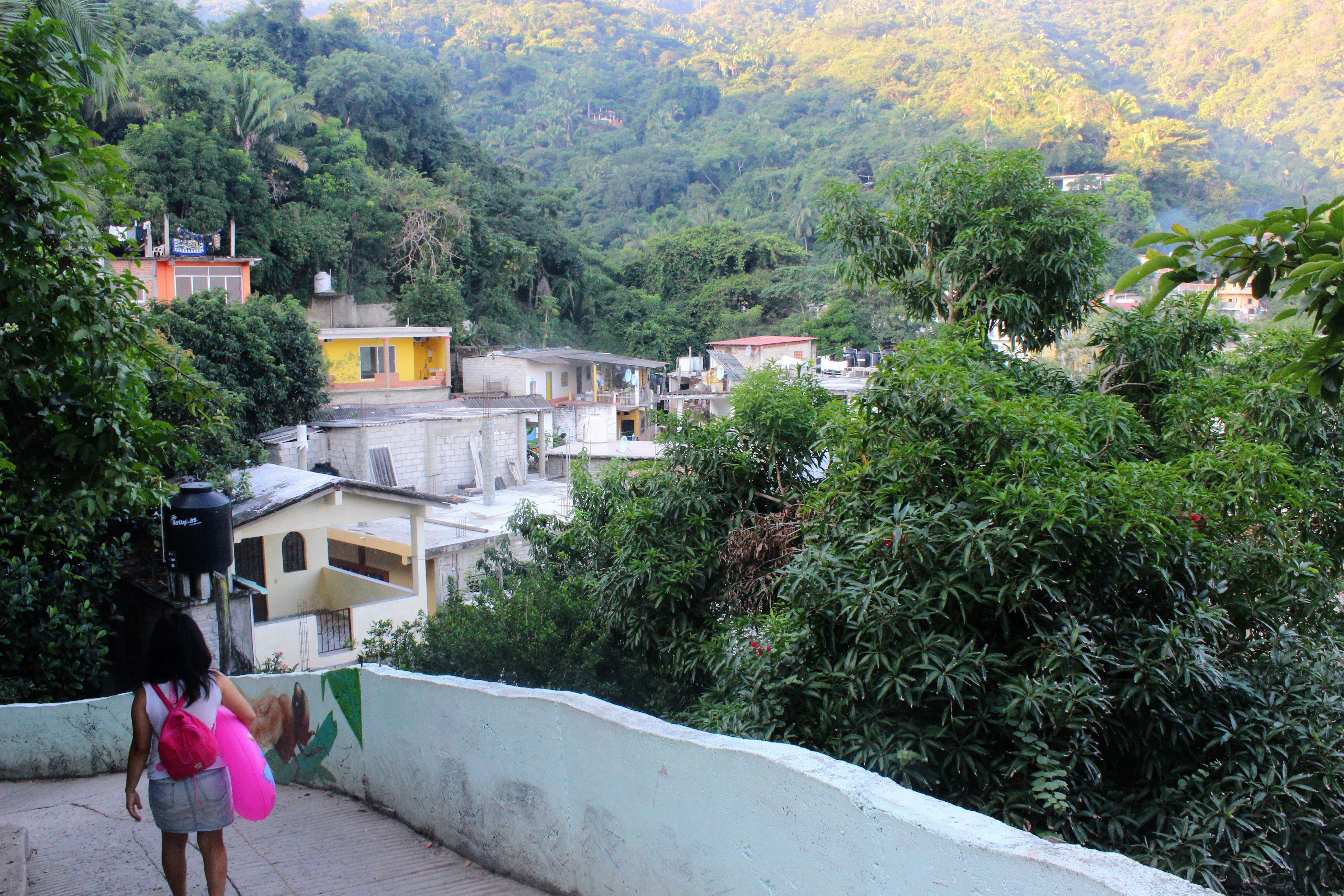 Yelapa's winding streets is maze of narrow passages and stairs surprising you at every turn. Is this a private passage to someone's home or a public street? Often, you aren't sure.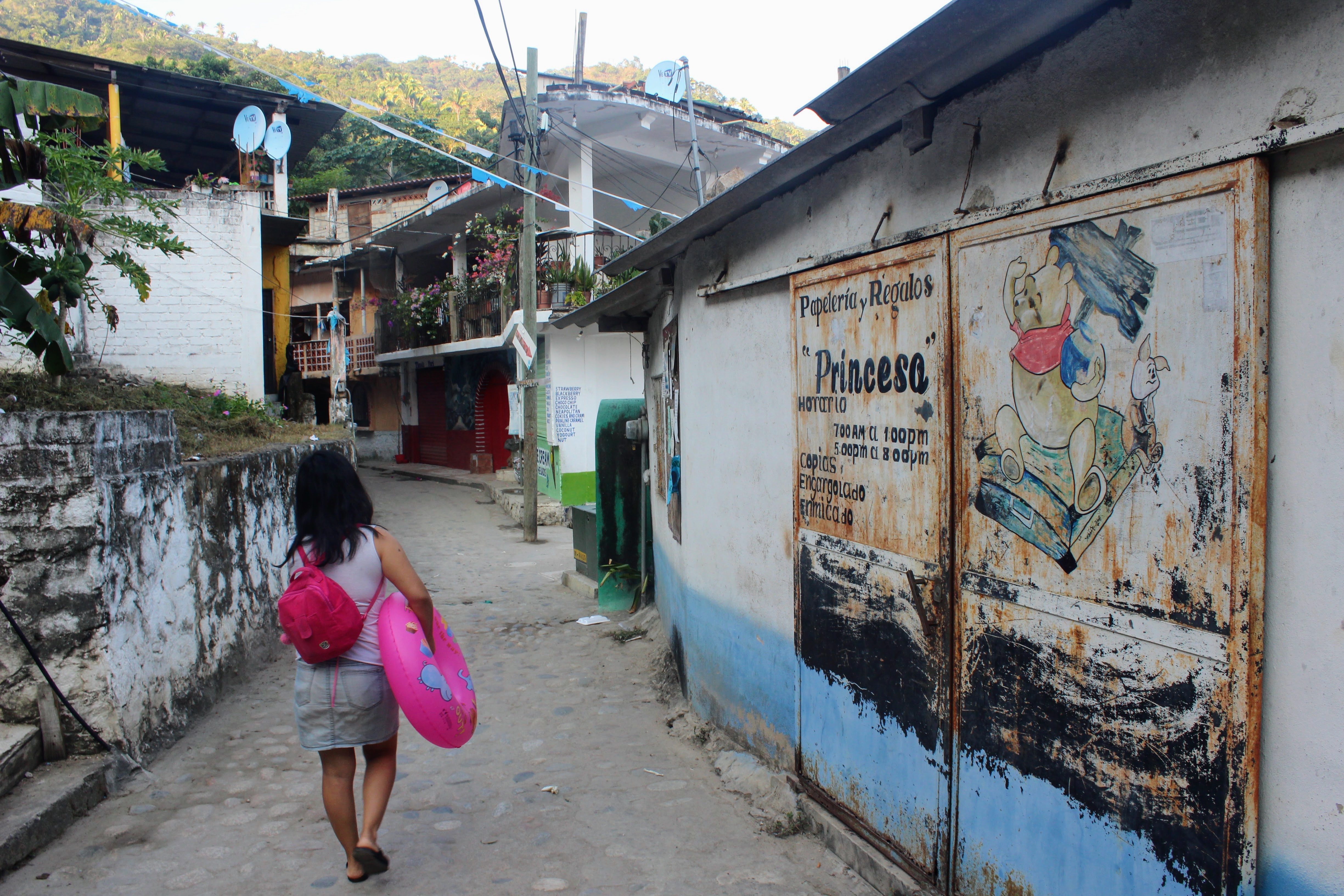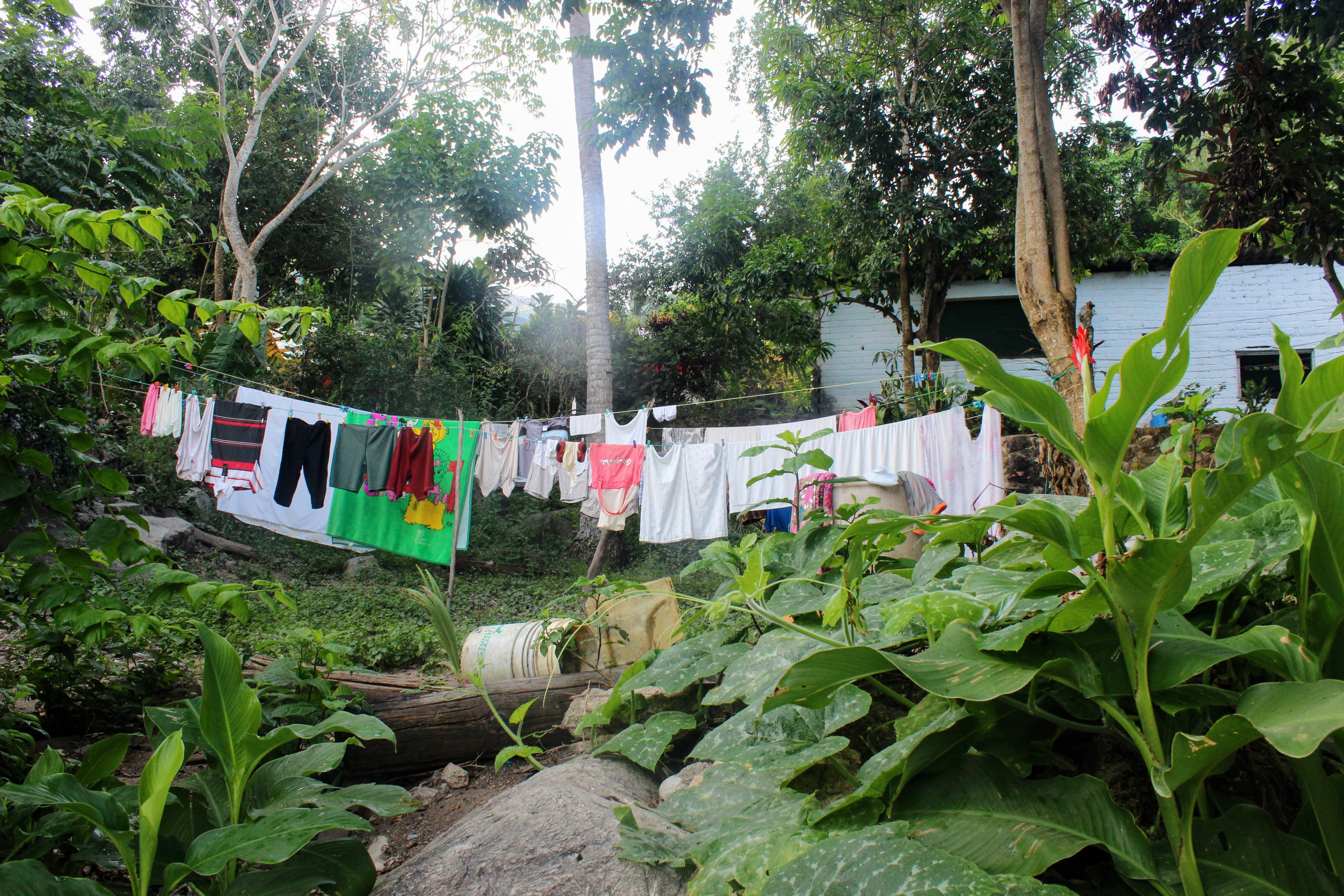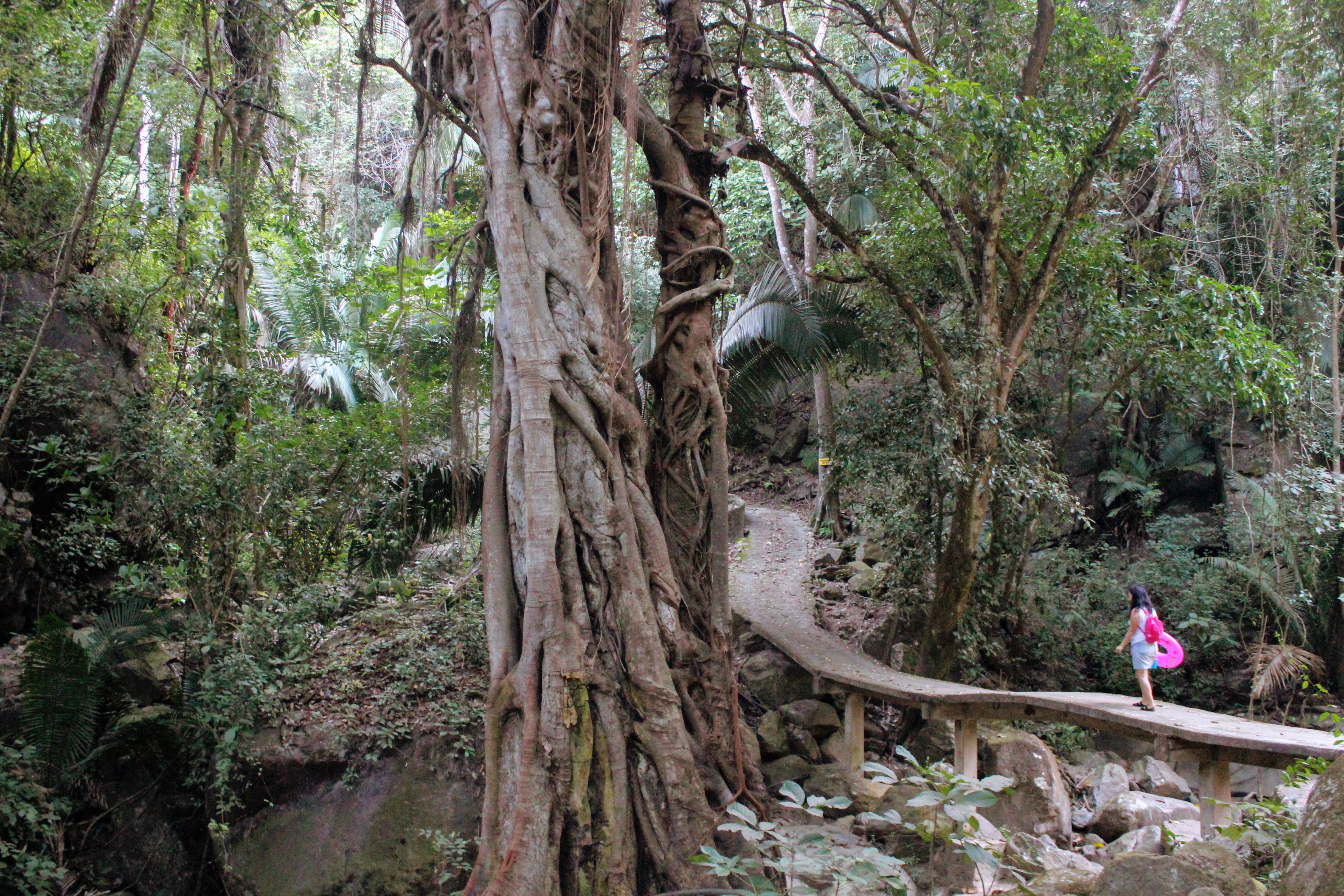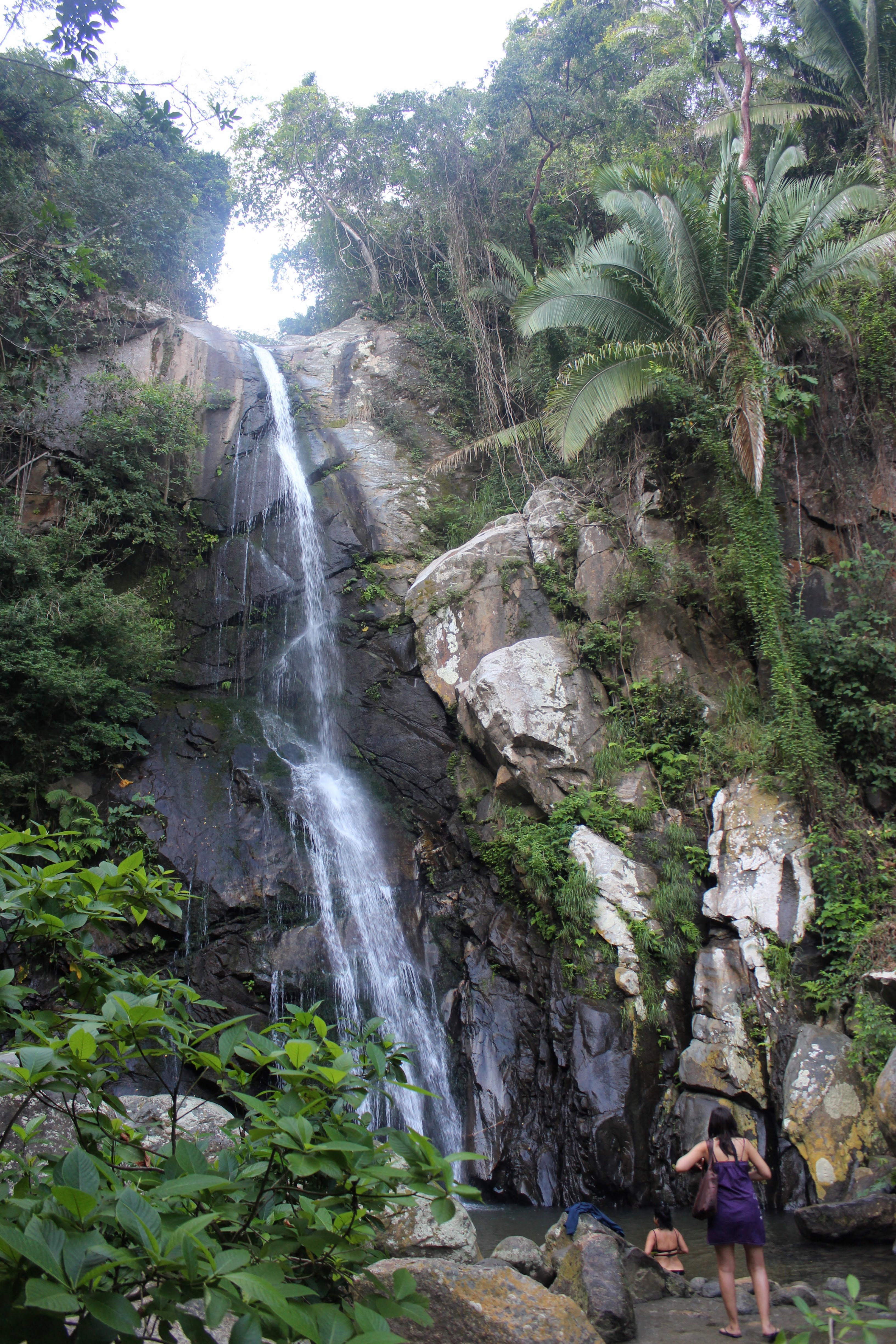 On our way back from a cold, refreshing shower in the waterfall, the lush, tropical vegetation has revealed itself in its morning glory.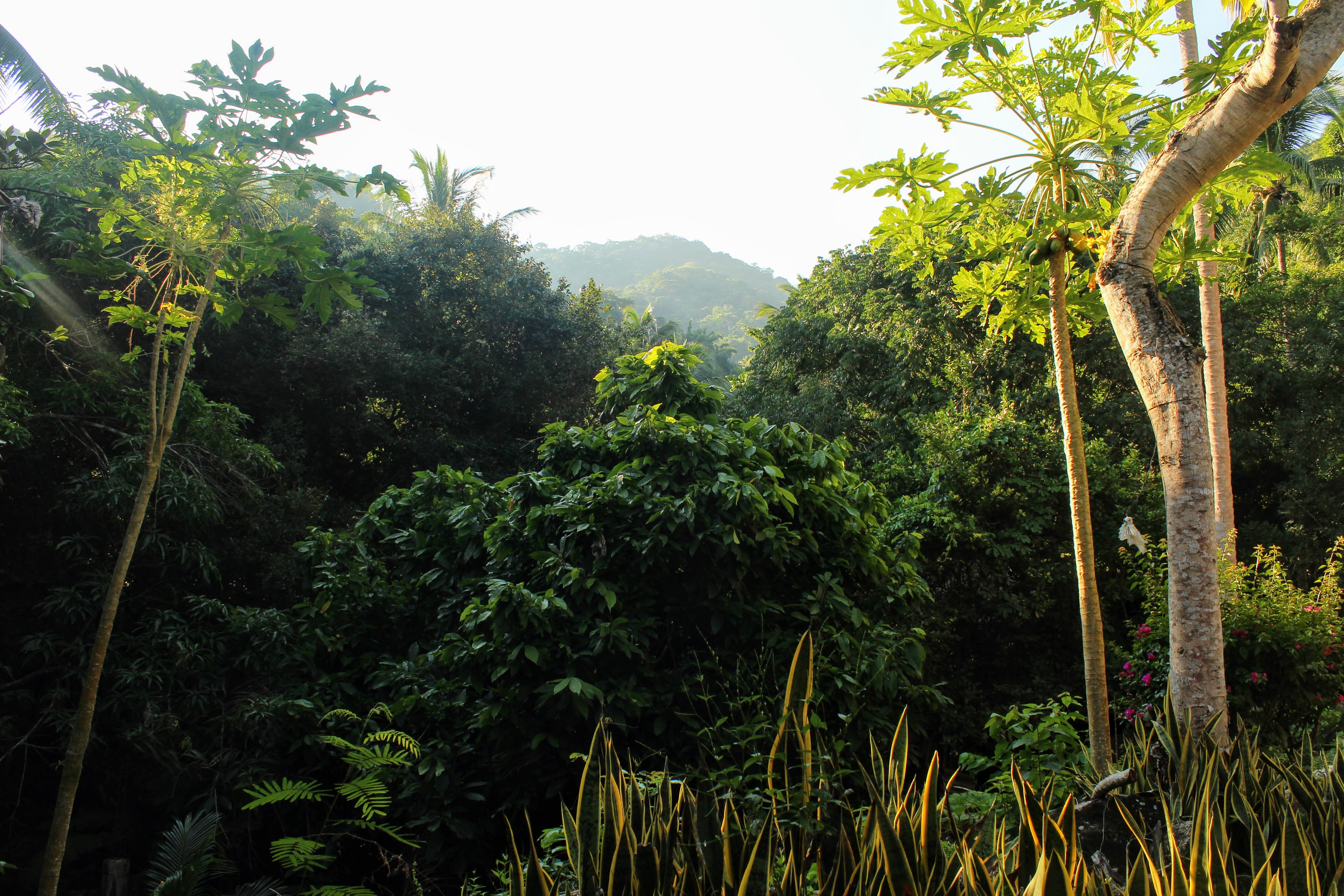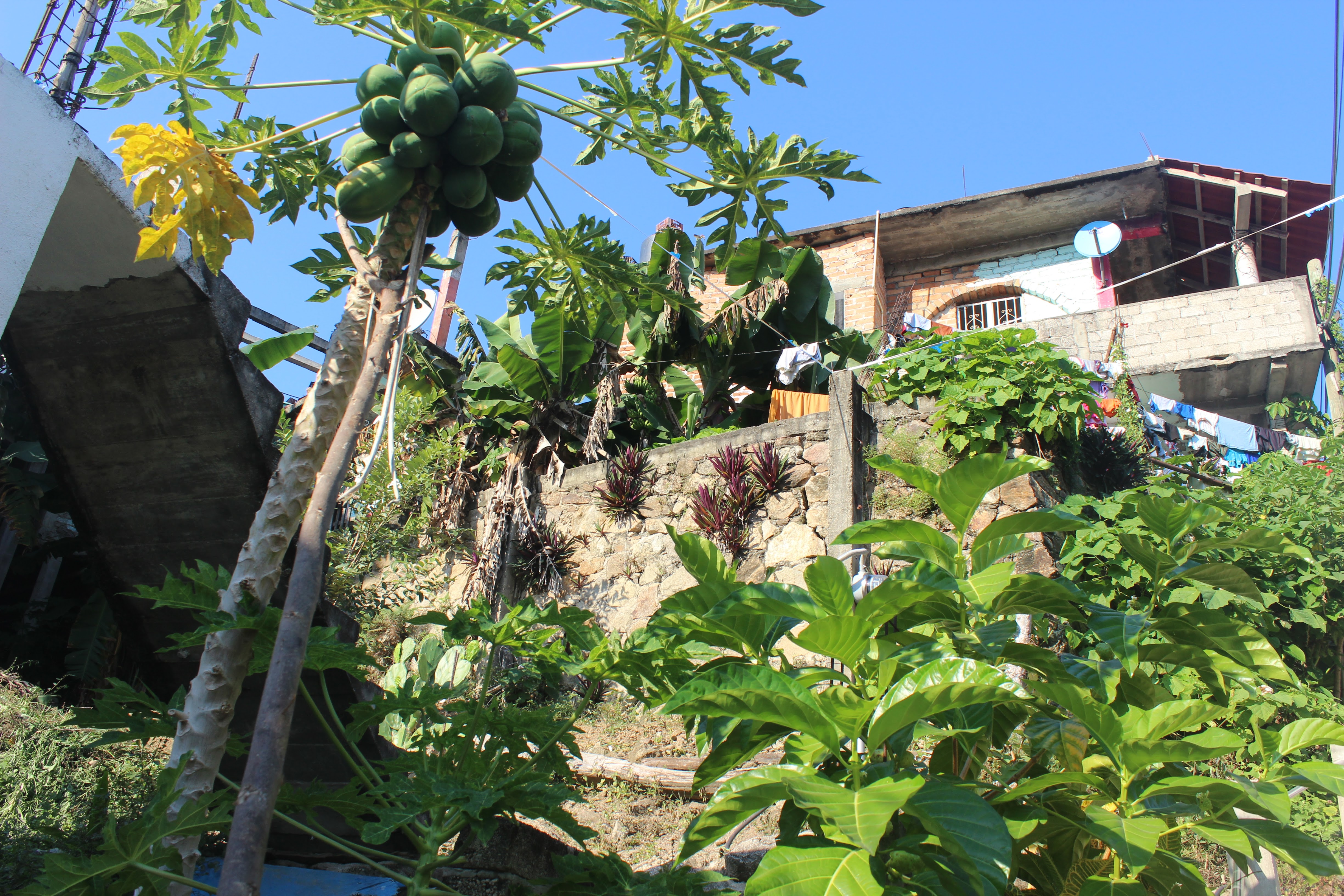 After a breakfast in a cosy cafe, Oxanna and Ayan went to the beach, and I had some more time to wander around.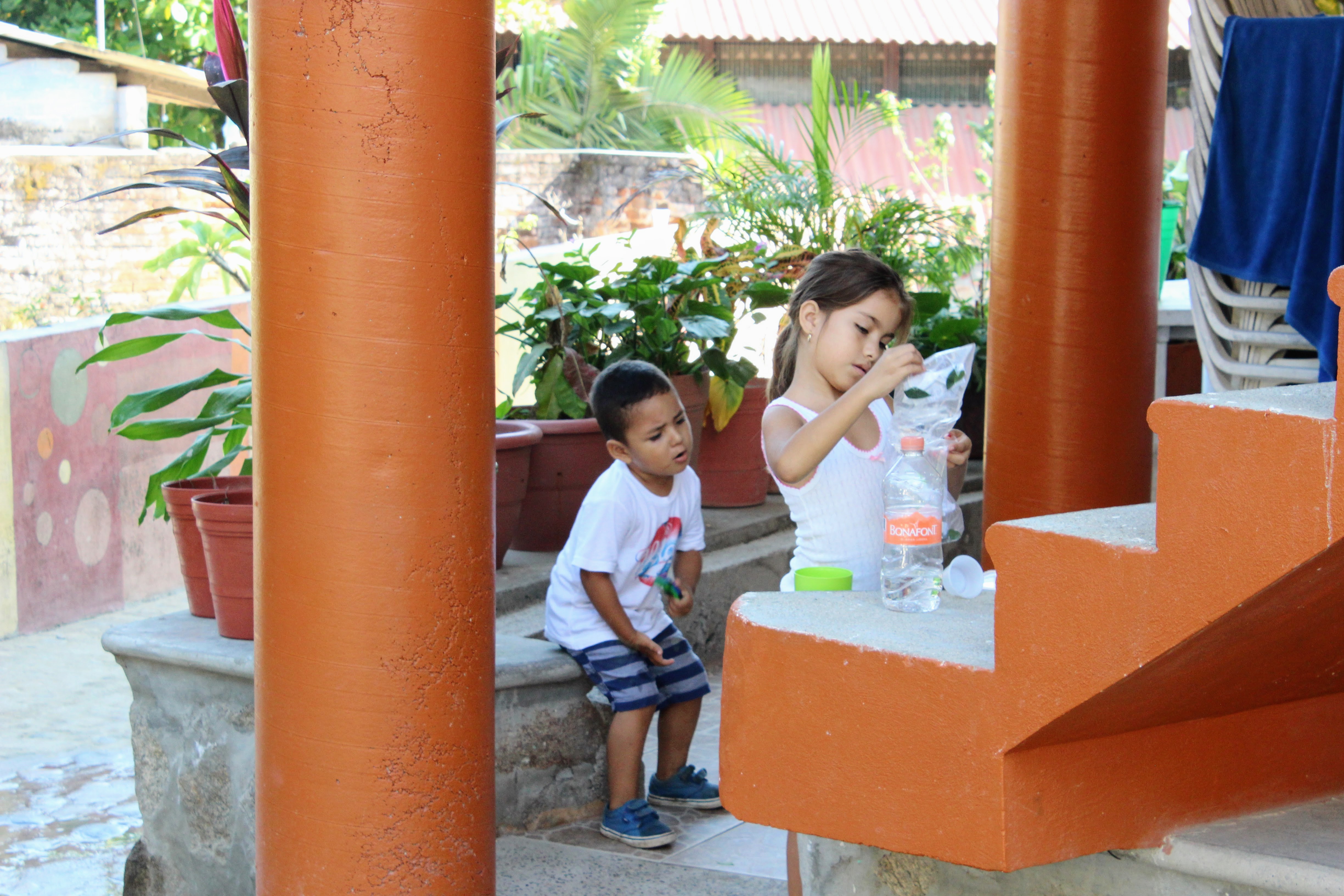 Children busy playing their morning away, venders opening their taquerias and tiendas. The village was slowly waking-up from its slumber.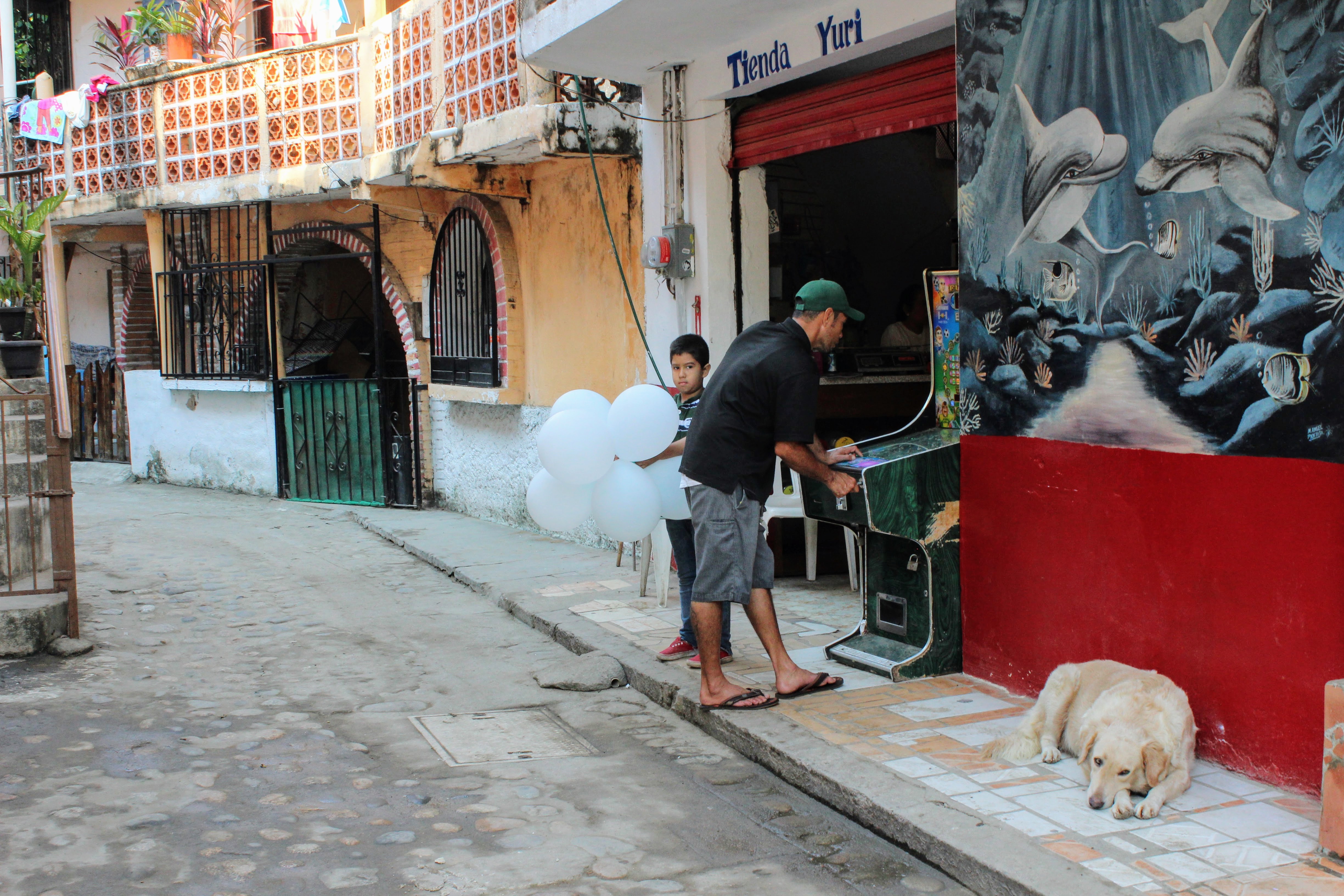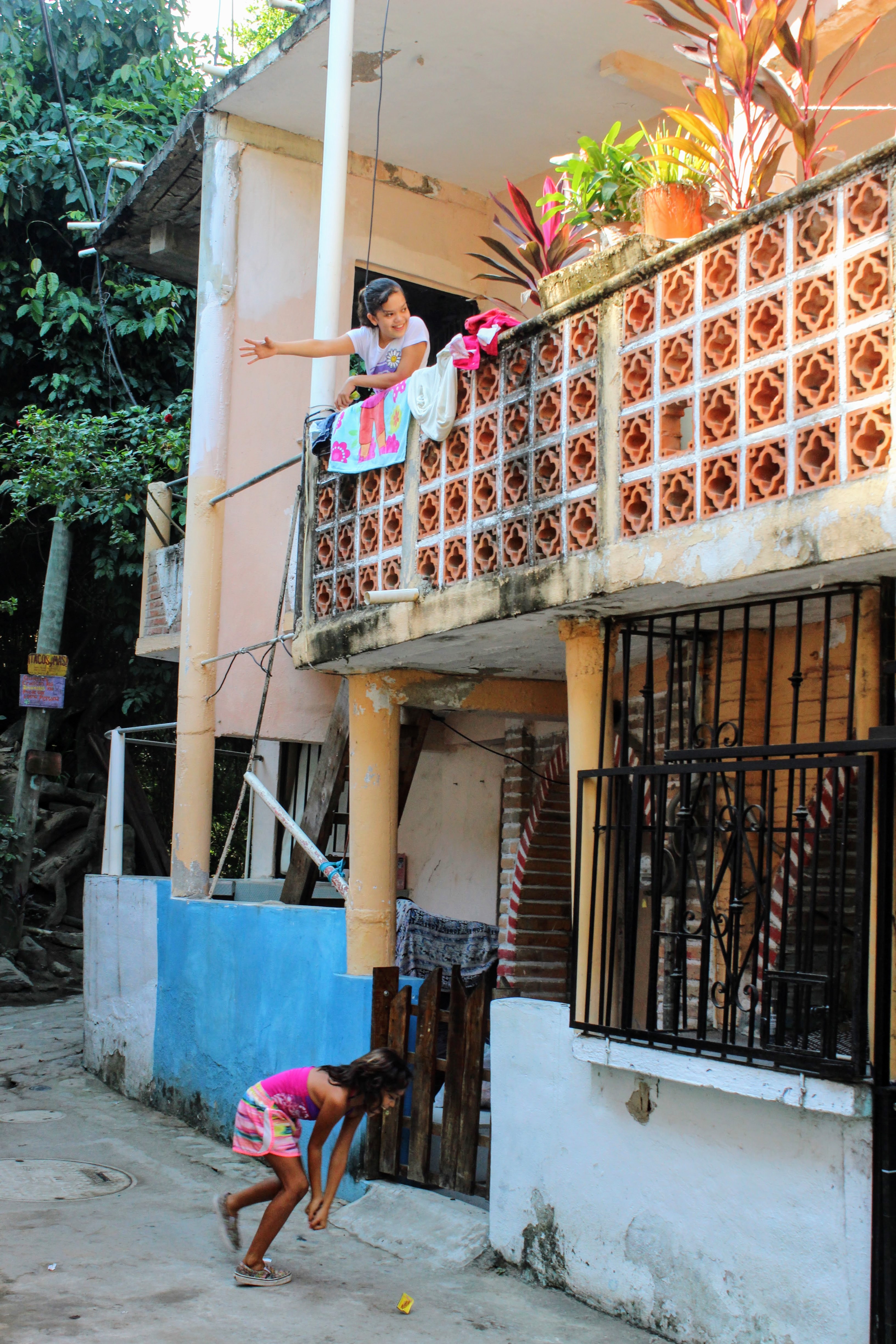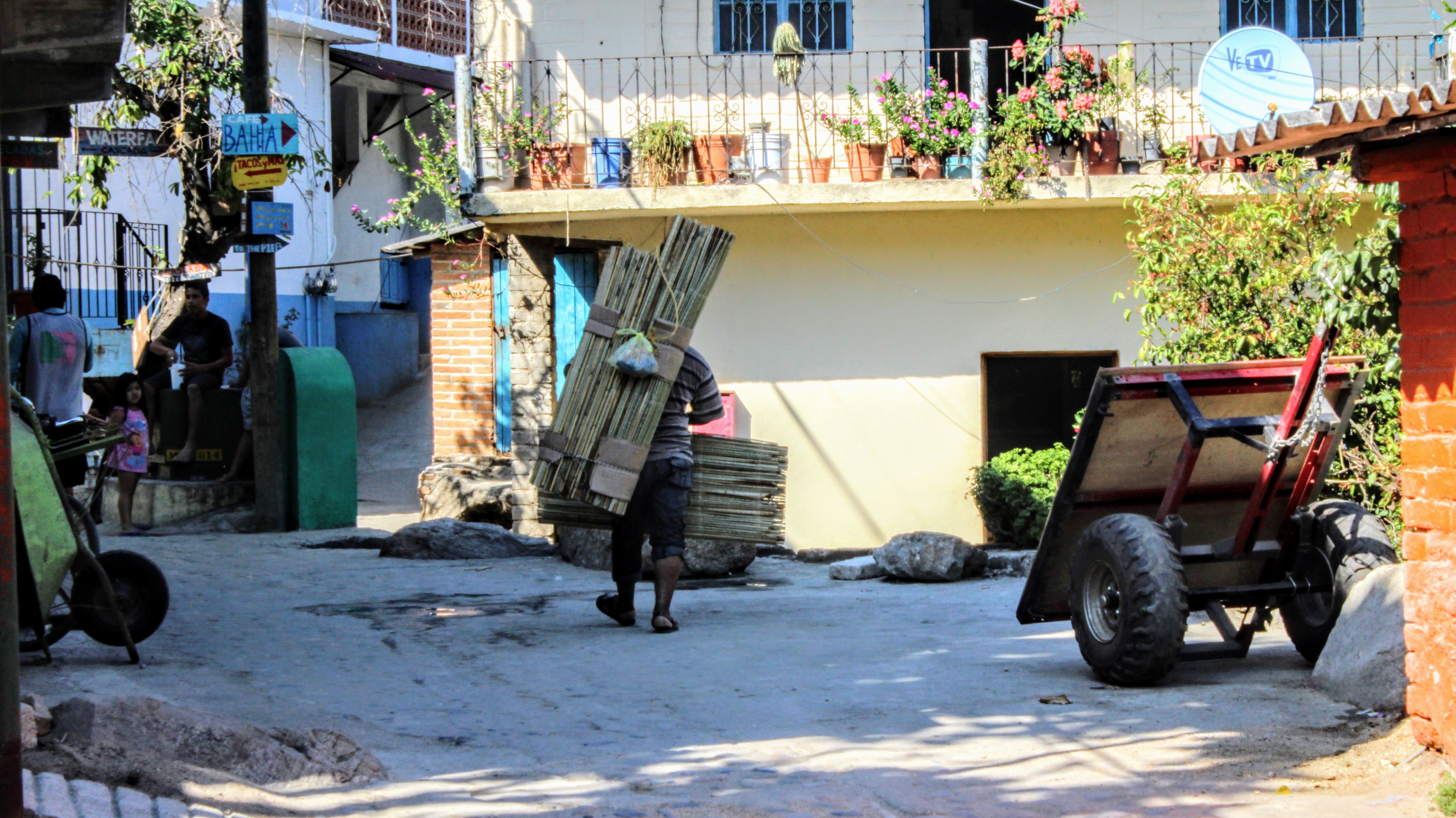 On my way back to the beach, I was stopped by a middle-aged woman. "You speak russian?" she asked me. My t-shirt with Бурятия on the back gave me away. She told me she is originally from Belarus, but lives many years in Calgary. She comes to Yelapa with her husband every winter, they own a place here. "So what do you do all the time you are here?" I asked her. She laughed. "Apart from drinking Tequila and smoking marijuana? Not much".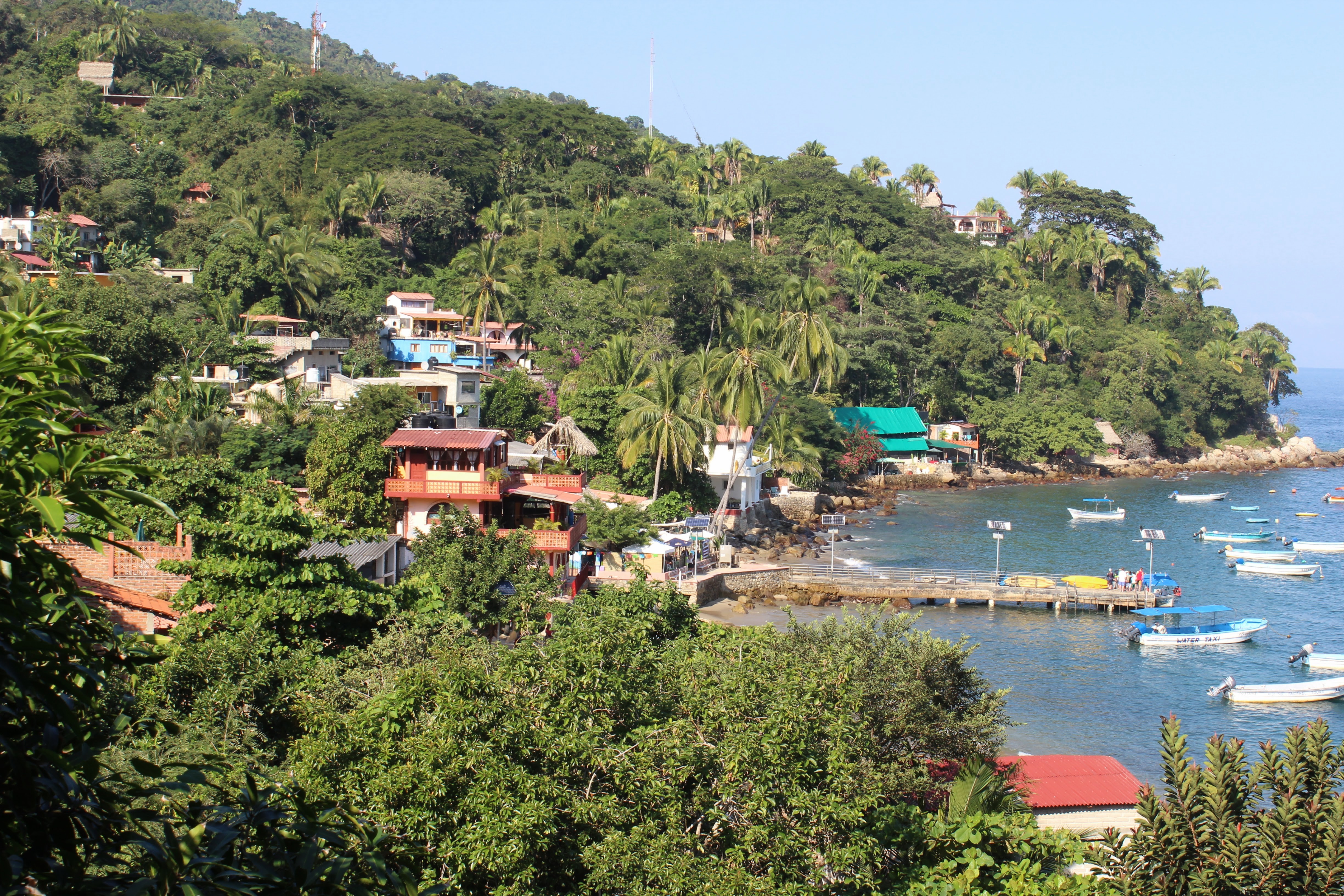 Taking a last look at the village making a life in this luscious corner of Earth, connected to the world only by a shoddy boat service, I realized that this is probably the most worry-free place I ever been to.