Jabal Haroun (mountain Aaron) is a holy site for all Abrahamic religions, venerated by Jews, Christians and Muslims as the resting place of Aaron, brother of Moses. It's also the highest mountain of Petra. A strenuous 20 km trek up the mountain and back to Petra was waiting for us on the second day of our Petra trip.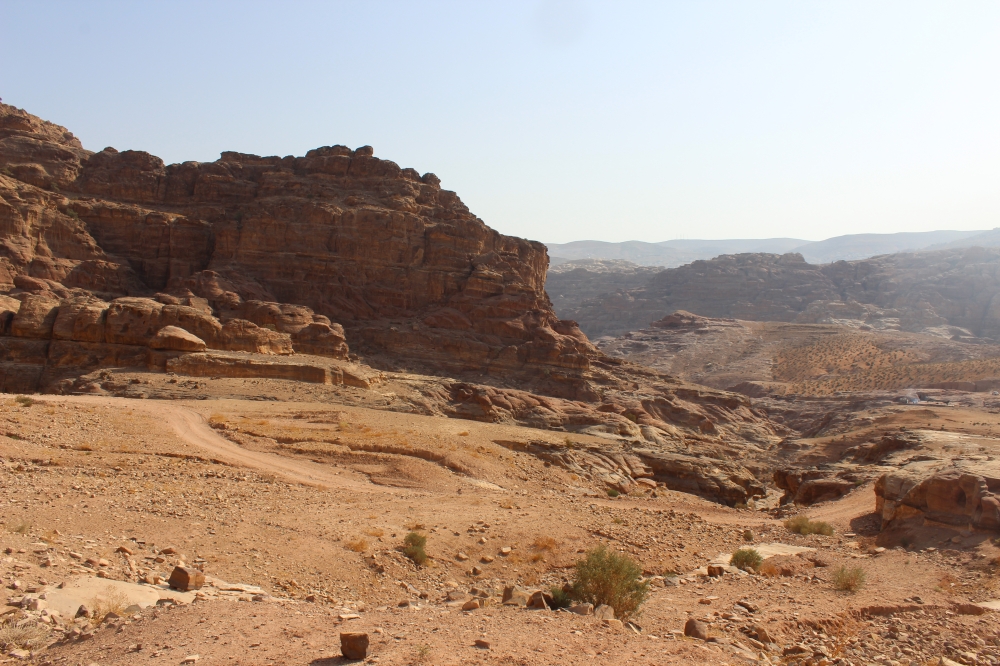 The path up the mountain goes through the home-stay of a Bedouin family. As the key-keepers of the small monastery on the top of the mountain, they have exclusive rights to guide groups up the mountain.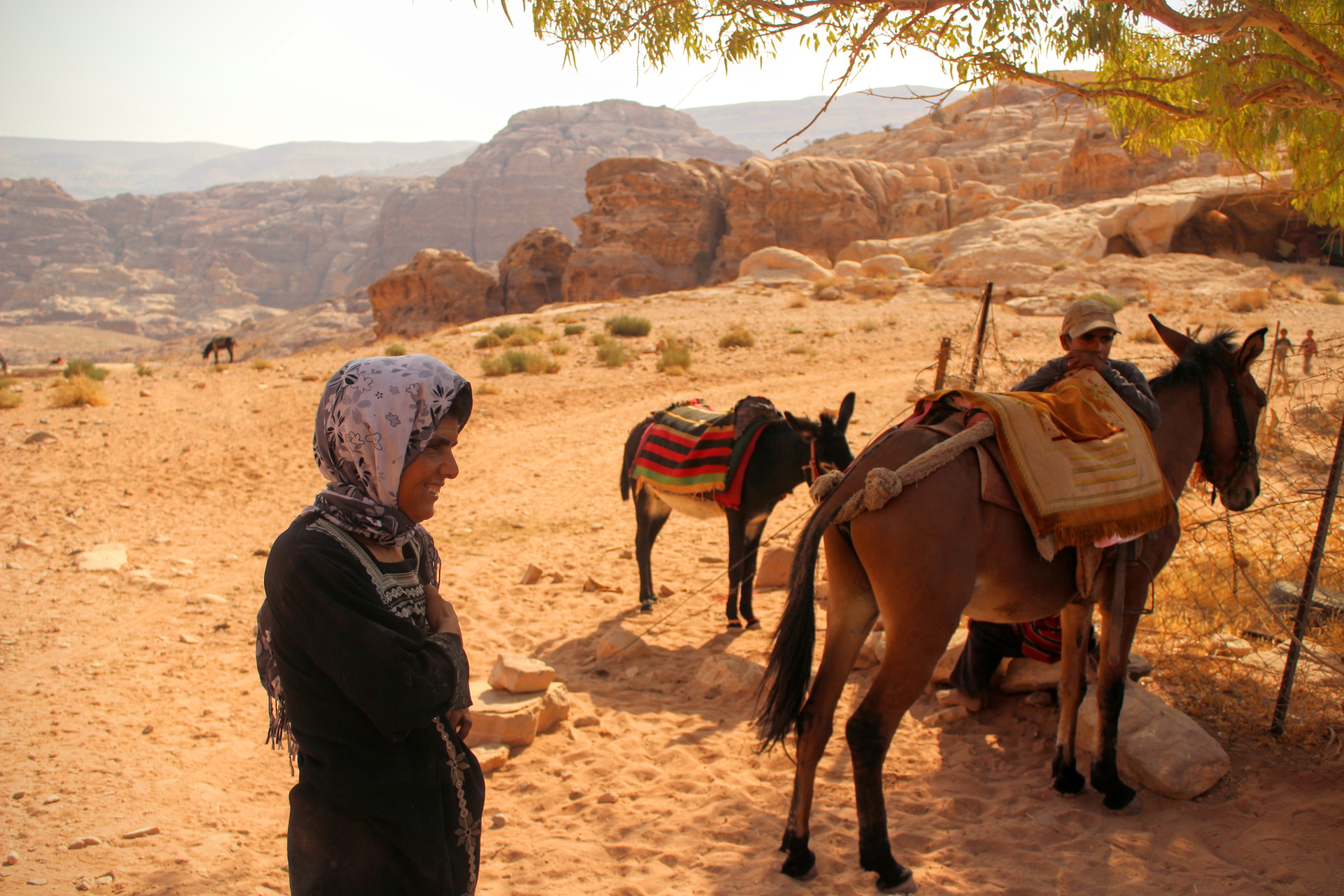 While Suraya, the mother of the family, was hustling the services of her donkeys, her husband nonchalantly rested nearby.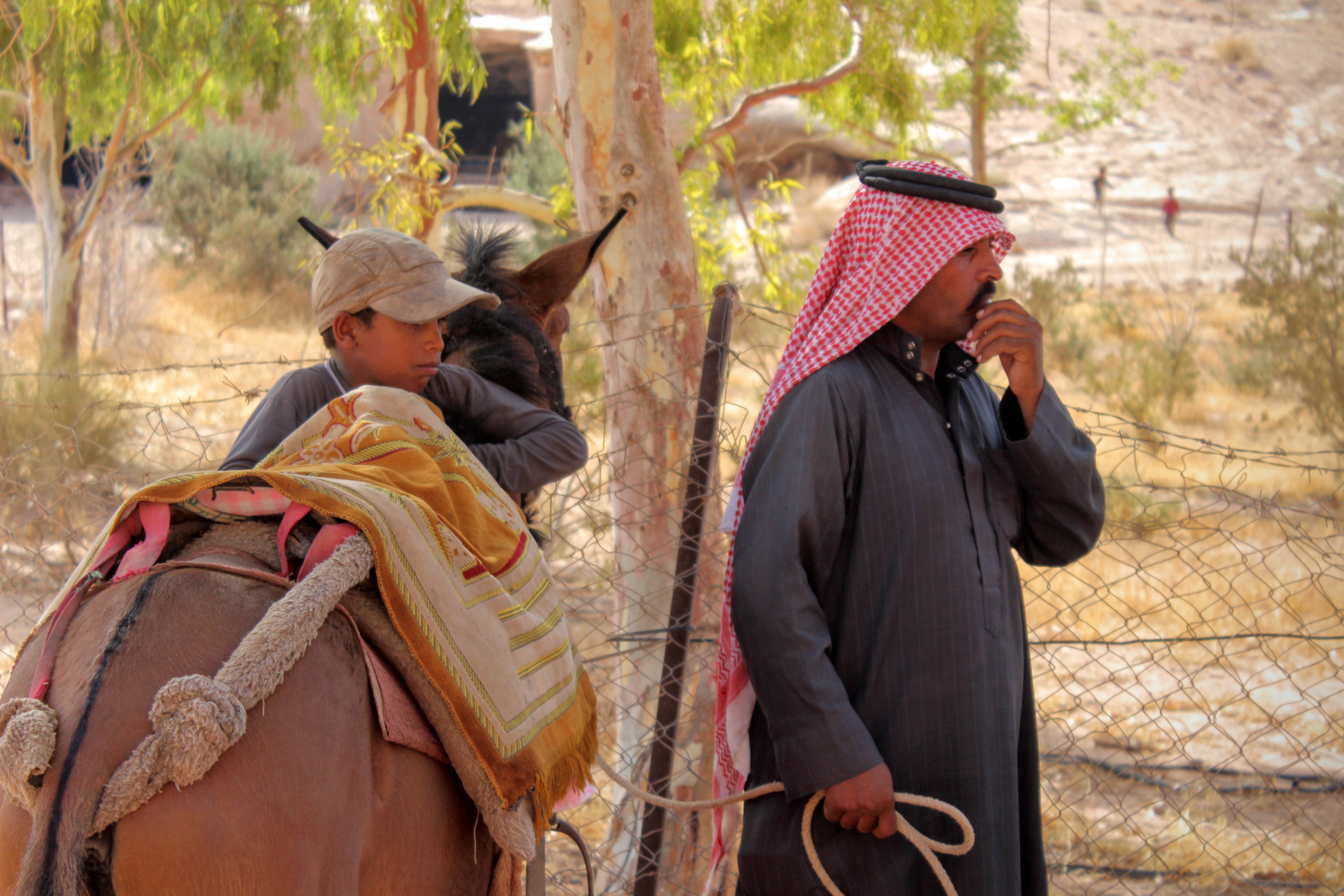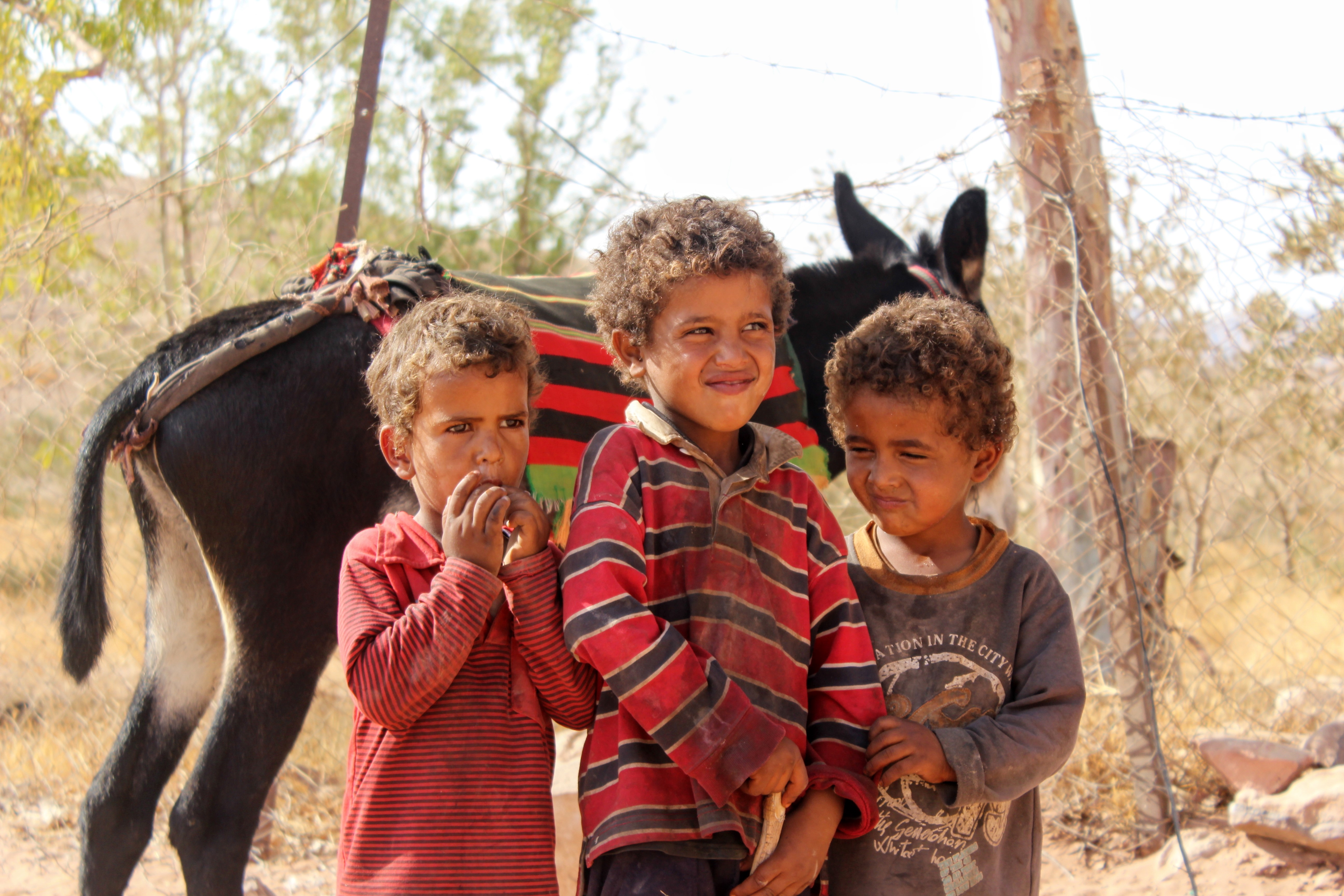 After renting several donkeys from the family, we started our slow ascend.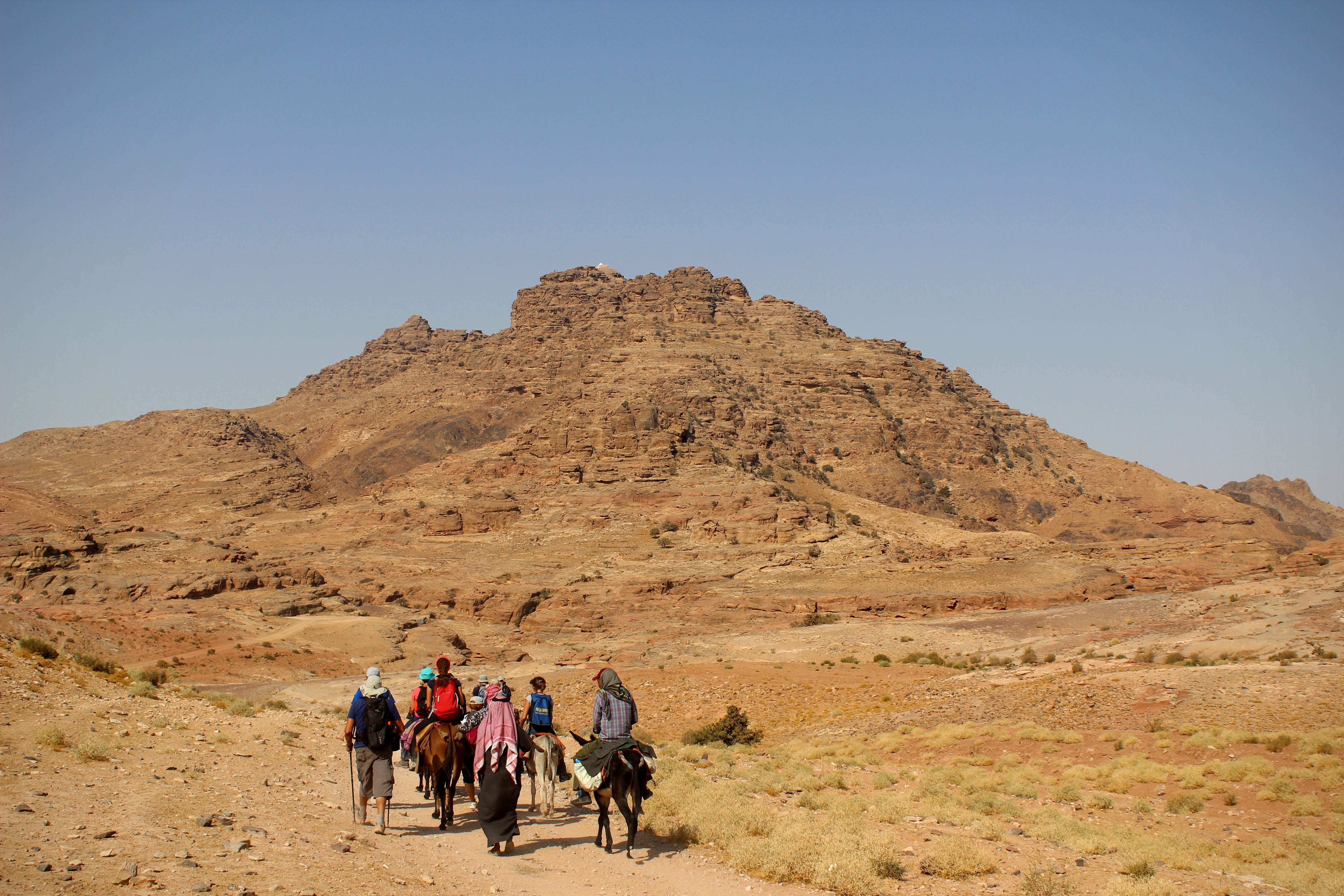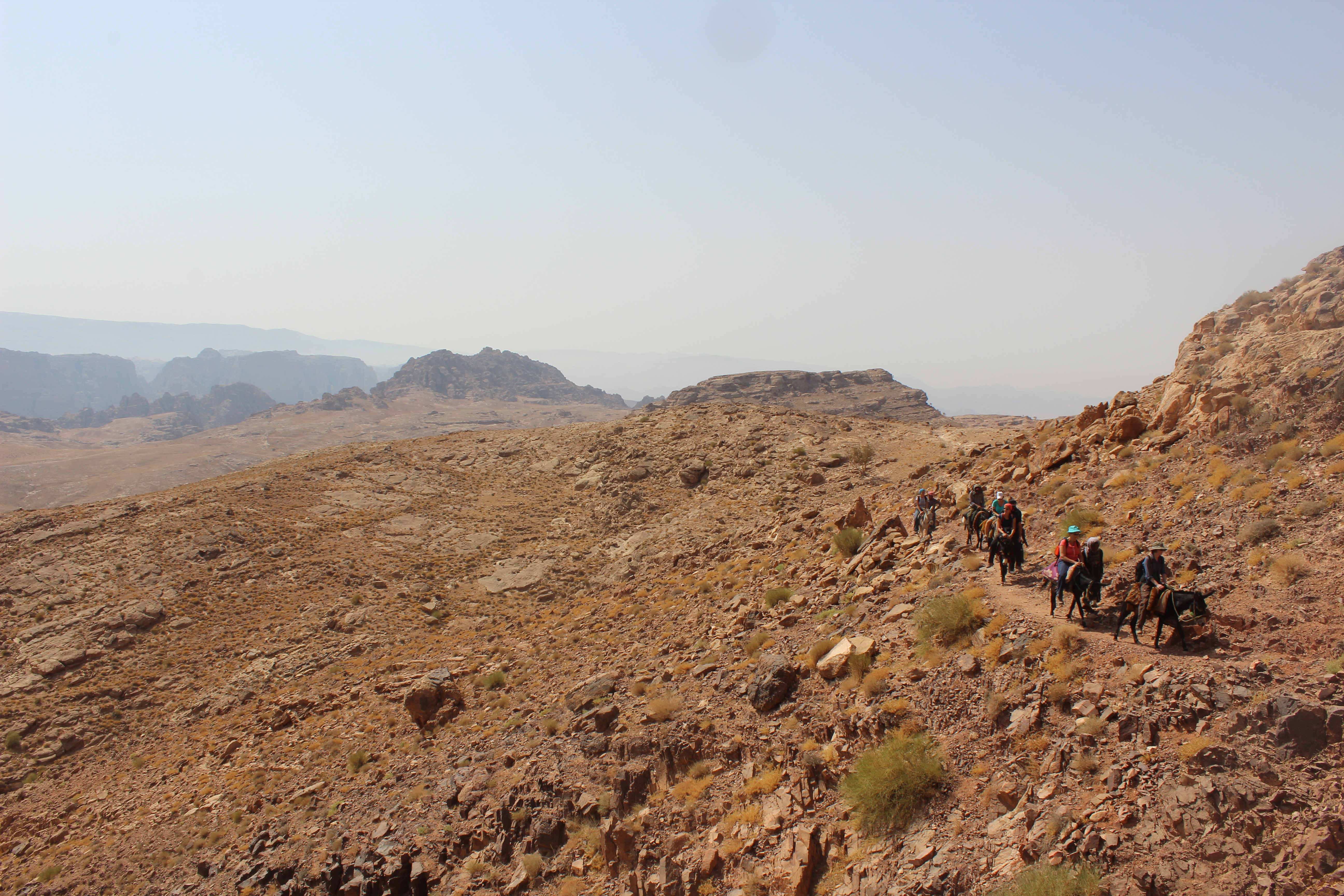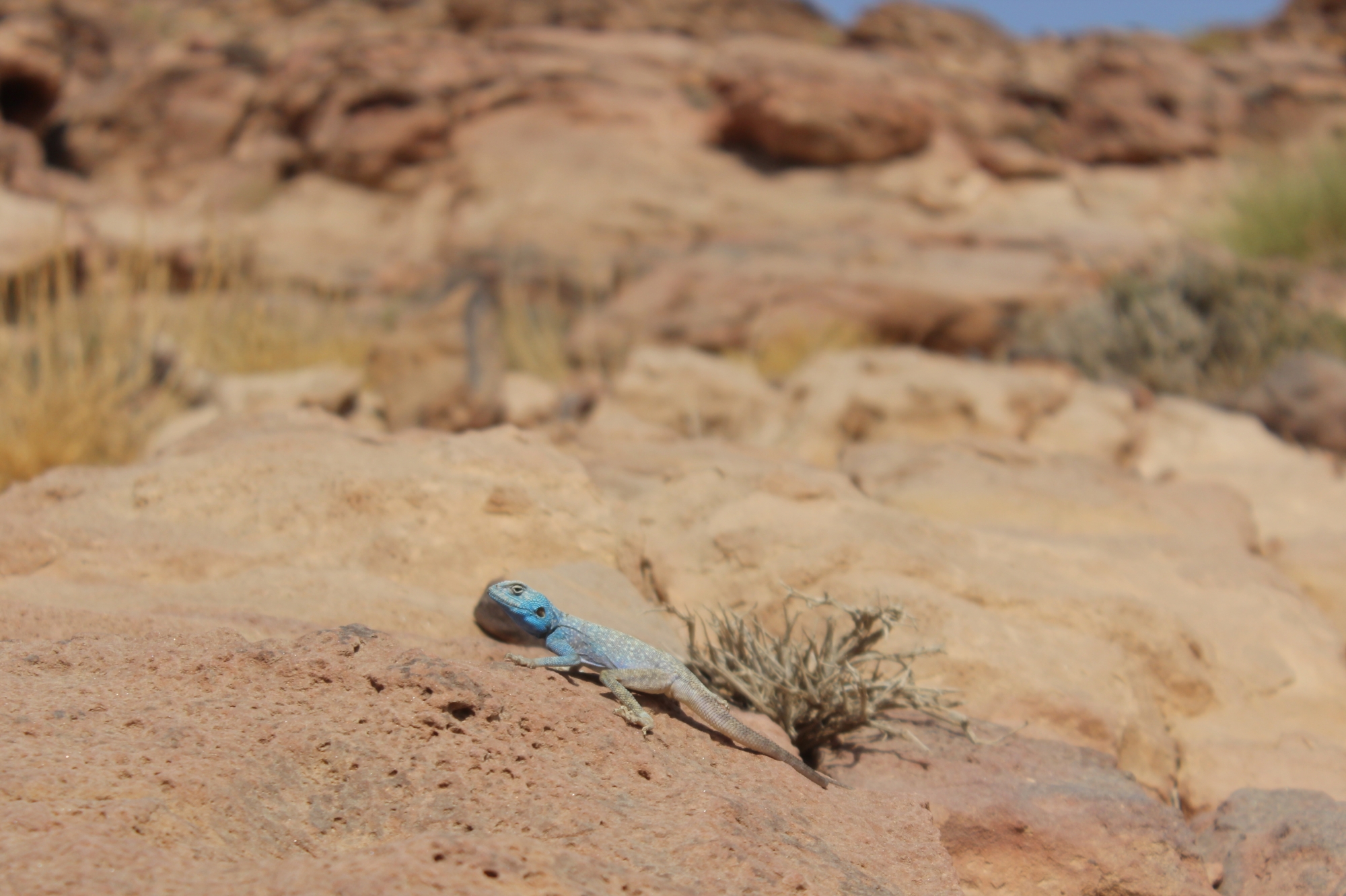 A few minutes of rest is a good opportunity to take some more photos of our guides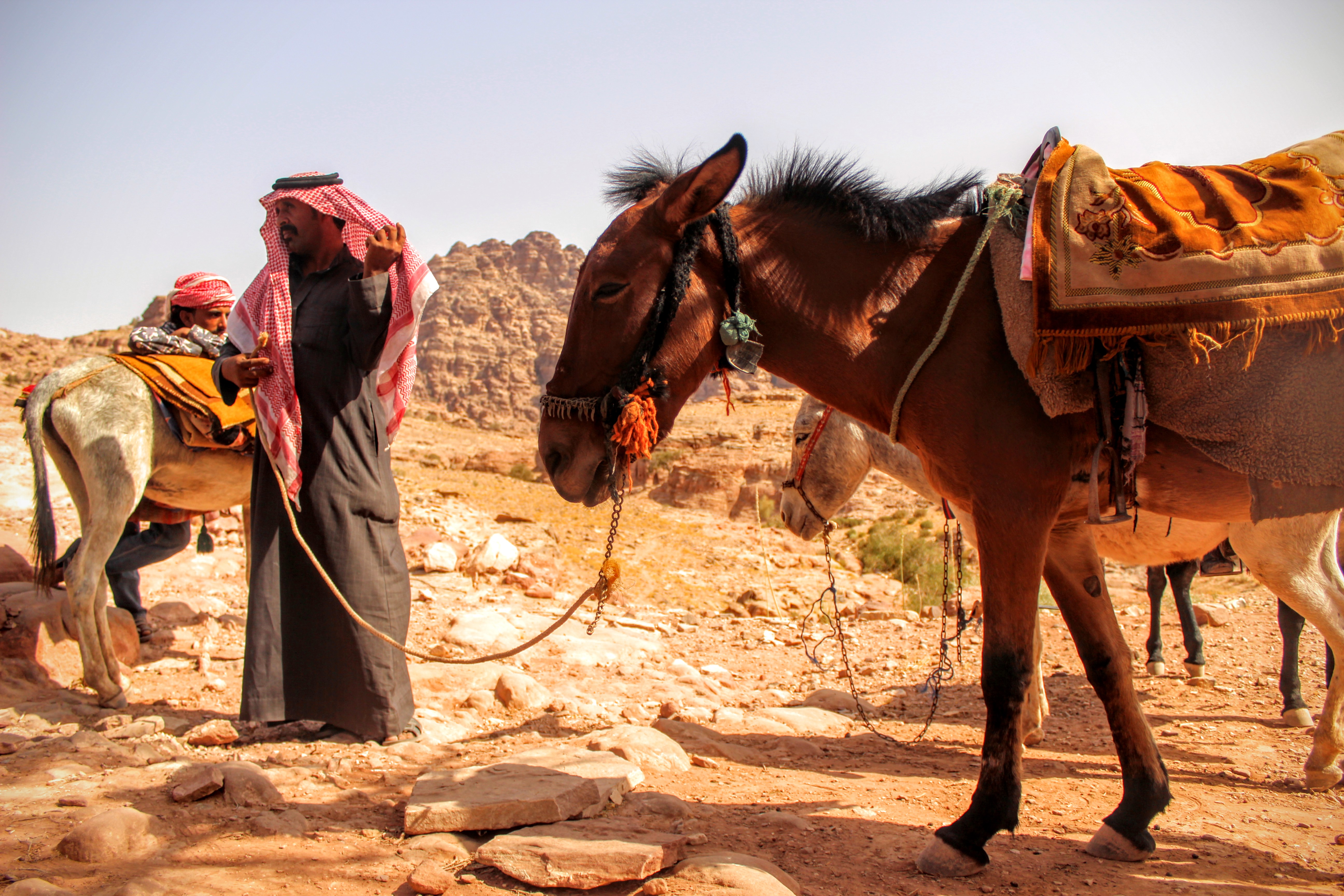 The path up the mountain offers some great views of the surrounding desert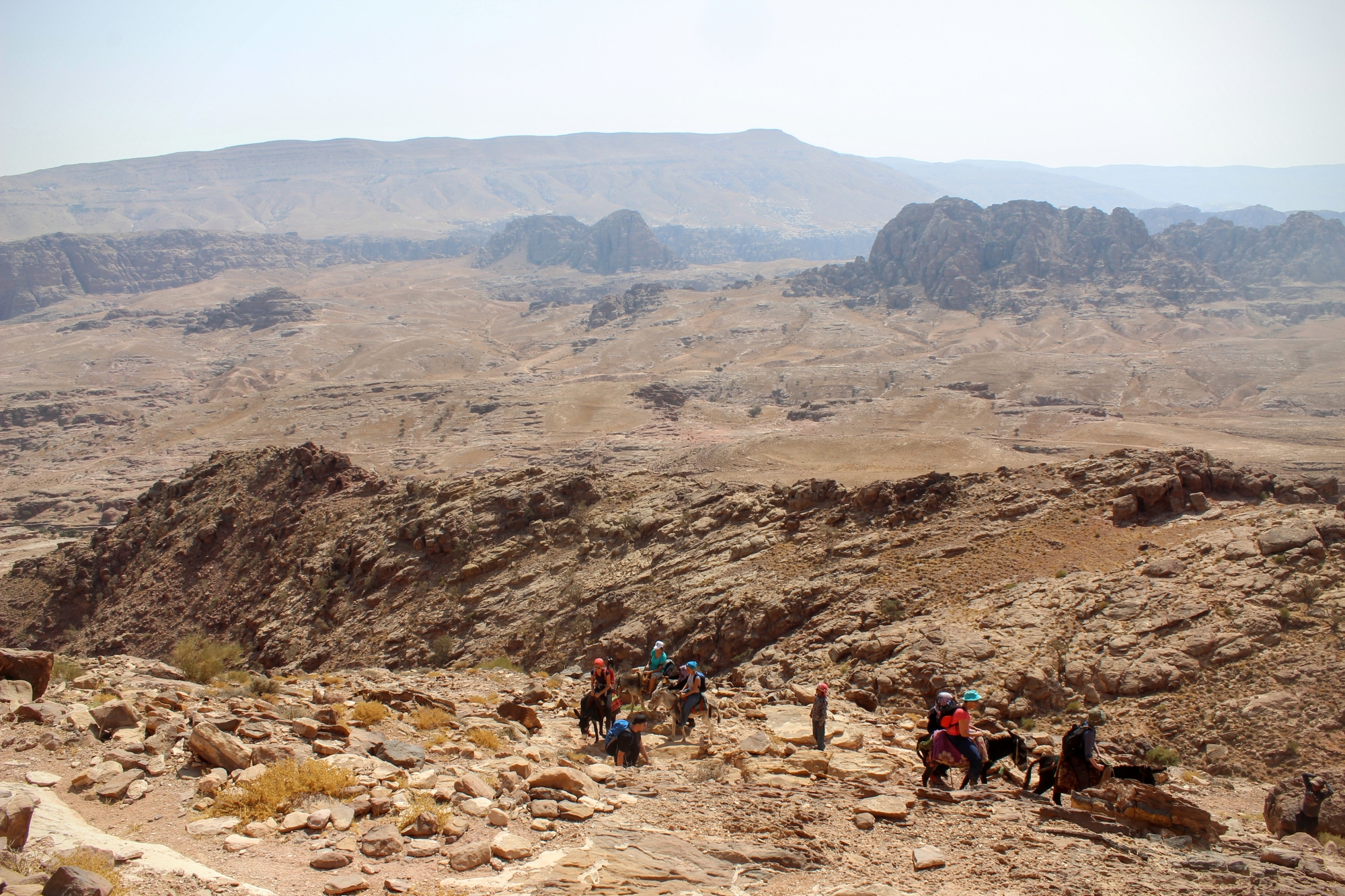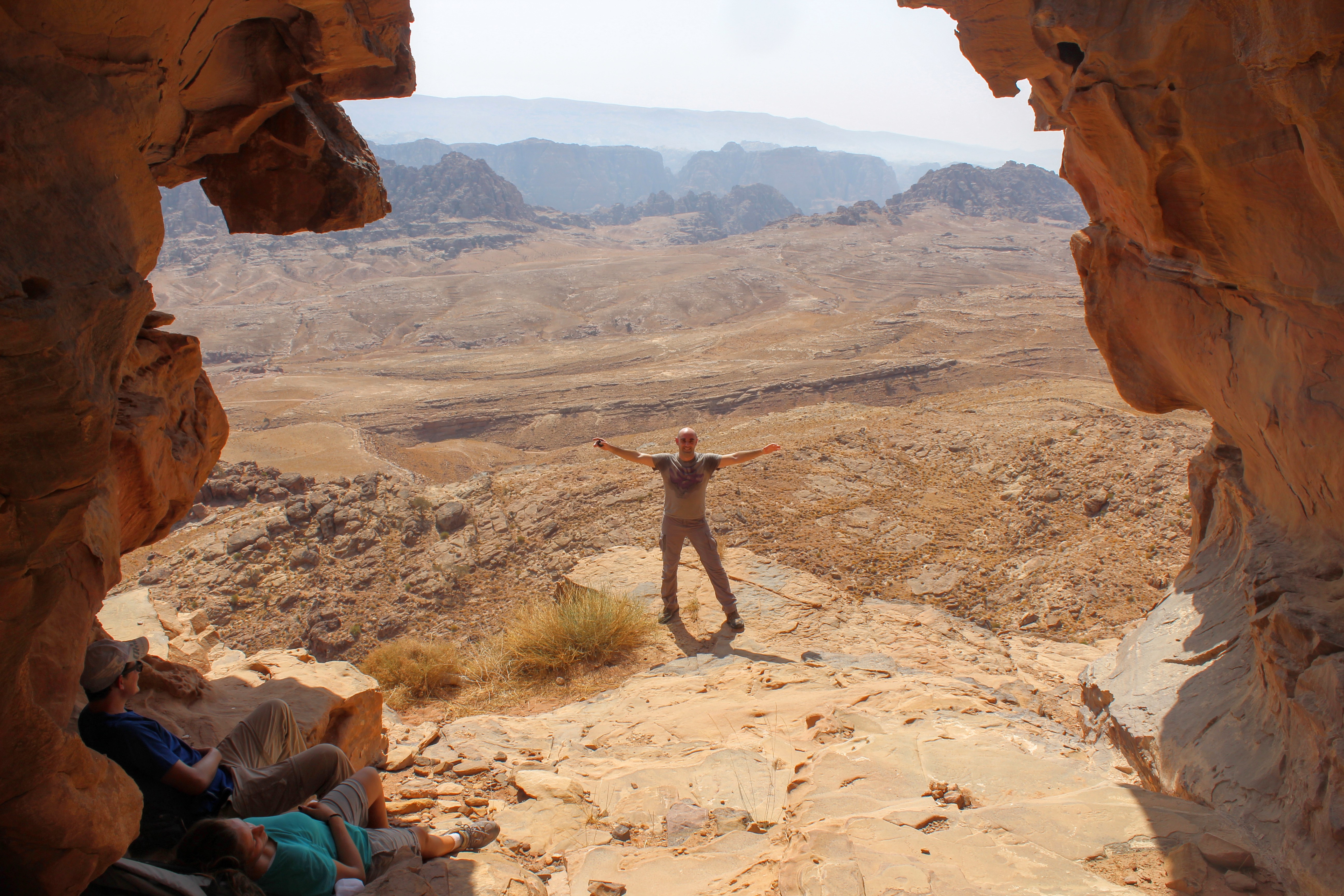 The last meters to the peak conveniently have steps.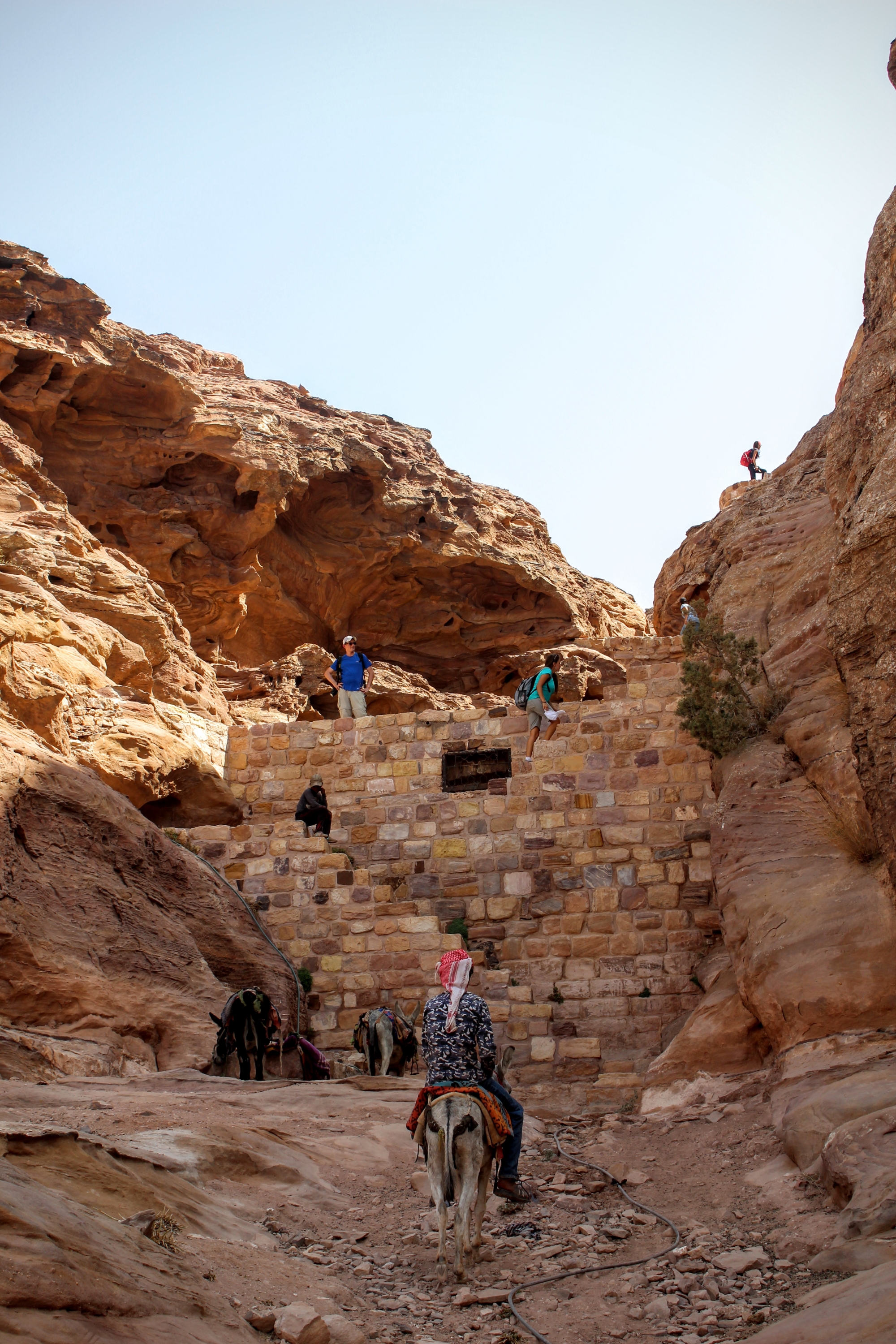 From this point, the Israeli side of the Jordan valley could be seen. Suddenly, my phone started ringing with incoming sms, revealing that we stepped into an area of Israeli cellular coverage.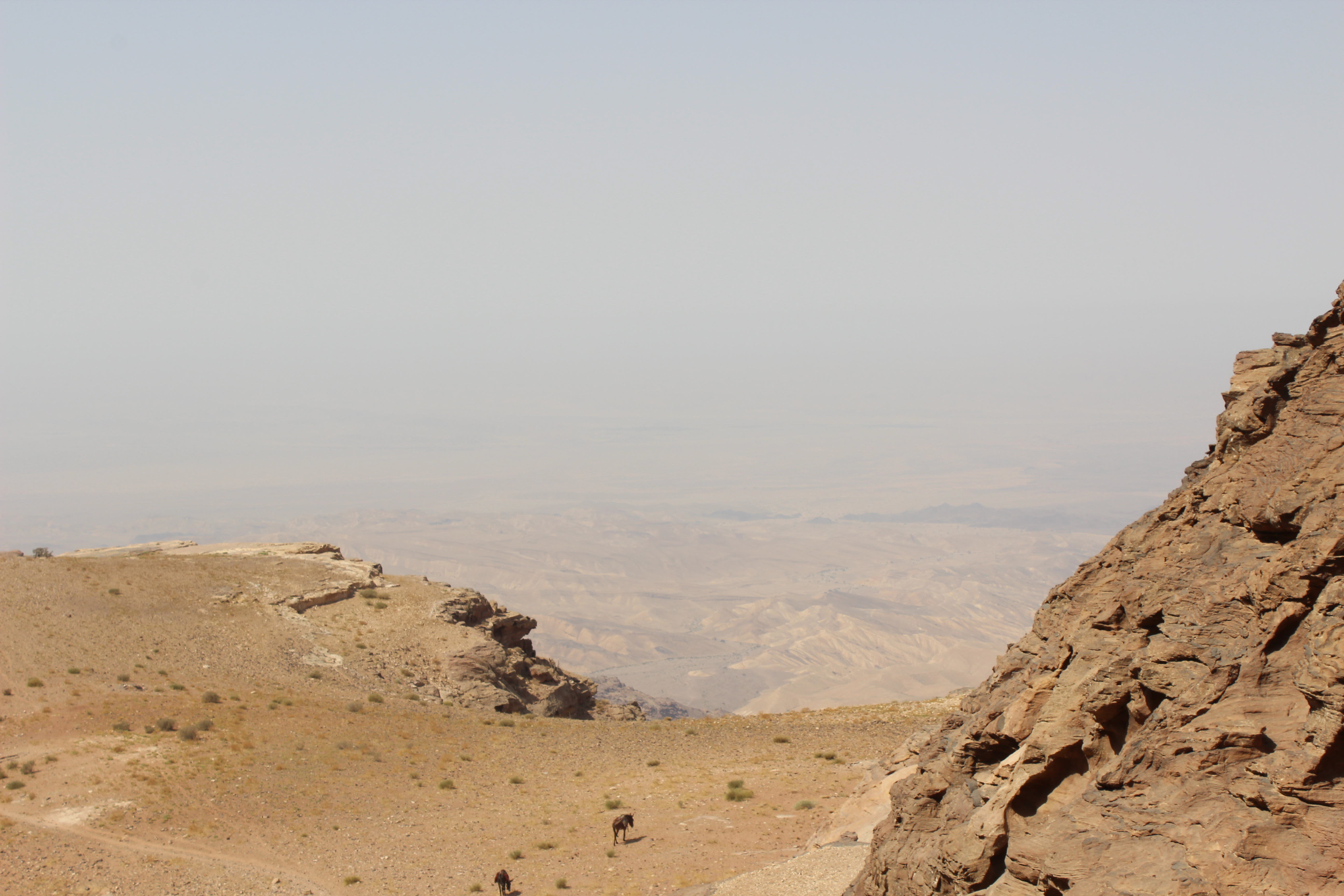 Finally, the white dome, that looked as a white dot on the top of the mountain at the beginning of the trek, appeared above the shrine wall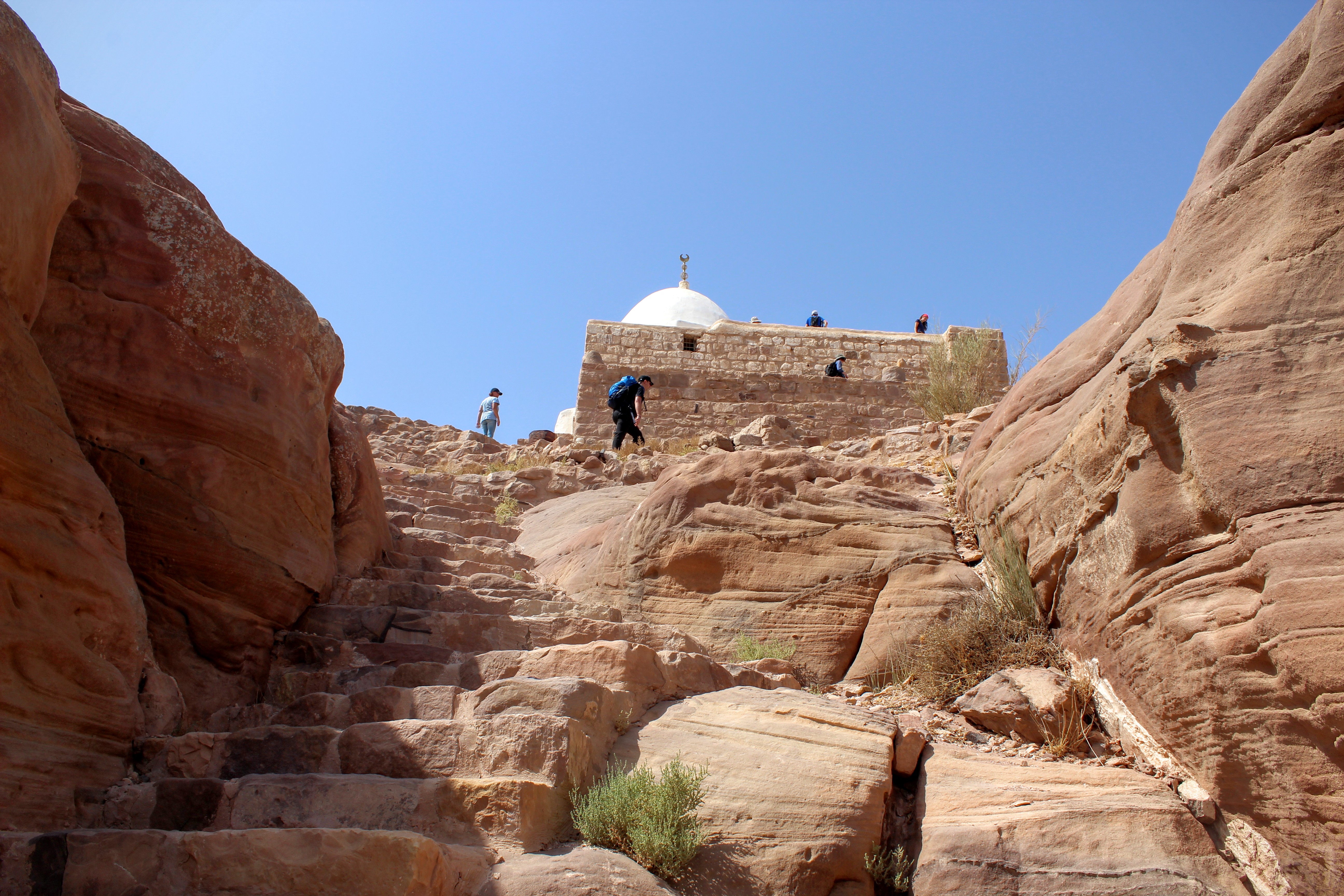 After 4 hours of ascend, we are on the top.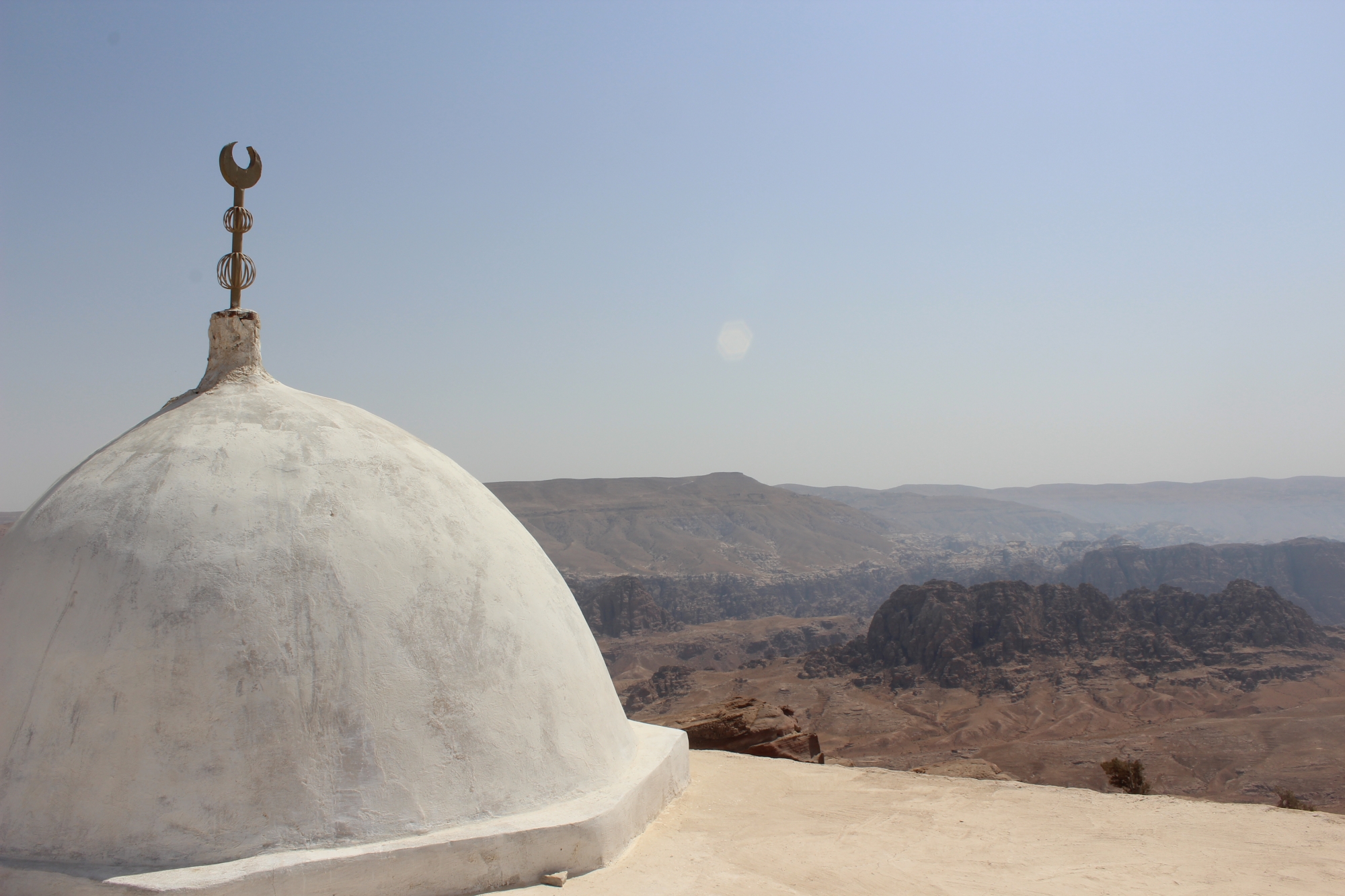 The shrine was renovated by the Mamluke sultan Qalawun in 1459, replacing earlier buildings which had stood on the same site. Up until then, the caretakers had been Greek Christians.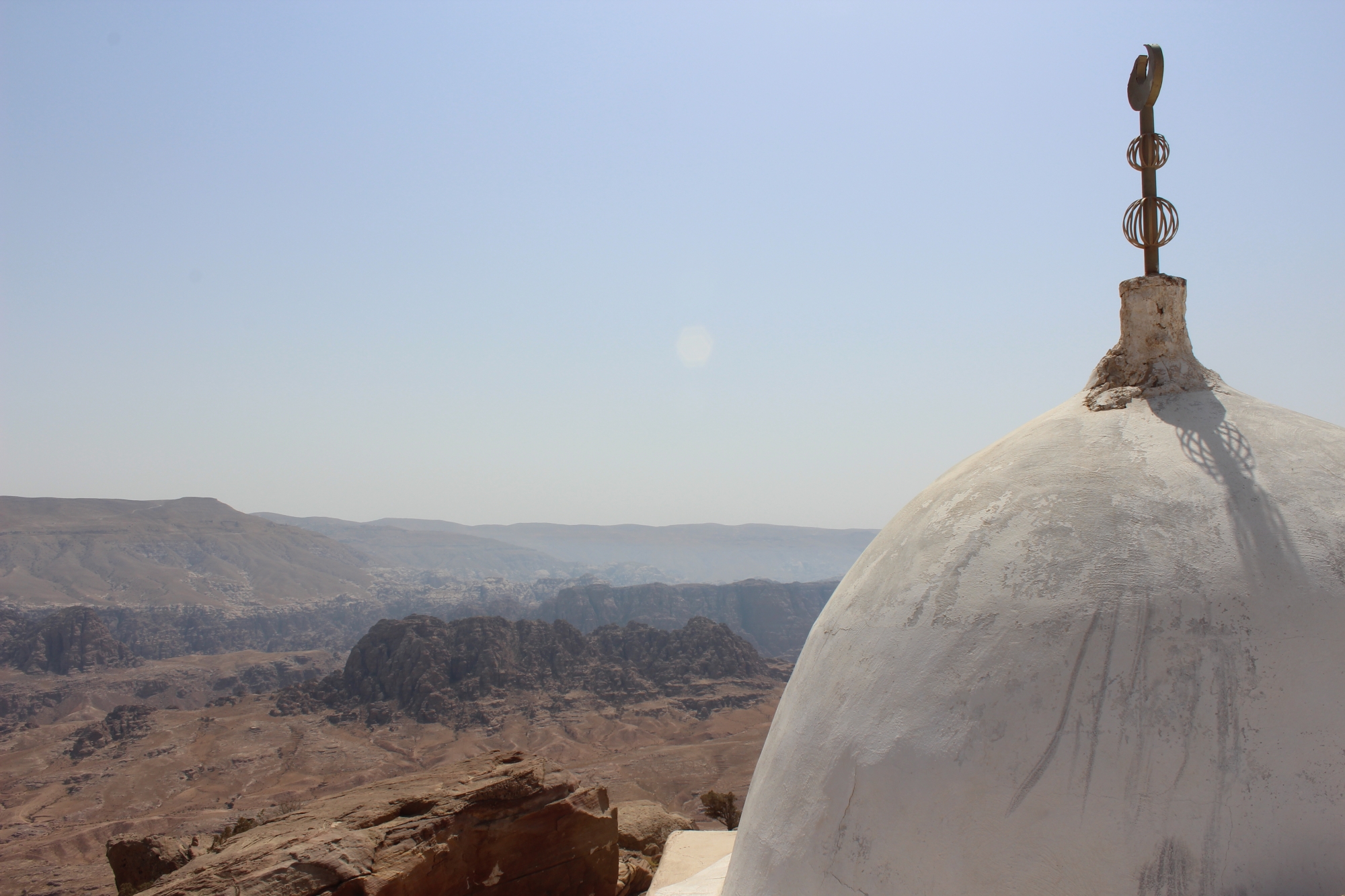 While we were taking in the views, Suraya and her sister were preparing a tea for us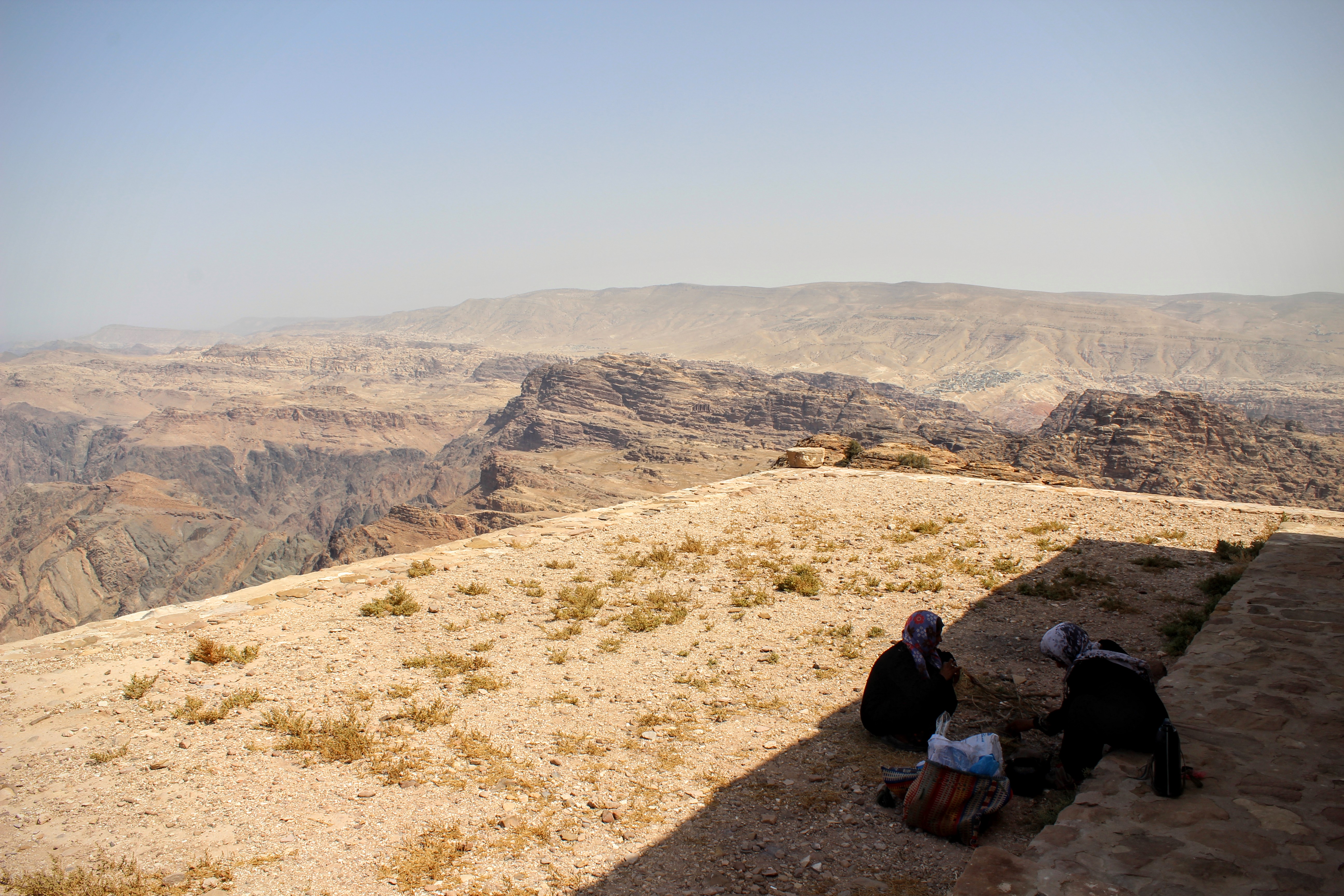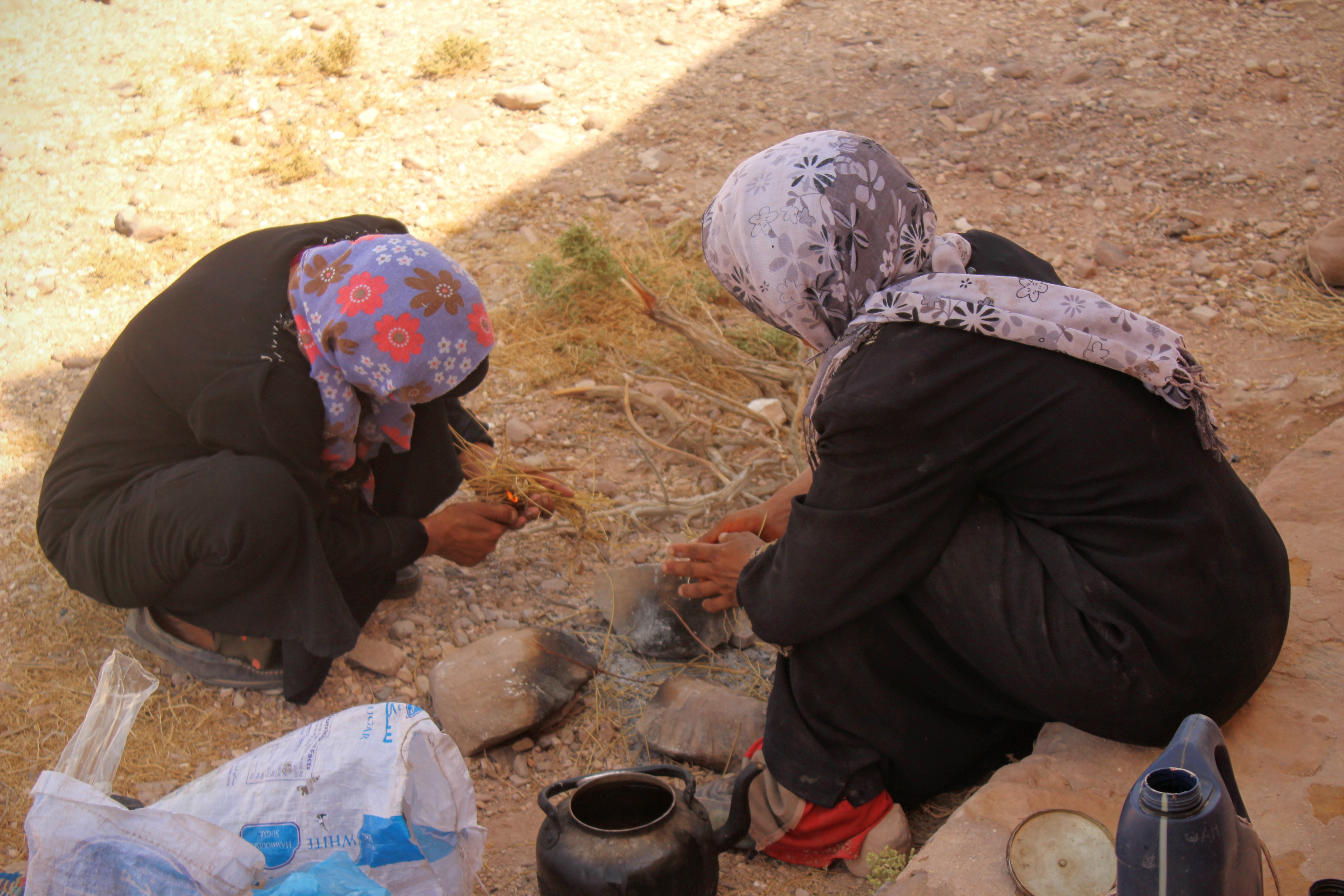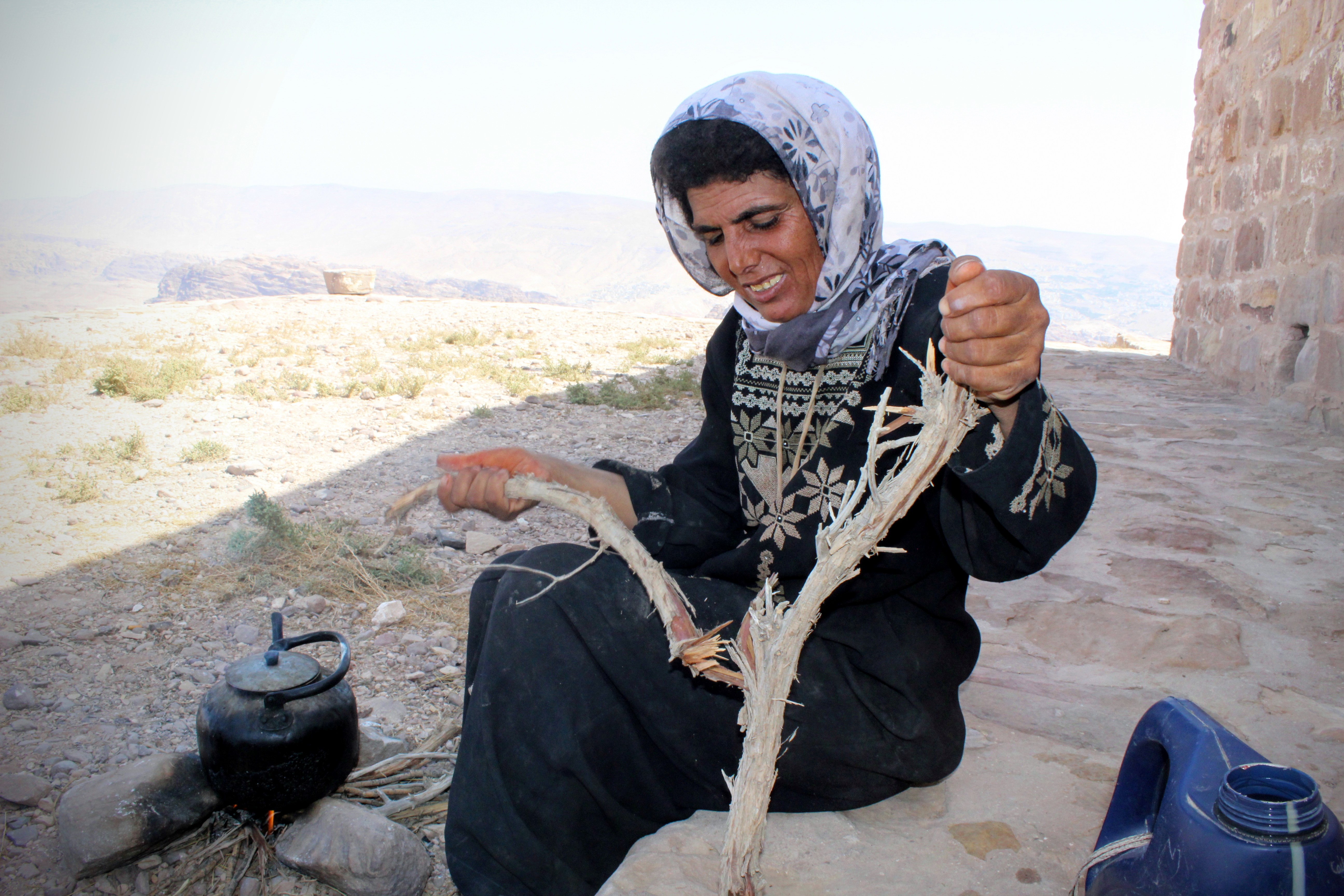 Our Bedouin guides offer me for sale a Roman coin they found right on this site. New Roman coins are till this day being found  across Jordan.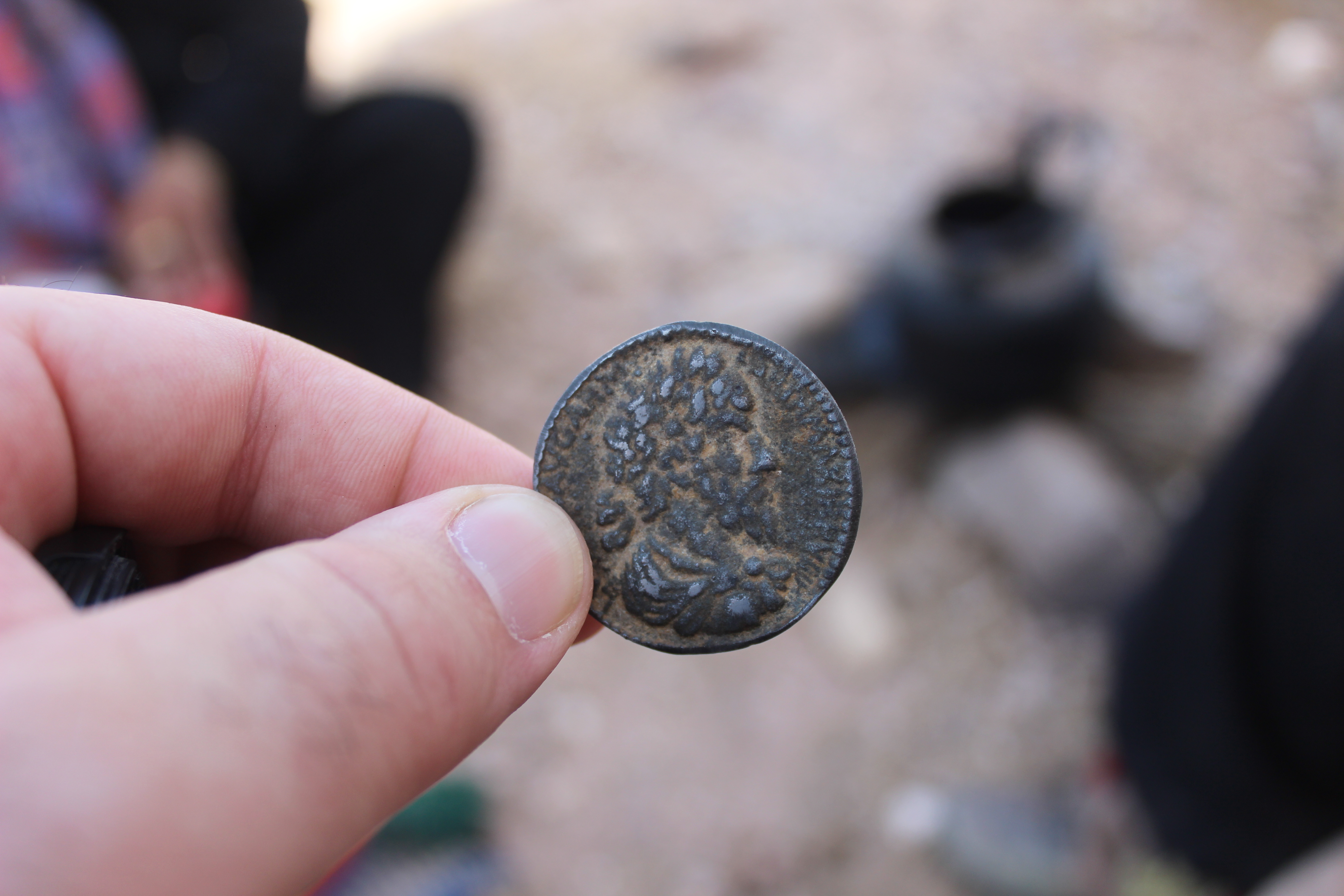 The inside of the monastery is simple and unremarkable.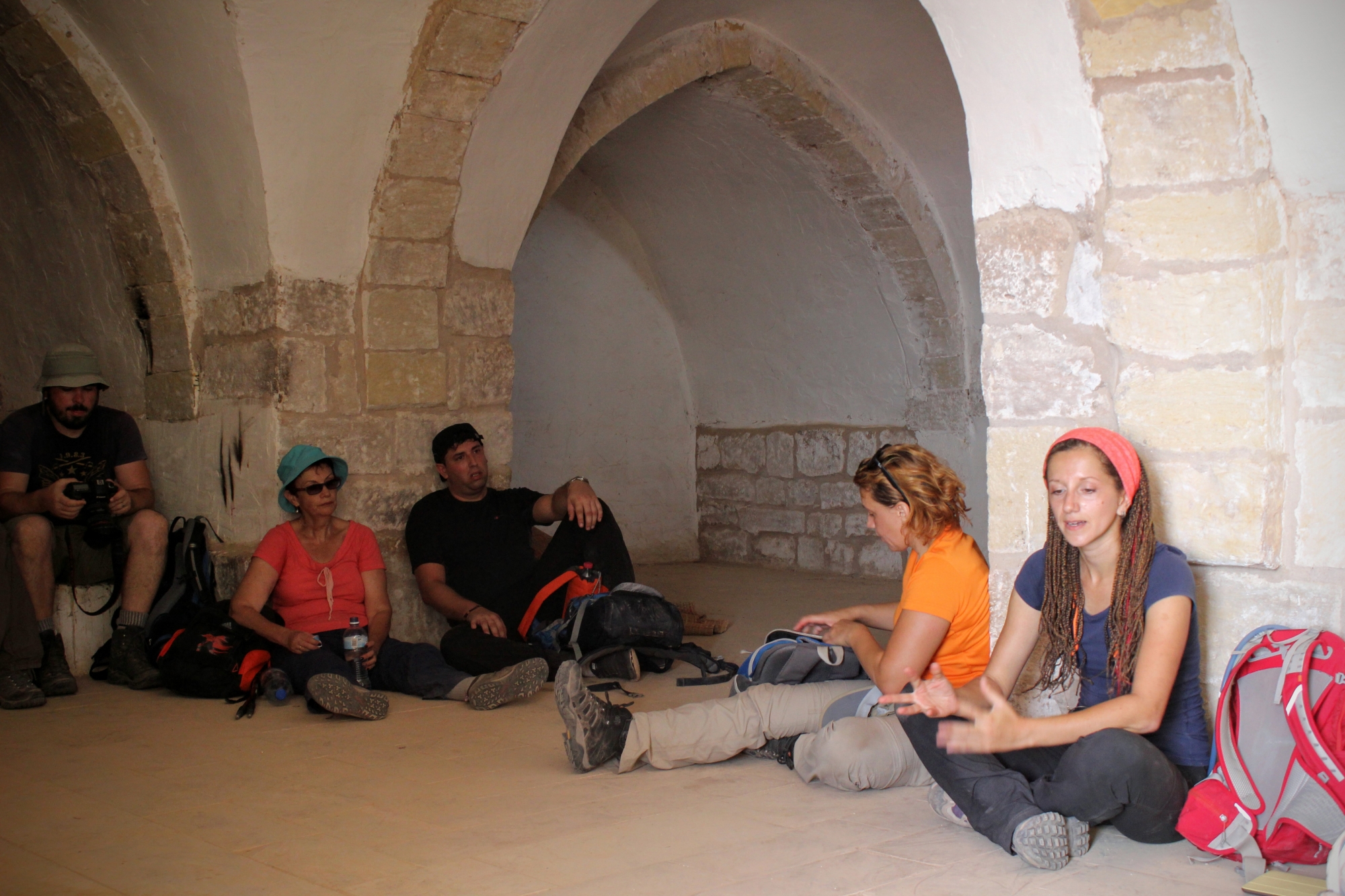 But what's interesting about this place isn't its architecture. Rather, it's the rare occurrence of all 3 religions agreeing between them, that this is the place of Aaron's burial.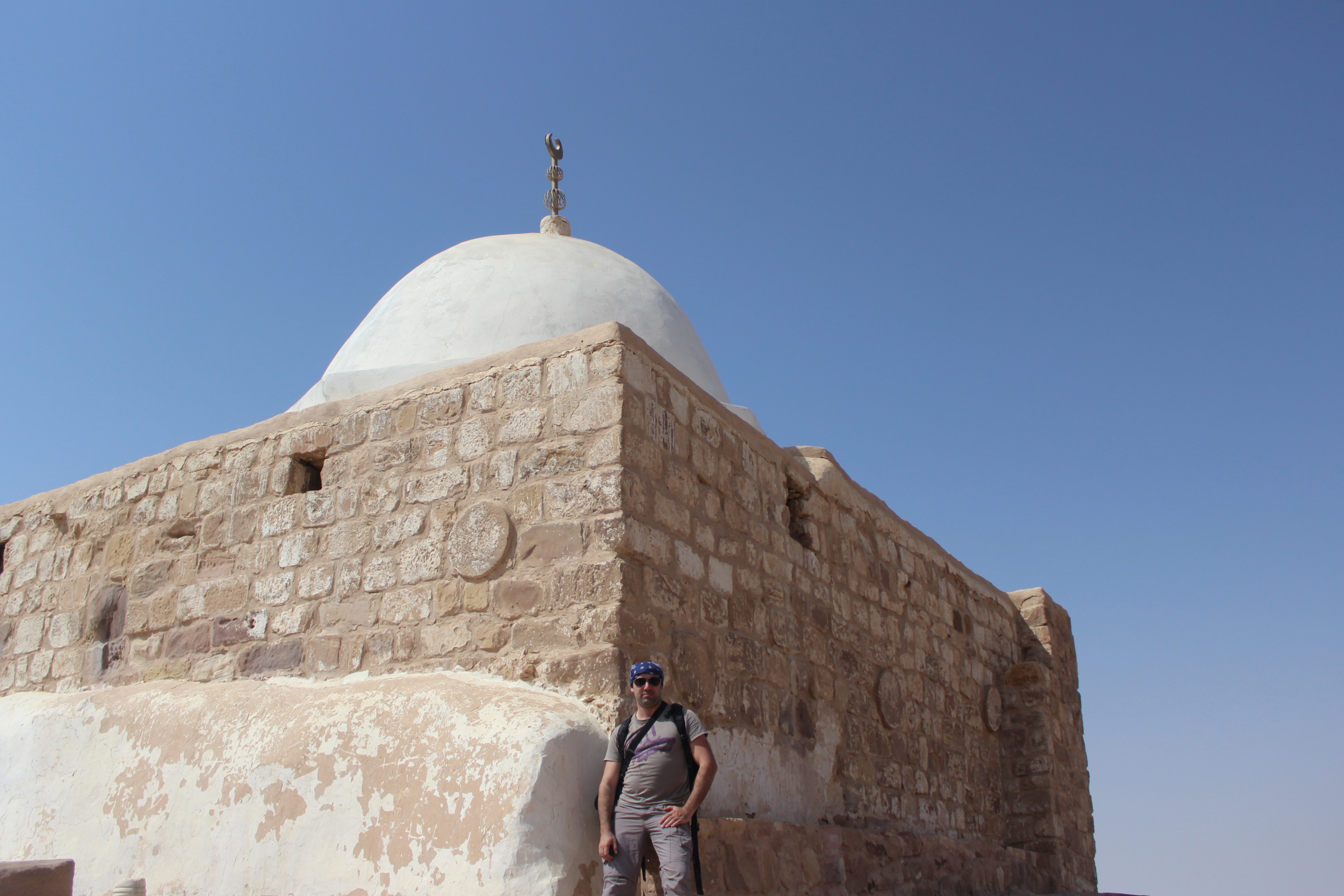 Well rested and energized, we started our way back.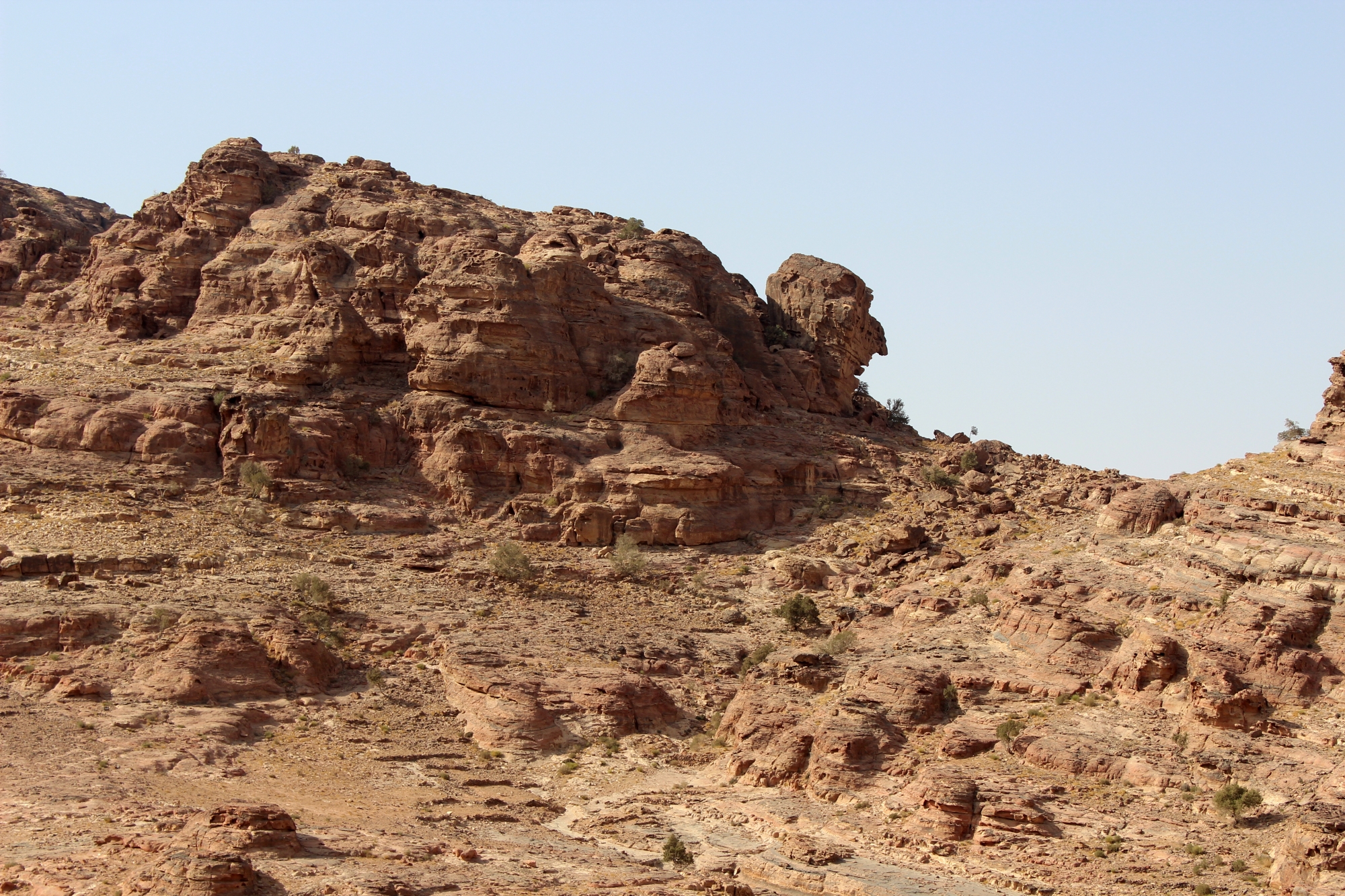 Back at the place where we met our Bedouin guides, we paid them, and said them goodbye.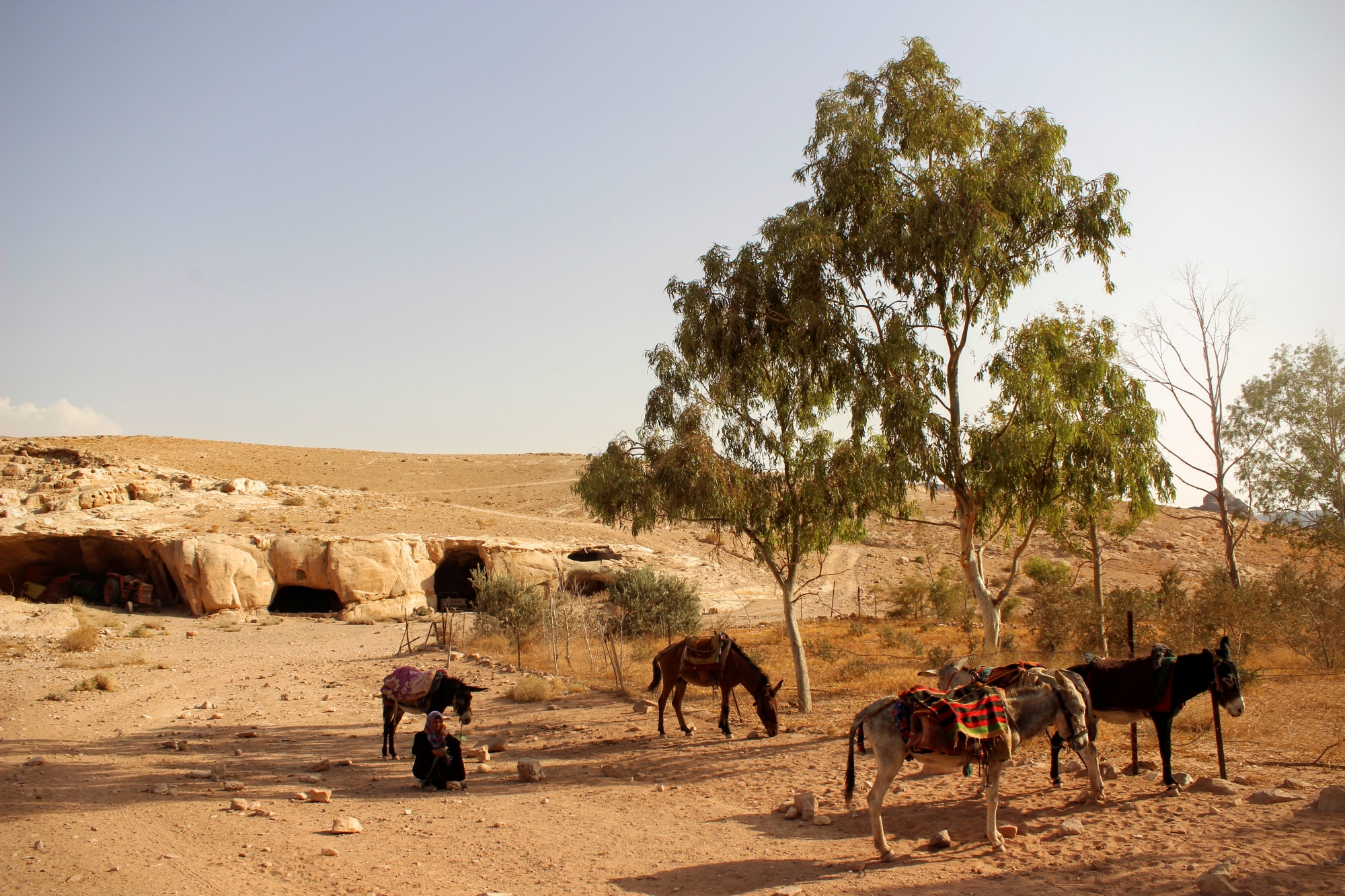 Reaching the outskirts of Petra, Nabataean burial tombs started appearing.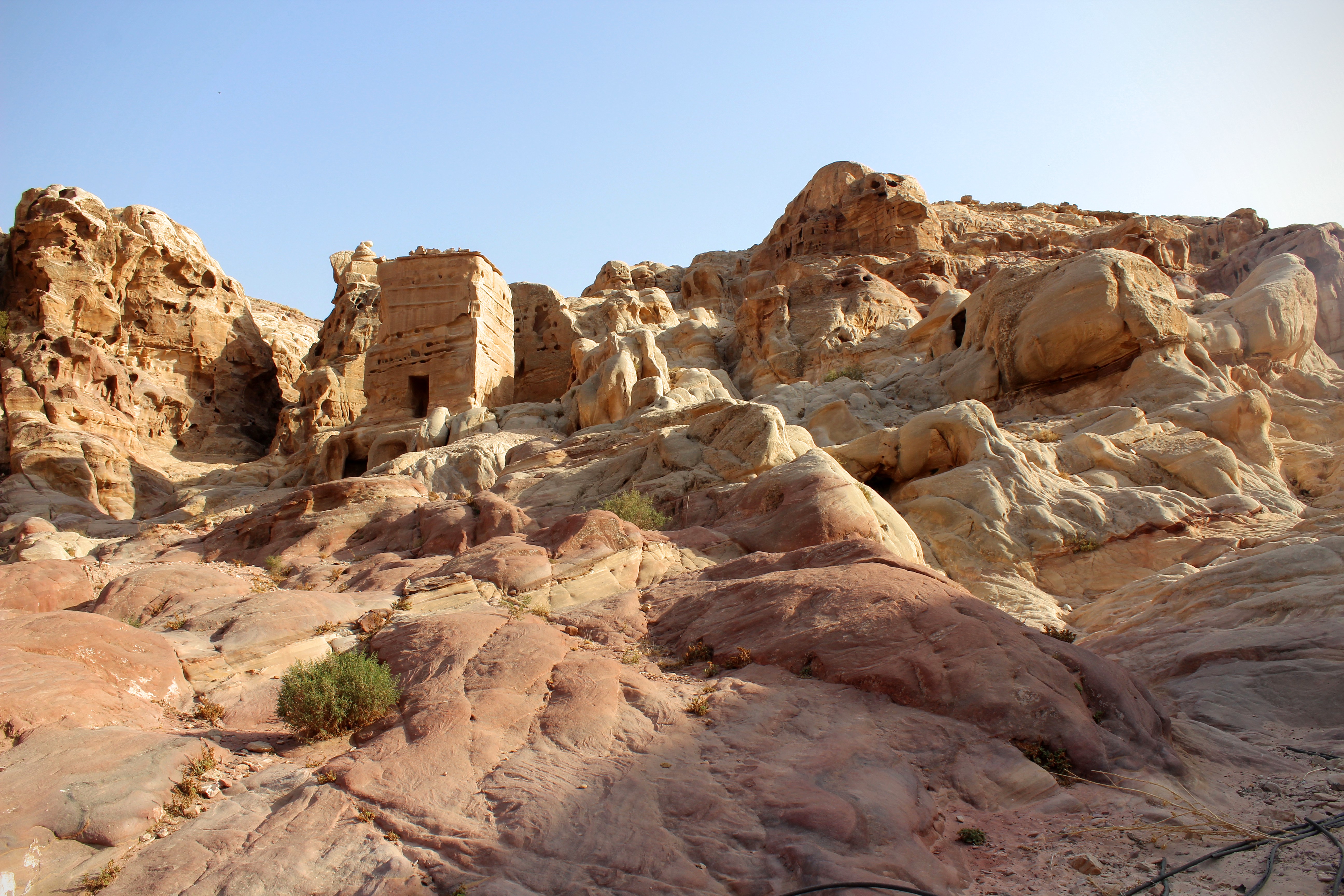 When we were passing by these Bedouin girls, the little one asked for money. Her older sister told her to stop, and we agreed on candy instead.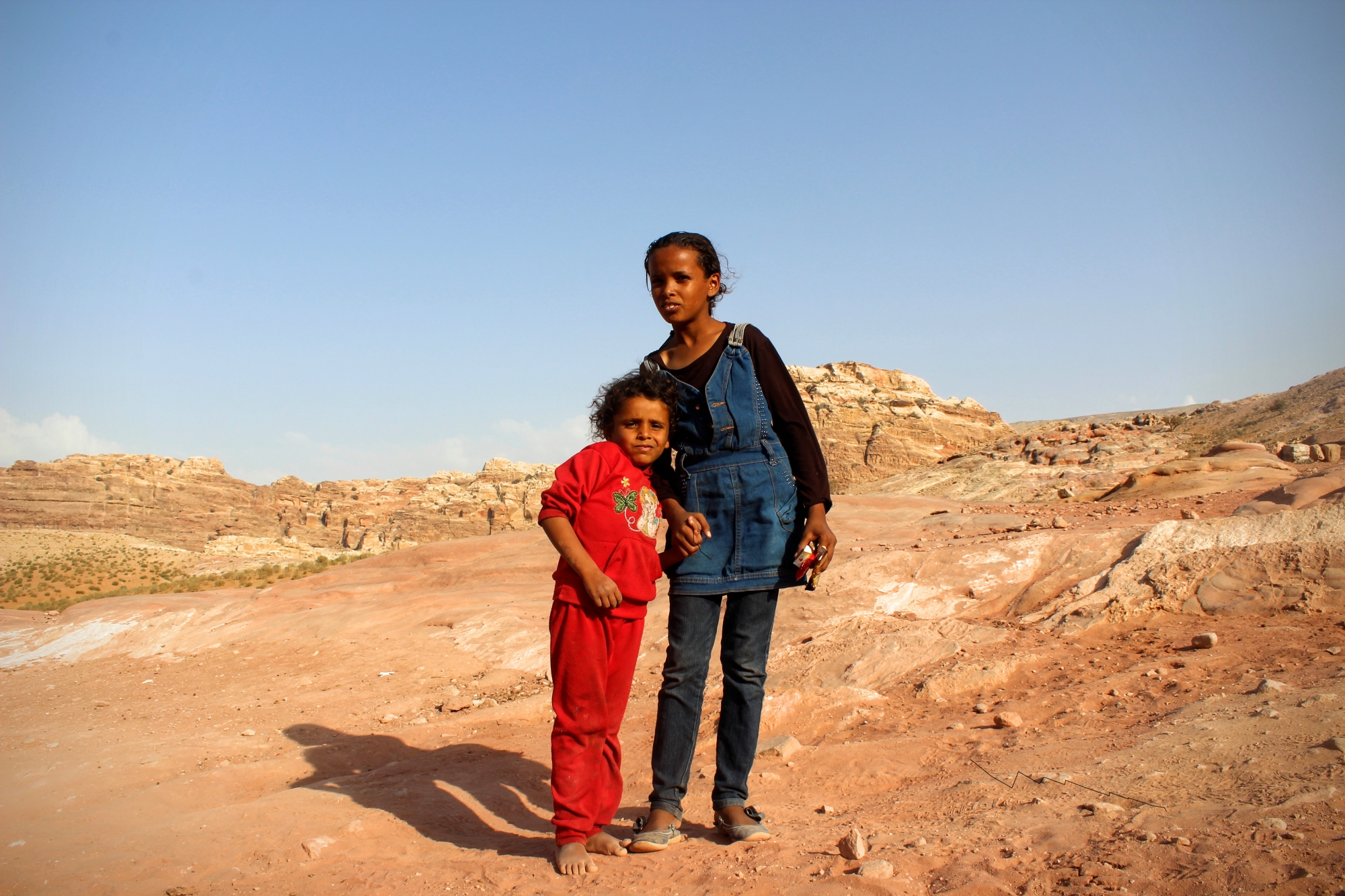 At 7pm we were back at our village. It was hard to believe that just a few hours ago, this little white dot on the top of the mountain was right in front of me.