Guachimontones is probably one of the most interesting archeological sites in Jalisco, Mexico. One hour of driving from Guadalajara is all it takes to see the only circular-stepped pyramids in Mesoamerica and the world (update: Cuicuilco in Mexico City could also be considered circular pyramids). Even though there are buses to the site from Guadalajara, we preferred the convenience of Uber (the cost was around $20). Upon arrival we took a guide, and started the climb up the hill.
A 15-minute climb reveals the main pyramid, standing 18m-high.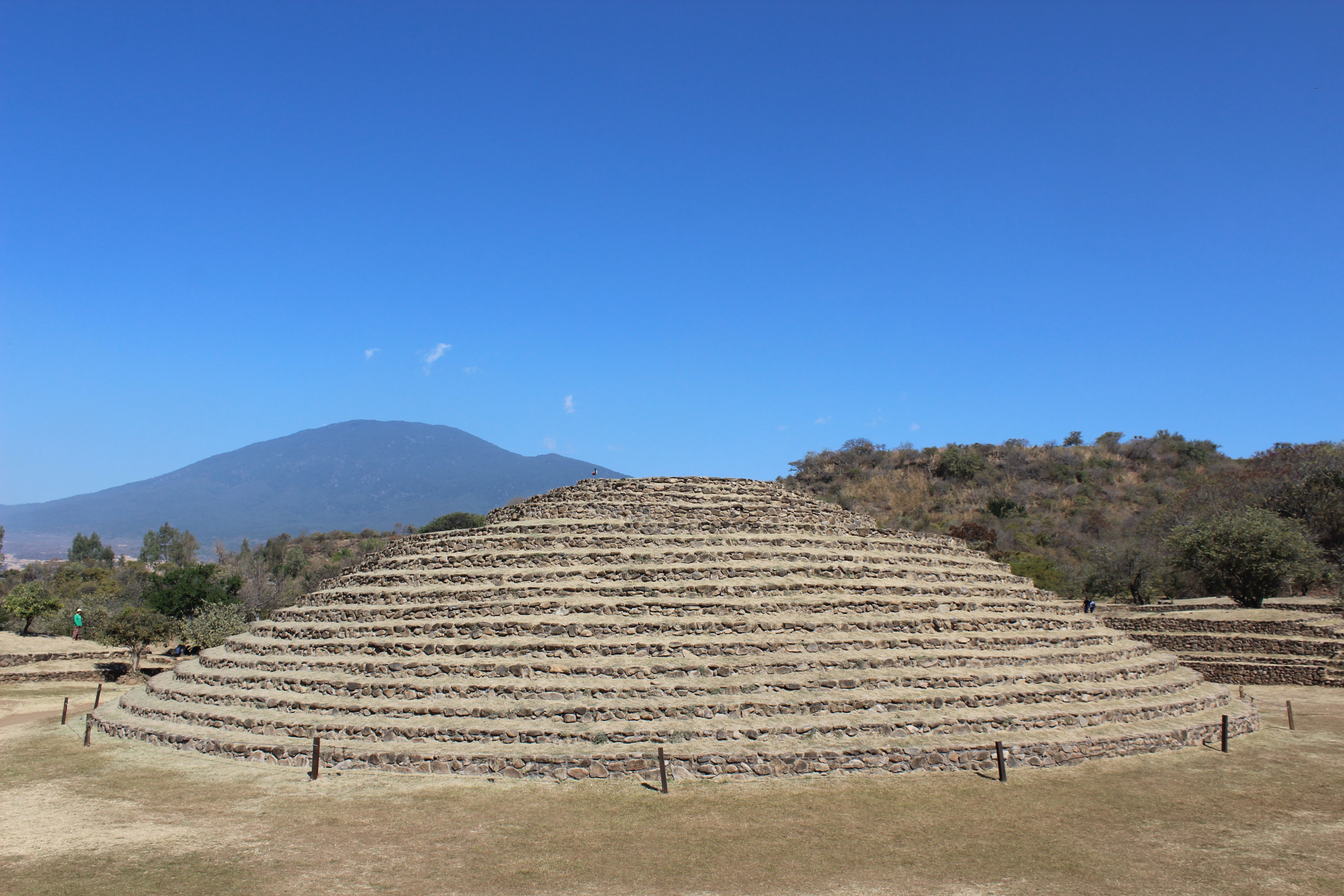 Guachimontones were built around 300 BC, making them significantly older than Maya or Aztec pyramids. The culture credited with their erection is called Teuchitlán tradition, but little is known about it. Even the name Teuchitlán is a more recent Aztec name for a town founded nearby, and still existing today.
It's believed that these pyramids were used for ceremonies to honor the wind god Ehecatl. They included an analog of the famous Volador ceremony, where a priest climbed the pole placed atop the structure, to honor the divinity.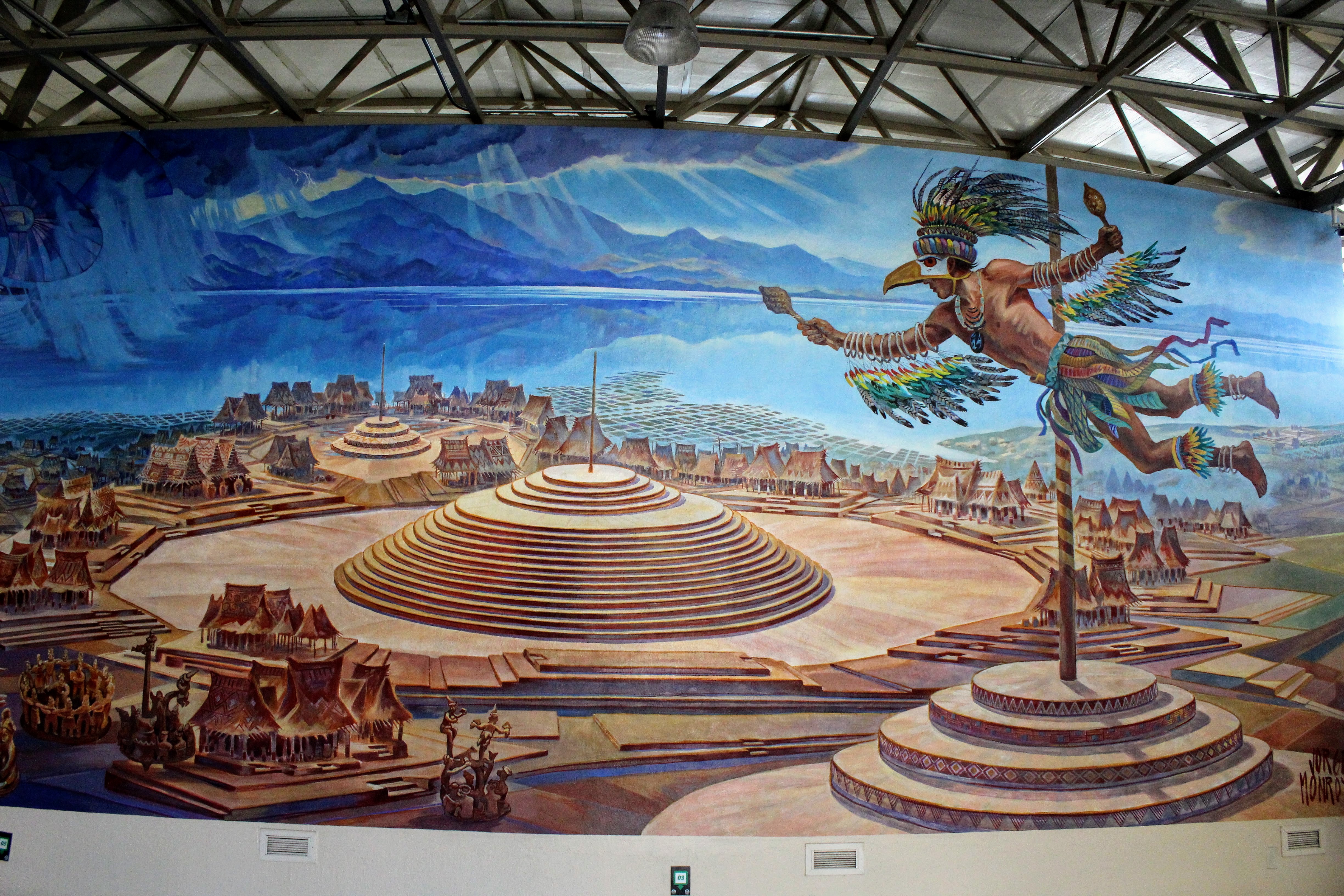 Next to the main pyramid, a large rectangular field may not look like anything special, but our guide insisted is actually a ball-game court, typical to most Mesoamerican cultures. The game used a rubber ball, but unlike the Mayan version, it did not have to pass through rings, but it had to be struck with the hip to the opposite end of the court. The captain of the winning team would receive the questionable honor of being sacrificed to the gods.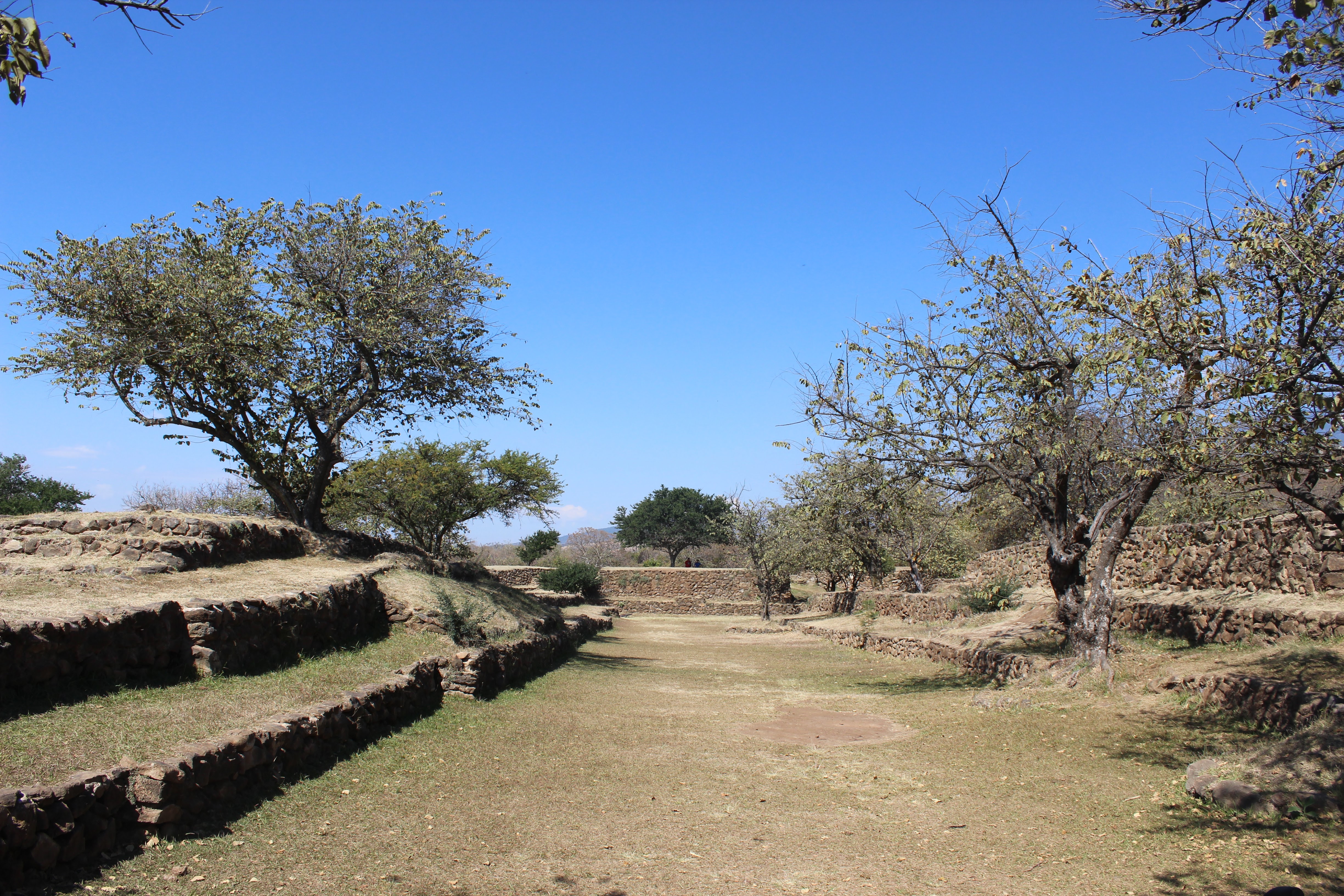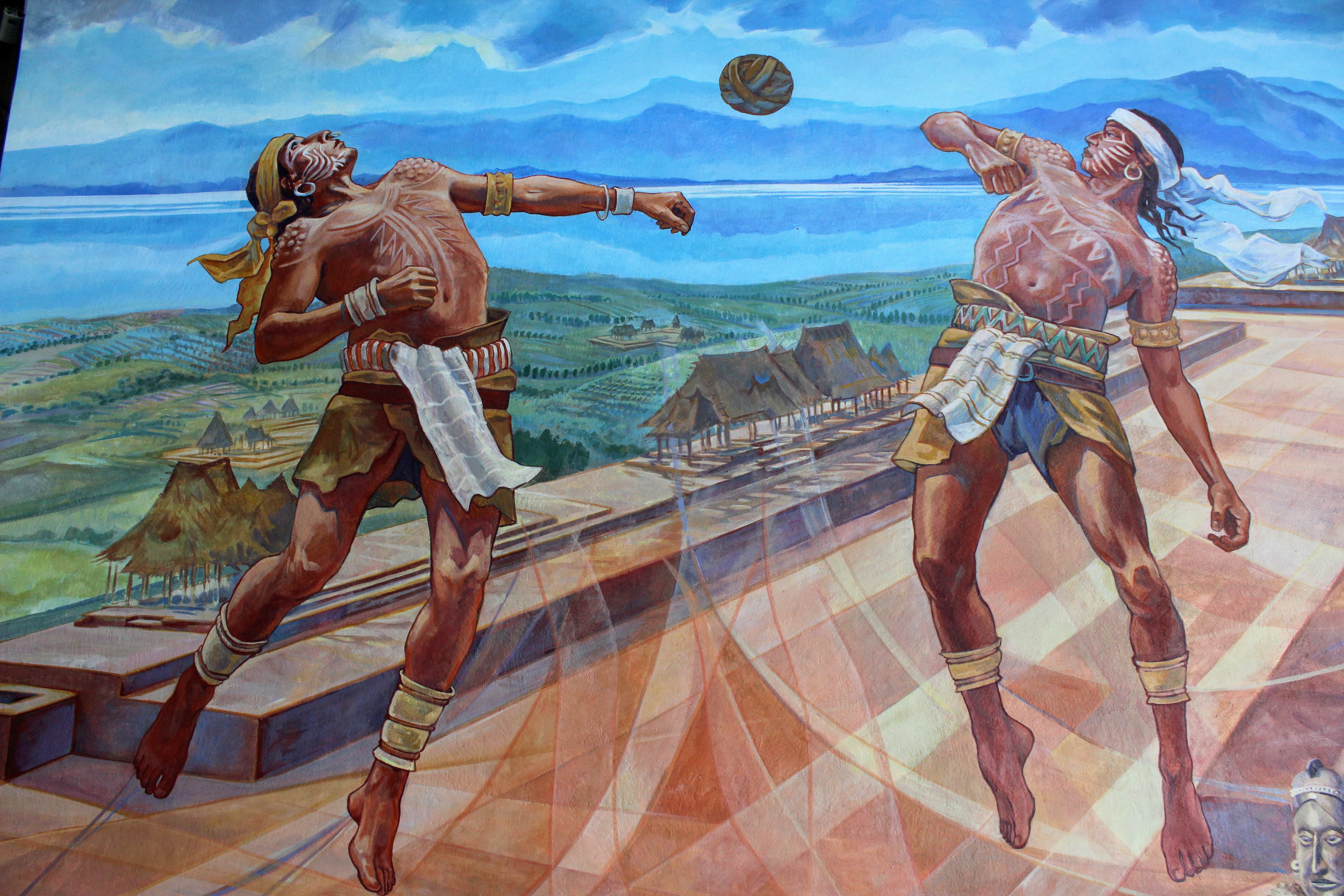 Hills like these hide other pyramidal structures not yet excavated. Despite being discovered in the 70s, the excavation at the site started only 1996, and has lately been frozen due to a lack of funding from the state government.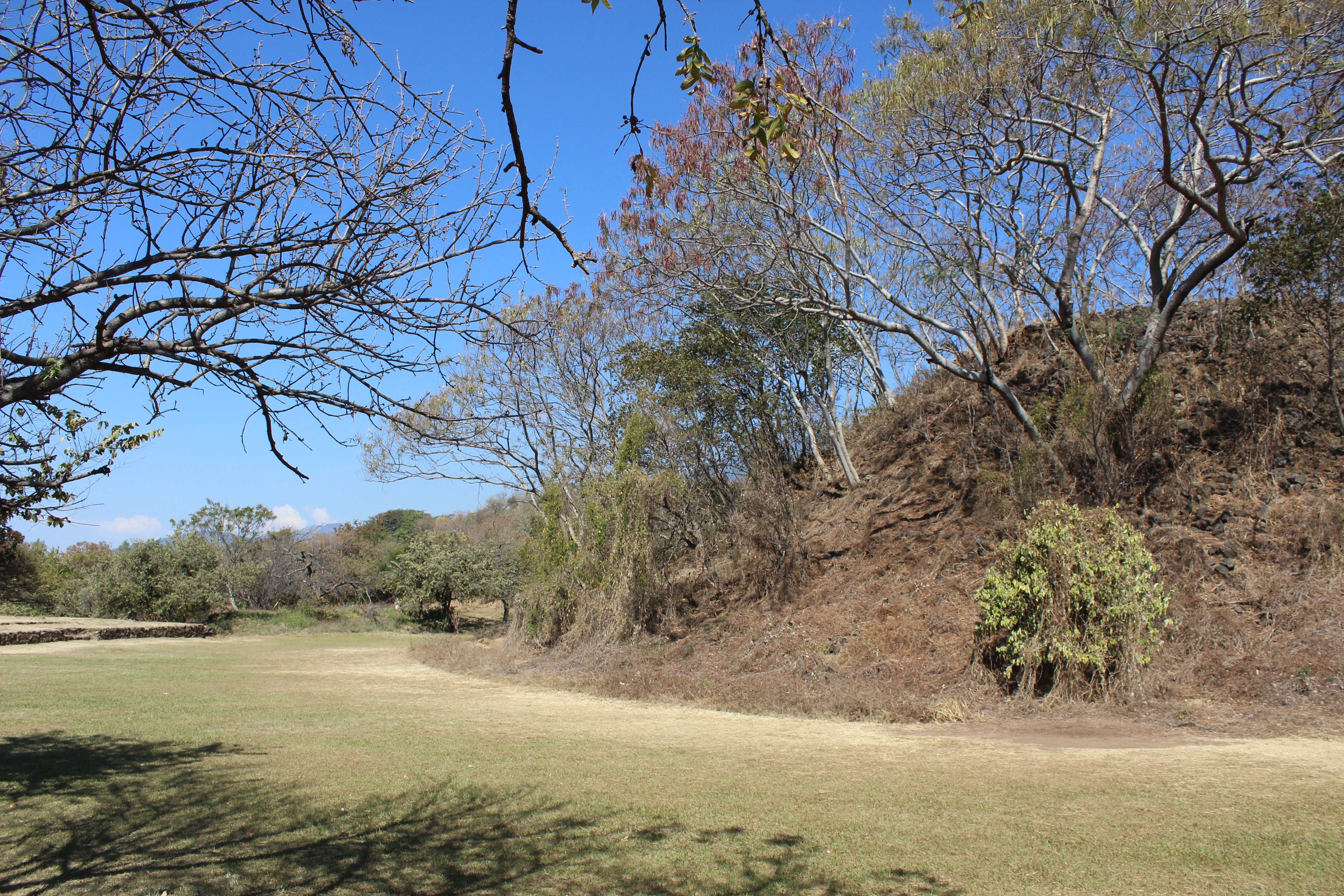 An entrepreneurial local was offering tourists to perform a shamanistic cleansing ritual. Being from Buryatia, Oxanna couldn't resist 🙂
Going down from the hill we caught a good view of the once-active Tequila volcano. Teuchitlán culture mined Obsidian from the volcano and used it in their crafts and sculptures.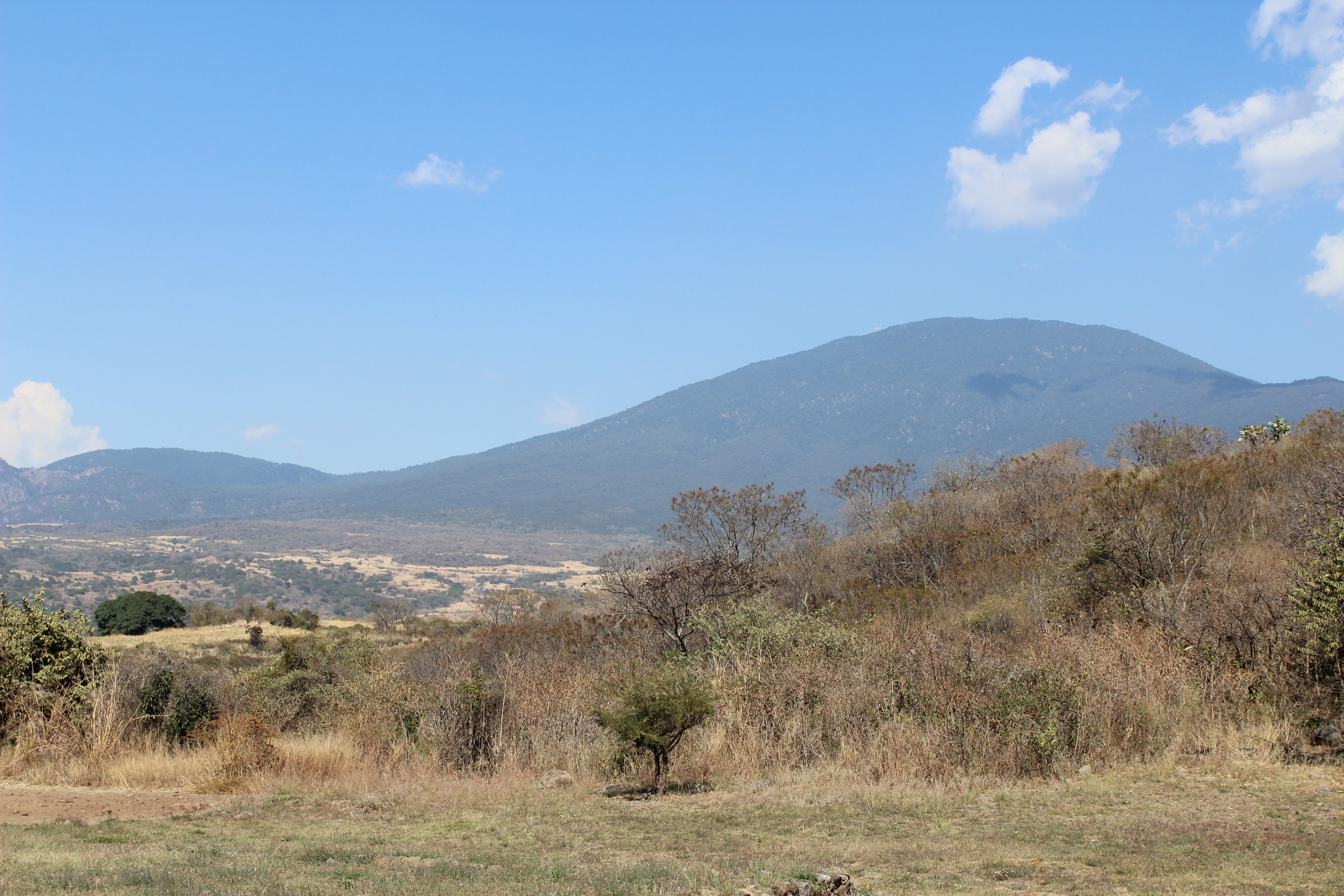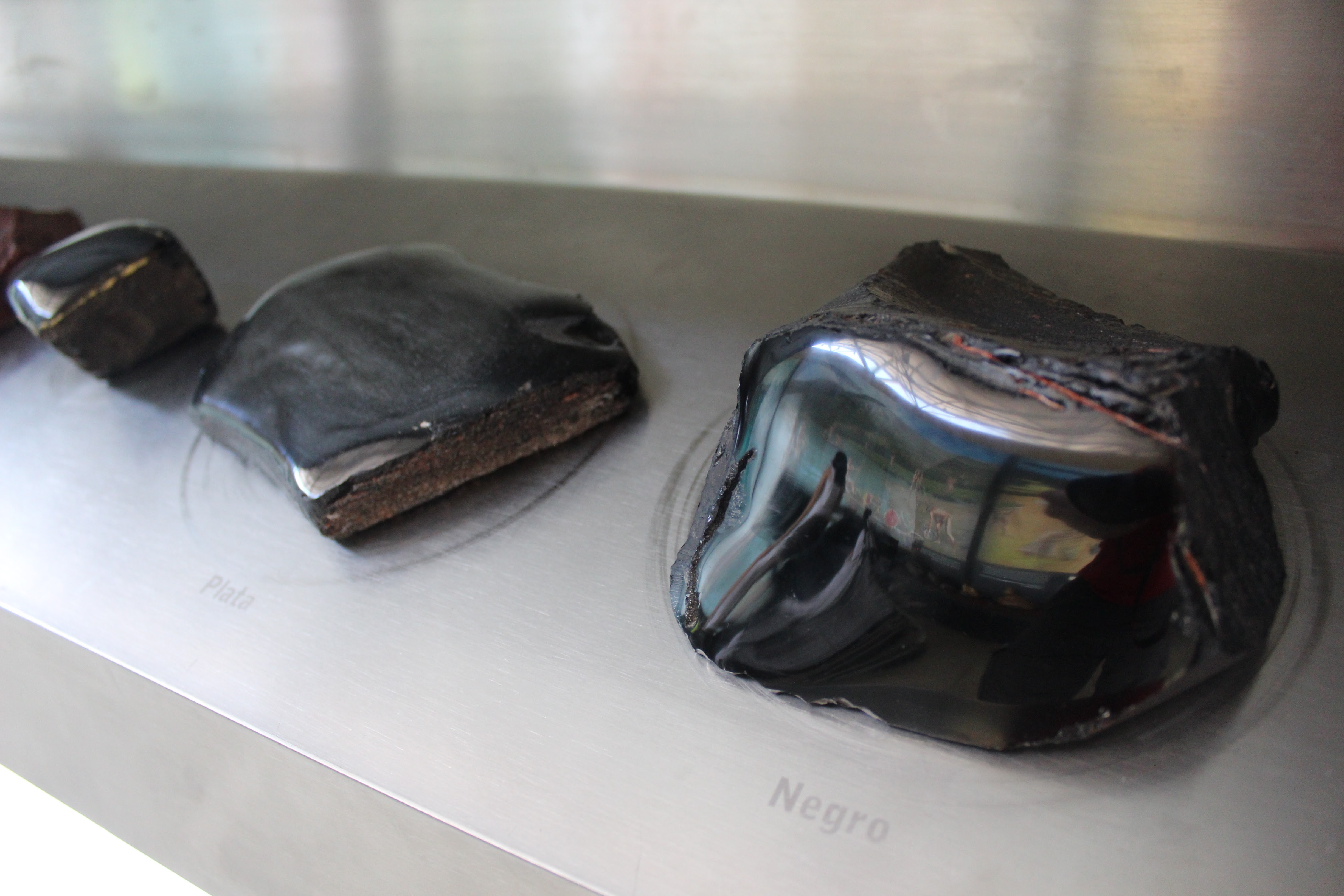 The road down the hill reveals a nice view on the nearby town of Teuchitlán that lies on the coast of an artificial lake.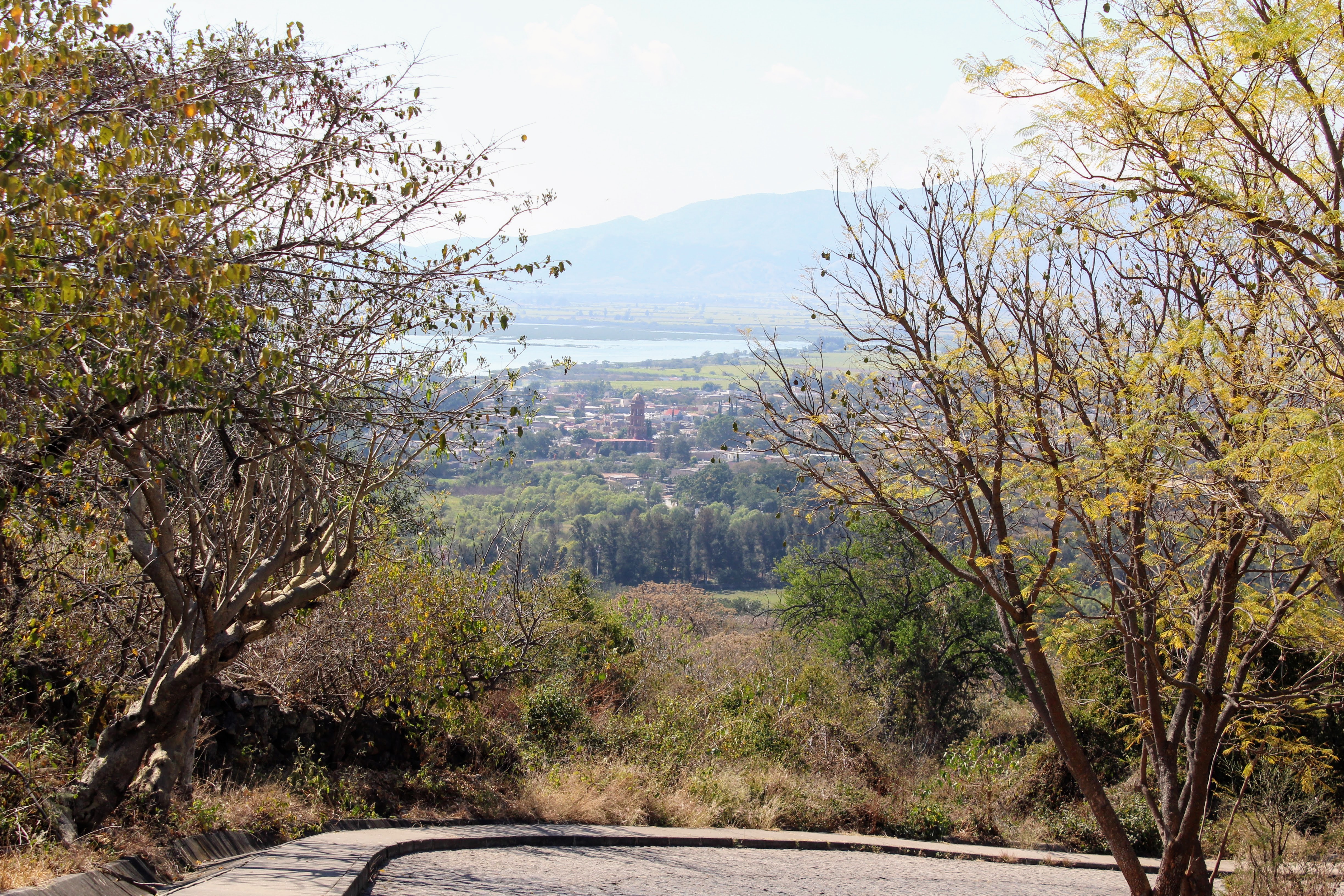 Teuchitlán is a sleepy, small town somewhat benefiting from the slow stream of tourists to the Guachimontones.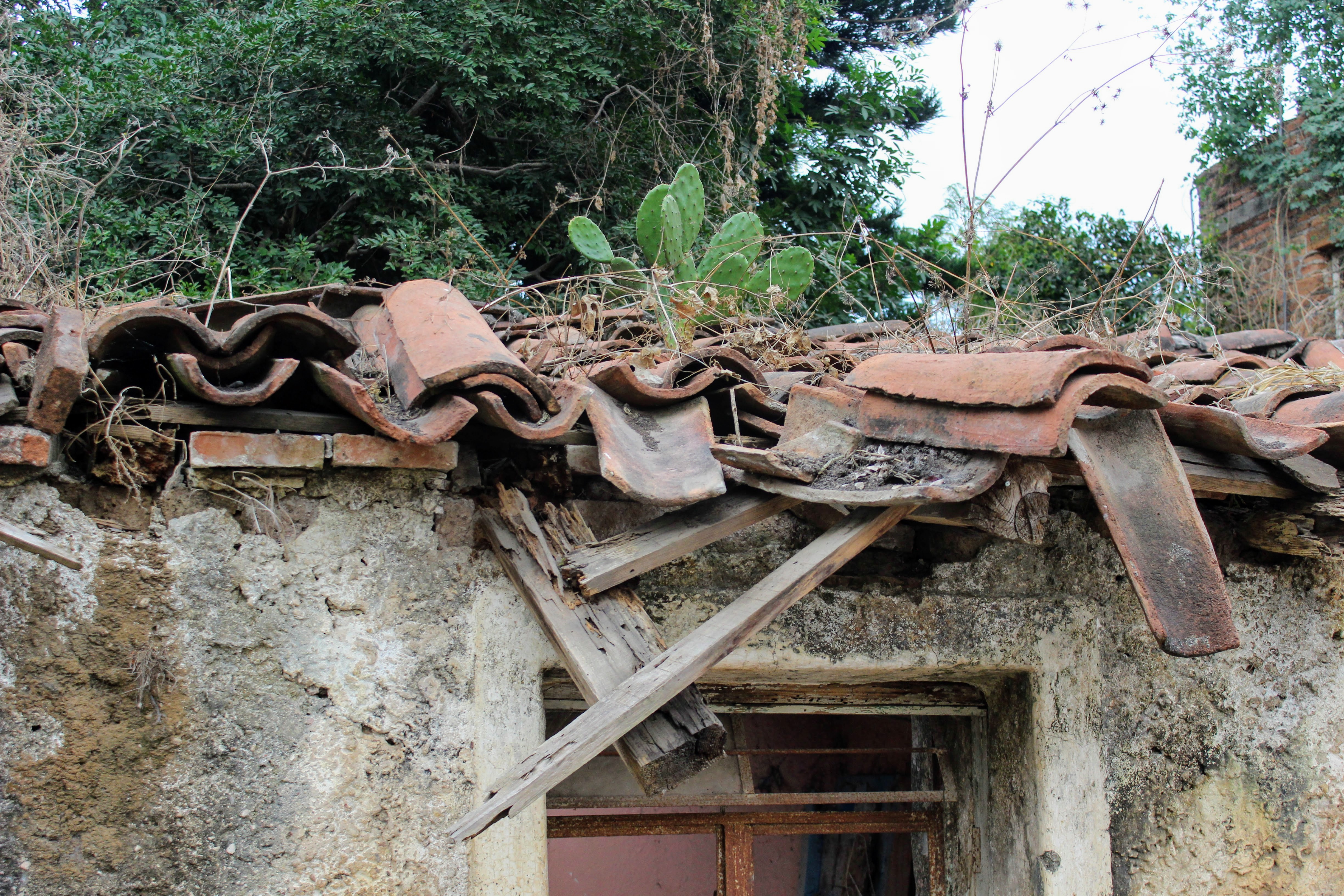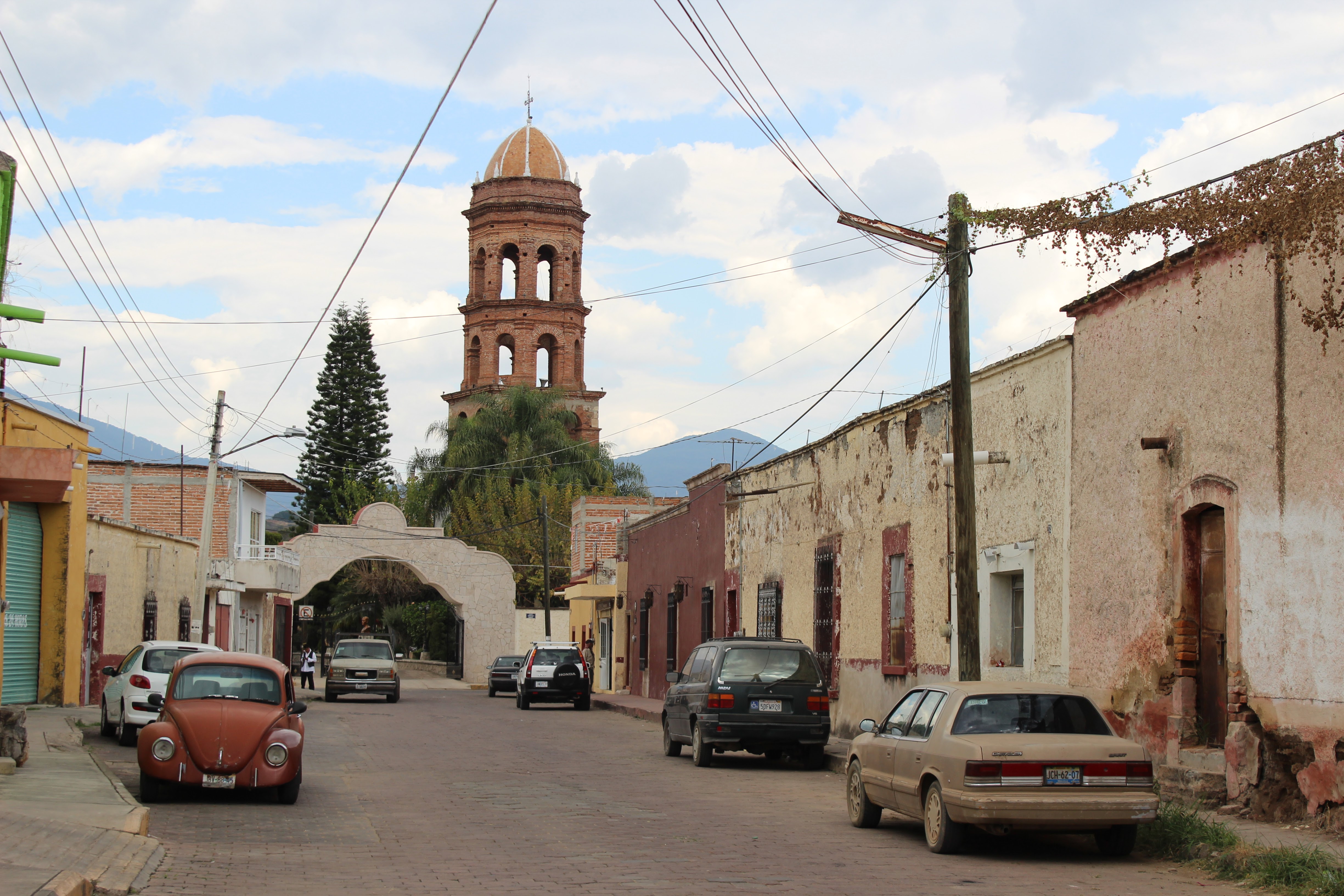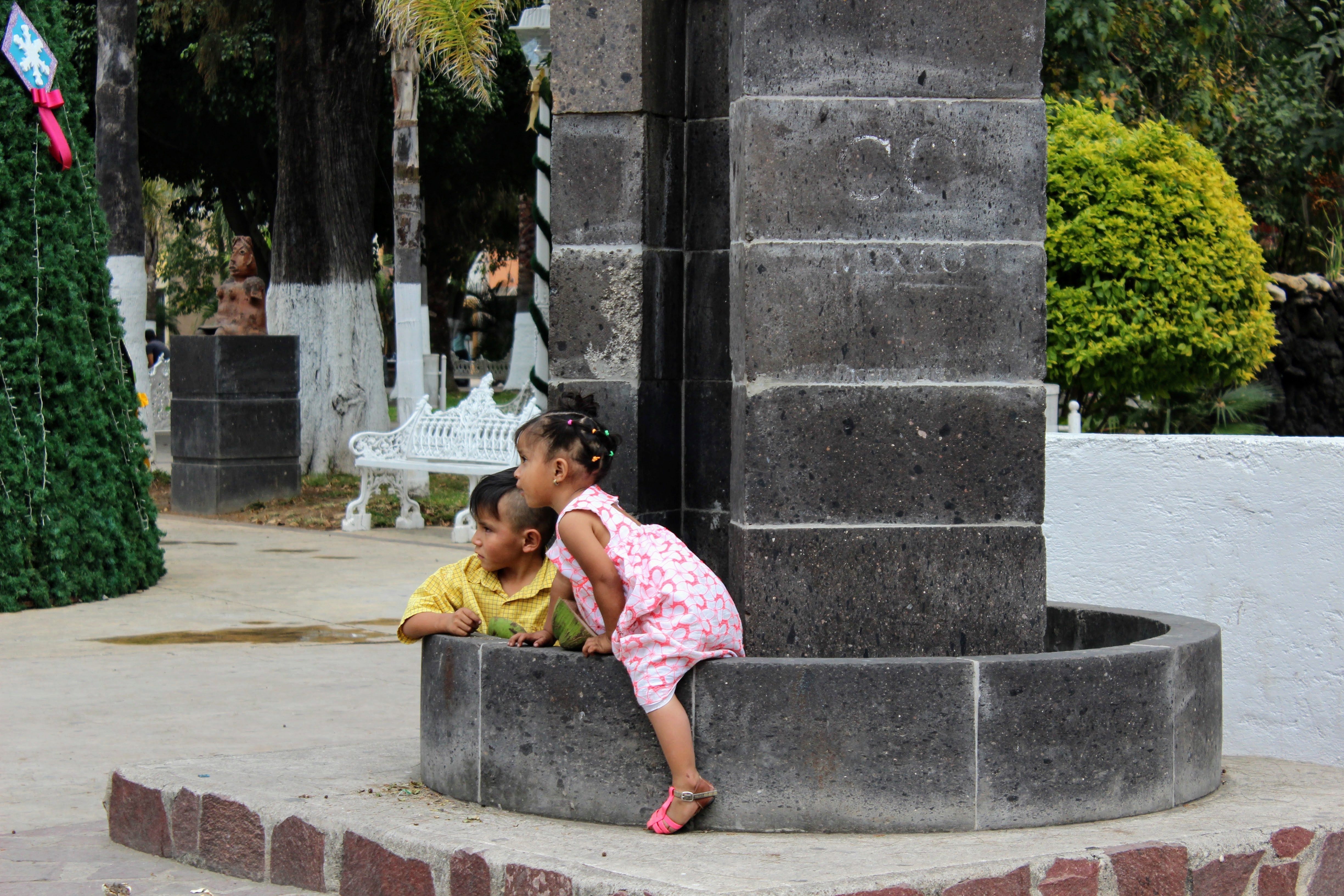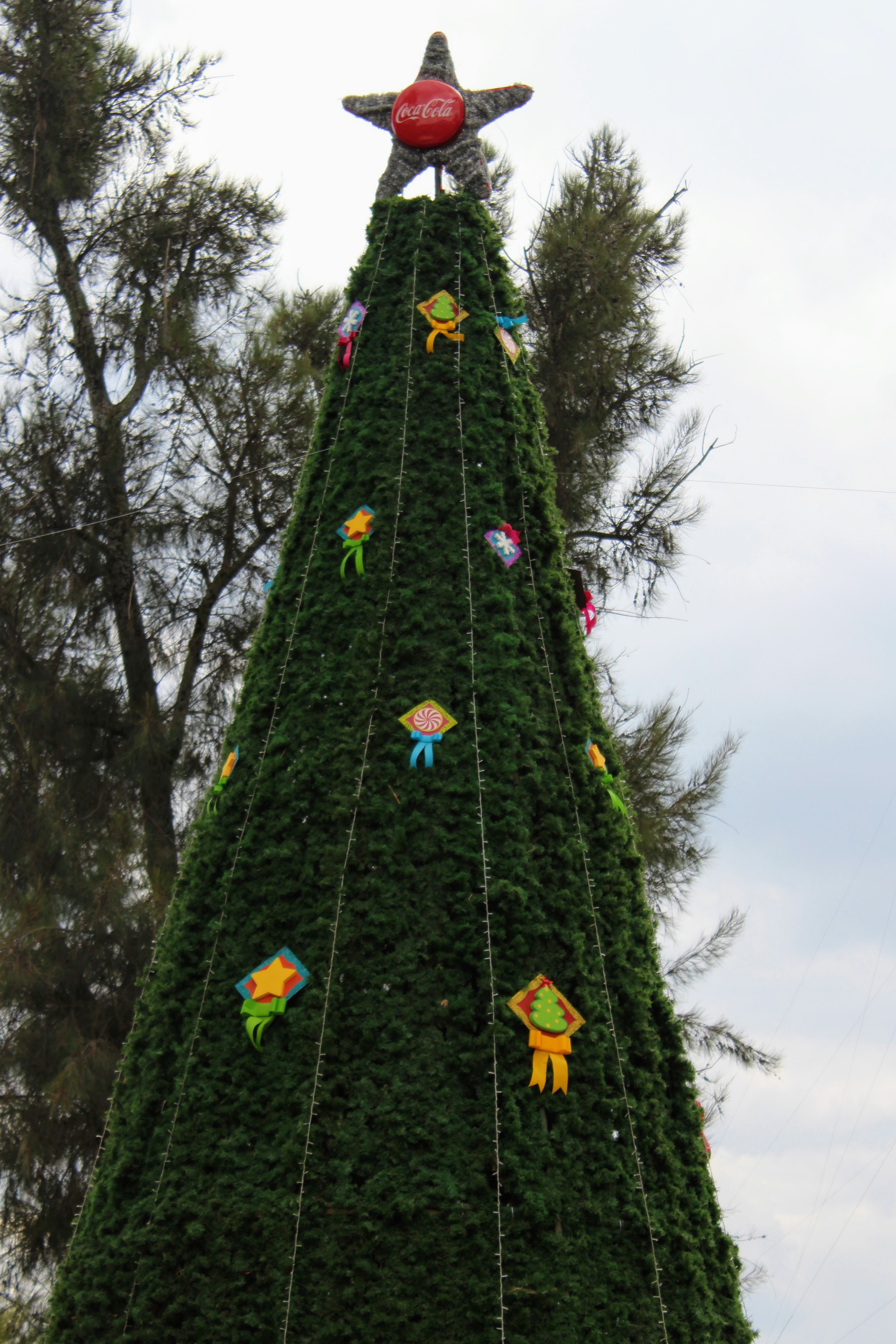 Getting lunch in Cazuelas Grill Restaurant, we discovered to our 3-year-old's delight a small playground, big enough to keep him busy for a while.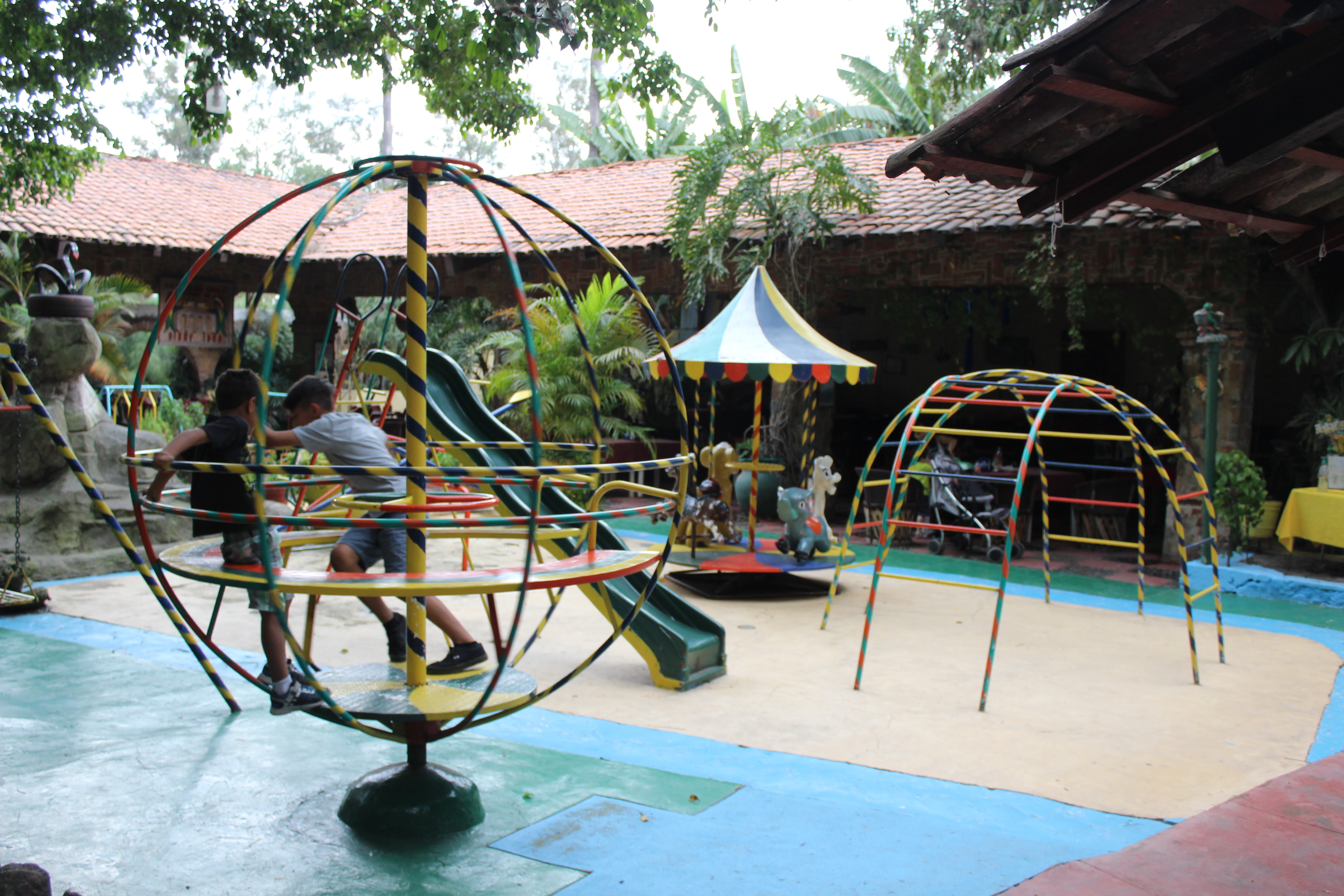 In the far end of the restaurant, local boys were using tacos as their fishing baits.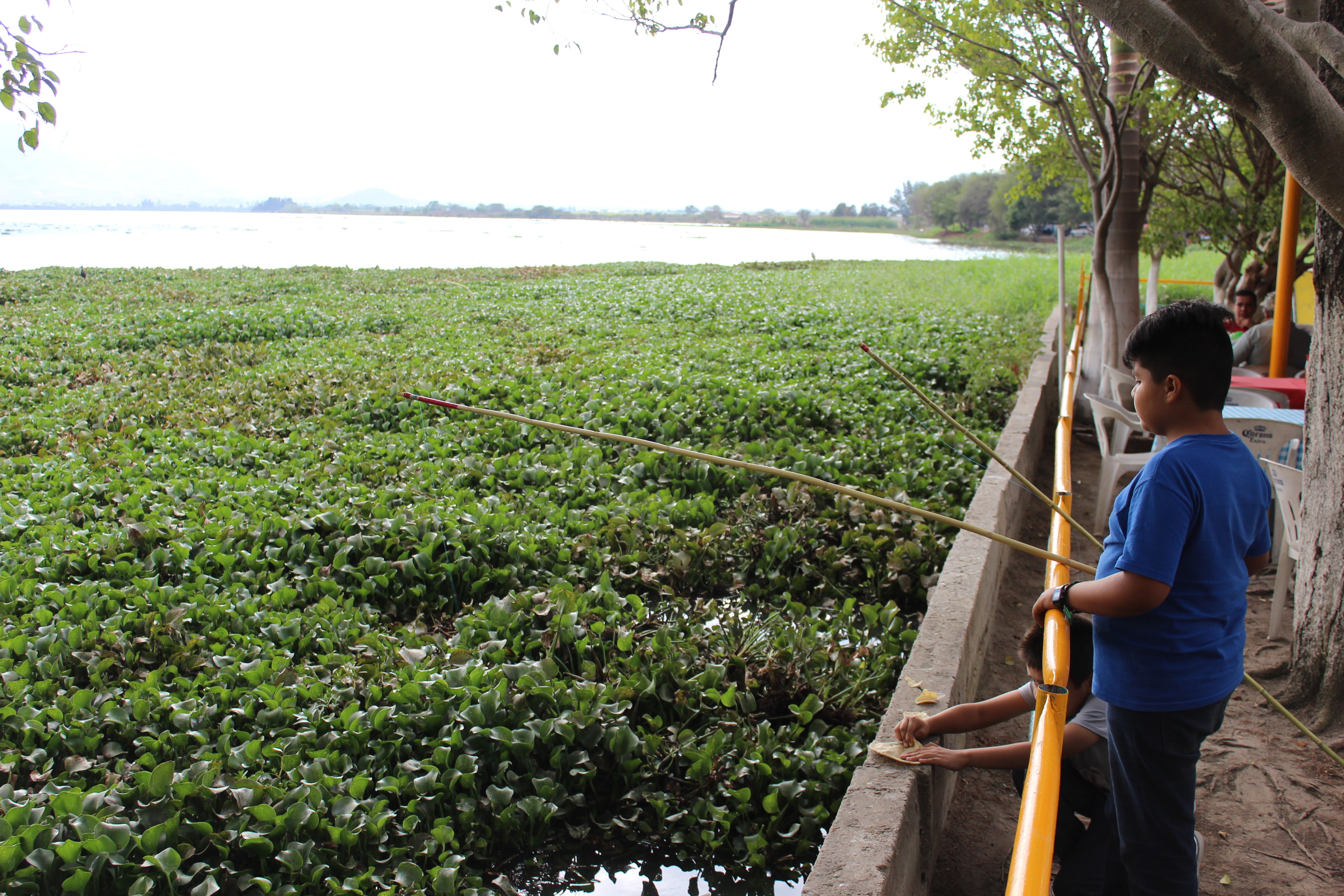 After a lunch and some New Year Skype calls to friends, we caught a bus heading to Guadalajara. For our first acquaintance with pre-hispanic America, Guachimontones didn't disappoint.